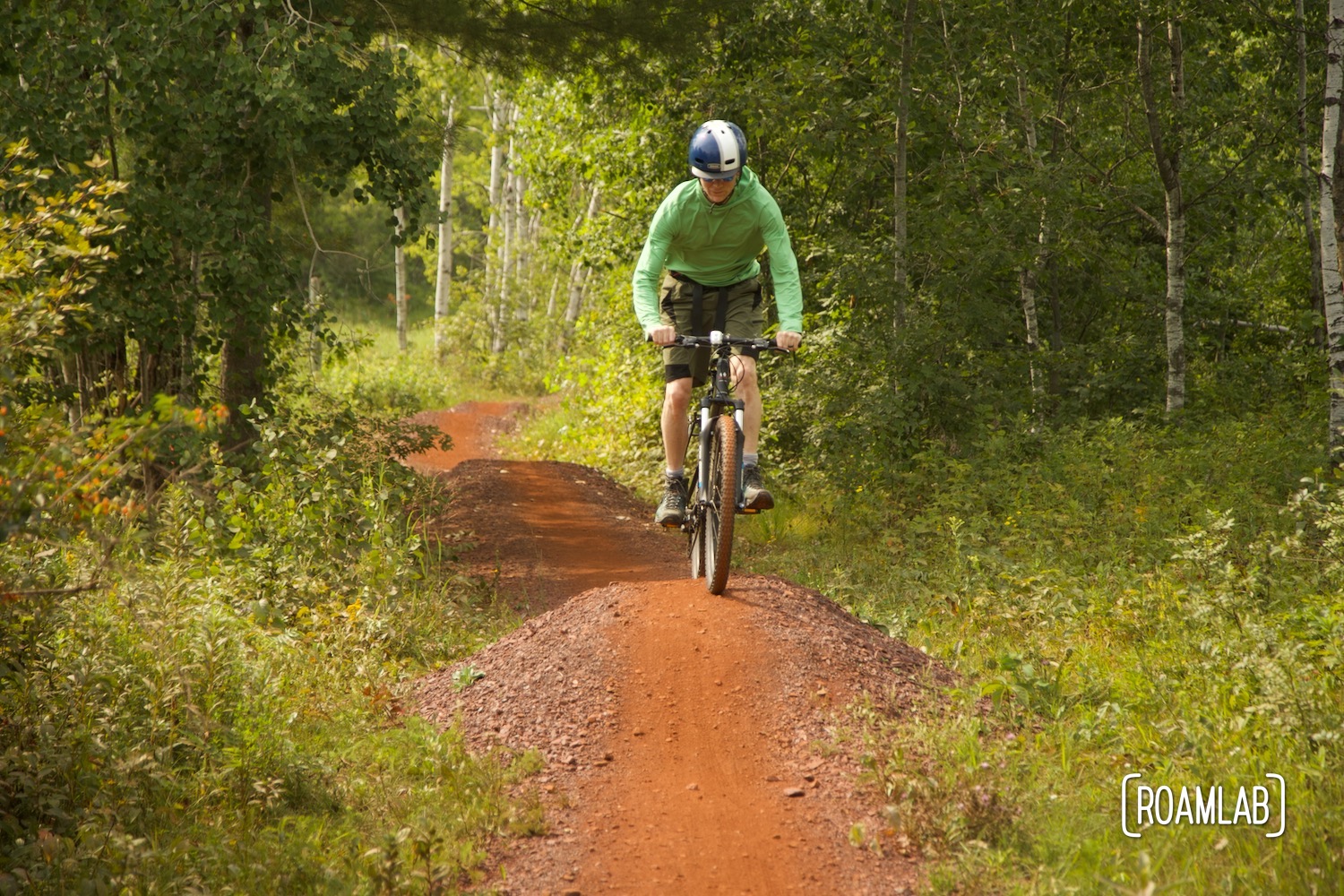 Drag Line
Cuyuna Country Mountain Bike Trail
Minnesota, as a state, is remarkably bike-friendly, with expansive trail systems and public resources across the Land of 10,000 Lakes. But when it comes to mountain biking, one of the standout destinations has to be the Cuyuna Country State Recreation Area. This reclaimed iron mine is home to an extensive network of mountain bike trails with a wide range of difficulty. And Drag Line, situated next to Portsmouth Campground, is a natural starting point for visitors. This beginner-friendly mountain bike trail takes us on a scenic journey around the historic Portsmouth Mine.
The History Beneath Your Wheels
As we traverse the Drag Line trail, we can still see evidence of the mining industry that defined this landscape. Though reclamation efforts have removed equipment and structures from Cuyuna Country's mining days, the open pit mines remain. Drag Line circles the Portsmouth Mine. Today it may look like a lake, but back in the day, it was an active open pit mine. Even the red dirt churned under our tires is evidence of the iron-rich terrain that attracted mining interests.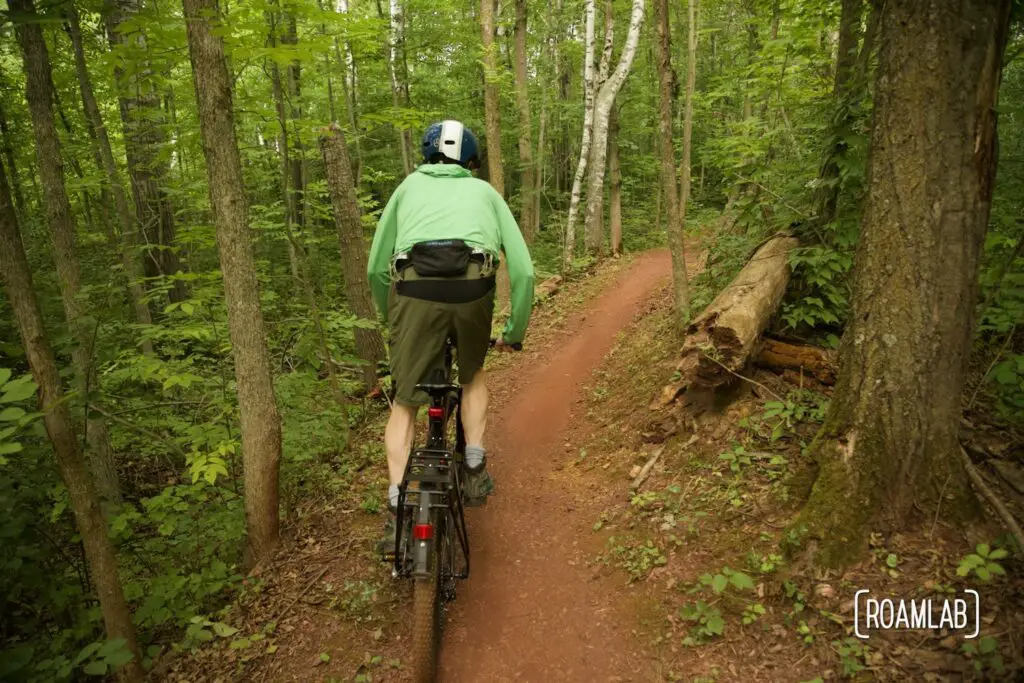 What to Expect on Drag Line
The trail offers a soft, dirt terrain covered by a canopy of trees. Along the route, the forest gives way to periodic clearings of sumac and tall grass with glimpses of the flooded Armour #2 Mine to the right and Portsmouth Mine Lake to the right. Both bodies of water are just two among many flooded mines scattered across Cuyuna Country State Recreation Area.
A Trail in Two Parts
Drag Line is a trail made up of two distinct parts. The first part is rated easy, starting by the Portsmouth Campground swimming beach and looping around over half of the Portsmouth Mine. The route occasionally intersects with the paved Cuyuna Lakes State Trail for easy entrance and exits. While the route includes the odd hill, tight turn, and even rollers, Drag Line offers a low-key alternative for those not looking for adrenaline-pumping action. Instead, it blends single-track dirt paths through a primarily forested landscape. It's accessible for mountain bikers of almost any skill level and an ideal spot for families or those new to mountain biking.
The second half is considered more difficult and has no mid-route access points for those who might regret starting the route and want a quick exit. Once on this one-way single track, we are committed until the trail concludes near the Portsmouth Campground. Together, these routes form a complete loop around the Portsmouth Mine.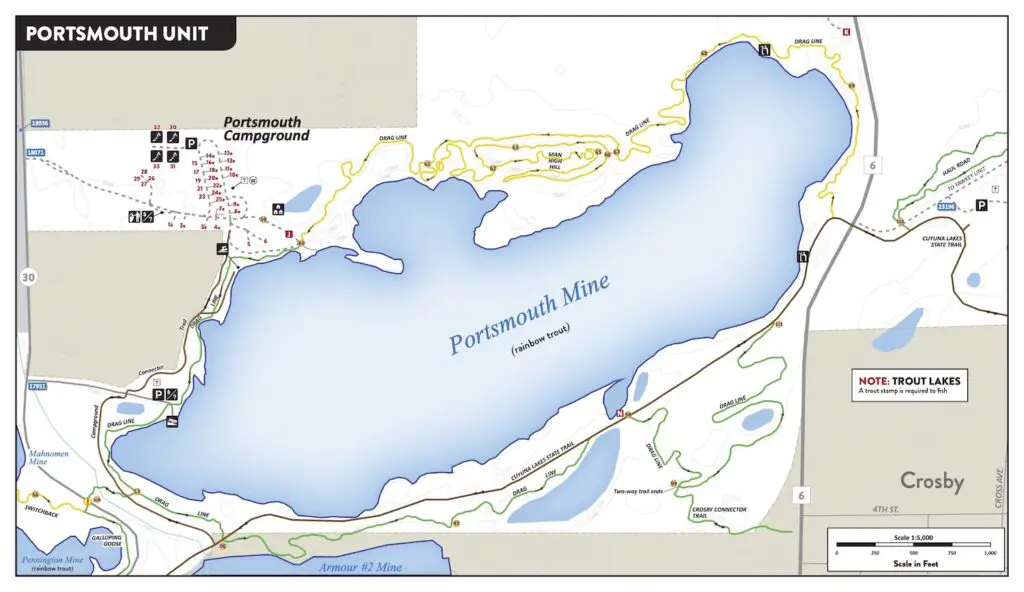 Accessibility and Equipment
Given its easy rating, a basic mountain bike is more than sufficient for this trail. We won't need the kind of high-end equipment often required for more challenging routes. The trailhead is easily accessible from the main areas of the Cuyuna Country State Recreation Area. Signage can be a little lacking. Fortunately, this trail is fairly straightforward, with only a few obvious forks. However, it helps to pick up the map and guide for Cuyuna Country for a gut check.
Seasonal Considerations
Like most trails in Cuyuna, Drag Line is open year-round. However, if you prefer a bug-free experience, aim for early fall or late spring. When winter rolls around, visitors swap their mountain bikes for fat tire bikes, skis, and snow shoes.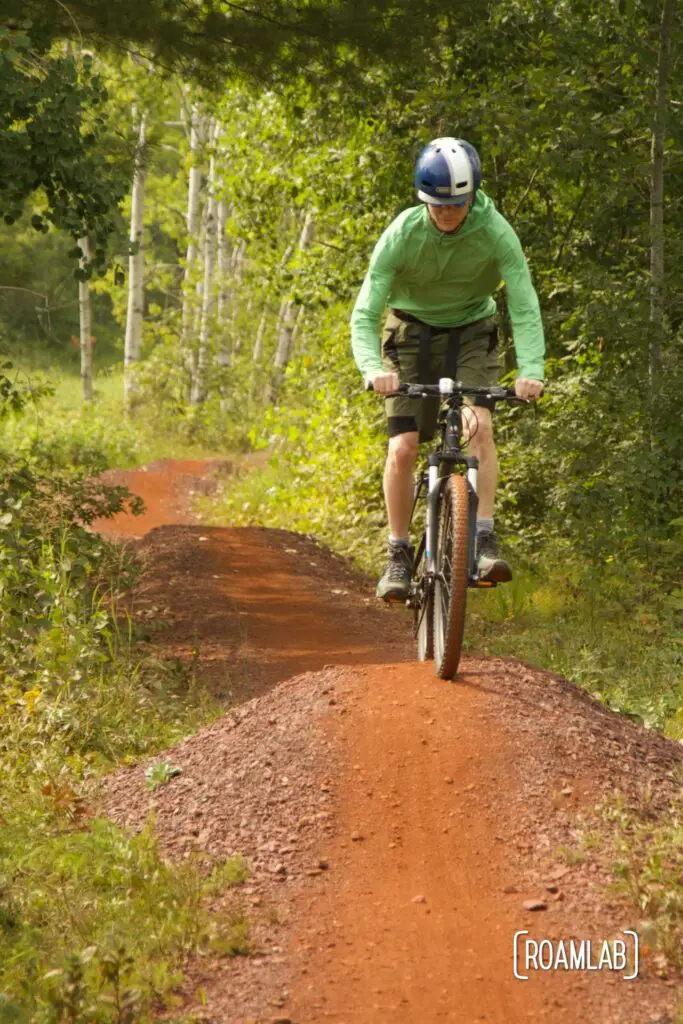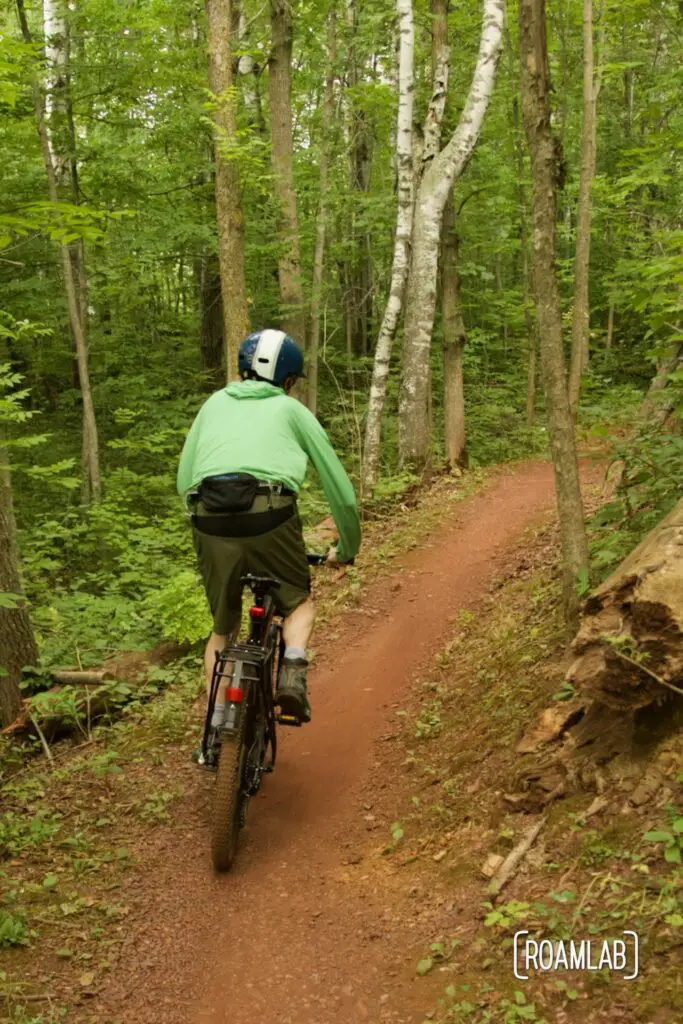 Our Experience
Drag Line is the first trail we hit when we arrive at Cuyuna Country State Recreation Area. It's an obvious start, given its proximity to the campground. We delight in the twists and turns and fall into the rhythm of the trail by the time we reach the beginning of the intermediate section. We are absolutely ready to tackle the next stretch, but we also hear rumblings overhead. The clouds are thick and the weather prognosis is rain at any minute. So we hop on the Cuyuna Lakes State Trail to seek shelter in our camper. (A move that I later regret after a decided dearth of precipitation.)
Regardless of our feelings on the weather, Drag Line is a delight. The trail provides a laid-back mountain biking experience set in the historical context of Minnesota's mining industry. With its easy rating and scenic surroundings, it serves as an open invitation to riders of all ages and skill levels. It's a trail that allows us to appreciate the natural beauty and industrial past of the Cuyuna Country State Recreation Area.