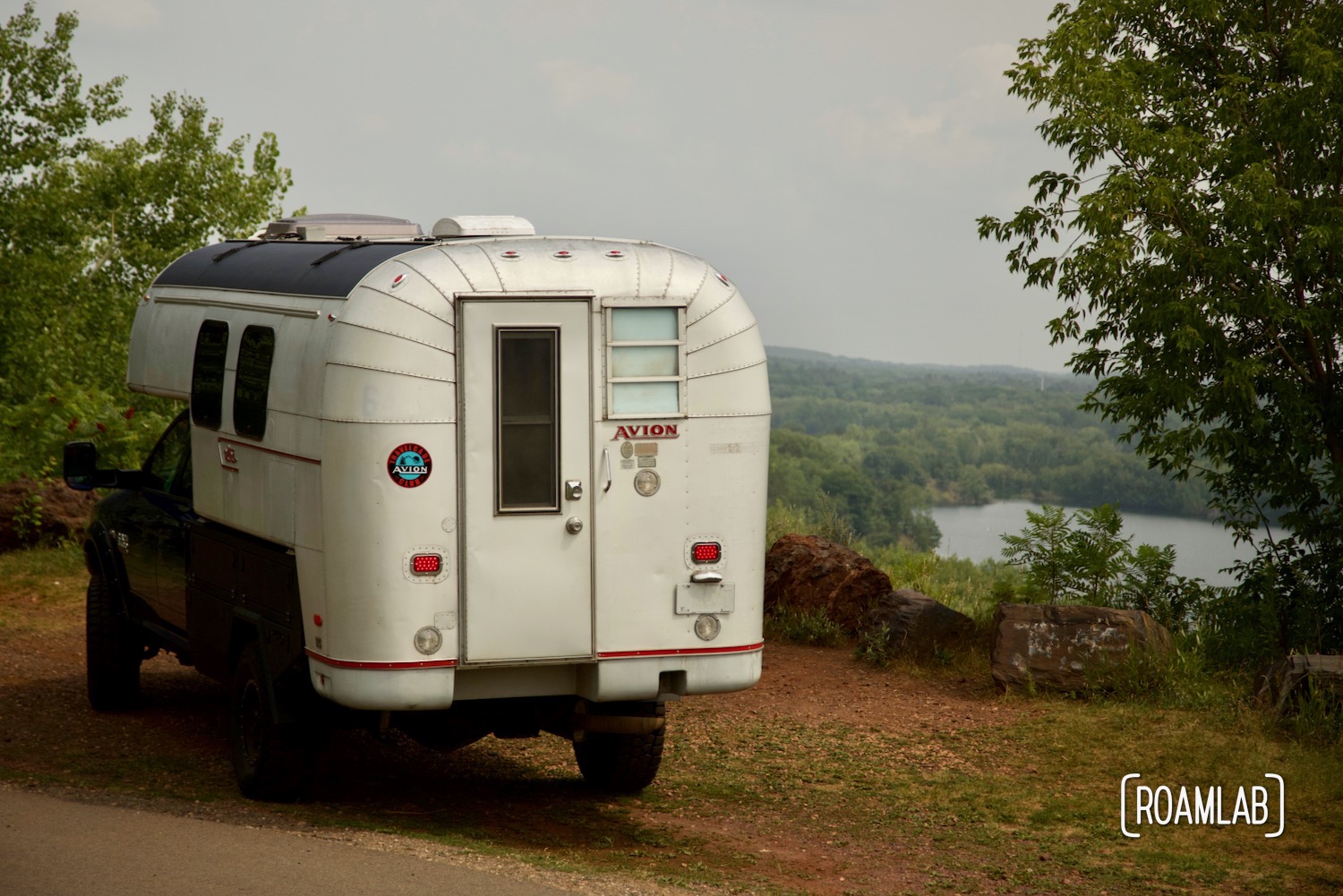 Cuyuna Country State Recreation Area
Ironton, Minnesota
Cuyuna Country Recreation Area is a living testament to Minnesota's industrial past and exhilarating future. Once the epicenter of Minnesota's mining industry, Cuyuna Country Recreation Area has been transformed into a playground for outdoor enthusiasts. Bike iron-red dirt trails, paddle flooded open pit mines, and luxuriate in the reclaimed wilderness.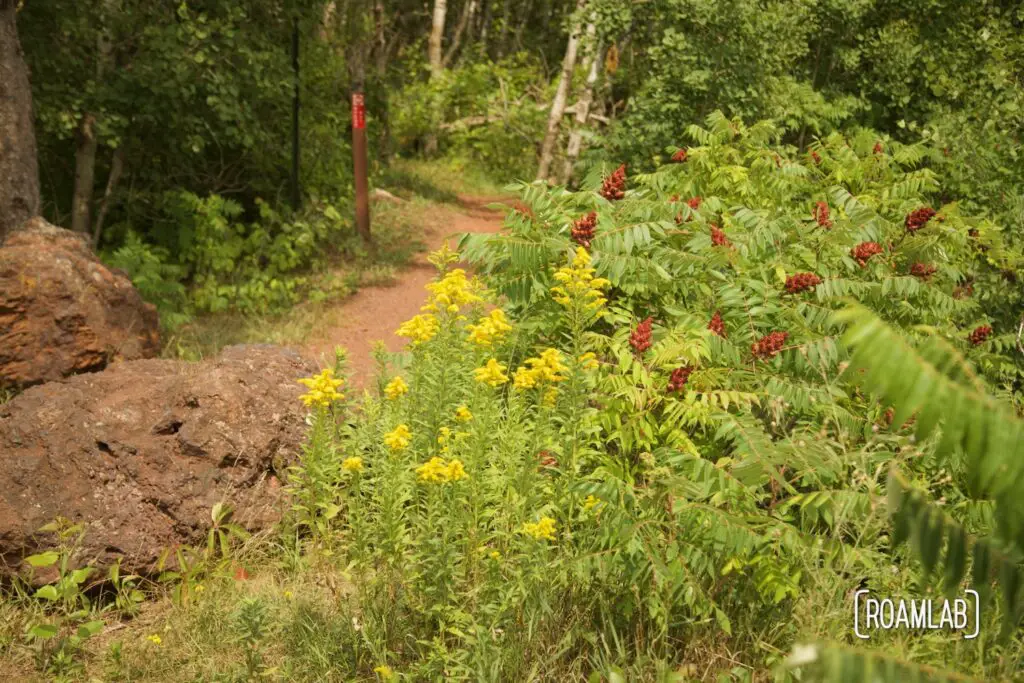 From Mine to Shine
The mining history of Cuyuna Country State Recreation Area is almost palpable. Rust-colored earth, ancient machinery, and interpretive signs help visitors appreciate the transformation of a site that was once all about extraction into one that is now focused on conservation and recreation. The ore pits, out of commission since the 1980s, have been reborn as a series of pristine lakes.
The Trails We Tread
The multi-use trail system here is one of the most diverse you'll find in Minnesota. Mountain bikers, hikers, trail runners—there's something here for everyone. The trails are well-marked and maintained, which makes for an enjoyable and safe outdoor experience. Though above all, this is a mountain biking park. The paved Cuyuna Lakes State Trail is open for travel on bike or foot. But the dirt trails are almost exclusively for mountain bikes at speed and will include notices of the rating and direction at the entrance and exit of each route.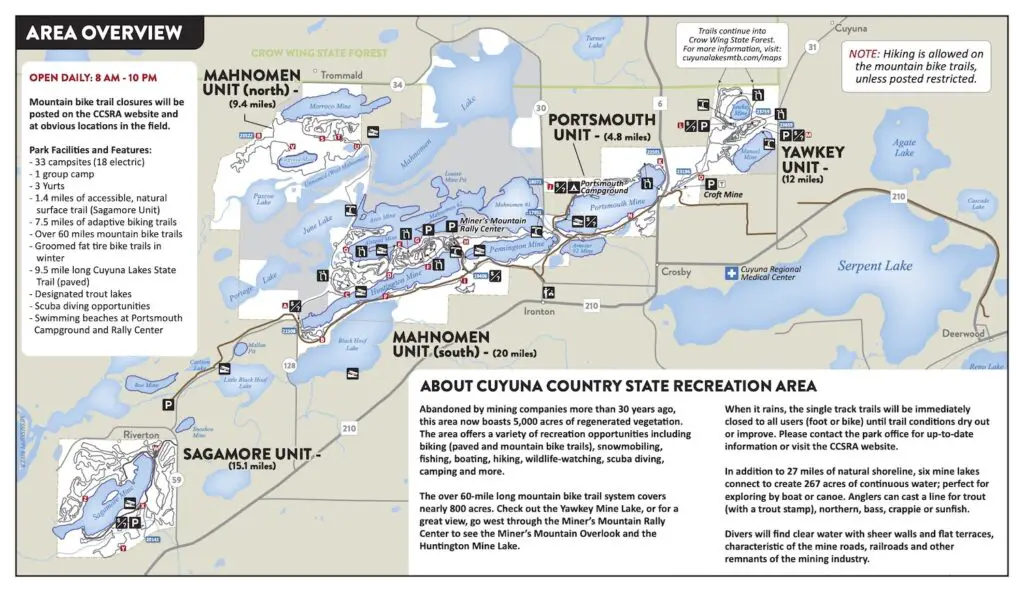 Aqua Adventures
The flooded open pit mines of Cuyuna County offer a novel opportunity for water sports. The crystal-clear lakes are ideal for kayaking, paddleboarding, and even scuba diving. We make a point to skirt the shore in our rafts to see the bottom where the trunks of old trees rest, searching for remainders of the lake's mining days. Portsmouth Mine ostensibly has some concrete slabs remaining in the depths. We missed them, but I'm sure they are easy for the scuba divers to locate.
What's the Catch?
Fishing is quite popular in these waters, and for good reason. The stocked trout and natural populations of panfish offer anglers a rewarding experience. The park maps even include labels for what fish are stocked in each body of water. Most have rainbow trout. Some also have brown trout.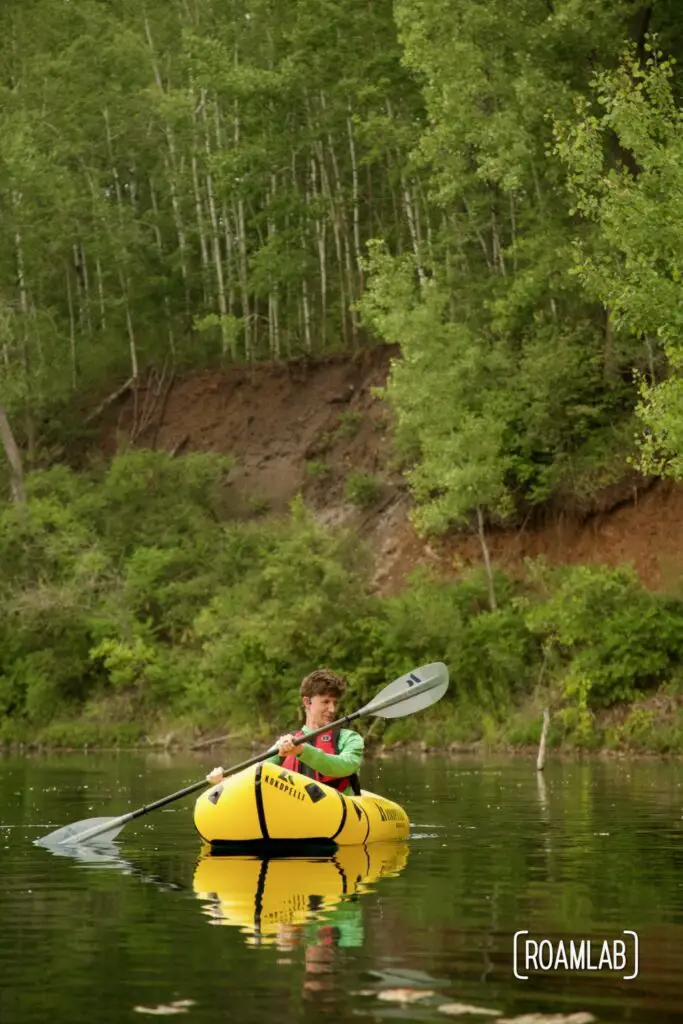 When to Visit and What to Bring
The best time to visit is arguably late spring through early fall when the Minnesota weather is most agreeable for outdoor activities. But if you're into fat biking or snowshoeing, winter won't disappoint you either. Facilities are decent but not lavish, so pack wisely.
There is no manned visitor center in the recreation area. Visitors can purchase passes at the kiosk in the park. But to talk to a ranger, visit the office on the outskirts of the park in Irontown at 307 Third Street.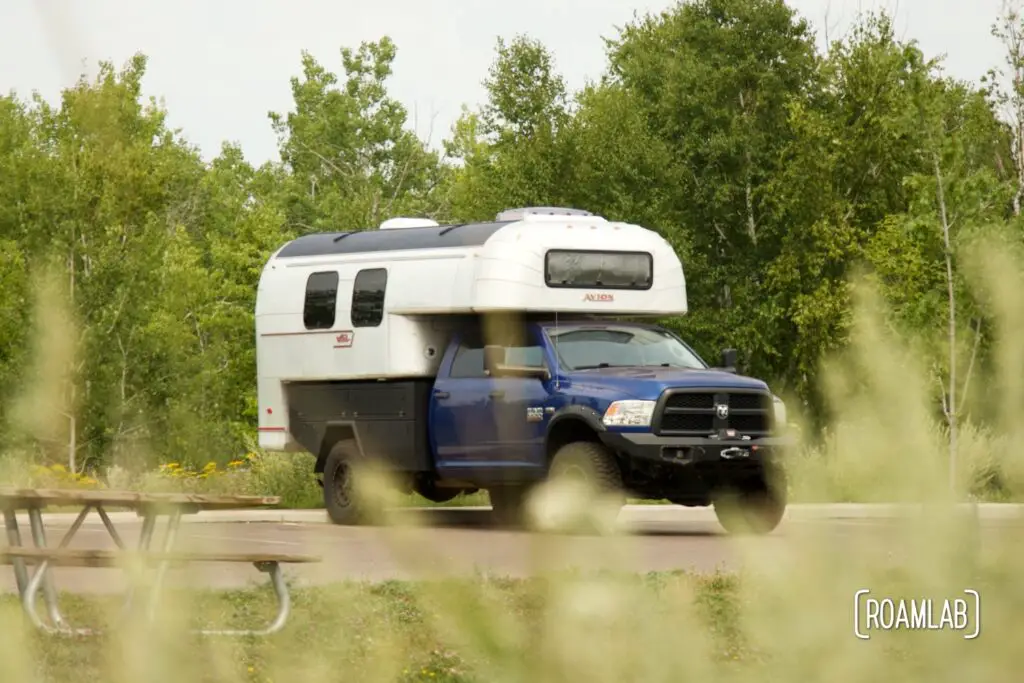 Our Experience
We roll in just after lunch with the intention of mountain biking and padding. To make sure we have enough time for both, though, we also need a campsite. So, we stop by the Irontown office. The ranger is incredibly helpful in helping us pick out a campsite, explaining the park's layout, and alerting us to the presence of ticks in the park. With all the grass and bushes we'll be brushing by, we'll want to be sure to do daily tick checks.
We get our first taste of Cuyuna Country from Miner's Mountain Overlook. It's a scenic spot on the top of Miner's Mountain with a small picnic area. While scenic, the ascent is a little hair-raising as a steep and forested single-lane road full of blind turns that are supposed to support traffic in both directions.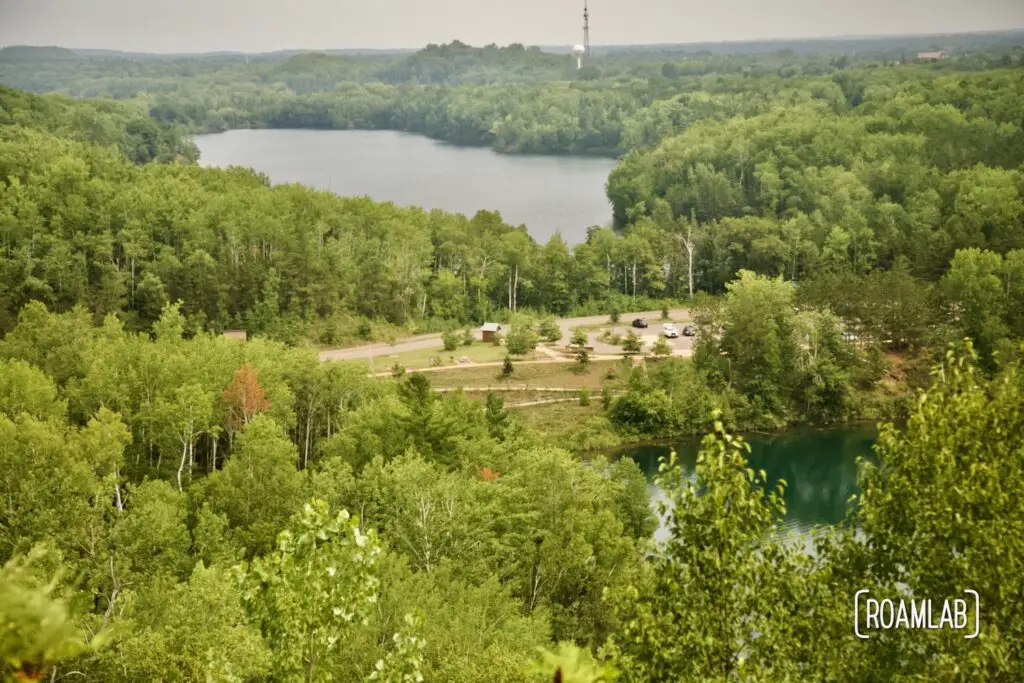 We regain our composure at our campsite at Portsmouth Campground. Here, we are within easy walking distance of Portsmouth Mine—now a flooded lake stocked with rainbow trout—and bike trails that connect with the rest of the area's mountain biking network. Campers don't have to check out until 4 pm, and our site is still occupied when we arrive. So we pull into a general parking area in the campground and unload our mountain bikes.
There's plenty to do rather than sit around and wait for the current campers to vacate the spot. Instead, we tackle Drag Line, an easy mountain bike trail that loops halfway around Portsmouth Mine. The experience is so exhilarating that I am ready to finish the loop on the intermediate section. But the clouds overhead and weather reports threaten a storm at any minute. So, we hop on the paved Cuyuna Lakes State Trail and Campground Connector Trail to speed back to the campground and our now-vacant site.
With rain in the forecast, we agree to make the most out of the uncertain weather and have an early dinner so we can paddle the mine before sunset. But as we finish dinner, not a drop of rain has fallen, and the clouds look no less threatening. The rain forecast has been progressively pushed back each hour. If we wait any longer, we won't have enough light for a decent paddle, So we go ahead and inflate our rafts, don our life vests, and carry our gear to the waterfront. It's a relaxing, stainless paddle. And we go to bed well and truly exhausted, still waiting for the rain.
The next morning, our mountain biking itch remains. We decide to tackle the Galloping Goose, a relatively easy trail that loops around the flooded Huntington Mine. Other bikes wiz by us. But the extremely rocky route becomes exhausting on our fixed-tail bikes. We complete half of the trail before hopping on the paved Cuyuna Lakes State Trail and return to our campsite to pack up and move on.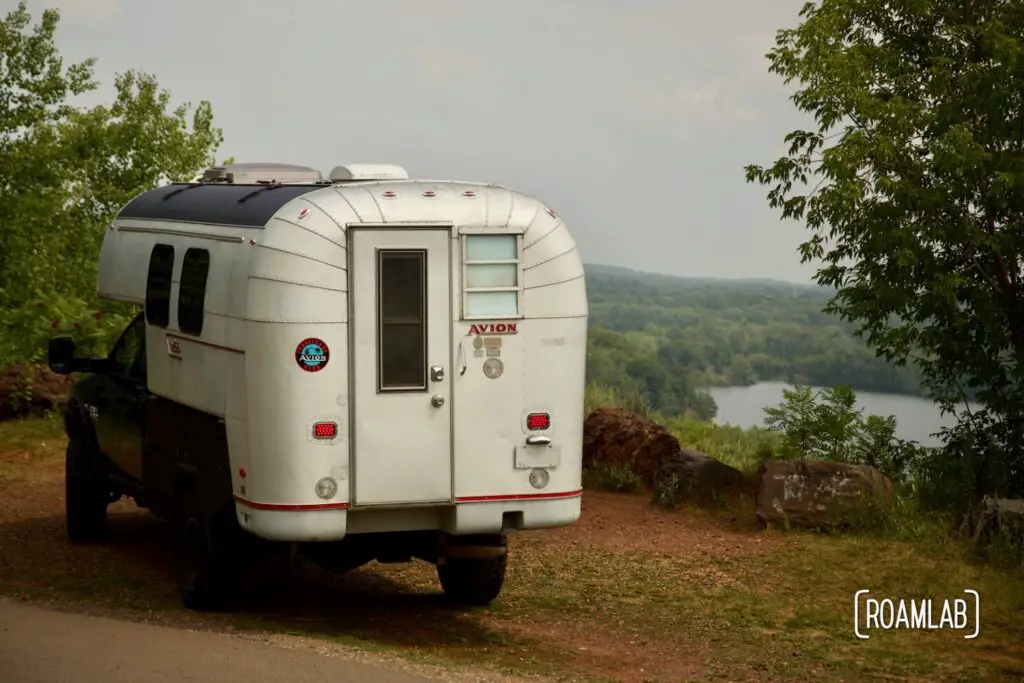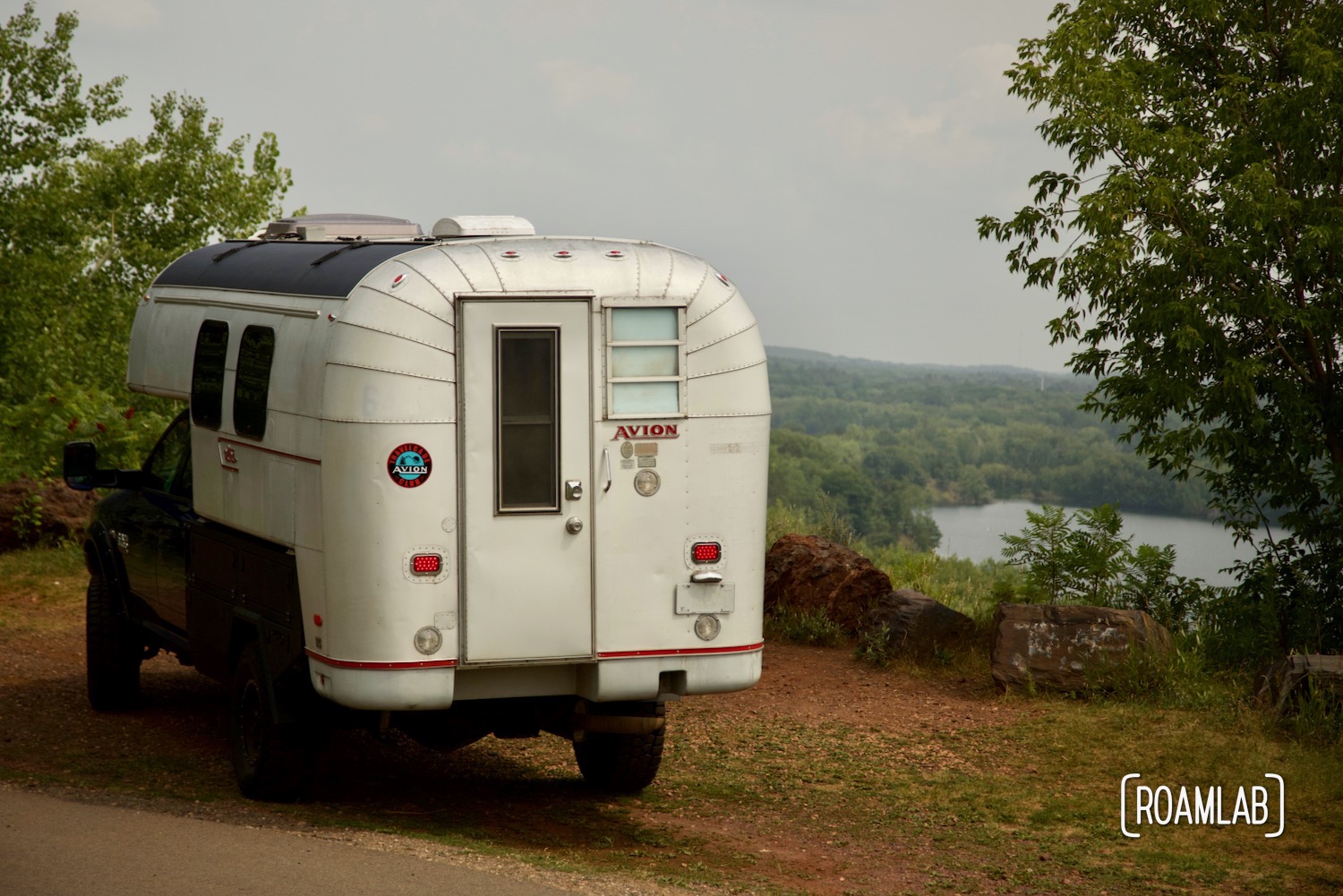 The Resurgence of Rust
Overall, everything about Cuyunba County State Recreation Area delights us. The history, the wildlife, the trails, and the waterways. It offers a striking blend of natural beauty and industrial history, repurposed for today's adventurers. It's this unique blend that makes the place a must-visit, particularly for mountain bikers. For us? I think we may need to brush up on our skills and give those trails another spin.