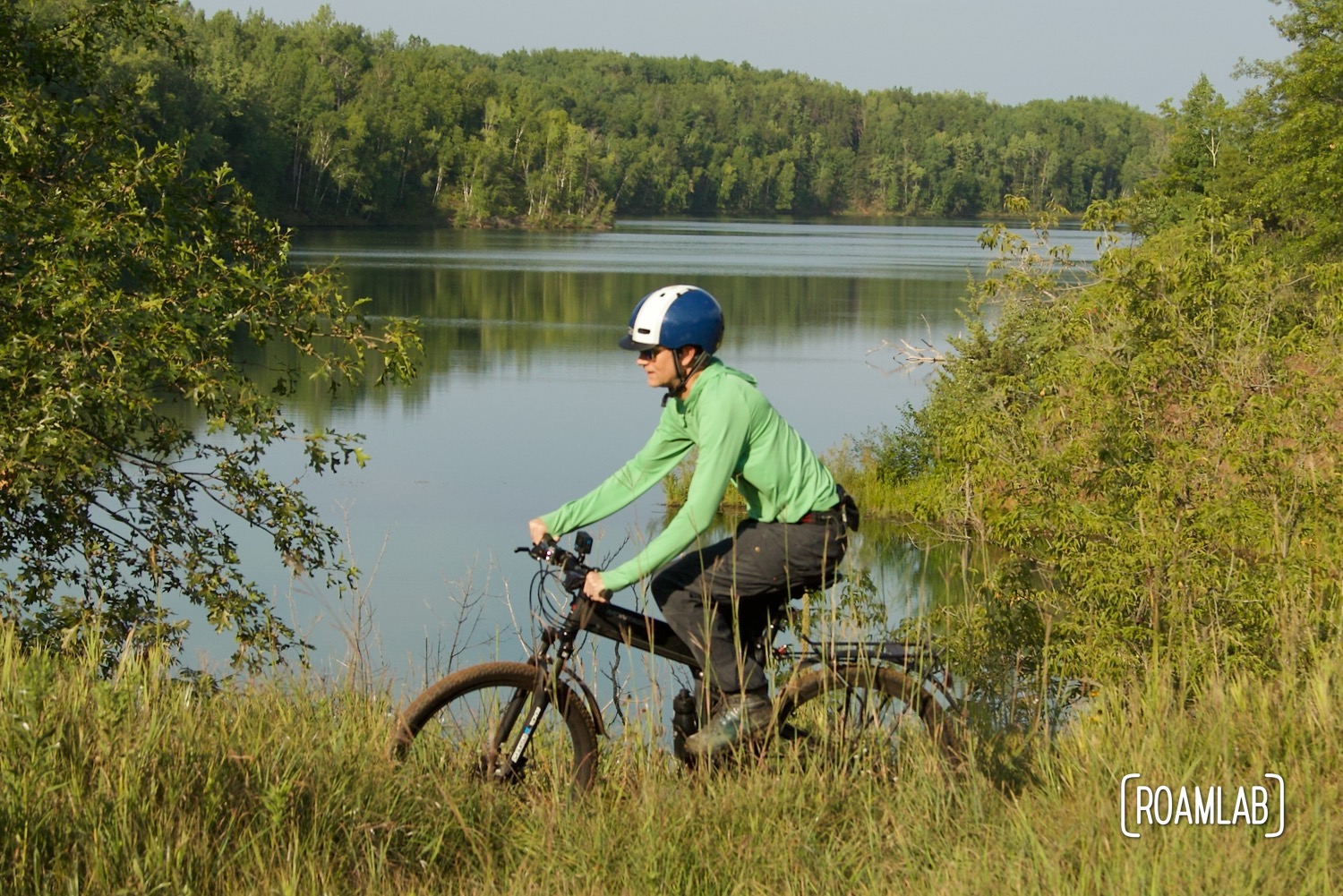 Galloping Goose
Mountain Biking In Cuyuna Country
Welcome to Gallop Goose, a mountain bike trail that weaves its way around Huntington Mine in Cuyuna Country State Recreation Area. Designed as an entry point for those new to the sport, as well as an intersection for thrill-seekers looking to access more challenging routes, Gallop Goose presents a slice of Cuyuna's characteristic red dirt, punctuated by rocky challenges.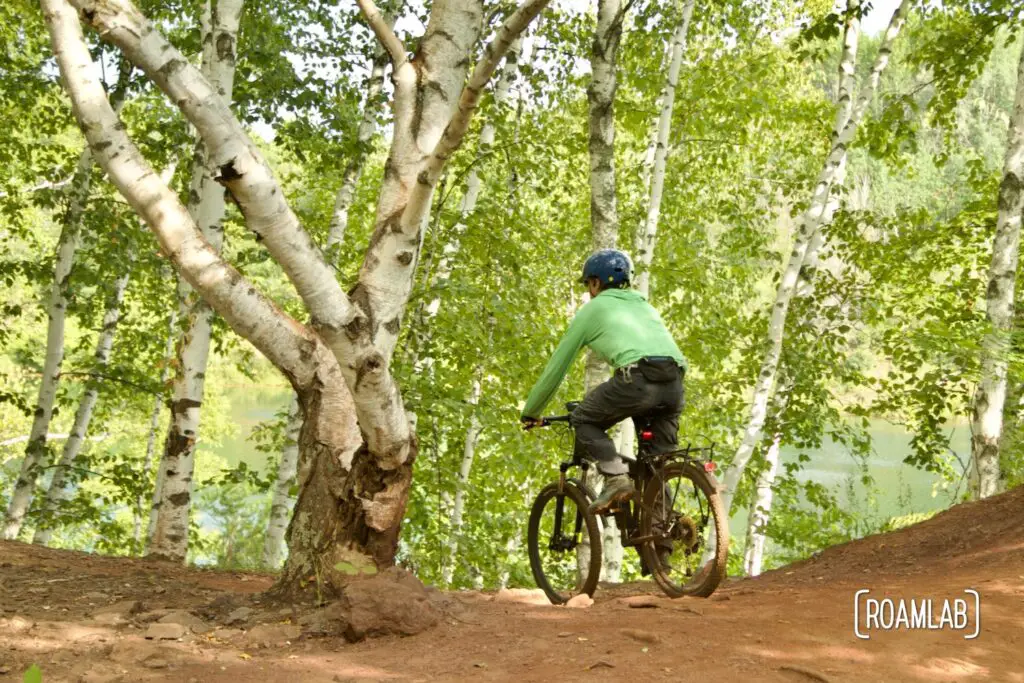 Terrain and Difficulty Level
Galloping Goose is a winding circuit around Huntington Mine, covering an extensive distance and offering the quintessential Cuyuna experience—red earth under our tires and a canopy of green above. The trail is a study in contrasts. Rated easy, the trail might lull us into believing we're in for a relaxed, scenic jaunt similar to Drag Line. But don't be fooled; the rocky stretches interspersed throughout the trail demand attention and skill. On our fixed-tail mountain bikes, these rocky zones act as natural speed bumps, forcing us to slow down and refine our approach to balancing and handling.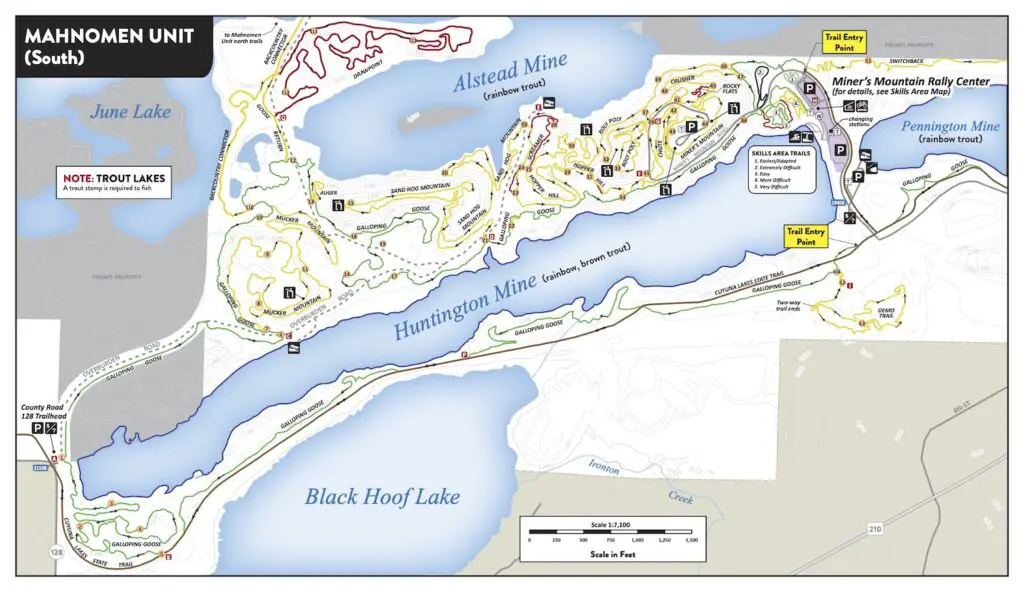 Intersection for Adventure
Galloping Goose serves as a nexus for several more difficult trails that branch out north of Huntington Mine and into the backcountry of Cuyuna. Trails such as Draw Point, Sand Hog Mountain, Mucker Mountain, Screamer, Hopper Hill, Rolly Polly, Crusher, and Rocky Flats are all accessible from this main thoroughfare. Mountain bikers looking for more technical challenges can easily transition from Gallop Goose to one of these routes.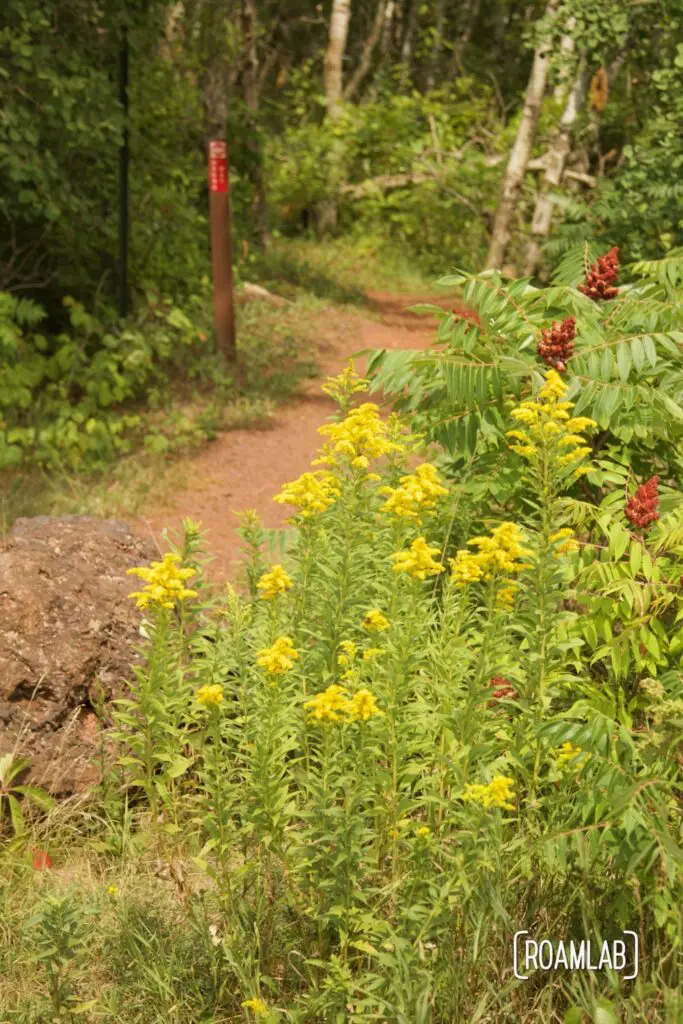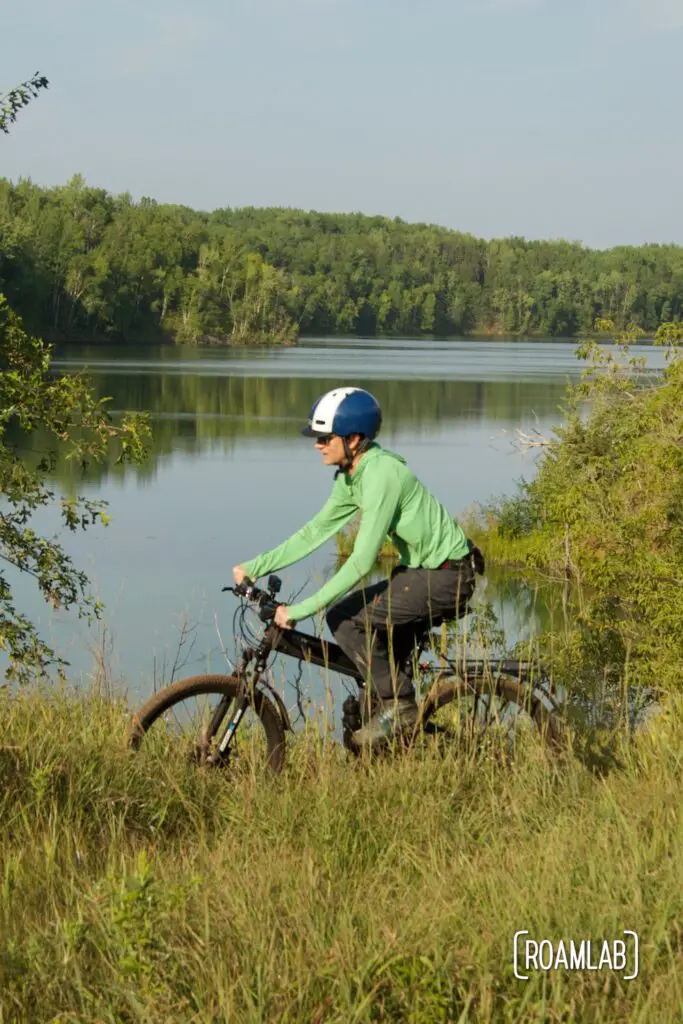 Our Experience
Despite its "easy" label, we discover that the trail is more challenging on our fixed-tail bikes. The rocky sections, while manageable, have a way of accumulating fatigue as we progress. With each stone-ridden stretch, we feel the tug on our muscles, the slight jar of our joints, and the test of our bike-handling abilities. Plenty of other bikers whiz past us. We certainly are the slow contingency on the trail.
After covering half of the trail, we decide to take a detour. We exit Gallop Goose and head onto the paved Cuyuna Lakes State Trail, a smoother ride that leads us back to our campsite. Along the way, we reflect on the adventure of the day—challenging, surprising, but above all, revealing. Gallop Goose has shown us not just the lay of the land, but also the limits and capabilities of ourselves and our gear.
In the end, whether we are seasoned mountain bikers or newbies, Gallop Goose offers something for all of us—a window into Cuyuna's rich tapestry of terrain, serving both as a starting point and a gateway to more arduous journeys.