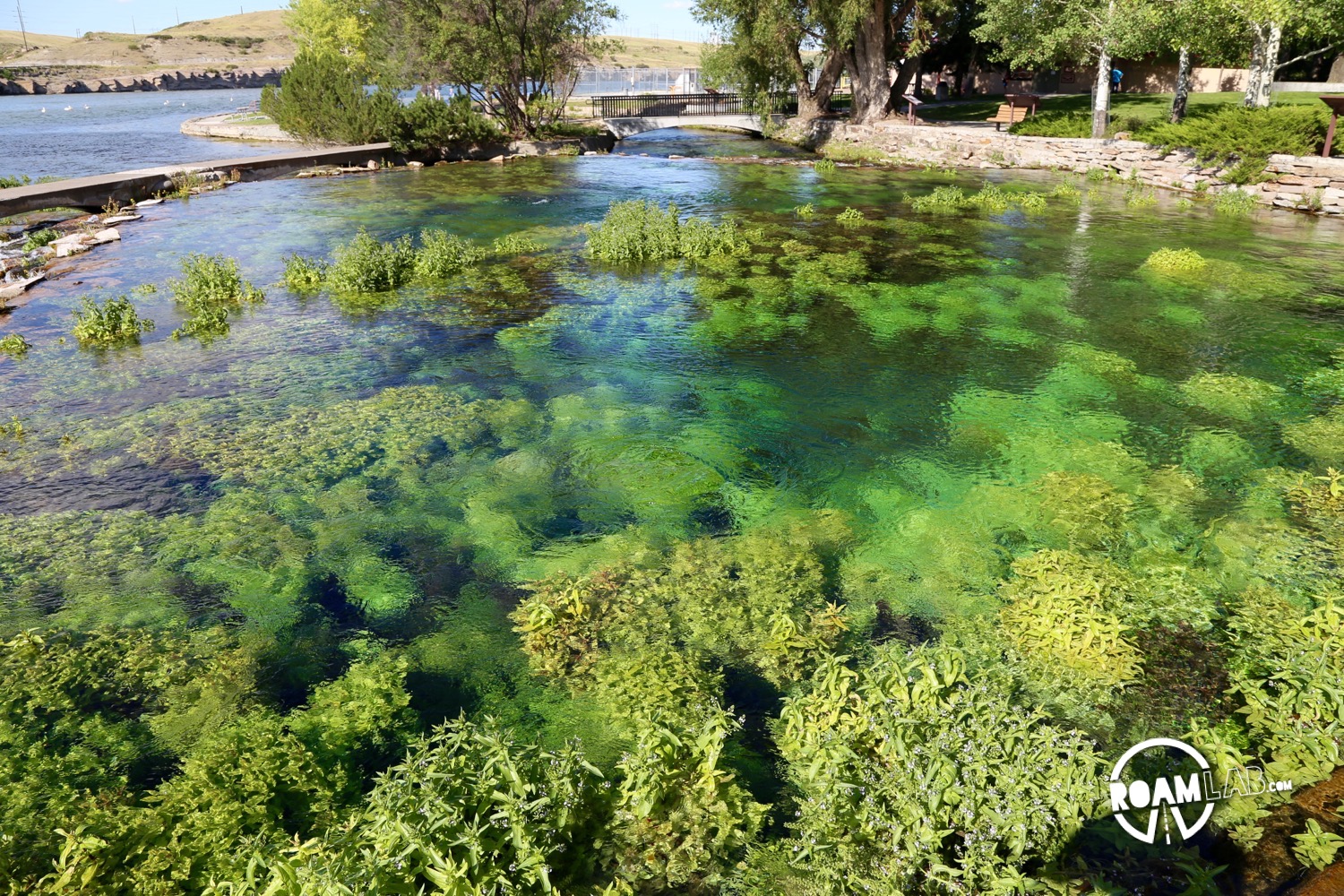 There is an intense density of remarkable geology in Giant Springs State Park. The park hosts the largest spring in the country fueling the shortest river and merging with the largest river in North America.
One hundred fifty million gallons of water tumble from Giant Springs every day. Snowmelt from the Little Belt Mountains takes 50 years to travel the 60 miles through the Madison aquifer to Giant Springs. It fuels a perpetual flow of 54 °F, crisp, clear water into the lush basin of the spring. While other springs may create larger surrounding ponds, the sheer amount of water pouring from the spring is remarkable.
While the Blackfoot people had long been aware of the spring and used it for water, the first written accounts of Giant Springs comes from Captain William Clark who encountered the springs on June 18, 1805 while co-leading the Corps of Discovery with Captain Meriwether Lewis.  By the mid-1970s, the spring and surrounding land was converted into Giant Springs State Park, where local families now gather for picnics and to fish along the Missouri River.
The Long Short
This incredibly high flow of water from Giant Springs descends into the 201 foot long Roe River. Its hard to imaging something so short being a river. Indeed, Roe River is one of the shortest rivers in the country, made all the more notable for speedily terminating in the longest river in the country: the 2,540 foot long Missouri River.