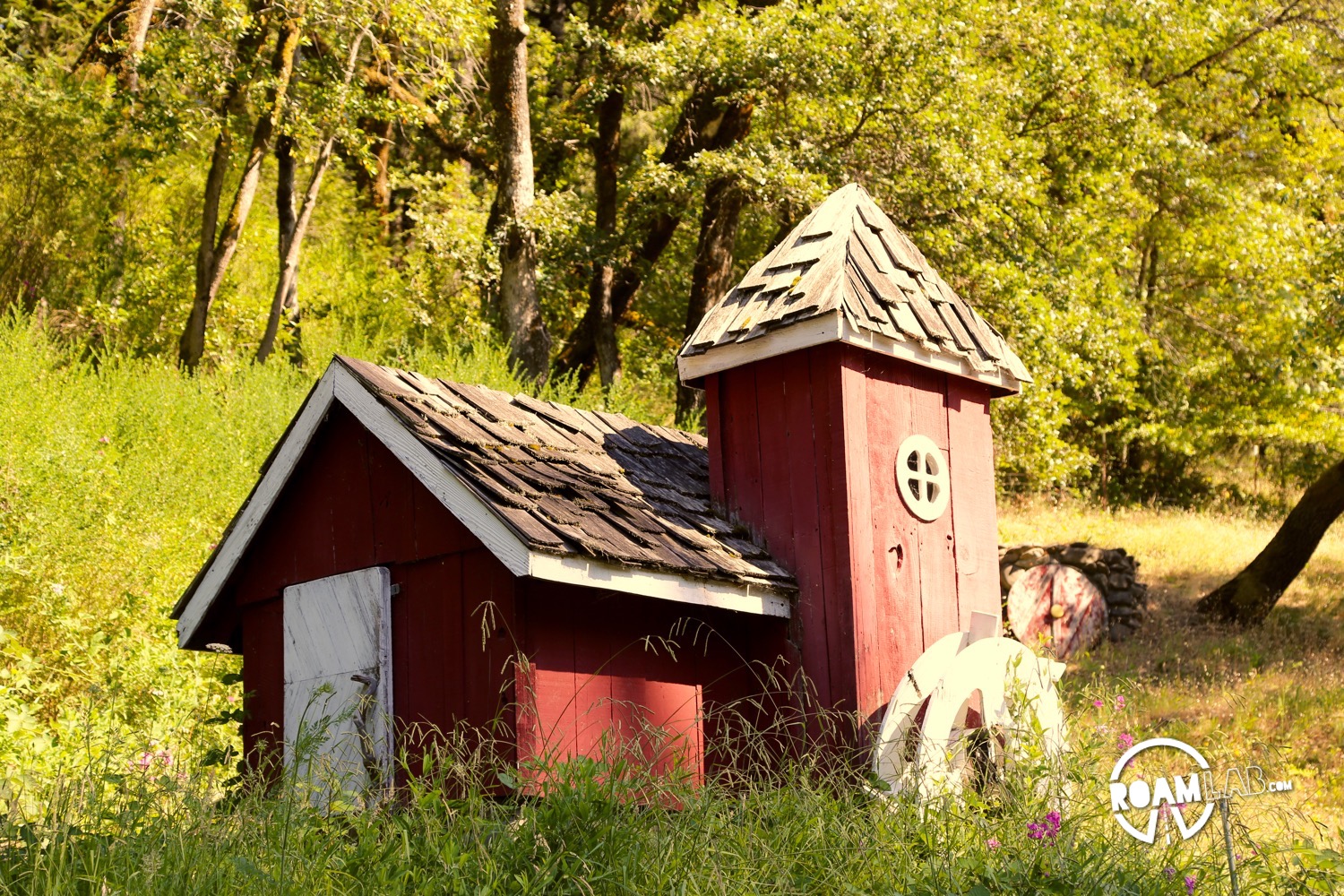 Hobbiton, USA
We are programmers. We've copped to that. So, I suppose it goes without saying that Peter Jackson's Lord of the Rings films were not our first exposure to the works of J.R.R. Tolkien. When I discovered that there was the remnants of an old hobbit themed roadside attraction in the redwoods, we were going there.
Hobbiton, USA is an interesting contrast to Confusion Hill. Back in 1970s its creators sought to create a Middle Earth themed road side attraction.  Visitors could take a path past sculptures recreating scenes and characters from The Hobbit. The attraction shut down in 2009. Remnants of a small hobbit hole and statue of the famous wizard Gandalf are visible from the road side but not readily accessible.
I wouldn't hold my breath for Hobbiton to be reopened any time soon. A landslide swept through, demolishing most of Hobbiton. In a similar way that Confusion Hill is a slice of roadside history, Hobbiton is the eerie remnant of something that once was.  The difference between it and many other failed roadside attractions is that it was never built over.