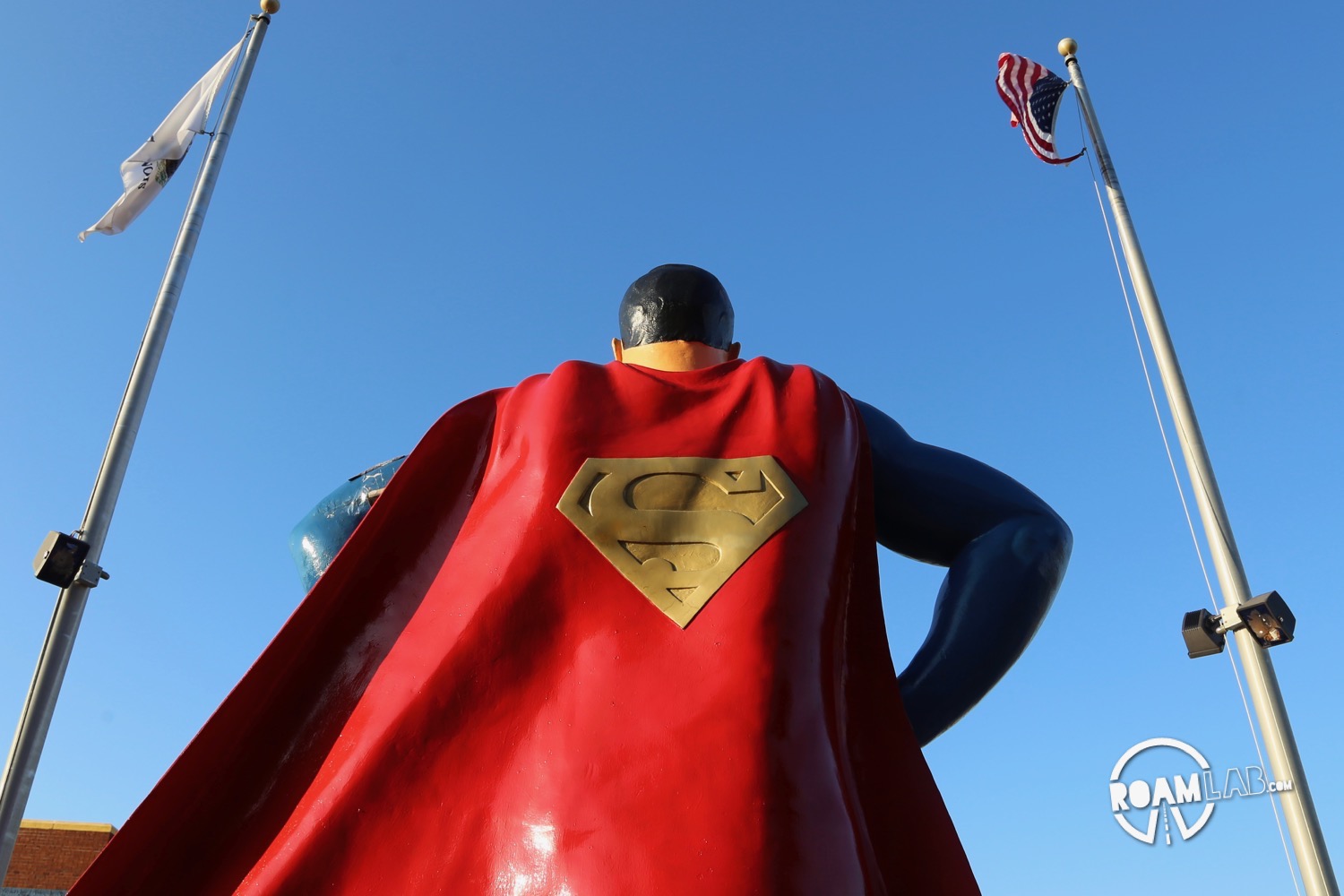 On January 21, 1972, DC comics declared the fictional town of Metropolis to be the "Hometown of Superman." On June 9, 1972, the state of Illinois declared the very real town of Metropolis, Illinois to be the "Hometown of Superman." What followed was the inevitable scheduling of Superman themed events, attractions, and a very large statue in the town square.
Metropolis, IL sits on the banks of the Ohio River, at the farthest southern tip of Illinois. Across the river is a Dippin' Dots factory, the esoteric treat first invented in the area by Curt Jones in 1988. We rolled into the celebrated city on a warm, quiet evening. Other tourists trickled through to get their picture with the big man and move on.
This is location is testament to the delights of the road trip. Unless you are the hardest of core Superman fan, Metropolis is unlikely to be a destination. Yet, for most anyone, it is a momentary delight. It is a break from the road, a place to stretch, and walk around the town hall.
We snap a few shots, grab some dinner, and keep driving. There is so much more to see…