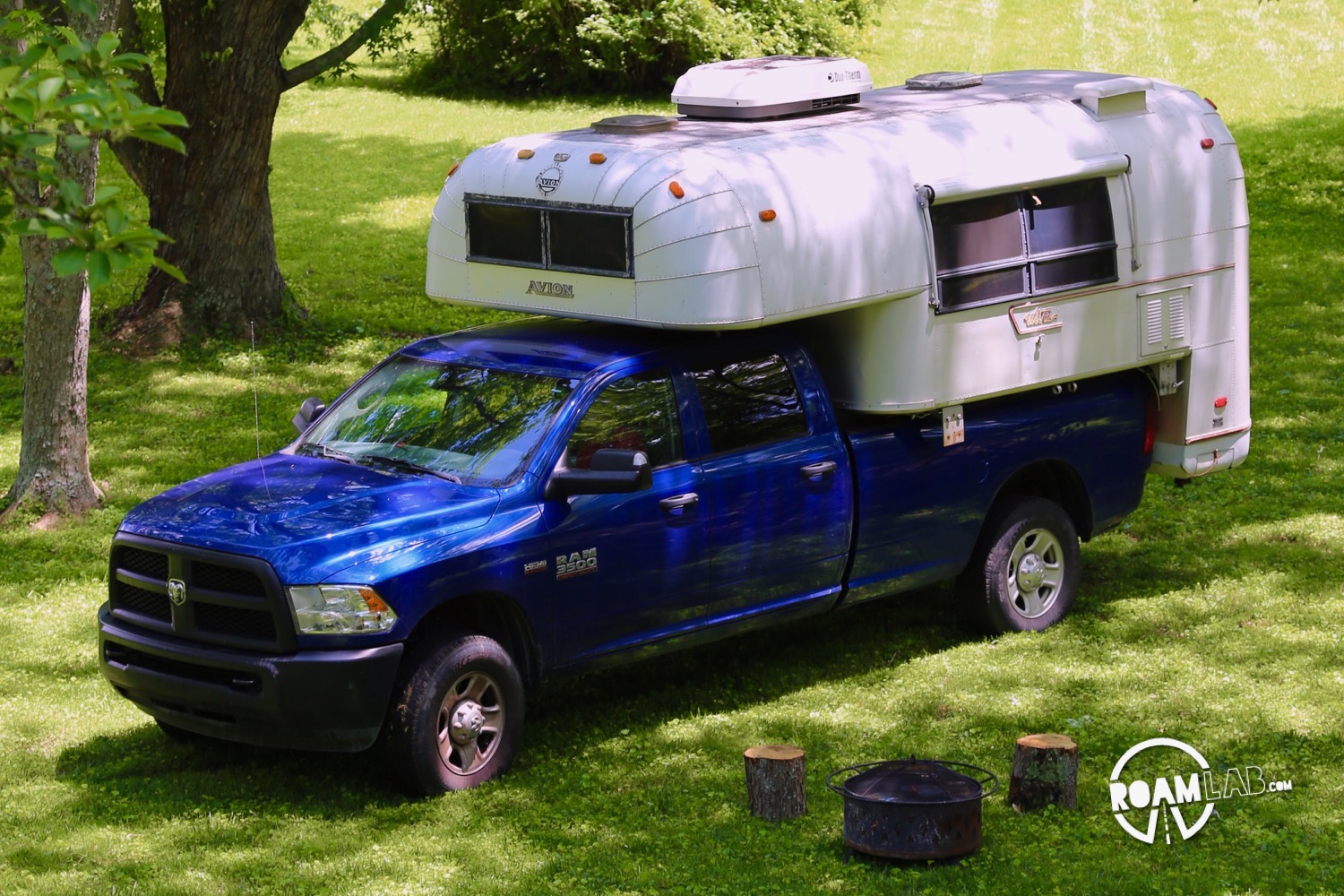 State Of The Avion Ultra Truck Camper
After days spent moving our new home, you would think that we would already be intimately familiar with the Avion Ultra. But most of that time was spent anxiously watching the camper sway on the truck bed and falling to sleep each night, exhausted. Finally, we were alert enough to take a proper accounting of what we had just bought.
The Avion's Exterior
The exterior is in shockingly excellent repair. We have followed other Avion owners as they have had to pop out dents and patch rusted holes. While there are a few rust spots from old screws, there aren't any notable dents. We have a few minor patches ahead of us and some leaks to track down, but the camper exterior won't be our main challenge.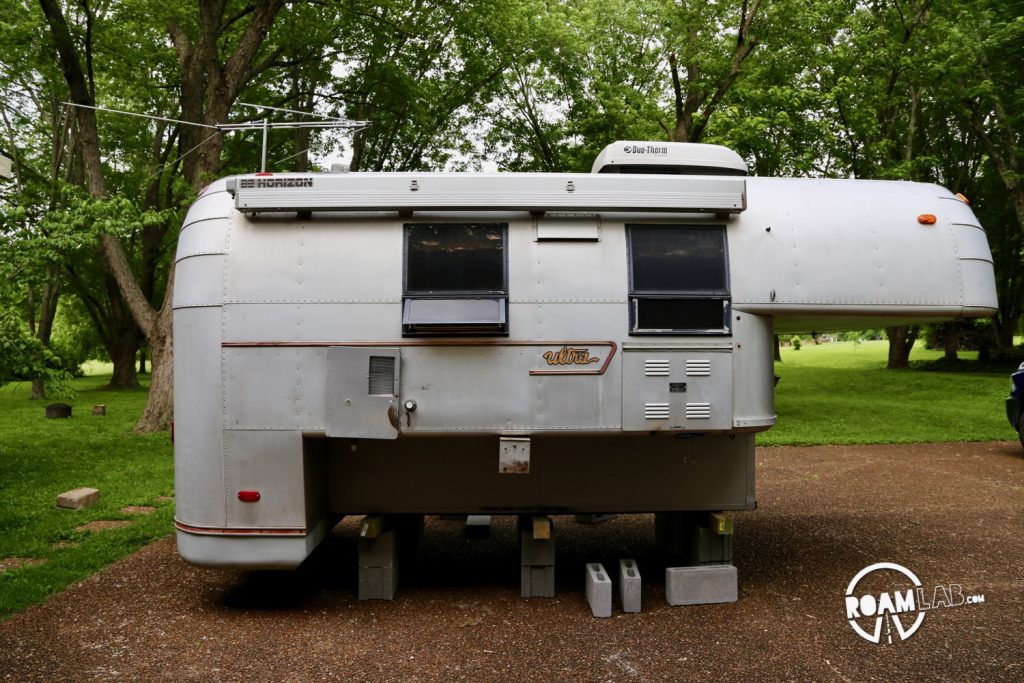 The Avion's Interior
Being a truck camper from 1970, there is no big surprise that the interior looks and smells like what it is: nearly a half-century old. Frankly, when it comes to most of the current RV industry, the only innovation in camper interiors for decades is that they now really like sticking in mini fireplaces. We have looked at a lot of campers and most either look like we are in an operating room, a sad bachelor pad, or the home of some spinster aunt—all that's missing is doilies.
Things that we like: space, lots of windows, the large table for working. Things that we don't like: the east-west full sized bed and vinyl covered aluminum walls. Yes, like hardwood floors covered by carpet, there is aluminum interior walls under that beige. With just a few heavy duty cleaning agents, we'll convert the interior of this camper from a 1984 beige Apple II to the shine of a MacBook Air.
But, before we look too far ahead, here is what we have right now:
A Few Surprises Inside
Along with the camper, we also found a few oddities left over from generations of use:
A fish scaling board
Two small cast iron frying pans and a small skillet
Placemats
Television antenna*
Lots of instruction manuals and receipts over the history of the camper.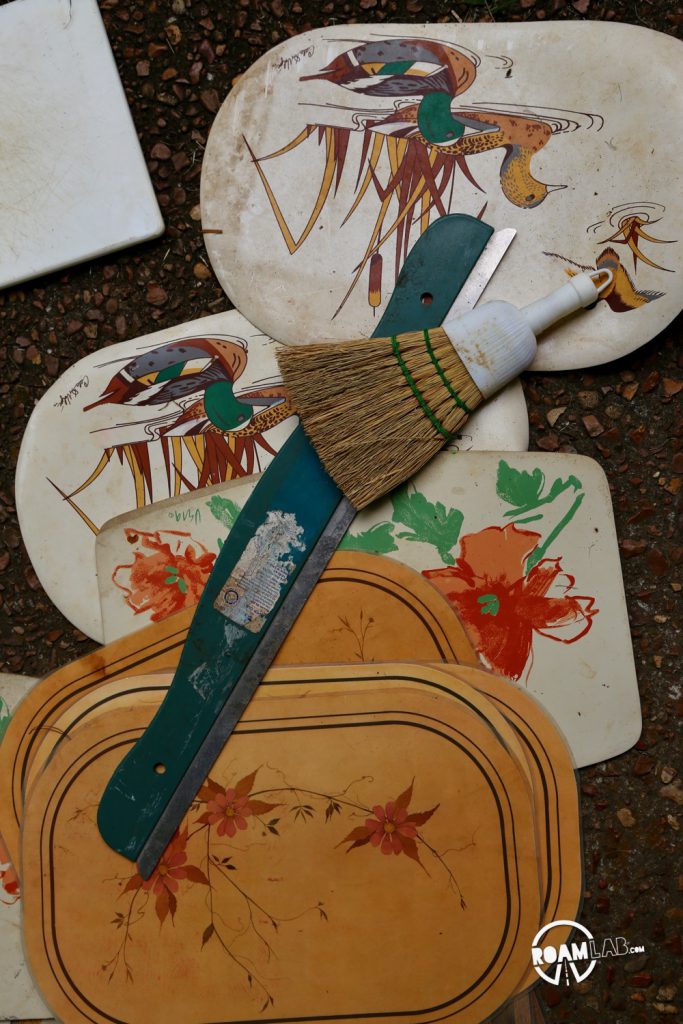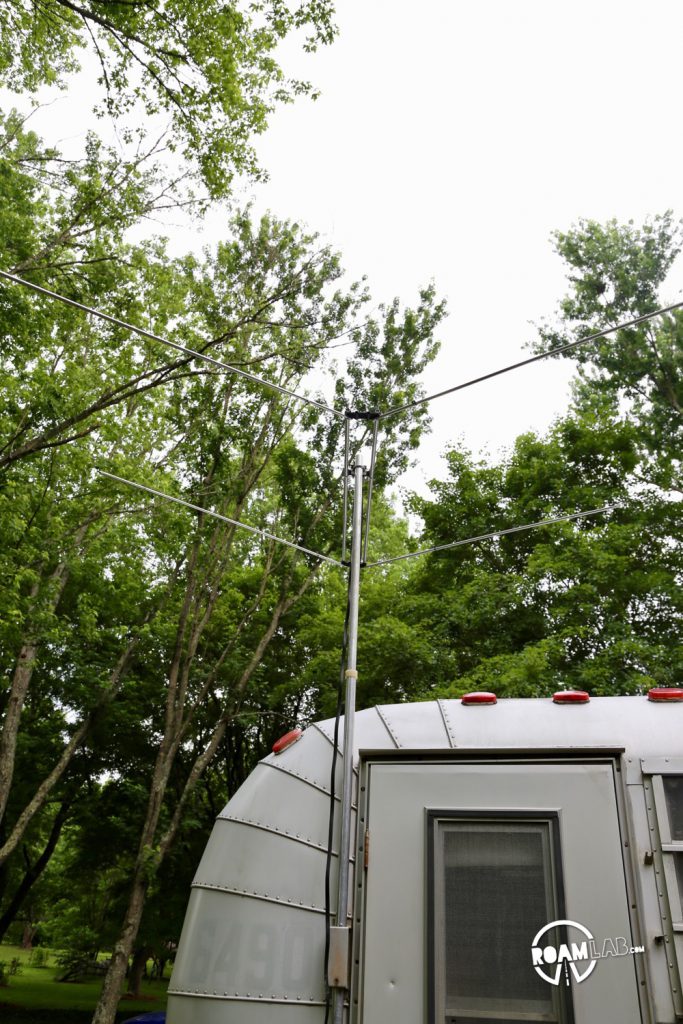 The instruction manuals and receipts may be the greatest gems. We plan to scan and upload them soon. We even have the original sales receipt with the name of the original owners. They have already passed, we checked. But evidence of their travels are still plastered to the back of the camper in the form of stickers listing all the past destinations. The stickers were pealed off, but the ghost of an imprint still remains.
The owners' son is still around. We'd kind of like to visit him one day if he would be open to sharing stories.
Despite many a charming discovery, what we also found was lots of rot. Parts of the floor were spongy from years of persistent leaks. The tie-downs that we had been sweating over during the drive really were pulling their way through rotten plywood along the camper's wings. Moreover, tracking down leaks would not be a simple matter. We would need to remove the interior walls and insulation to pinpoint and patch leak points.
The inspection confirmed our suspicions: this would not simply be a matter of replacing the floor and introducing a new paint scheme. Making this camper road worthy would involve completely gutting the camper and rebuilding the interior from the dining set to the insulation.
This will be a whole new adventure.
---
* We assembled the old TV antenna just to see what it looked like. For those young-uns: before the digital days, television was broadcast and picked up with an antenna. Did you ever see those funky "rabbit ears" on a television set? This is that, but on a much larger scale.