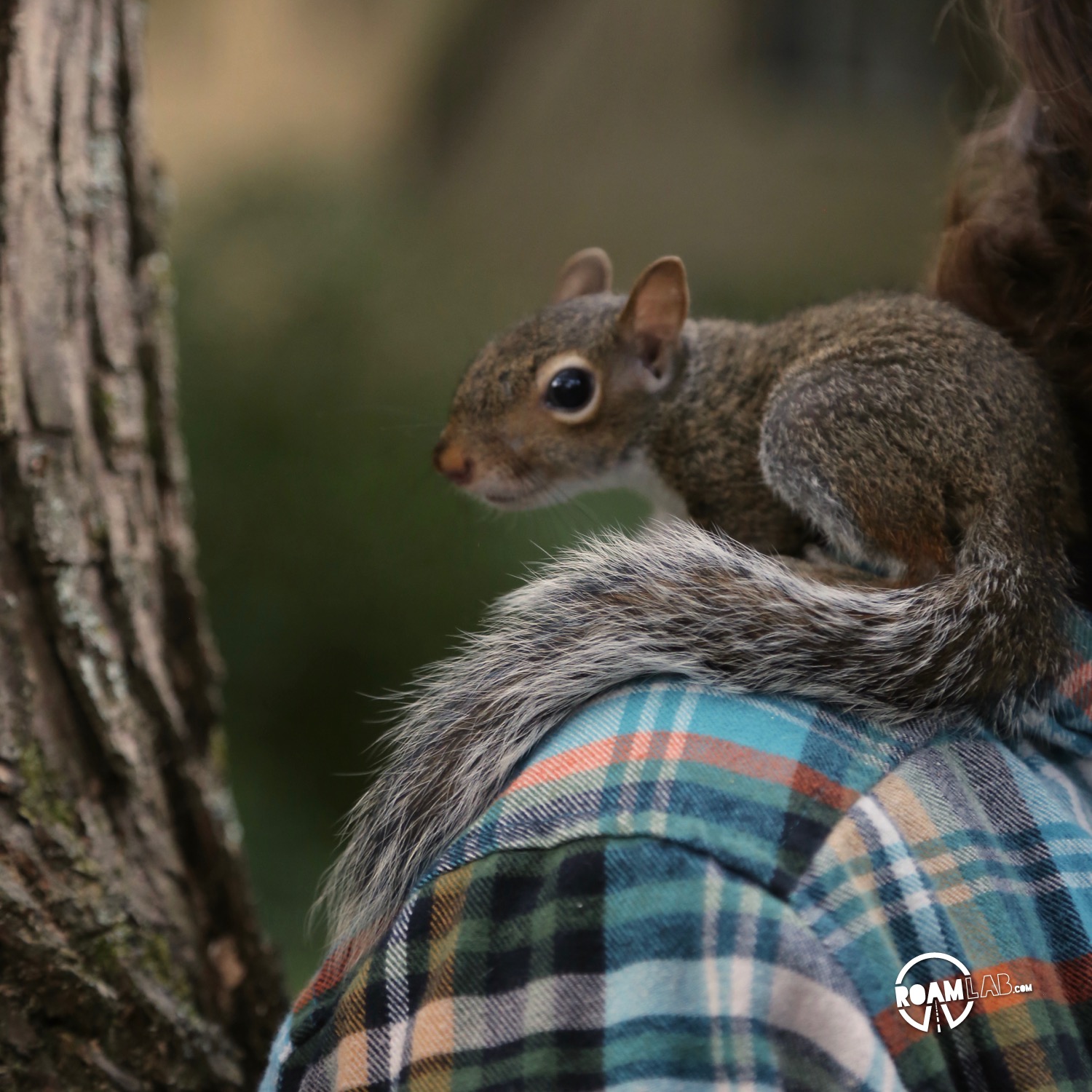 This is part 3 of a five part series about the rehabilitation to release of two young squirrels. We recommend starting at the beginning with Step 1: Find a Hungry Squirrel.
Step 3: Understand Their Environment
Be careful when taking squirrels out of their natural environment. There are rules and skills deeply engrained into the squirrel psyche that do not translate to a world of tile, paint, and brushed steel.
We play with the squirrels indoors as they recover from their brush with Metabolic Bone Disease. With their improving health comes a growing curiosity to explore and test their limits. Tenzing, in particular, is a precocious jumper. He will jump from the shoulder of one of us to the shoulder of the other. But it is when he attempts to jump from Cowboy's shoulder to a door mantle that all our progress is, once again, set back. Tenzing may have been healthier, but his bones are still weak and a 6′ 5″ fall onto tile damages his right fore leg. We quickly rush him to a small cage with lots of bedding and place him in the cold where he will have little desire to move around and, instead, cuddle up in the warmth of his bedding to heal.
As much as my initial impressions of the fall has me worrying that he has snapped his leg, it becomes clear that the injury is more an issue of a twisted or strained foot. The first few days he does not use it. But, quickly, he returns to climbing, jumping, and his regular acrobatics.
Healthy, independent, and alert, the two are ready for release. At least, that's what we think.