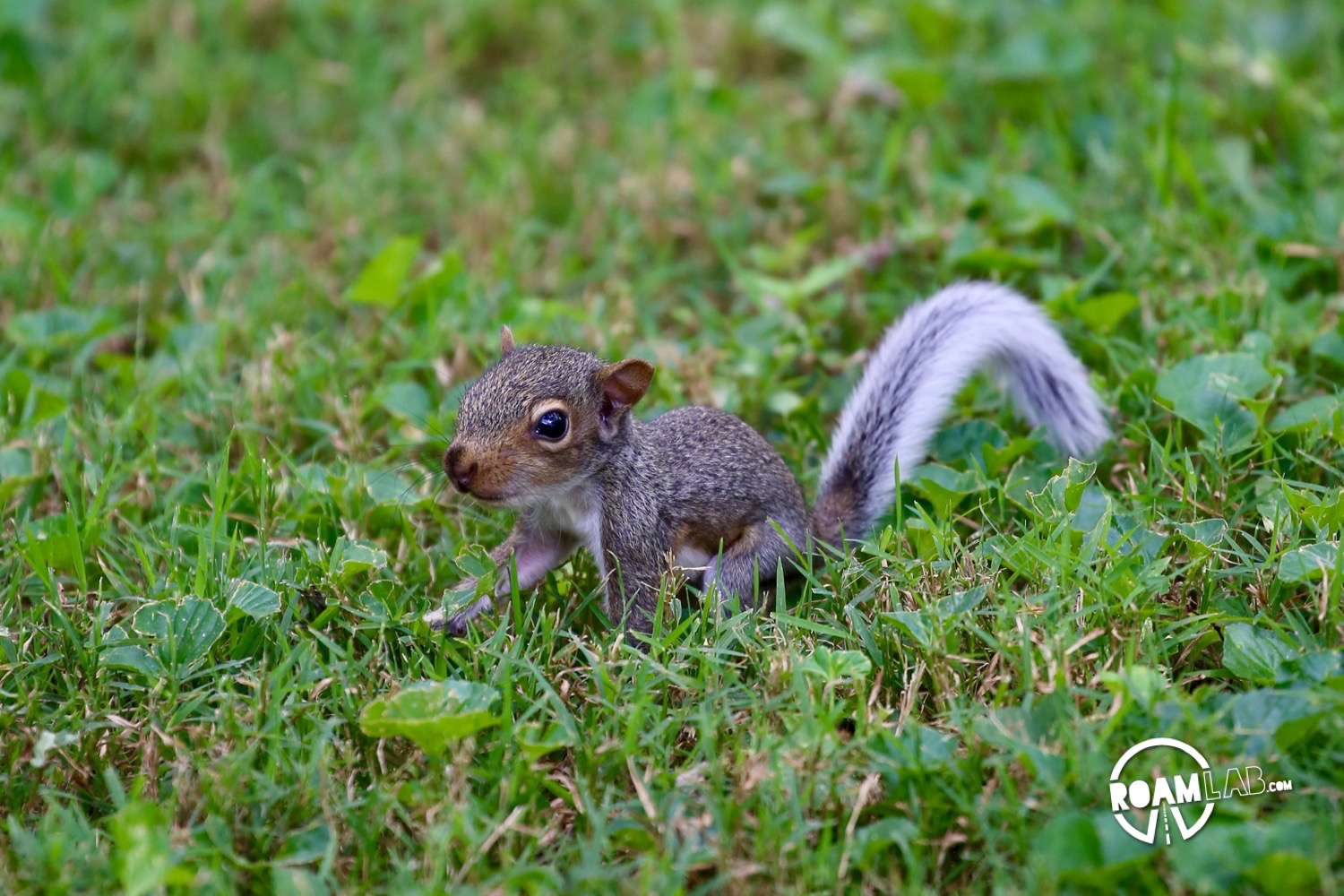 How To Befriend A Squirrel
A lot of people have asked us about how we got so close to the cute couple of squirrels that have been showing up on our Instagram Feed. In this 5 step series, I'll tell the tale of Tenzing, Hillary, Cowboy, and myself and the rollercoaster of experiences from rehabilitation to release.
Step 1: Find a Hungry Squirrel
Squirrels don't need you. They have survived for generations on their own. Yet, on occasion, you may encounter a squirrel in distress. A squirrel that—without some human intervention—is not long for this world.
Such is the case of two orphaned, homeless squirrels that we encounter. A giant maple tree collapses after years of rot, a period of drought, and one devastating rainfall. I stand, watching as one of the limbs, the size of most trees, groan, twist under its own weight, and fall to the forest floor. That awesome power, which could easily smash me, had I been under it, takes a few, much smaller, furry pups for a rare ride.
A few days after the fall, while cleaning up the scattered limbs, we encounter two young squirrel pups whose eyes have only recently opened. They still hang around the hole that had been their home, now at ground level. They are easy prey to neighborhood dogs, cats, hawks, or coyotes that frequently traveled through.
Initially, I just take a few pictures and move on. But then, the immensity of the situation dawns on me. It has been days since the fall and these infants have not been moved. We offer them a lid of water from a jar which they eagerly drink.
They were vulnerable and hungry. So we take them in.
We name the male "Tenzing" and the female "Hillary," after the first people to scale Mount Everest. We agree to release the squirrels when they are strong enough to survive on their own.
That takes longer than we anticipate.