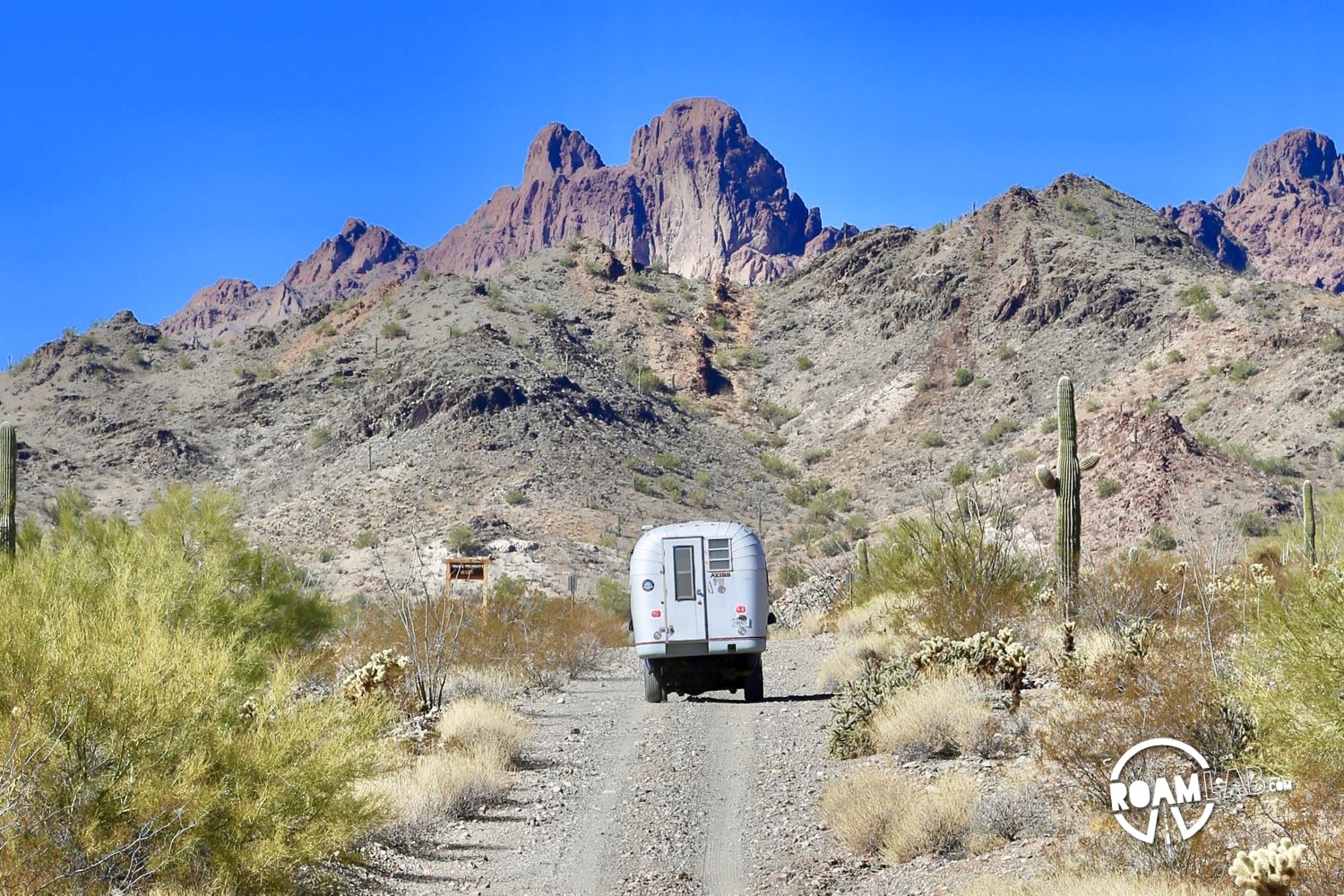 Dirt Roads, Primitive Camping, and White SUVs in Kofa National Wildlife Refuge, Arizona
Kofa National Wildlife Refuge sits between Quartzsite and Yuma, Arizona. From certain parts of the refuge, you can hear the explosion of ordinance from the neighboring military proving ground. This time, however, we intent to explore the heart of this 665,400 acres of Yuma desert and the refuge's namesake.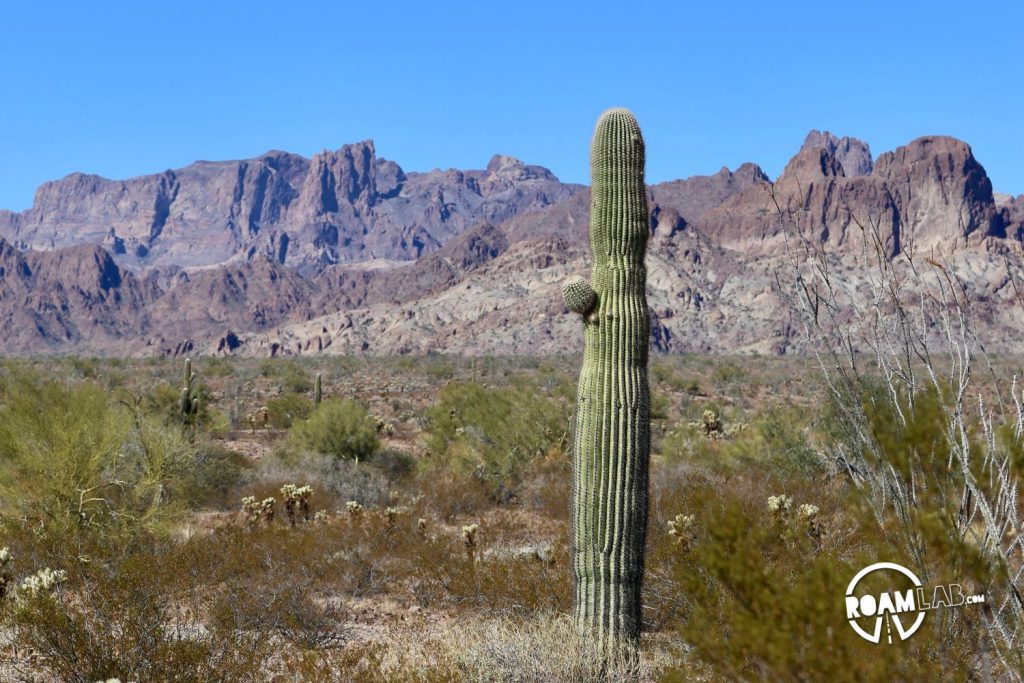 Evening in Kofa National Wildlife Refuge
We arrive in the Kofa National Wildlife Refuge as the rocks turn gold in the waining light of the evening sun. The first half mile in is one expansive, flat lot of gravel with trailers and fifth-wheels clustered in groups. We continue another mile to where occasional pullouts are outlined in rocks, demarcating camping sites. This is far from the development of even a primitive campground. There is no pit toilet, table, or fire ring. There is just ground—Ground and an amazing view. I pick out a site at the top of a moderate rise, flanked by awesome rock formations and intermittent cell service. We pull out the chairs, table, and wine. We have our priorities, after all.
A Namesakes View
The Kofa National Wildlife Refuge is named after the King of Arizona Mine. Strangely, it takes a lot of research for us to find the location of the mine. It is not clearly marked on our map of Kofa but some hiking websites point us to the very heart of Kofa, along progressively rougher dirt roads.
We take off early in the morning. The overall distance isn't that great, but the time to travel to the King of Arizona Mine seems to vary between 1 and 2 hours. I navigate by odometer: 5 miles down one stretch, 10 miles down another.
As the morning grows later, we start looking for a spot to pull off to make breakfast. The route takes us along public wilderness, protected wildlife areas, and right-of-ways through private land. While we are permitted to drive through the right-of-ways, we are not permitted to stop. So we keep an eye out for public land and a pull out where I can cook breakfast.
It isn't that far from our breakfast spot to the King of Arizona Mine access road. However, Dodgy can't take it. We pull off and walk to the mine on foot. Well, as far as we can. To our surprise, the King of Arizona Mine is still a working mine, in as much as the land is private and there is a lot of heavy duty machinery behind a chain link fence. We walk the fence before heaving a sigh and heading back. Now we know why the King of Arizona Mine is such a secret: it is off limits.
White SUVs And the Back Roads Car Chase
We take our time on the return. We had accounted for a couple of hours spent exploring the ruins of a historic mine. Instead, we roll along the rough dirt roads admiring the scenery. Cowboy notices first: is that SUV following us?
As we round our way from the King of Arizona Mine, we pass a compound of buildings that appear to be associated with the mining operation. A white SUV pulls out behind us and follows us. It is the first car we have encountered on the road since we arrived in Kofa. Its timing is strange.
We drive slower than the average rig, in consideration of our truck camper. So, we commonly pull off to let faster vehicles pass us. However, we are in a portion of the private right-of-way. We cannot stop. So, we continue, with the white SUV right behind us.
"This is the way to leave…" I reason. If the SUV is heading in to town, be it Quartzsite or Yuma, they would come out this way. Yet, we can't shake the feeling that this SUV is on the road because we had been snooping around the mine. But, what are we to do? We continue driving and keep an eye out for public land and a pull out. As soon as we pass the marker denoting the end of private land and entry into public, however, the White SUV is gone. It turns around and returns to the compound, kicking up a trail of dust.
We look at each other. I guess the SUV was following us. At least leaving the land is sufficient. Still, glad to avoid any confrontation, we breath a sigh of relief and head for the highway and our next adventure.