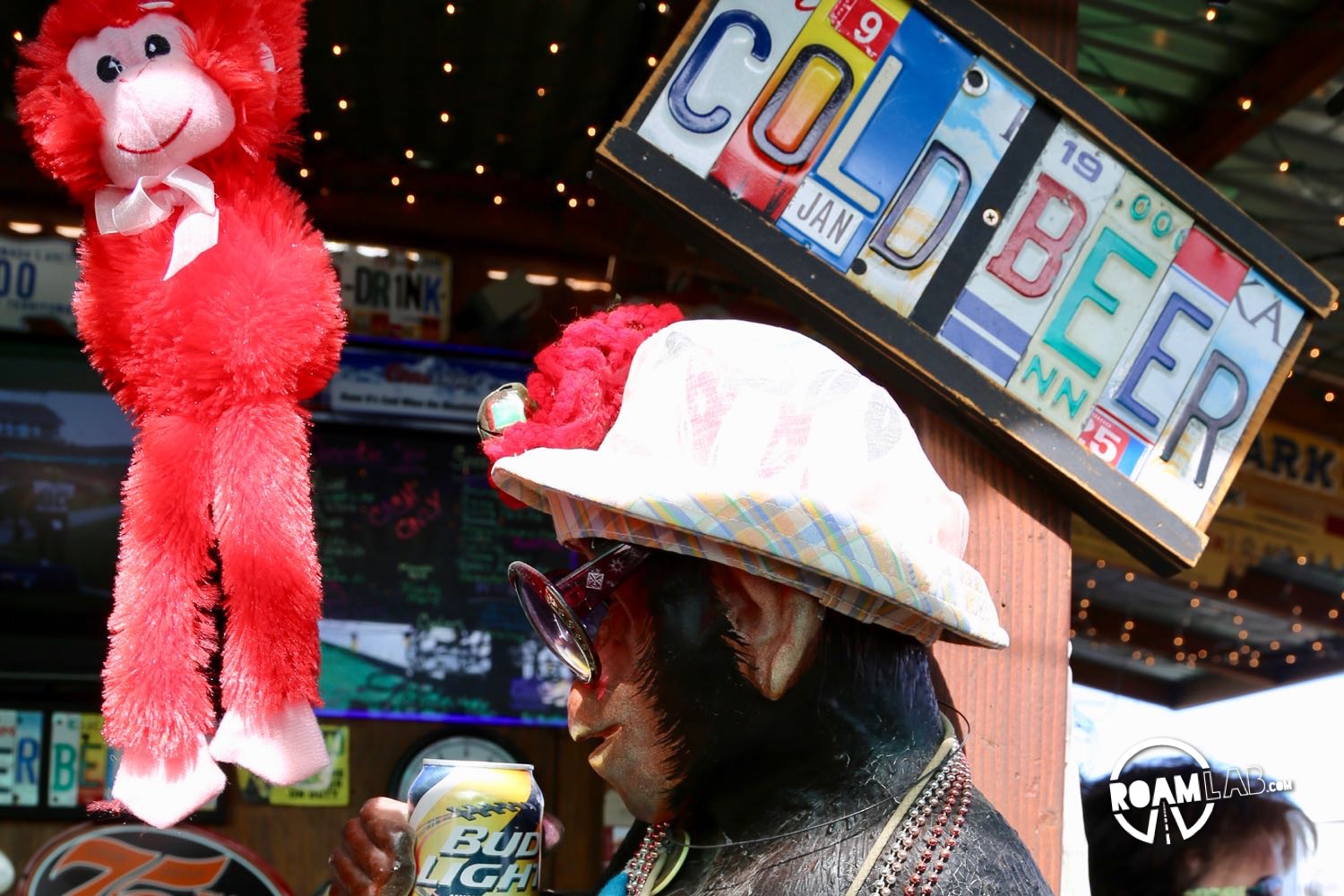 Quick-Gravel Parking Lots, Truck Campers, And Adult Day Care in Quatzsite, Arizona
It's been a couple years since we last visited the popup, outdoor bar, Adult Day Care, in Quartzsite, Arizona, "the RV boondocking capital of the world."
We pull into a deeply graveled parking lot and park next to a fellow truck camper. Only a vehicle with 4-wheel-drive could possibly navigate this lake of gravel. We watch several sedans and small trucks get dragged out while chatting with our fellow truck campers about campgrounds, storage, and cabover sleeping.
After a quick tour of each of our interiors (ours was very quick, given there isn't much to see) we shake hands and move into the tented sprawl of the pop-up shopping mall. We wandered past booths selling crystals, antiques, and camper accessories. The central attraction is a large white tent where venders and tourism boards flirt with RVers for business. I grab a few pamphlets for parks in Arizona and New Mexico but the big draw is an end cap booth on the far side of the tent: Alaska. We pepper one of the representatives with questions until we not only know about fishing licenses and boondocking policies but have also extracted the confession that she does, occasionally, camp out in the Walmart parking lot.
Satisfied with a successful day's work, we meander over to Bear Belly's Adult Day Care. Bear Belly's is a seasonal bar littered with monkey decorations and hilarious bumper stickers. Once we find a spot along the bar, we order a beer and watch the ebb and flow of the seasonal inhabitants of Quartzsite.
A Snowbird's Paradise
This small city on the California-Arizona border has a population under 4,000. Yet, snow birds flock to the warm and RV friendly community of Quatzsite in the winter. RV dealers and campgrounds line the frontage road but most of the camping takes place off the main drag. Campers take advantage of the free vast expanses of undeveloped wilderness managed by the Bureau of Land Management. An estimated 1.5 million people pass through, annually.
We enjoy our beers. But what we have really come for is just outside of town….