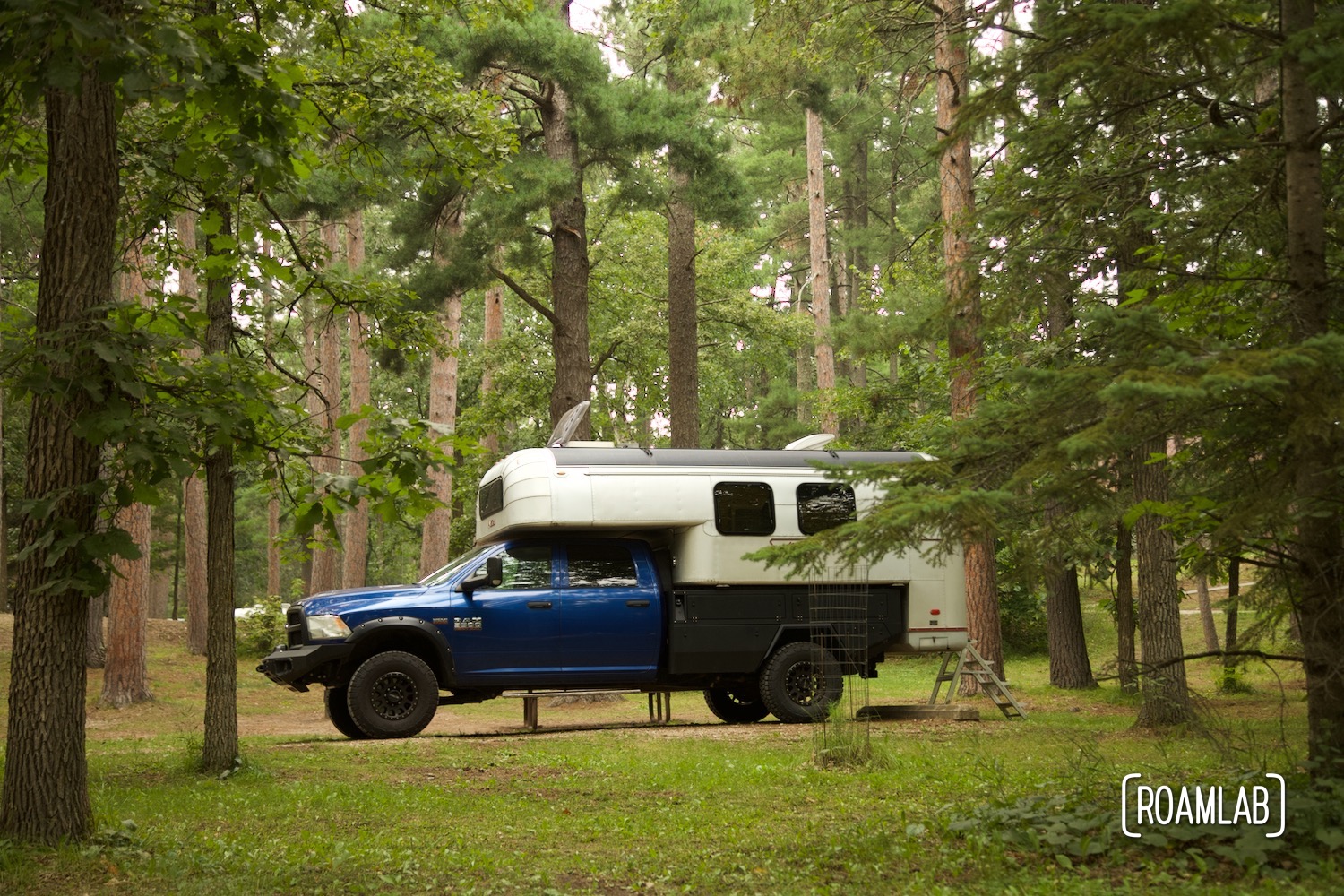 We came to Lake Bemidji State Park to hike the Bog Walk Trail. While the trail itself is short, we spent over an hour crouched over dense clumps of pitcher plants, sundews, and arrowheads, hunting for hints of orchids that are now long out of season. By the time we finish perusing plants, it's getting late, and we need somewhere to sleep. Fortunately, we don't have to look far. Despite being a Saturday night, we luck out on the last non-electric spot in Lake Bemidji State Park Campground.
This is not a campground that inspires poetry. I don't feel moved to wake early to capture sunrise shots or document every little piece of the terrain. This review aims to be much like the campground itself, detailed and serviceable.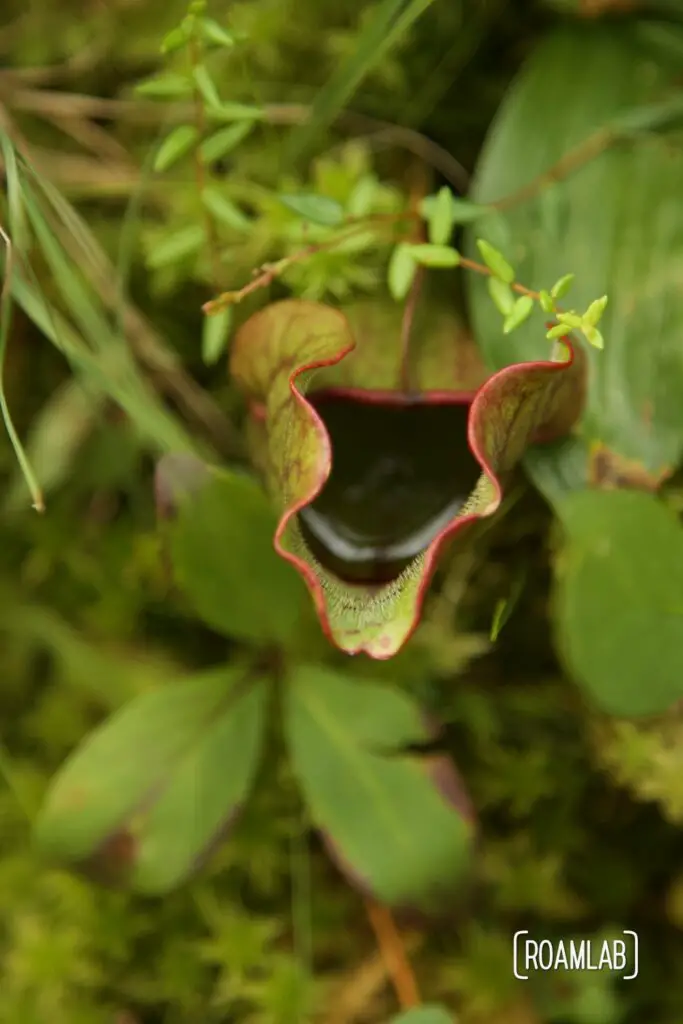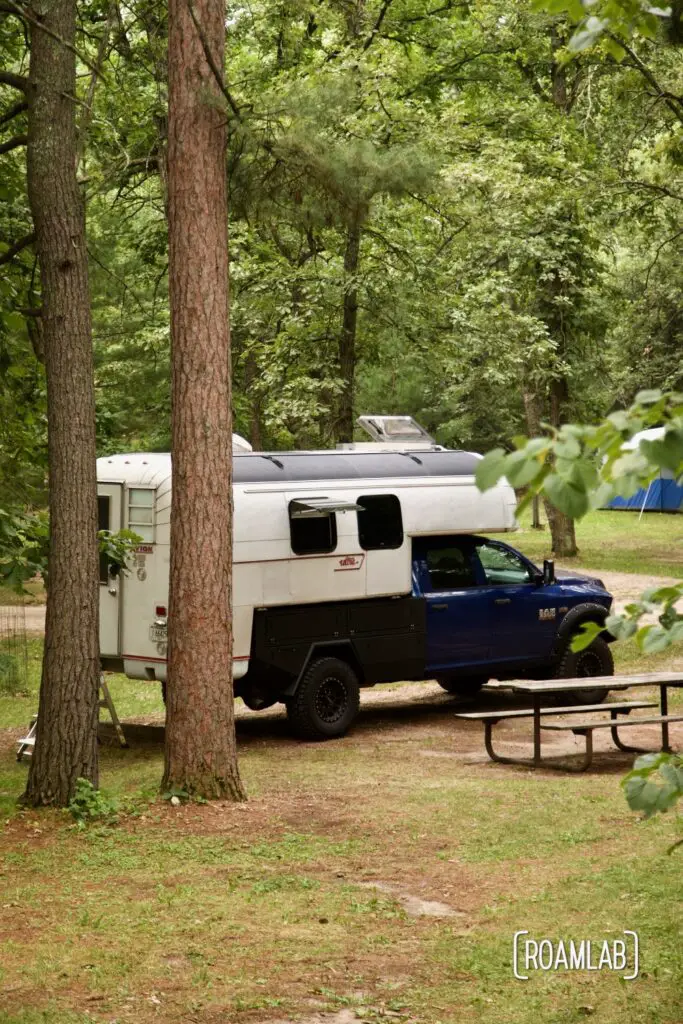 Lake Bemidji State Park
Lake Bemidji State Park is a moderately sized park on the north shore of Lake Bemidji, a short drive north from downtown Bemidji. Much of the park covers the lake shore but a portion carves out a northern section crossing Birchmont Beach Road to a network of forested trails, including the Bog Walk Trail to Big Bog Lake. The campground is in the heart of the park, an easy walk from the park office, beach, and any other amenity visitors expect of a park and more.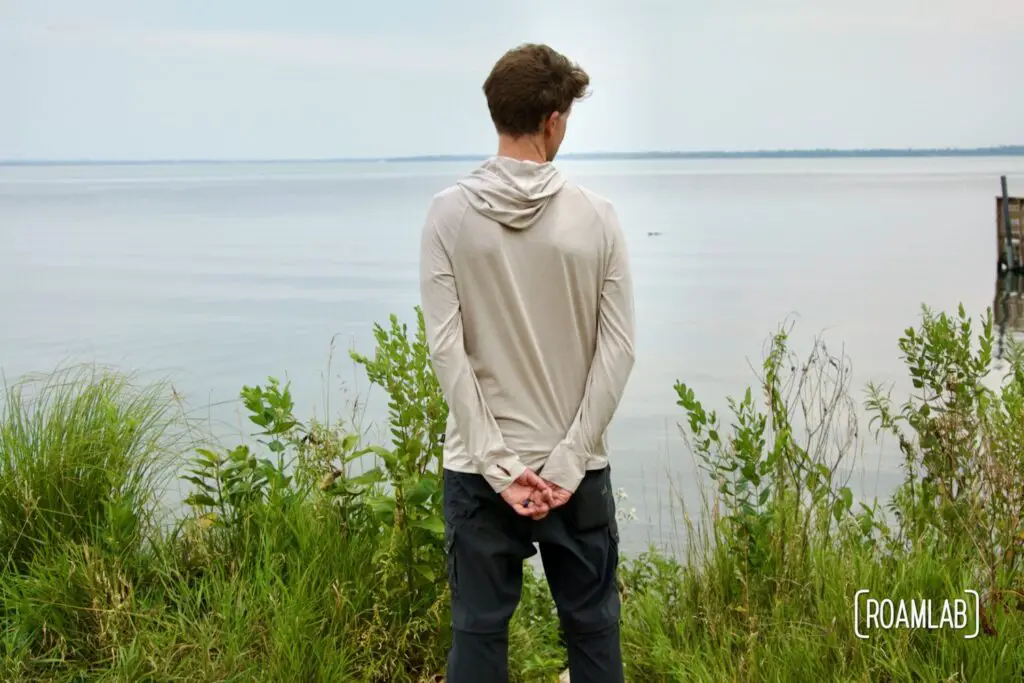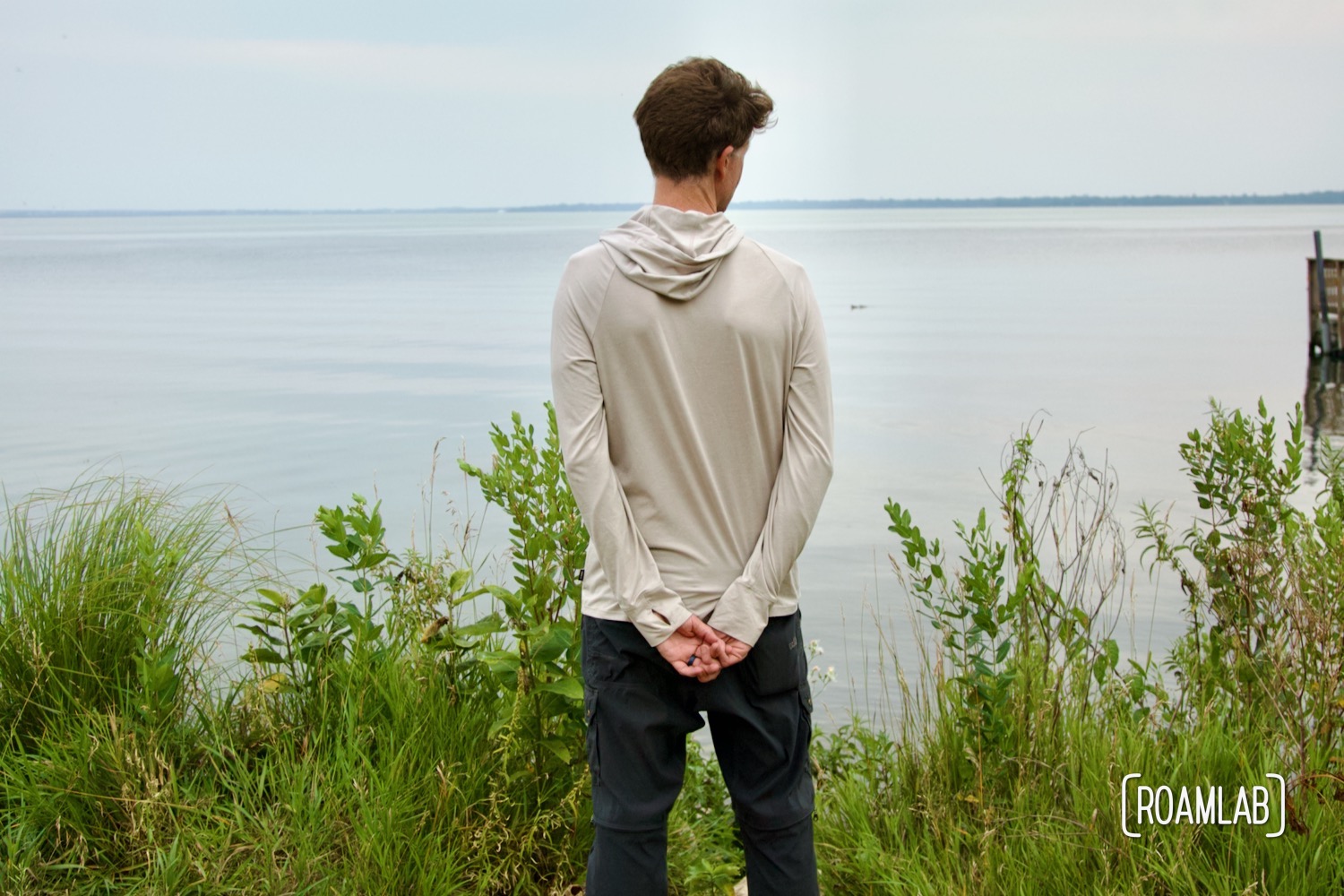 Campground Amenities
Like many campgrounds, the 96 sites at Lake Bemidji State Park Campground are split into four loops of electric and non-electric campsites. All sites include a level parking space, a fire ring, and a picnic table. While, for an additional fee, electric sites include power hookups. The entire campground is shaded under a canopy of tall pine and spruce trees. And, while the rest of the park is dense with a thriving understory, the campground is mostly cleared. So, while the campsites are reasonably sized, there is limited privacy between each, and it's not uncommon for campers to cut through other sites.
Bathrooms at the campground are fully plumbed with running water sinks, toilets, and even hot showers. Granted, being so close to the lake and its fishing dock, it's worth noting that the restrooms do not constitute a fish-cleaning shelter. It is located in the park, nearer the water.
Campers also have a few next-door neighbors in the form of four cabins off a separate loop just north of the campground. We only became aware of the existence of the cabins due to a wedding party flitting between the cabins and a nearby parking lot. Formal wear does tend to stick out at a campground.
Our Experience
We are shocked that, of all the campsites left unattended that evening, ours is available. It is relatively secluded, with easy access to the bathrooms. Even on the weekend, with a wedding party nearby, the campground grows silent as darkness falls. We sleep contentedly under a massive red pine. After a morning run, we make full use of the showers. They are plenty warm, though we have to tap a button to restart the water flow regularly.
Overall, Lake Bemidji State Park's Campground is at its best, convenient, and at its worst, lacks privacy. It is a location with extensive amenities and easy access to everything that visitors want out of Lake Bemidji. And while we can see everything our neighbors may be getting up to, at least we can enjoy the coverage we get from camping under massive trees.