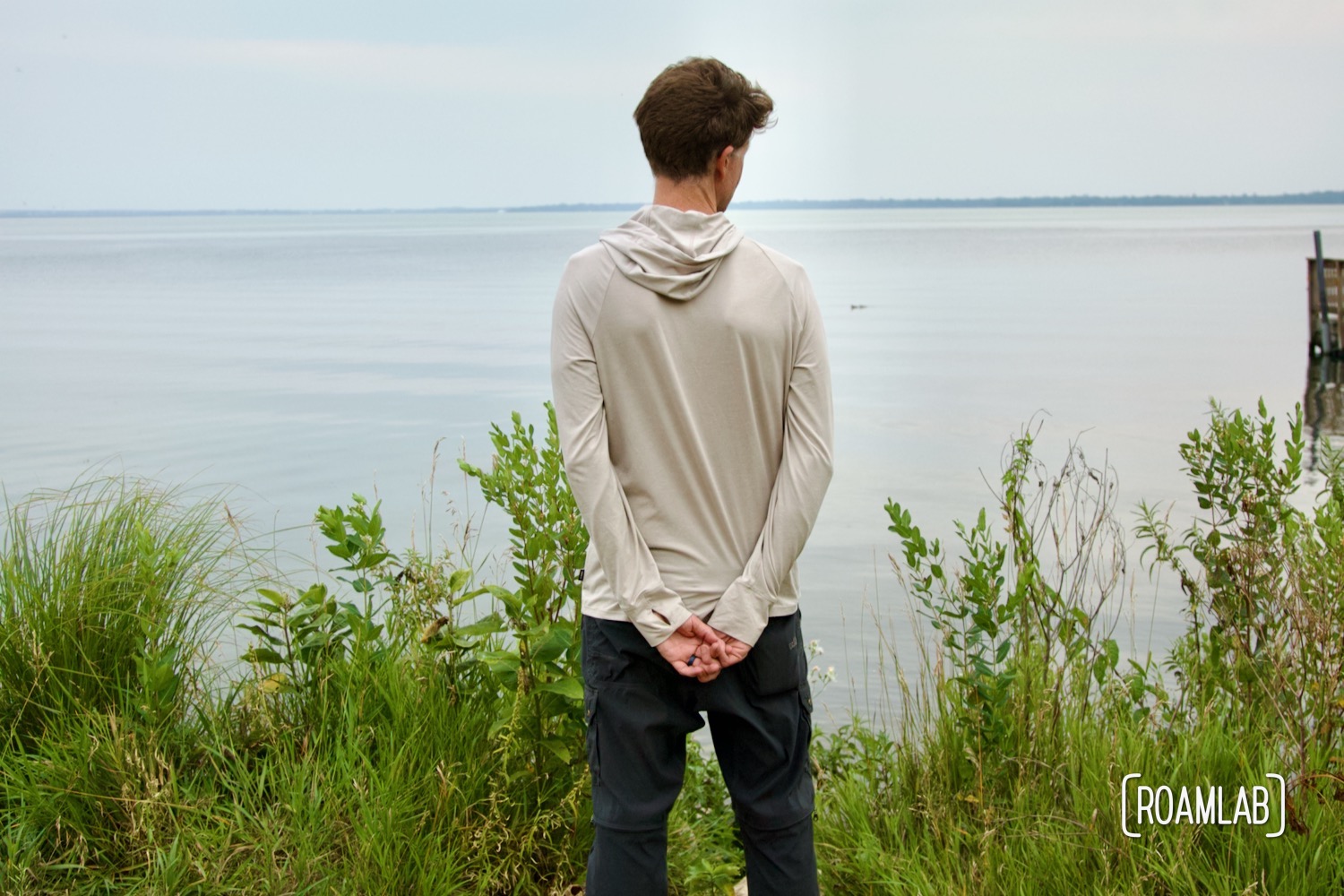 Lake Bemidji State Park
Hike, Bike, Paddle & Camp
Bemidji State Park carves out a swath of wilderness in the heart of Minnesota, where the towering pines give a standing ovation to the pristine waters of Lake Bemidji. It's a rich blend of northern hardwood forest, pine forest, and peat bog with all the conveniences of a fully appointed state park.
The Land of Paul Bunyan
While the locals will tell you tall tales about Paul Bunyan and Babe the Blue Ox, Bemidji's history is as multi-layered as the woods that envelop it. Once a sacred gathering space for the Ojibwe, this land has had its share of logging and trapping. Today, the state park serves as a vital natural reserve and recreation area.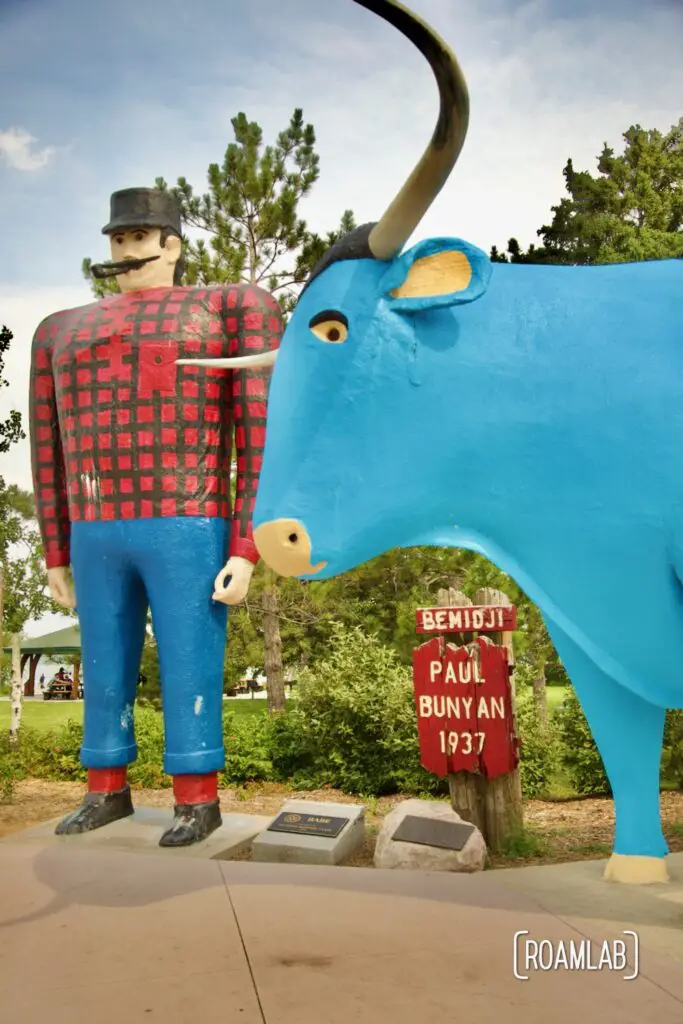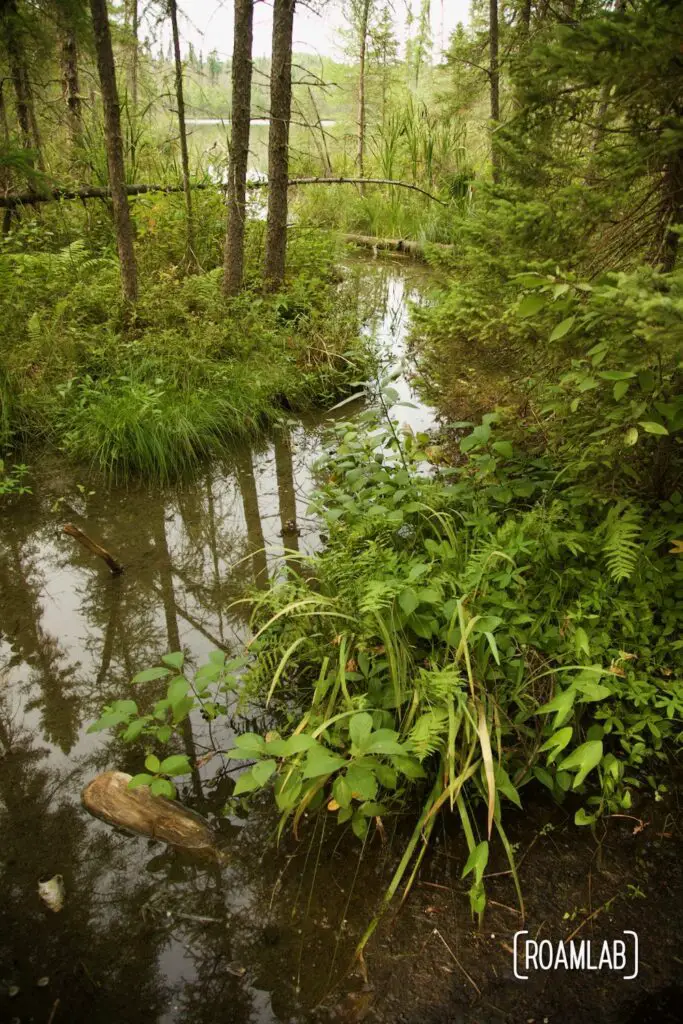 A Forested Wonderland
The park's 1,590 acres are primarily made up of upland pine forests. Among these are some standouts like the majestic Red Pines, making it an ideal place for birdwatching, hiking, and in our case, some good old trail running.
Hiking
Lake Bemidji State Park offers over 15 miles of hiking trails and terrains. Trails range from easy to moderate, paved to short mowed grass, with some bumpy spots where roots and erosion stand in for speed bumps. The Bog Walk Trail is a standout, featuring a floating boardwalk through a peat bog. But any number of trails can be linked together to create a grand loop, covering most of the park's ecosystems in one go.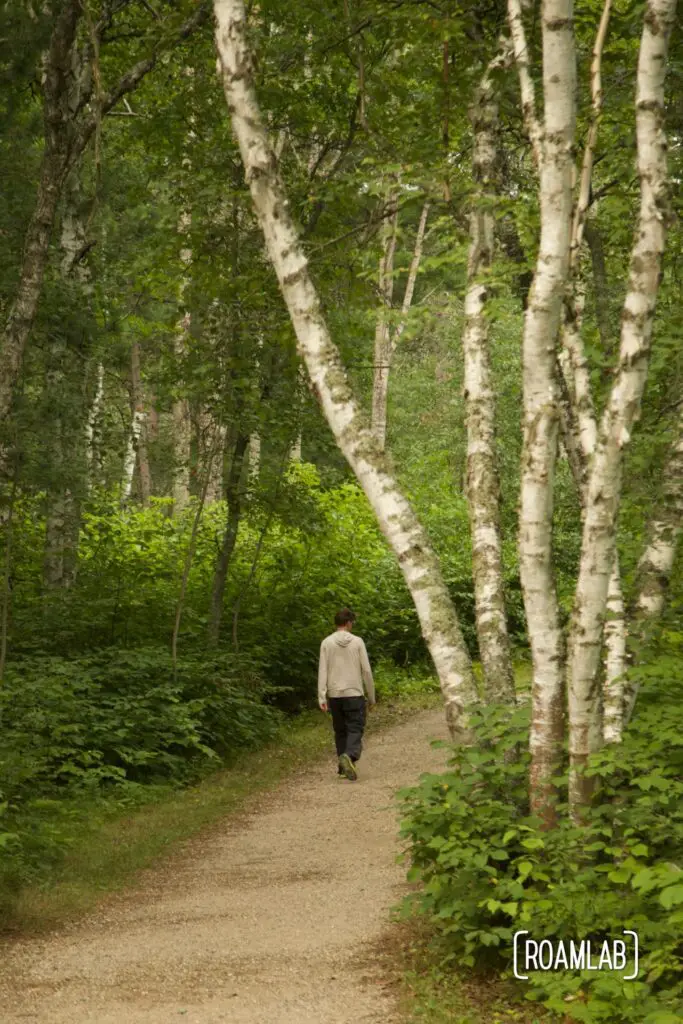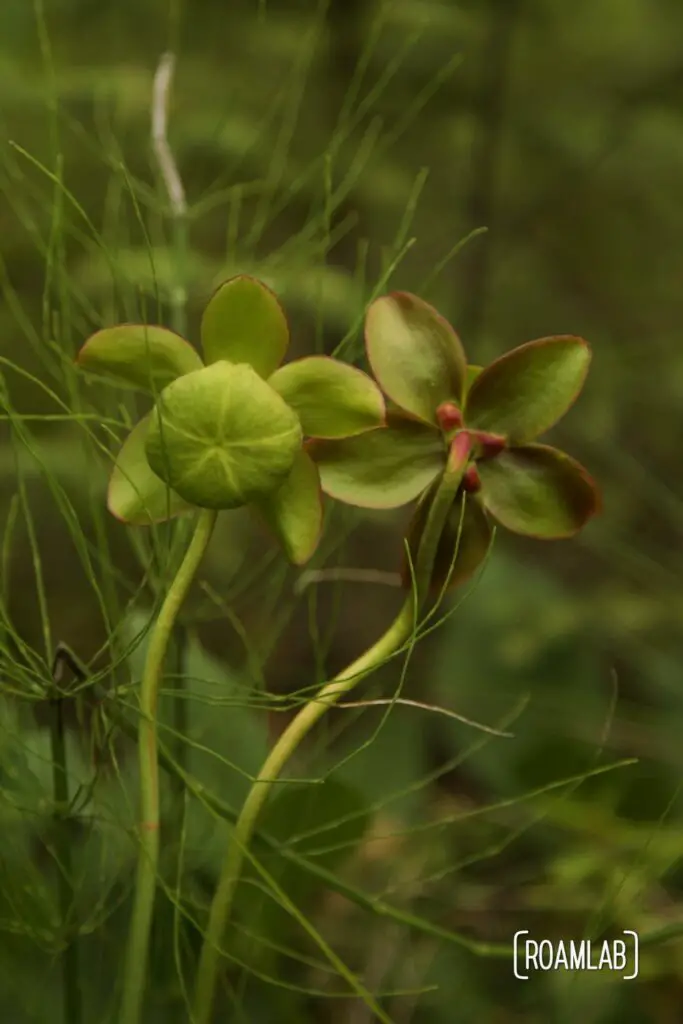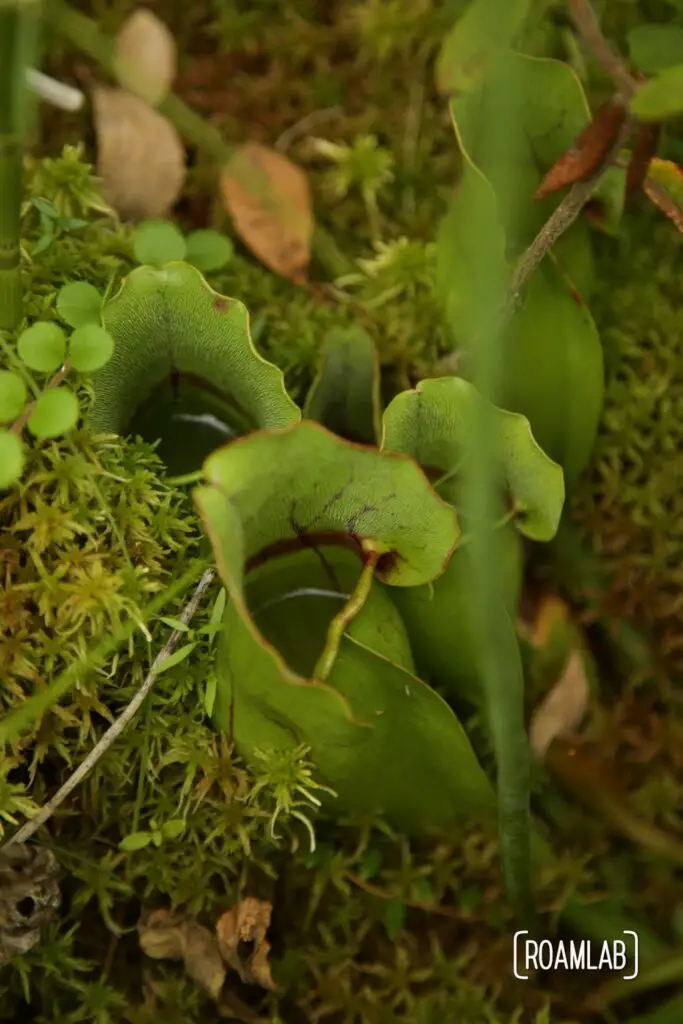 Biking
Cycling enthusiasts will find paved bike trails that connect to the Paul Bunyan State Trail, allowing for extended biking excursions. The trails offer scenic views of the lake and forest, providing a delightful experience for both casual cyclists and seasoned riders.
Camping
With over 90 campsites located in the heart of the park, there's plenty of opportunity for visitors to spend the night in the Lake Bemidji State Park Campground. Sites include a variety of electric and non-electric, with a few pull-through options. Each has a fire ring and picnic table with shared bathroom facilities boasting running water and hot showers.
Recreation on Lake Bemidji
Let's not forget Lake Bemidji. This is a body of water that doesn't just sit there looking pretty; it beckons us to literally dive in. Along with a designated swim area, the park includes fishing piers, boat launches, and scenic overlooks. Though the park encompasses only a fraction of the lake's shoreline, this expansive waterway makes room for almost any activity, from kayaking to powerboats.
Seasonal Activities
While the most pleasant weather to explore Lake Bemidji is found between spring and fall, like most Minnesota recreation, Lake Bemidji State Park doesn't limit itself to comfortable climates. The park remains a hotspot for winter recreation, providing groomed trails for cross-country skiing as well as designated routes for hikers and snowshoers. Snowmobiling is permitted on the Pinewood Trail and other designated routes. And most of the campground remains open throughout the winter.
Venturing offshore, ice fishing is popular on Lake Bemidji. Shelters and equipment are available for rent.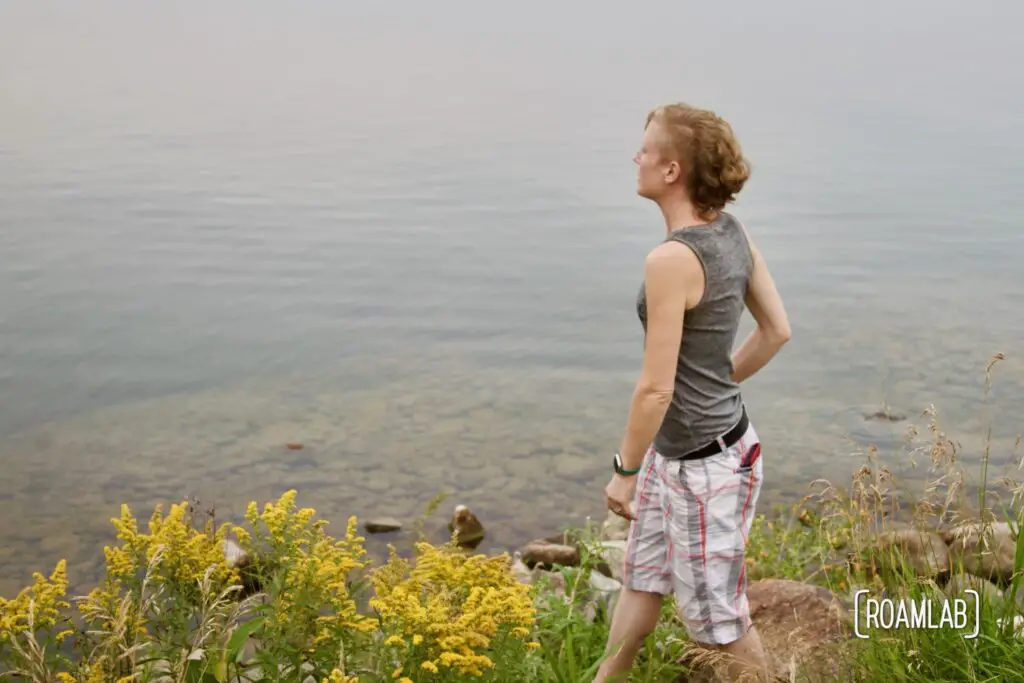 The Practical Side of Adventure
Accessibility is a strong suit here. The park is well-marked, and its proximity to the city of Bemidji means you're not exactly in the middle of nowhere despite feeling like you are. While hiking trails and Lake Bemidji offer plenty of opportunities to get away from it all, the park also includes easily accessible picnic pavilions, a playground, and a visitor's center. And of course, of particular import, there's easy access to running water.
Our Experience
Lake Bemidji State Park is a quick and easy dose of nature. It's effortless to find a quiet place for yourself by land or water. We come for the Bog Walk but stay for the quiet forest campsites and envigorating trail run the next morning. We enjoy a fair taste of what the park has to offer in five miles. Running the outer loop of trails, we transition from wide and level forest trails of mowed grass to a paved hilly lakeshore route, After a warm shower and breakfast, we are ready to move on but add Lake Bemidji to our list of stops that we certainly would revisit.