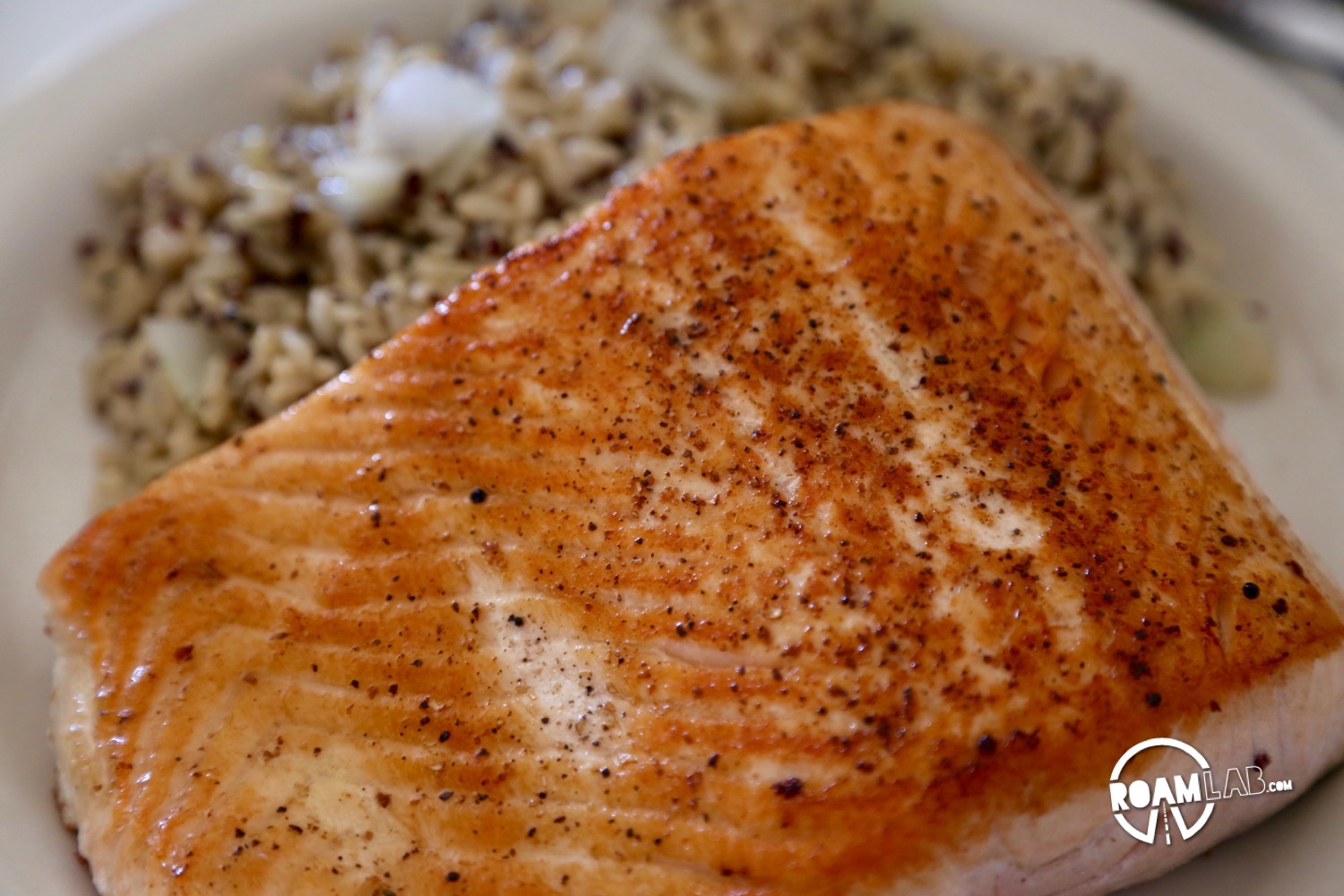 Salmon, Artichoke, & Quinoa
Campfire Cooking
We are trying something new.  We wanted to get a lot of work done so we are spending a week at an Extended Stay Hotel.
The set up is pretty much like any other hotel BUT it includes a kitchenette and is really quiet.  People who come here aren't on vacation.  This is where people stay for work, or because they have to leave their home for some reason.  Nobody is partying next door.  There are no kids screaming in the pool outside your window because there is no pool.  We do have a view of the Missouri river, so I think that's the best aquatic exchange we could have desired.
The hotel does supply basic necessities like plates, cups, silverware, pots, and pans but only by request and they have a limited amount.  So, while we got plates and silverware the first day, we had to wait for pots and pans.  Today, to celebrate our acquisition, I'm making salmon.  Yes, I really like salmon.
As I only have one