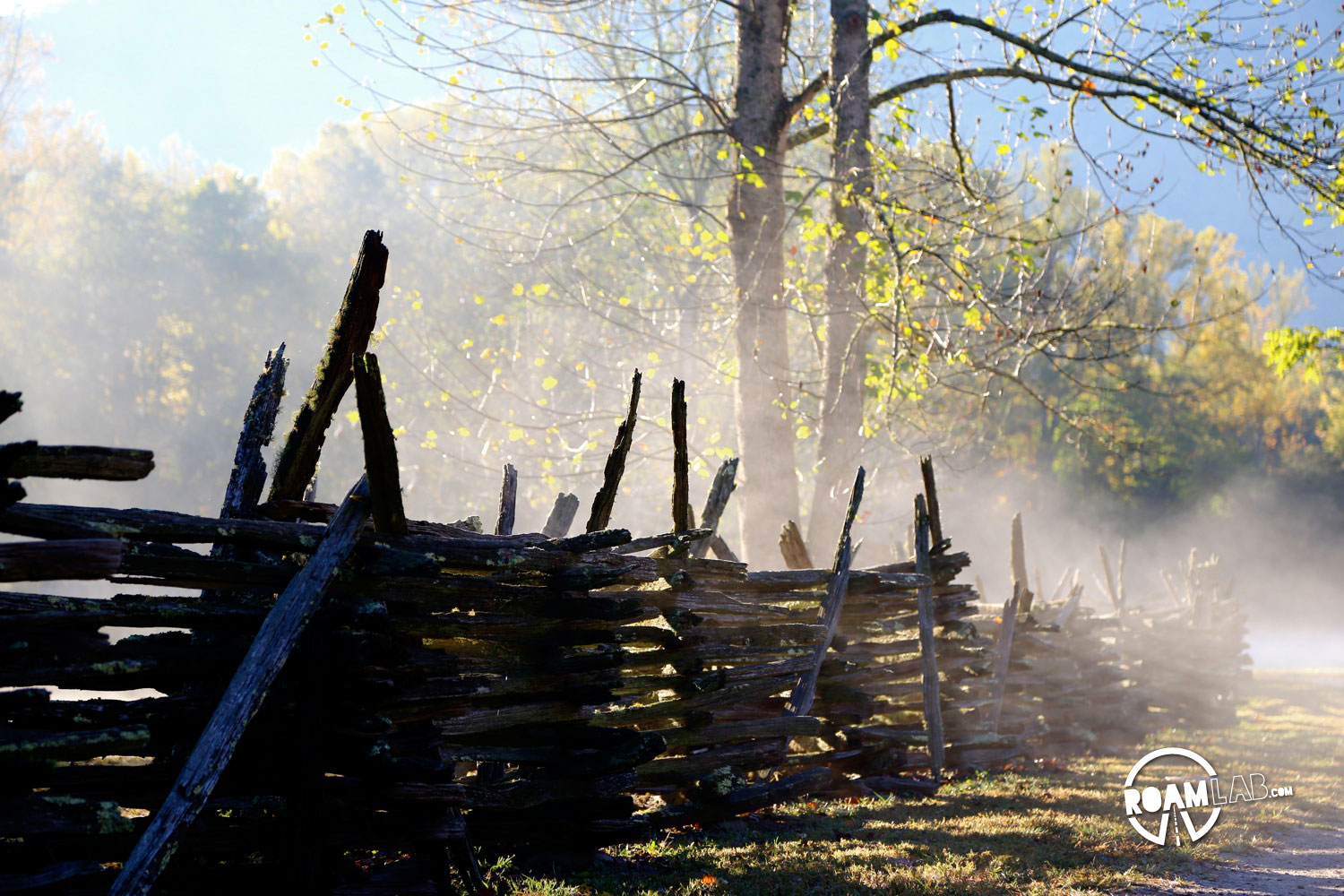 Mountain Farm Museum is the ultimate family-friendly stop in the Great Smokey Mountains. Live animals and interactive living history–such as a working blacksmith–can engage even the most distractable tyke. As a couple of adults, we delighted in the educational displays' historical and cultural context and gaped at the beautiful setting.
As the name would suggest, the Mountain Farm Museum highlights farm life in the region. The Museum is composed of several historic log structures from across the park. The house, barn, applehouse, springhouse, and smokehouse were built in the late 19th century and relocated in the 1950s. The Davis House, in particular, is a rare example of chestnut construction predating the chestnut blight in 1930s and 40s. Cultivated patches feature historic gardening and agricultural methods. Chickens, pigs, and other farm animals are raised and displayed at the farm. Along with being a fun living part of the museum, displays explaining the historic rearing and use of farm animals. Visitors can easily wander the complex on a level trail between each structure.
Visiting Mountain Farm Museum
The Mountain Farm Museum is an oasis of calm in the chaos of the Great Smokey Mountains. As America's most visited National Park, the Smoky Mountains can be plagued with gridlock. Located on the North Carolina side of the park, this living history museum doesn't experience the same traffic density as similar attractions like Cades Cove. The Museum shares a parking lot with the Oconaluftee Visitor's Center with plenty of easy parking. The museum is an excellent break after exploring popular and crowded diversions such as Clingman's Dome. Bring a picnic and take in the bucolic fields and protective mountains.