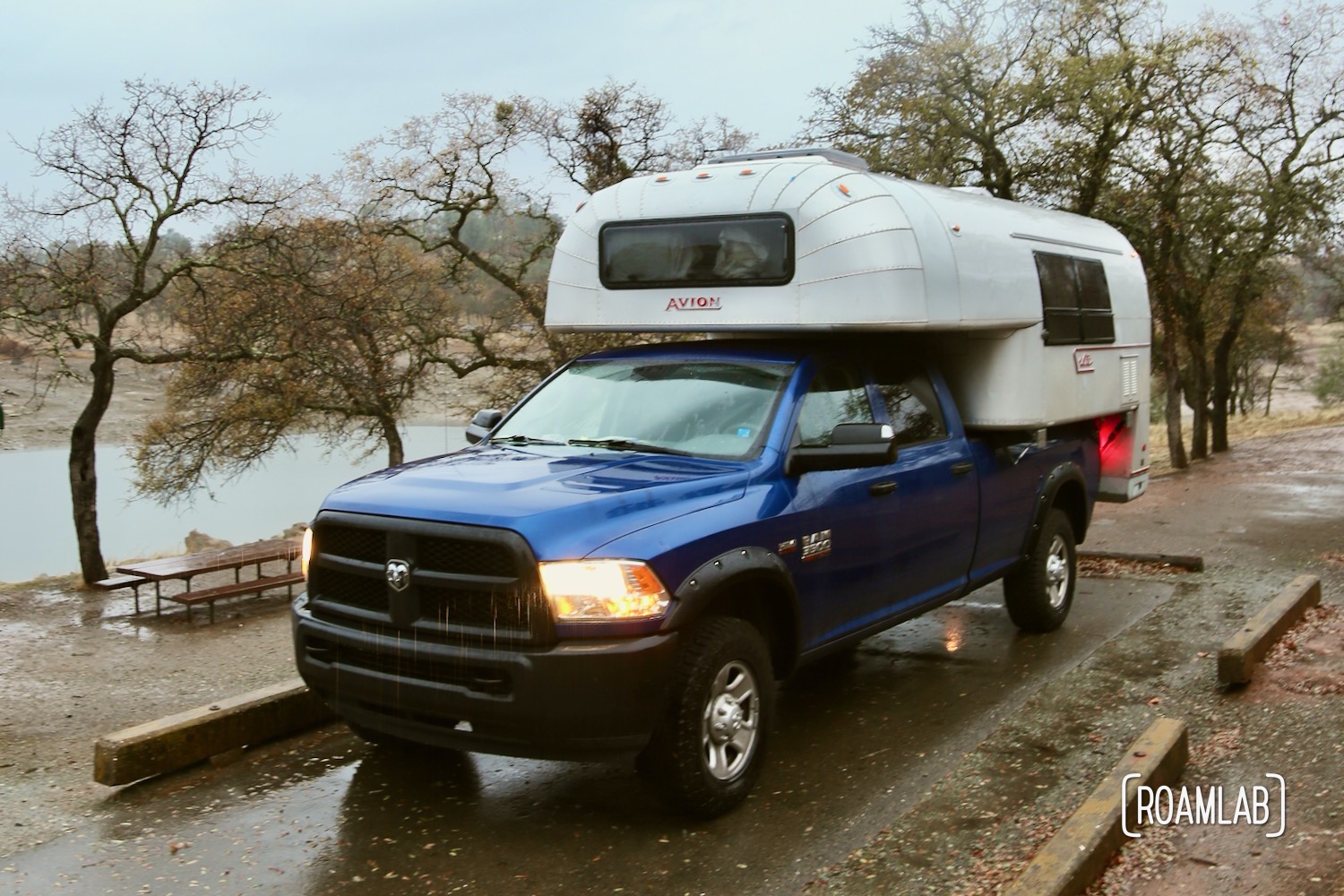 Murphys, California
Wines, Mines, and Outdoor Adventure
The California foothills are full to bursting with beautiful historic towns but Murphys takes a place of special prominence. The "Queen of the Sierra" is quintessentially Californian. It traces its origins to the California Gold Rush but retains its relevance thanks to its proximity to the outdoor draws of Calaveras Big Trees State Park and Bear Valley Ski Resort while surrounded by vineyards. Over two dozen wine tasting rooms line the main street. While the rest of the world visits Napa and Sonoma, Californians in the know visit Murphys and other neighboring appellations .
A Little Murphys History
Like many towns in the California Sierras, Murphy's traces its origins to a mining camp. "Murphys New Diggings" was established by John and Daniel Murphy, two merchants who joined the California Gold Rush. As the name implies, there was an "Murphys Old Diggings" where the Murphys first started prospecting in present day Vallecito. Second try was the charm, however, and "Murphys New Diggings" yielded incredibly rich placer mining. $20 million in gold has been extracted from the region. Despite the Murphys' flirtation with mining, they found their true fortune by returning to their former profession as merchants servicing the miners. John left Murphys in 1849 with a personal fortune of almost $2 million.
Even as mining slowed in area around Murphys, the town successfully transitioned to a trade hub and tourist resort. The merchants transition from local clientele to, supplying more remote silver mines in Nevada. Meanwhile, the natural beauty of the region drew tourists to see the giant sequoia. Being a scenic and wealth town from fairly early in its history, Murphys has hosted many notable visitors including Mark Twain, John Muir, and Ulysses S. Grant.
Visiting Murphys
Murphys remains a charming draw to visitors with mining era buildings, boutique shops, dining, and an extensive representation of the regions wineries. The town itself has been designated a California Historical Landmark. You can also get a sense of the immense wealth of the region by visiting Ironstone Vineyards which displays the worlds largest crystalline gold leaf in its shop.
If you have the option, Murphy's is the destination for certain holidays. The Irish heritage of the founders is on grand display when celebrating St. Patricks Day. Less obvious is town's affinity for another holiday. While strolling down the town boardwalk, you may notice a bone theme in Murphys. Part of this attraction can be traced to the name of the county that Murphys is part of: Calaveras. In Spanish, Calaveras means skull. The historic town pulls out all the stops when celebrating Dia de Los Muertos or Day of the Dead.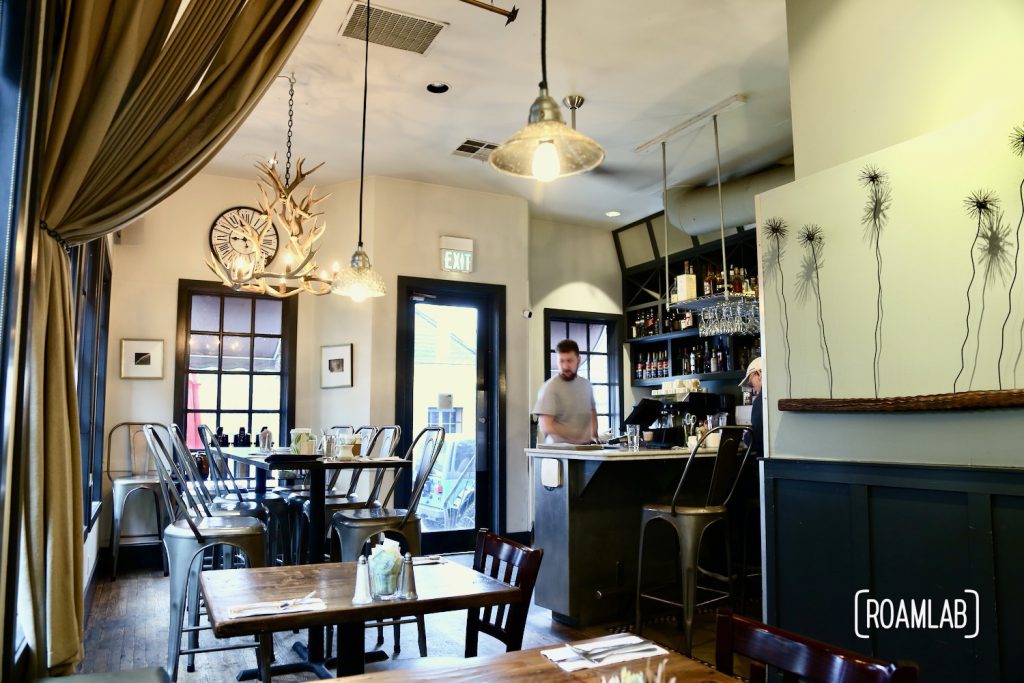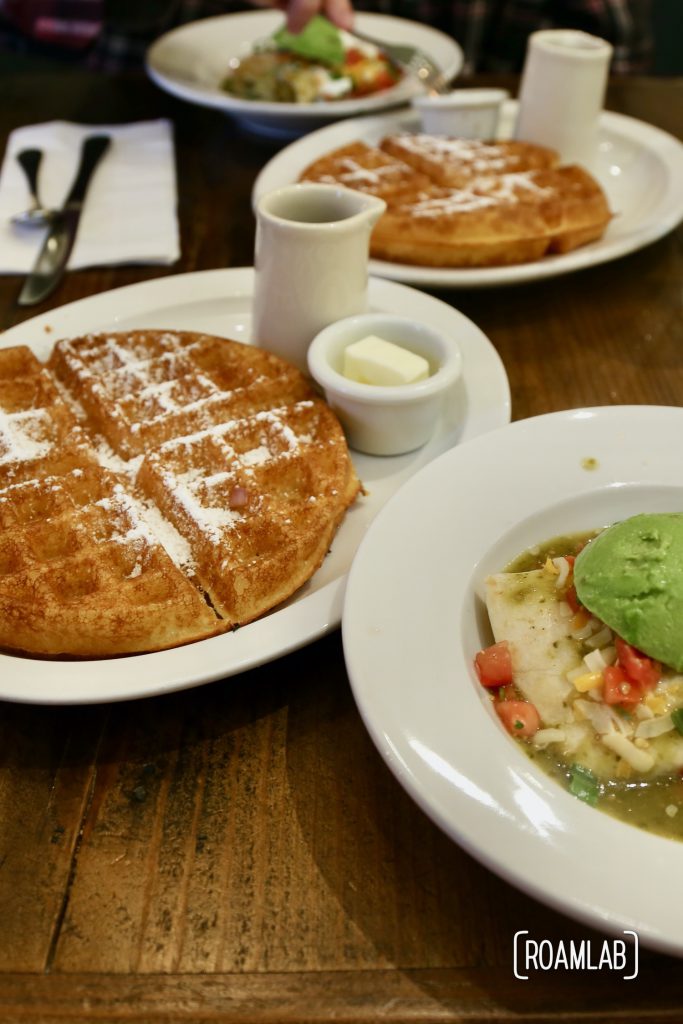 Wine Tasting in Murphys
Today, one of Murphys major draws is wine tasting. The region is full of boutique family run vineyards and most of the towns main street is overflowing with tasting rooms for local wineries. Murphys is part of the Calaveras Wine County, a region specializing in Spanish and Italian varietals such as Barbera, Tempranillo, Mourvedre, Nebbiolo, Grenache, and old vine Zinfandels
Book a night stay at the historic Murphys Hotel and spend the day walking down the main street and alternating between local tasting rooms and sampling the local dining. Prime your tastebuds for a day of flavor with breakfast at Grounds. Be sure not to miss Lavender Ridge Vineyard and Tanner Vineyards. These Rhone style wines are delicious and full of history. Both offer award winning wines. Lavender Ridge includes a cheese pairing as part of the tasting. I always leave with a bottle of viognier at the very least.⁠
It is worth noting that while Murphys is certainly the hub of wine tasting in Calaveras County, neighbors suchs as Angels Camp also deserve a visit. You can easily spend a delightful long weekend wine tasting and exploring the region.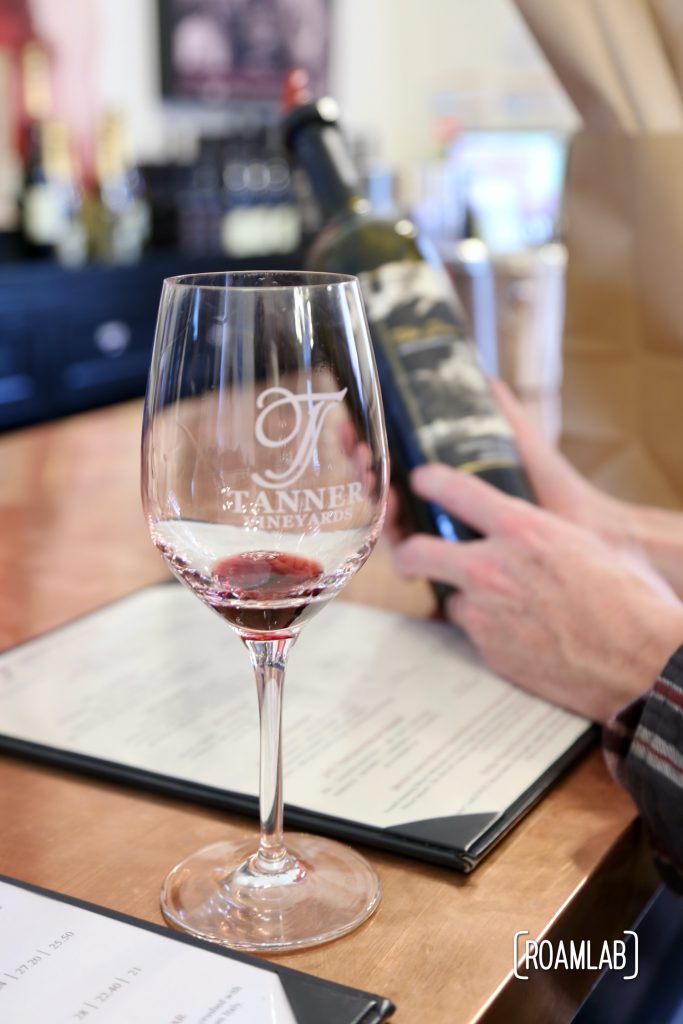 Nearby Attractions
Despite being such a small town, there is so much to see around Murphys that it is impossible to have a comprehensive list. But there are some easy highlights. Within half an hours drive but gaining 2,500 feet in elevation, Big trees State Park and Bear Valley Ski Resort. Get your fill of outdoor adventure any time of year. On the other hand, Angels Camp is so close to Murphys that it can practically be considered family. This historic mining town is similarly host to a rich past and many a winery. Finally, if you are looking to draw out your stay in the region with a road trip, make Murphys part of an adventure along Highway 49. Known as the Golden Chain Highway. This scenic route takes you through much of California's gold country and is full of similar historic small towns and breathtaking views.