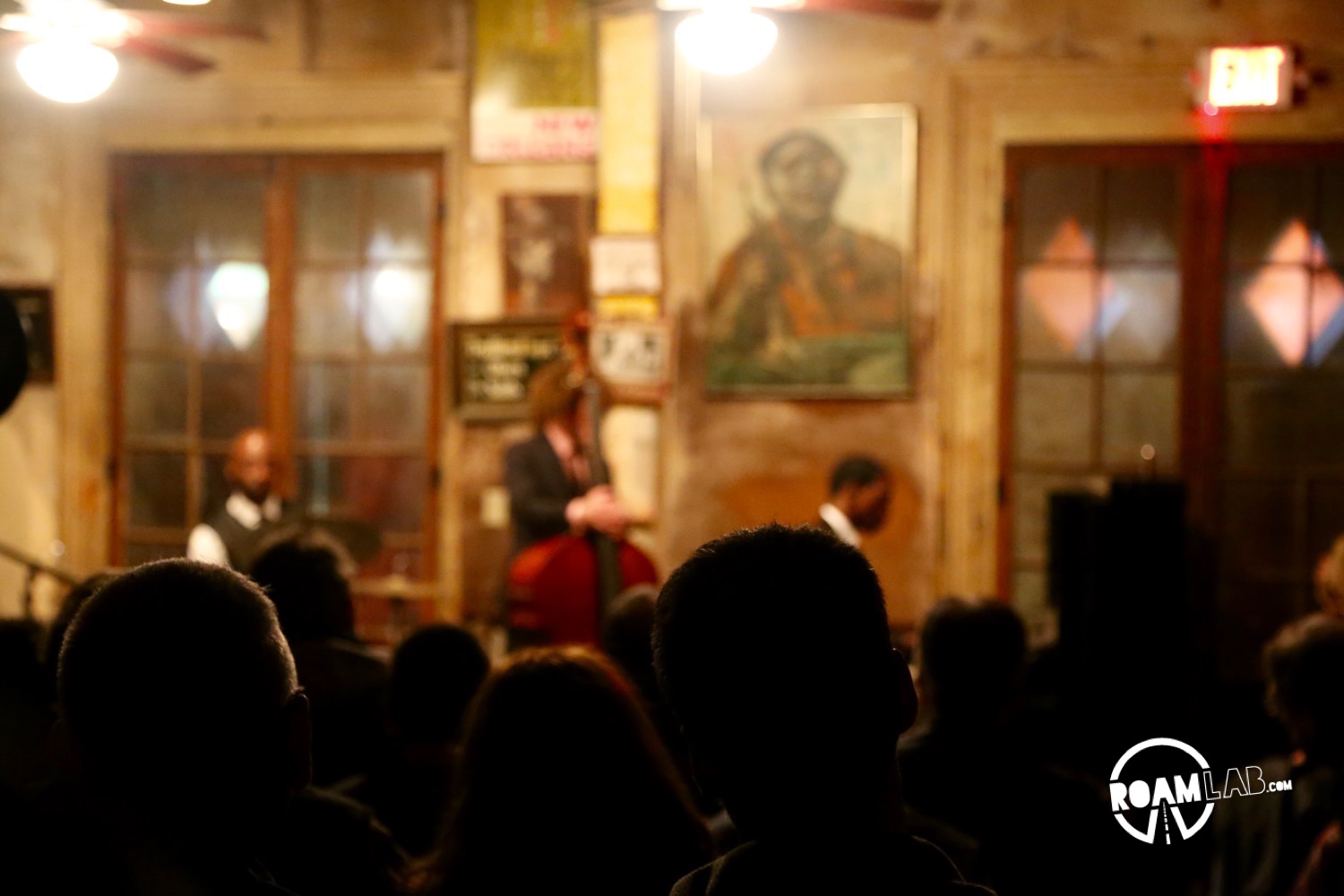 New Orleans
After days on the road, it's time for a little rest and relaxation. By that, I mean, it's time for a shower. So, tonight we are splurging on a hotel. But it's more than just a shower that we are after because this hotel is along the French Quarter of New Orleans. Tonight, we will wander down Bourbon Street, delight in delicacies, and swoon to the music of the Big Easy.
First things first: after checking into our hotel and maneuvering our massive truck into the hotel's not massive parking lot, we washed off the grime accumulated along the Natchez Trace. But aren't there showers at the campsites? you may ask. Not that I recall and, frankly, not that I was looking for. It was way too cold out for me to entertain getting my hair wet. Now, however, we are in the city and just off the gulf. While we may still carry our down coats under our arms as a precaution, the drunk I just walked by has found the idea of a heavy winter coat infinitely amusing.
We arrive at 5pm and it's already starting to get dark. Neon flickers on and the Bourbon Street already has daiquiri swilling pedestrians who started this Wednesday night early. We peer into a voodoo shop, one of the few shops still open that isn't selling alcohol at this time of night. Yet, we might as well participate in New Orleans' celebrated activities and establishments. We walk into Jean Lafitte's Old Absinthe House. Guess what we ordered.
We only have one night in New Orleans, we refuse to cut if short by over indulging in Bourbon Street's offerings too early in the night. And that's when we struck upon a brilliant activity that I'll get into a little later. Suffice it to say, it wasn't bar hopping.
By 9PM, I was getting drowsy. It's too early! There is so much more to do! We've been sleeping in the woods for days and here we are, in one of the most culturally rich cities in the world. What to do? And that's when we smelled the scent of deep fried dough. Café du Monde does one thing: beignets. You wan't a croissant? Scram! This is the home of fried squares of dough covered in powdered sugar. If you want, you can have a café au lait. I don't drink coffee as a rule, but, like pigs feet and and intestines, it's a part of the culture we are experiencing so I had some.
Now, with a sugar and caffine high, we raced around the New Orleans for the next thing to do. We wandered along streets, desperately trying to find a bathroom. Finally, I condescended to purchase a frozen daqueri in order to gain entrance to a bar's bathrooms.
For the record, shame on your, barkeep! I was vulnerable and trusted you. I asked which daiquiri flavor to get and you recommended Bananas Foster?!?! I feel betrayed. Betrayed and hurt. Betrayed, hurt, and slightly dizzy. Just because I drank that 20oz sham of a cocktail, doesn't make me any less irate or sincere. Besides, drinking like a newly pledged sorority sister is also part of the cultural experience.
We wrapped the night with jazz at Preservation Hall. No stay in the Big Easy is complete without some jazz. And we had the perfect serving of it. It was doubly apt after our trip down the Natchez Trace to hear them conclude the night with the classic "Hello ole Stand", the term used in the region to refer to an inn.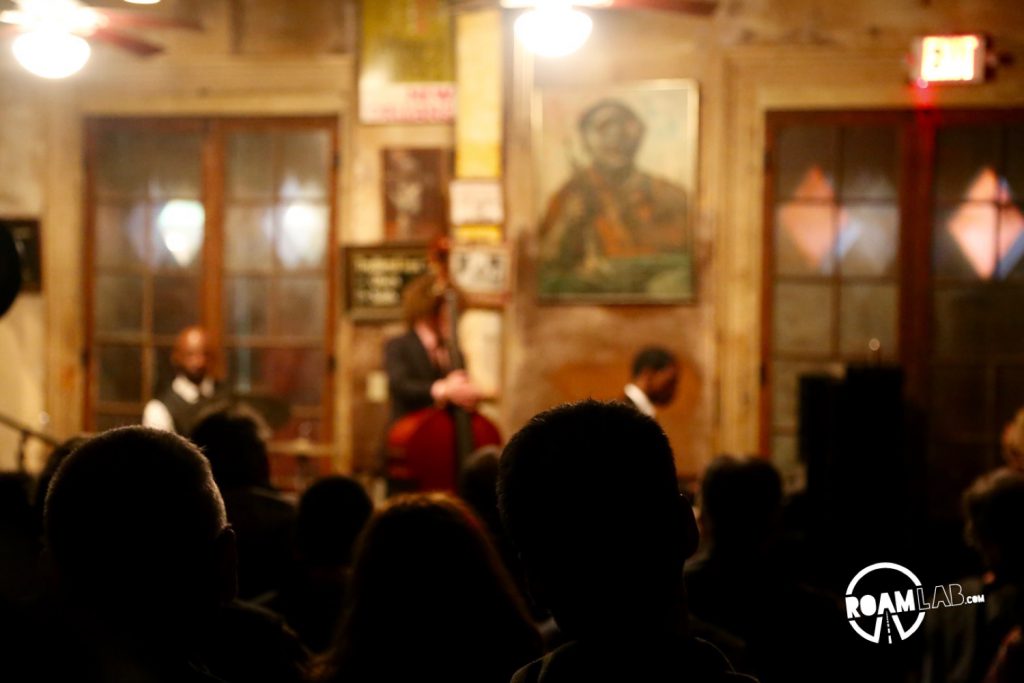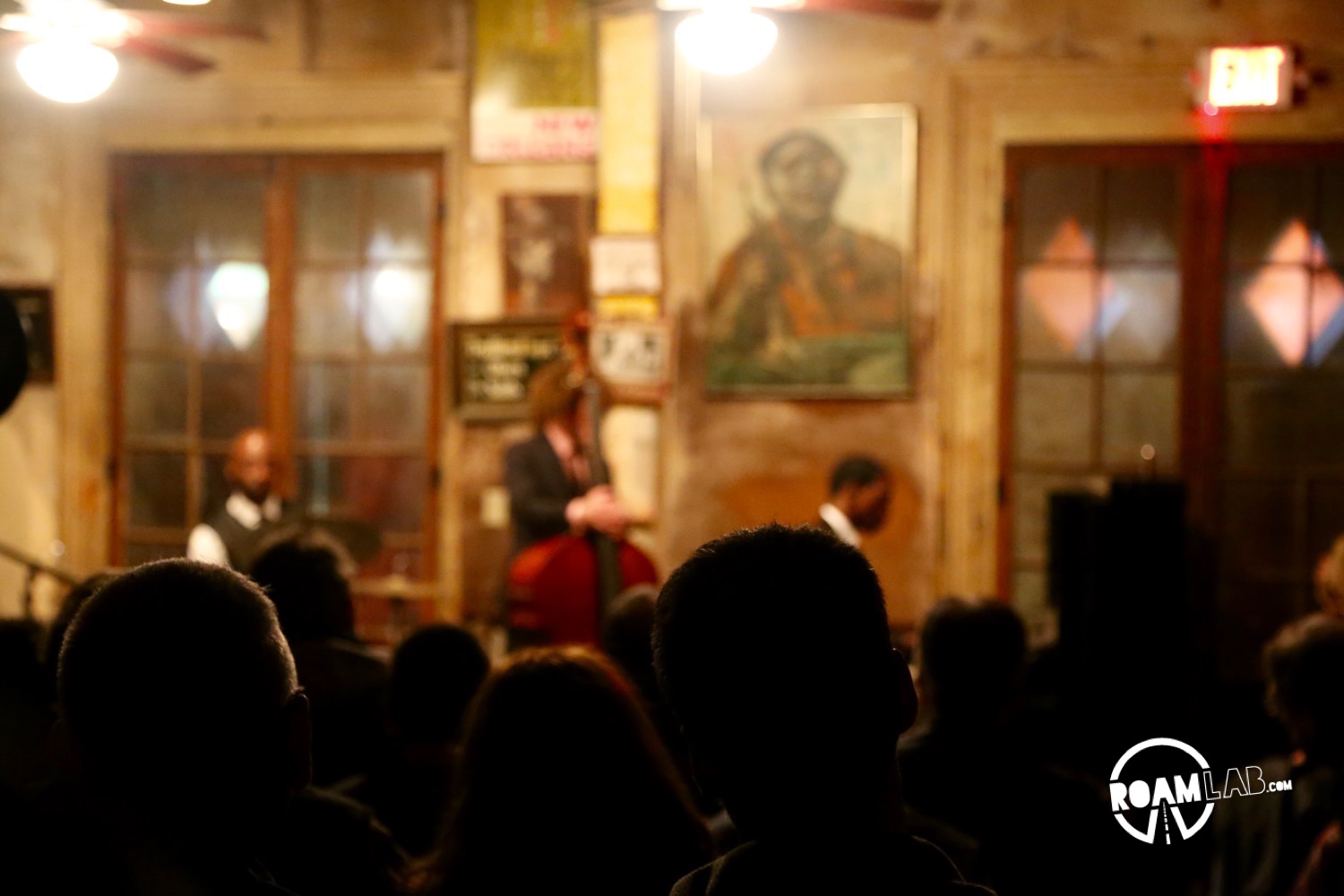 In the morning, I chugged a few glasses of water before grabbing some breakfast followed by a short daylight excursion in the French Quarter. It's thursday morning and some people in the street still haven't sobered up. Or maybe they've already started prepping for the night? New Orleans is beautiful, vibrant, and devastating.