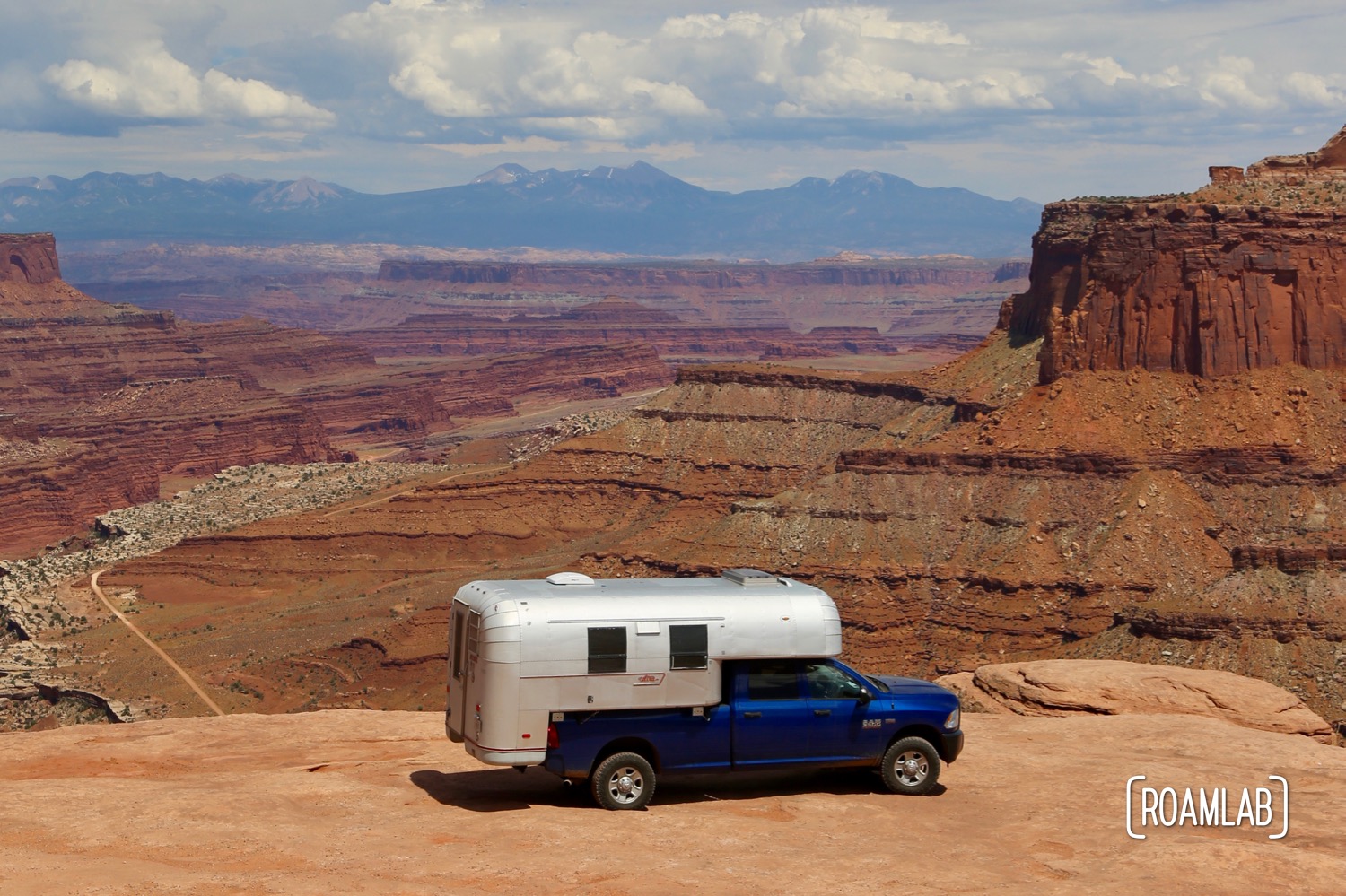 Our Road Trip Checklist
I'm sure we've all been there. It's been a busy build up before vacation. You have major responsibilities and small details to clear up at work and home before taking of for an extended trip. And so, when the day to depart arrives, it's a mad dash to fill suitcases, collect necessities, and get going. There is always something that gets forgotten. And the more there is to pack, the more there is to forget.
There are few activities that require more preparation than a road trip with a camper. Not only do you need clothes, you need equipment for everything from cooking to recreational equipment. After one too many trips with forgotten items, it's time to make a packing list..
This is our packing list. We all have different necessities when packing for the road. As extended road trippers, overlanders, and hikers, our must haves may be very different from yours but maybe we can help get you started on your own checklist.
It is also a work in progress. Did we miss something that you think is a must? Let us know in the comments!
The Checklist
Day Before departure
Download music / podcasts (You never know when you will be in a no service area with no ability to stream)
Fill a gallon bottle with water and freeze it (it will chill the cooler and provide for a water source as it melts)
Charge batteries (camera, computer, drone, drone handset, drone headset, lights, tools)
Mount camper on truck (this can take us anywhere from 45 minutes to three hours.)
Prepare and install porta potty (you don't want to wait till you need it to get the deodorant and water in the tank.)
Driving
Atlas
Inverter
Battery jumper (We, fortunately, learned this one after our batteries died just before we were about to voyage out into the middle of nowhere)
Work
Computers
Computer bags
Charging cables
Mobile hotspot
Notebook
Pencils / pens
Envelope for receipts
Camera gear
Memory cards
Slr camera
Charged batteries
Camera bag
Tripod
Drone
Drone headset
General goods
Bug spray
Sunscreen
Bandaids
Neosporin
First aid kit
Backup battery packs
Multitools
Hammocks
Chairs
Table
Inflatable kayaks
Water bottles
Hiking backpack
Tent
Sleeping bags
Lantern / Flashlights / Headlamps
Living
Two towels
Hiking boots
Sandals
Heavy coat
Light coat
Seasonal clothing
Pillows
Bedding
Extra blankets
Porta potti
RV toilet paper
Wet wipes
Disinfectant hand sanitizer
Lantern (we use our hardware lamps)
Hygiene
Tooth brush
Tooth paste
Shampoo
Conditioner
Soap
Deodorant
Brush
Hair ties
Lotion
Kitchen gear
Dutch oven
Iron skillet
Metal spatula
Four sets of plates, bowls, forks, knives, spoons, cups
Butcher knife
Pairing knife
Two wine glasses (ours are stainless steel but there are plastic ones that also fit the bill)
Paper towels
Propane stove
Propane
Meal replacement shakes, bars, and freeze dried meals for backup
Canned baked beans
Quick cook rice / quinoa
Nuts
Soda, beer, wine
Olive oil
Canola oil
Salt
Pepper
Rosemary
Thyme
Garlic
Plastic bags
Tin foil
Roasting forks
Cooking grill
Kabob sticks
Cooler with gallon of frozen ice (from the earlier section)
Three gallons of water
Scissors
*we have gone through many three gallon jugs with built in taps bought at supermarkets. Don't do it. Each has broke in the course of our road trip. Instead, we stick to the "screw top rule." Anything holding a liquid or paste should have a screw top. In the course of a road trip, it's almost inevitable that, at some point, by pressure from elevation or weight of something on it, a container will pop open unless screwed shut. Water, toothpaste, sunscreen, juice? Screw it!