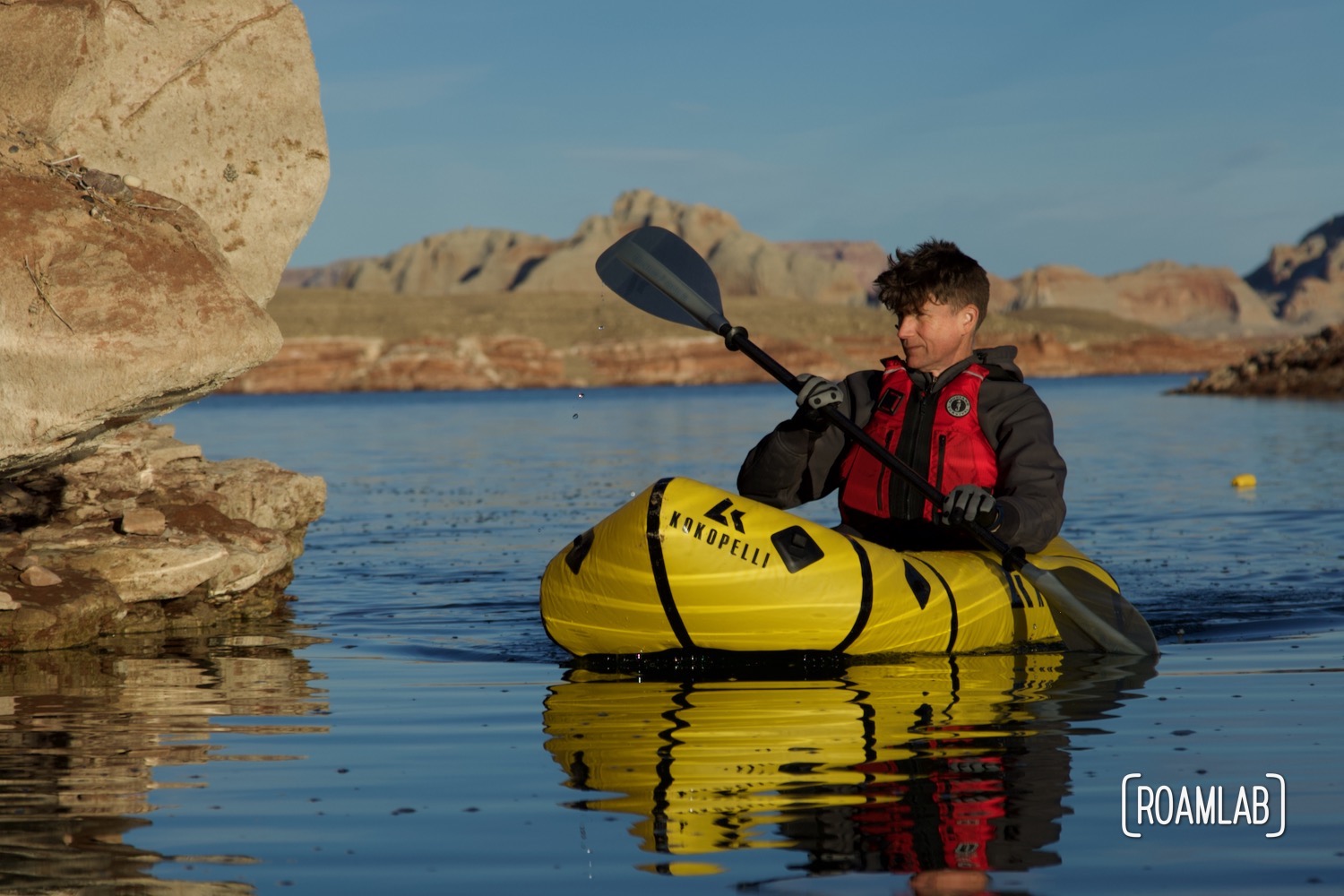 Lake Powell is a mecca for water sports. Not only is it a winding body of water with hundreds of inlets to explore but it is set apart by the red sandstone rock formations typical of this region along the Arizona-Utah border. After all, Lake Powell is a dammed portion of the Colorado River, just upriver of the Grand Canyon. And while this stretch of the Colorado River may not have quite as dramatic cliffs as downstream, the rocky terrain and rare paved access points do limit the number of safe put-in points available to boaters, paddlers, and other water sports enthusiasts. Of those few put-in points available, however, one of which we are particular fans is at Lone Rock Beach.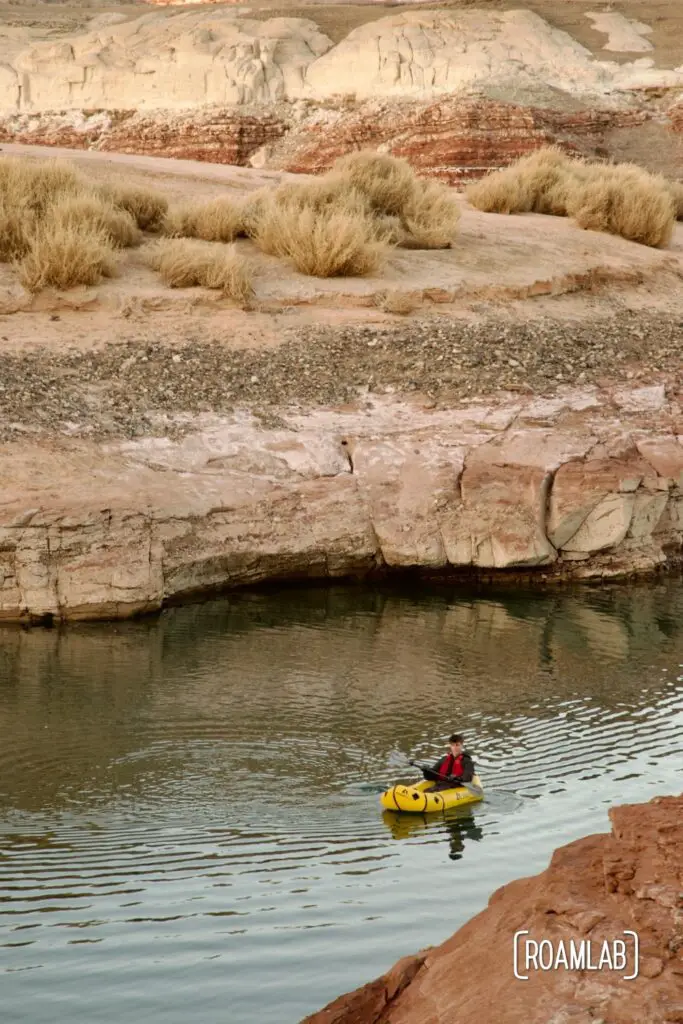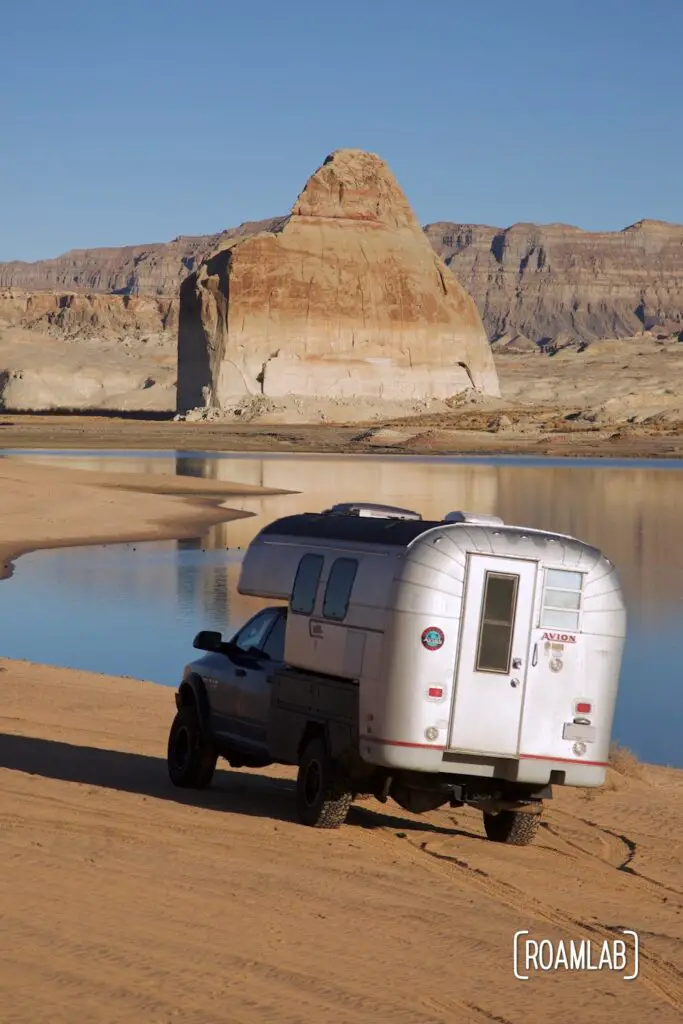 Lone Rock Beach
Lone Rock Beach is best known as one of the few primitive camping areas accessible by most vehicles. If your rig is capable of driving on sand, your options are wide open. If your rig is not capable of driving on the sand…well, you'll find out when attempting to tow a trailer uphill from the shore. We've seen a surprisingly diverse collection of vehicles spread out along the shore. And more cautious drivers can camp in a level, gravel lot overlooking the beach. (You can learn more about camping here in our writeup about Lone Rock Campground)
Of course, once we are set up along the beach, the mind inevitably wanders to the water's edge and all the potential fun to be had. The water around the beach is a No Wake Zone, friendly to swimmers, paddlers, fishers, and other water enthusiasts. It's a great point to metaphorically and literally get your feet wet. The water is relatively calm. (depending on the wind) and most of the shoreline is a sandy beach.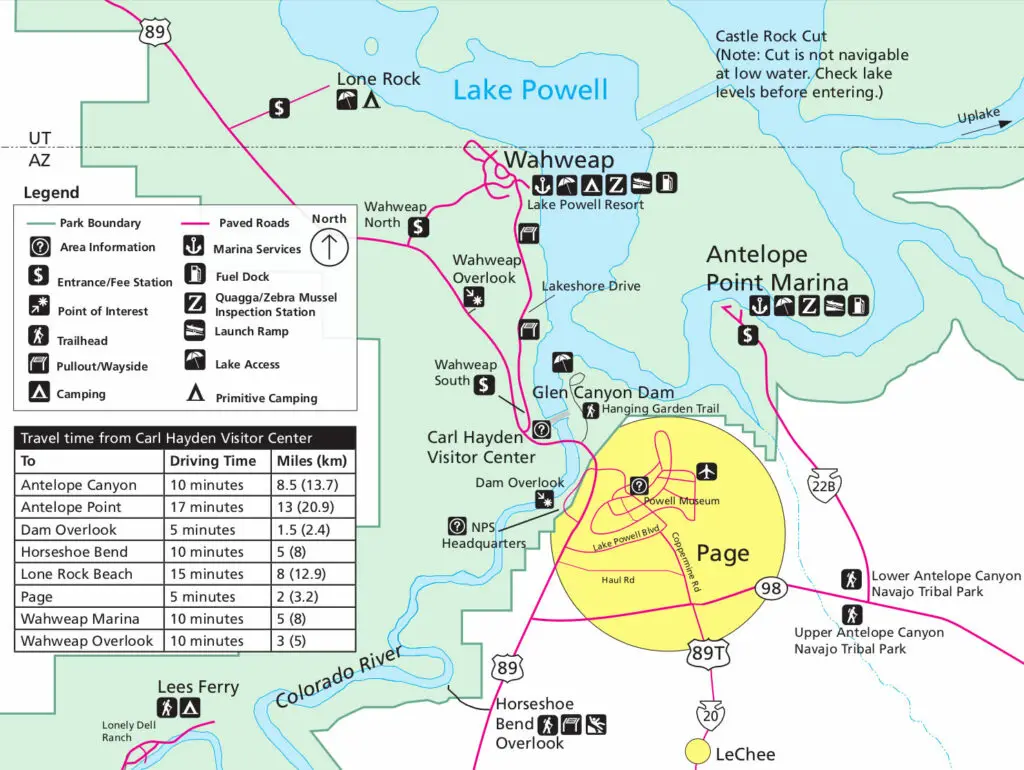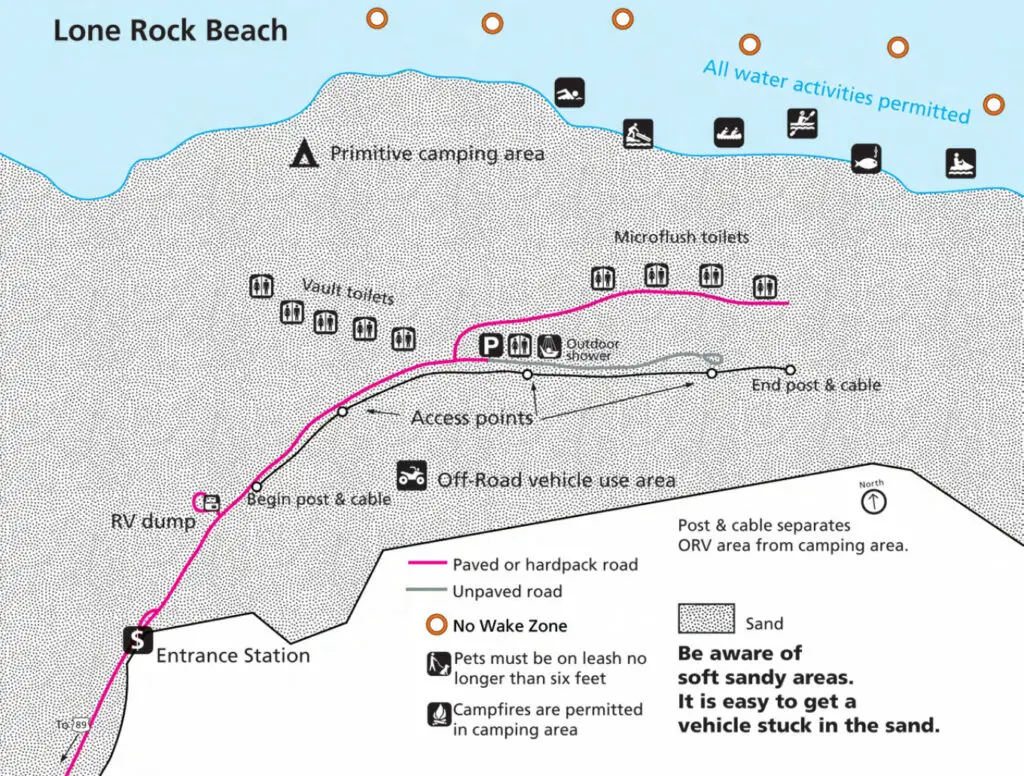 Paddling Destinations
What makes Lone Rock Beach great for paddling is its ease of launching and the No Wake Zone that surrounds it. Granted, when we visit Lone Rock Beach midweek in the dead of winter, the beach is nearly empty and we don't see a single boat on the water. Everywhere might as well be a wakeless zone. But that is midweek in winter.
This lake comes alive on weekends during the high season when the shoreline can be covered by vehicles on the beach and motorboats anchored in the shallows. At such times, the No Wake Zone can be a refuge. But beyond it, there are a few points of interest to draw you further from shore.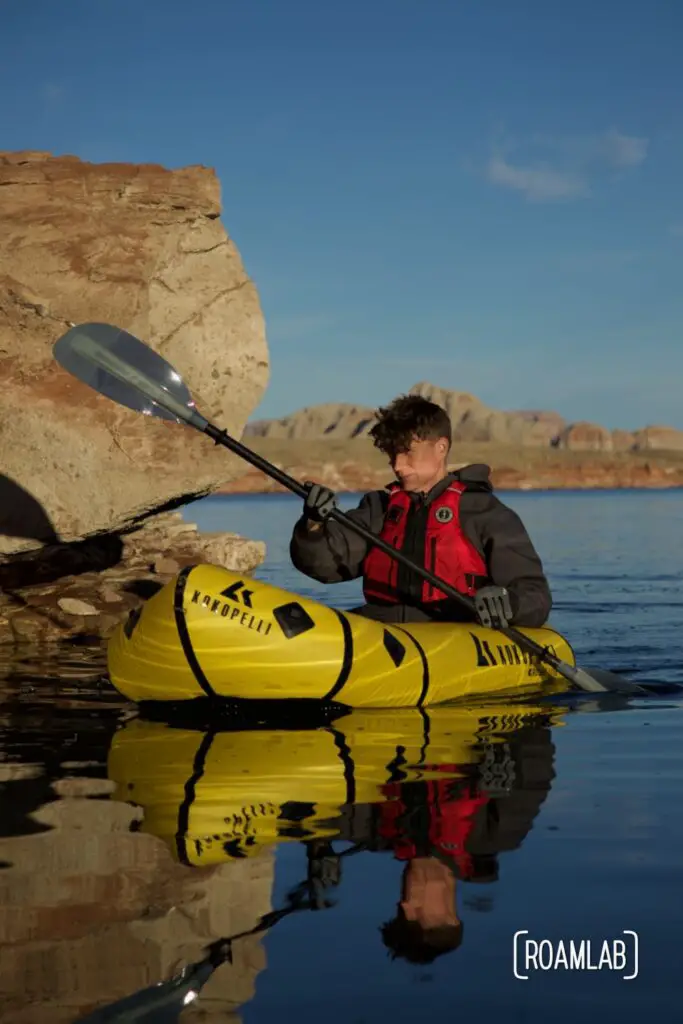 Lone Rock
The main attraction for paddlers to explore would normally be the namesake of the beach: Lone Rock. This monolith dominates the skyline and is a logical destination…when the lake level is up. When we first explored Lake Powell in 2019, Lone Rock was an island rising above the lake. This winter in 2023, we could walk to Lone Rock without getting our feet wet. We dream of a day when the lake is high enough to flood the land around Lone Rock. But, until then Lone Rock Beach is not so much a place to explore by water as a short water crossing followed by a hike.
Glen Canyon Dam
Beyond Lone Rock, another potential point of interest is Glen Canyon Dam. That said, it's over 7 miles from Lone Rock Beach (one way) and more easily reached from the Wahweap Marina or, frankly, by car. It's an option, but not a significant draw.
For those looking for a long, rewarding paddle, we would recommend other launch points such as Antelope Point, a half-hour drive southeast to paddle Antelope Canyon.
Our Experience
Overall, Lone Rock is a handy starting place for a leisurely and generally aimless paddle. Since we are already camping on the beach, it's a natural means for us to test out our gear on Lake Powell before taking other, more challenging routes. We spend a couple of hours paddling between the shorelines before returning to our campsite to watch the sunset and have dinner.
Tomorrow, it's time to explore Antelope Canyon…