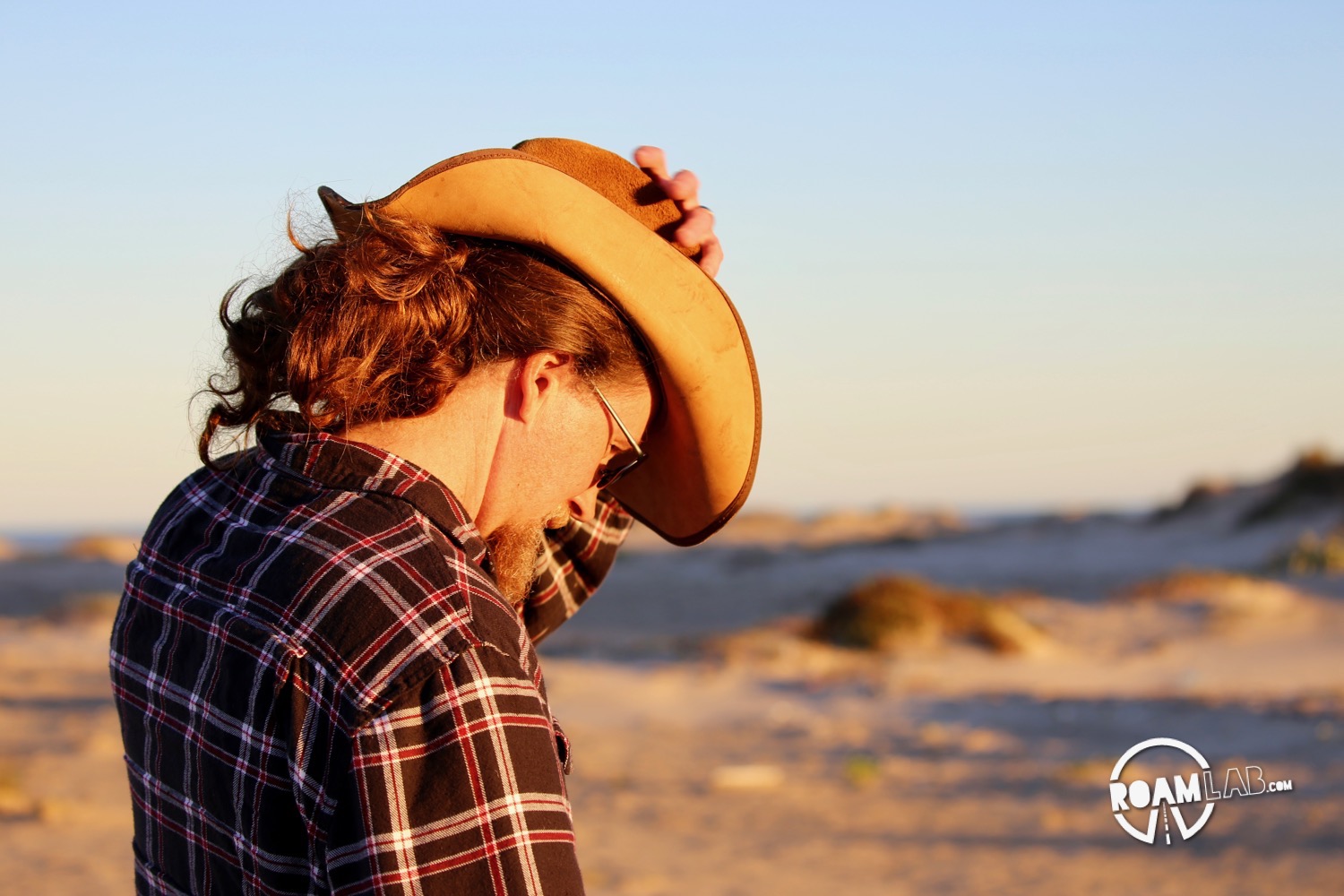 Thousands of miles from Death Valley yet only a couple weeks later, we wander a new collection of dunes. Very little of South Padre island is developed. The rest is rolling sand dunes for the crabs and clams and birds.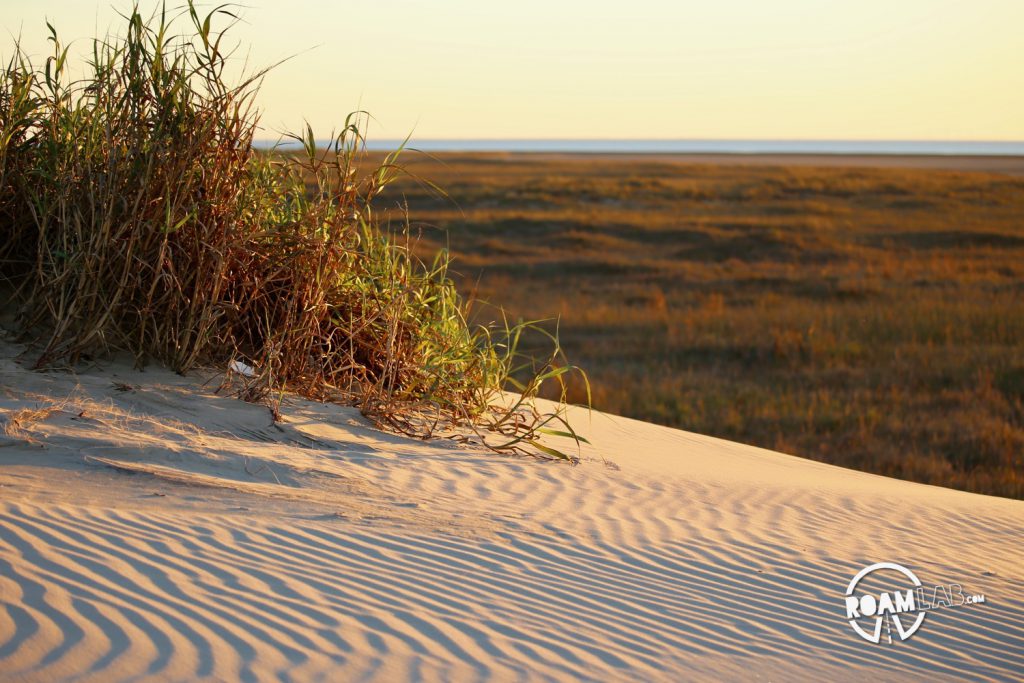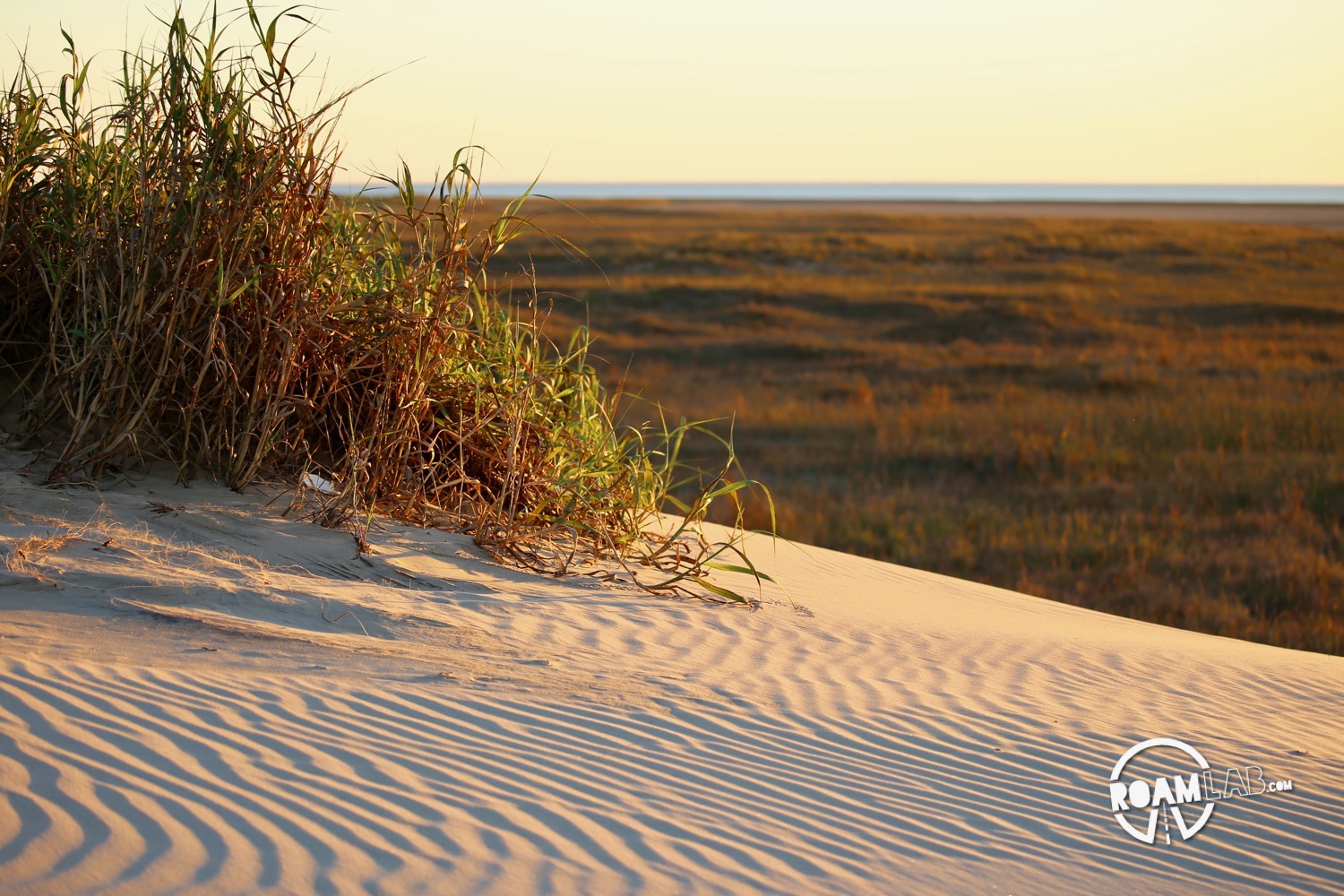 The road ends abruptly—with a striped bar blocking the pavement's conclusion. Yet, even before that point, the dunes have begun encroaching on the pavement. We experience the occasional bump as we roll over another spit of sand that has slumped into the road.
We hike up one slope and down the other, through barely disturbed marbled sand patterns. The sand along the beach reserves a impressions of tire tracks from the many trucks and SUVs that pay a small fee for a day pass to drive along the beach. It would be the only way to see much of the island. We can only go so far on foot.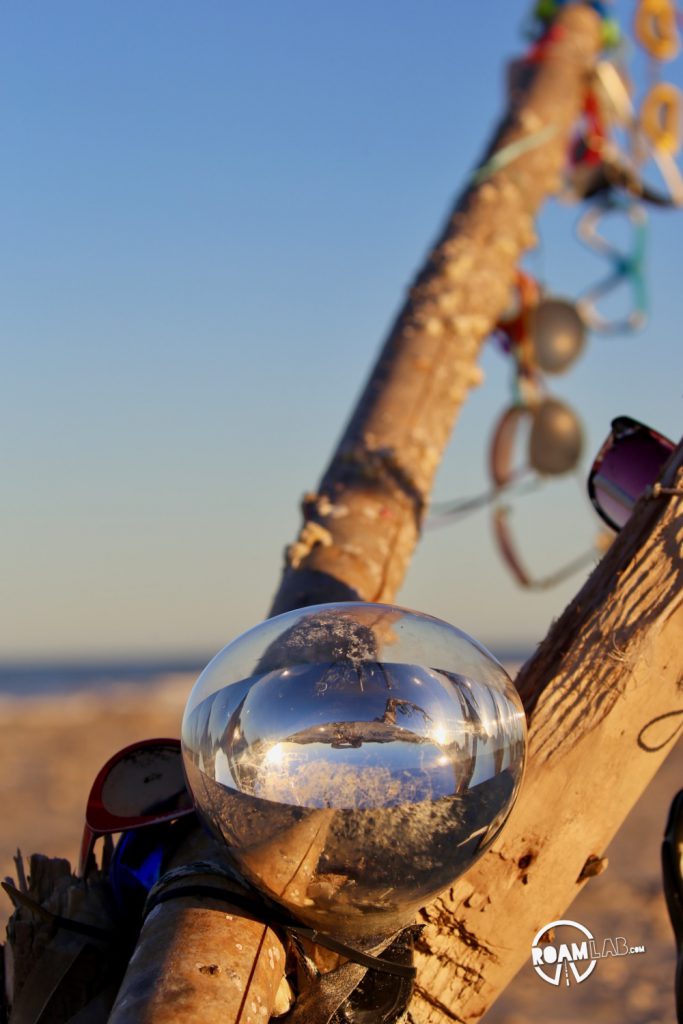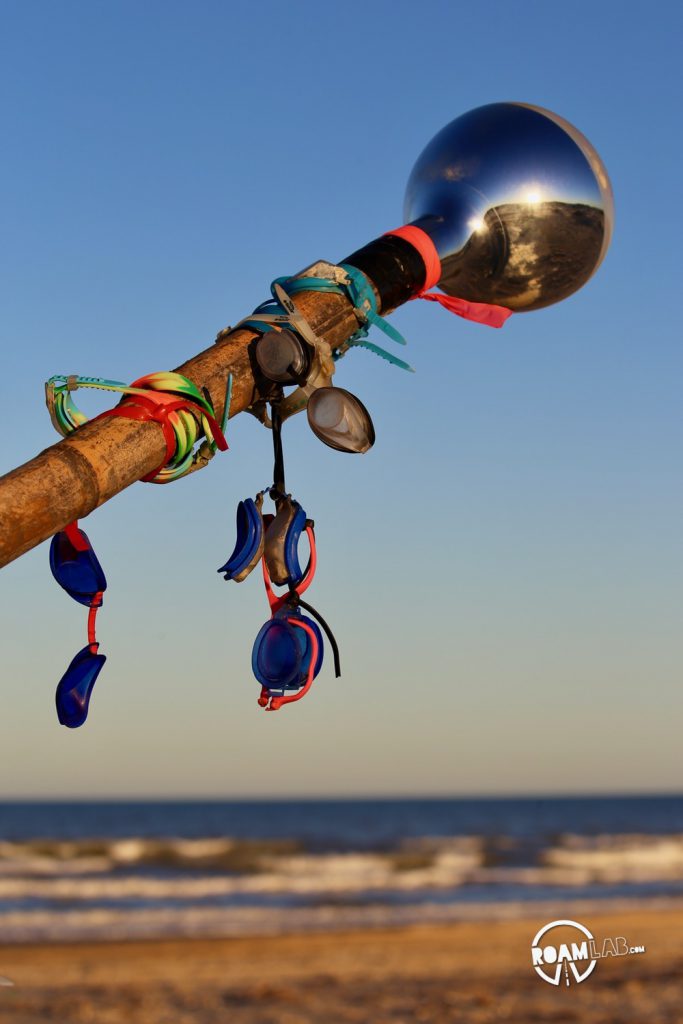 A Small Surprise
I look down at a small hole in the ground with odd trails leading too it. It's not paw prints. I can't place what would leave such a pattern. We moved on until we saw it: a little sand crab.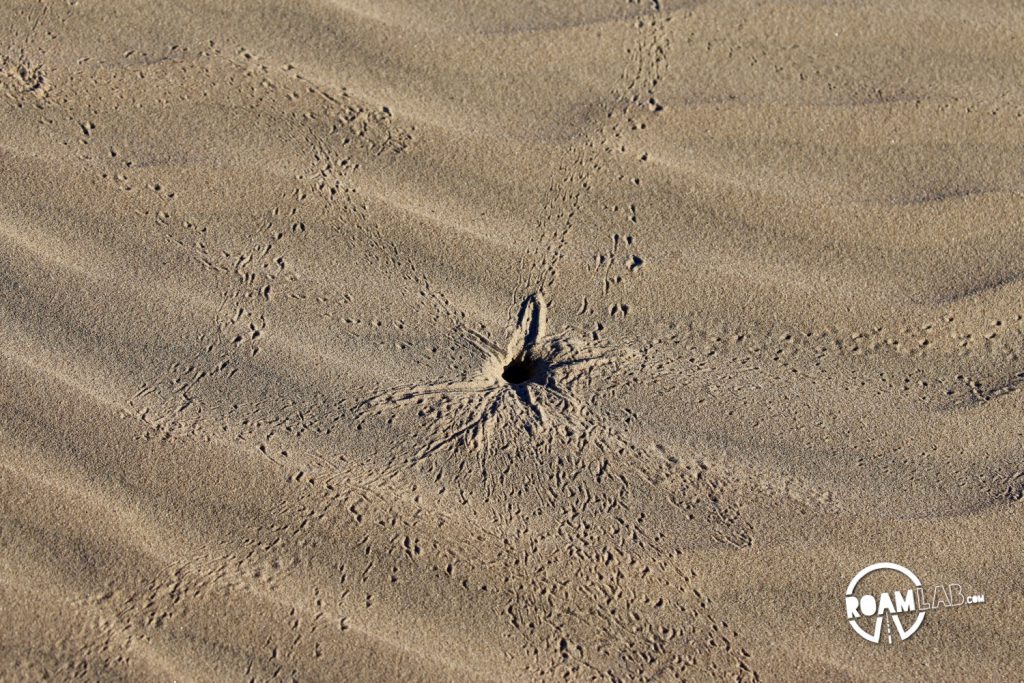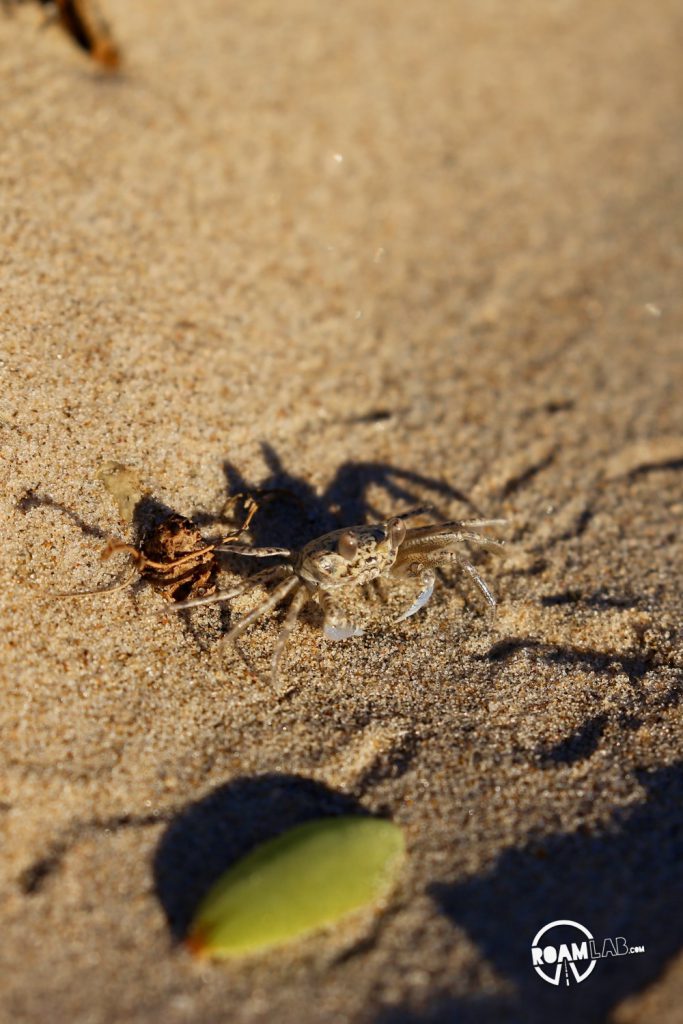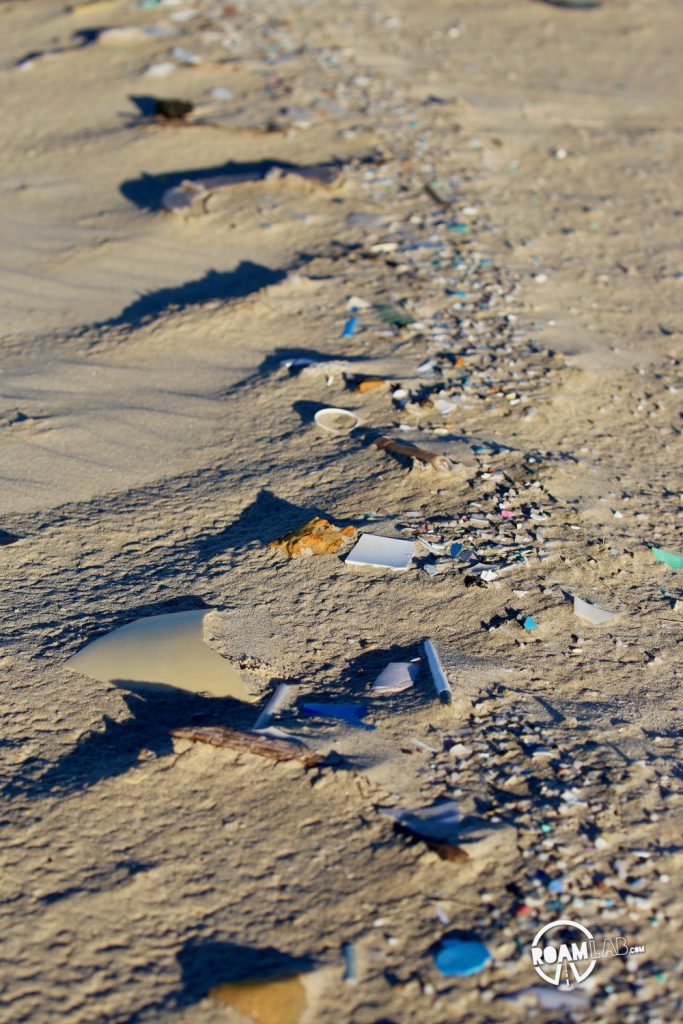 Beach Driving
After sunset, we drove by a beach access point to read their guidelines for driving on the beach. Then we tried to turn around. That was not a good idea. We drove onto the sand and turned…until we couldn't. The sand was so soft and turned up that we easily sunk deep into it. Finally, like Macbeth, we were "in [sand] stepped in so far that, should [we] wade no more, returning were as tedious as go o'er." And so we drove onto the beach. A beach cop (possibly the best job ever) informed us that there was a paved exit point a few miles down the beach. And so we drove down the beach, past campers and bonfires, buddies swilling beer and blaring music, and kids playing soccer. Until we made it to the end of the drivable beach and back to the road. "That was quite the adventure" sighed my driver, relaxing for the first time since we got caught in the sand.