We have been through Kansas before, but only in transit to other places. We stopped by Monument Rocks in 2016. But that is about it. This time, we visit another of Kansas's 8 wonders: the Strataca Salt Mines. While, above ground, this region seems as unremarkable as most – wide flat farm land cut by railway tracks – the town of Hutchinson has hidden depths.
The salt deposits below the surface were first mined in 1887. Since then, these subterranean caverns have not only sourced rock and table salt, but they have also served as an ideal storage area. The naturally constant temperature and humidity have lead film, medical records and other critical physical items to be stored in the previously mined halls.
Today, along with mining and records keeping, the salt mine hosts tours where visitors can wander the massive pillar and room chambers left by Strataca mining past, see displays explaining the mining and archiving process along with pieces from the archive including costumes, props, and and equipment from major motion pictures.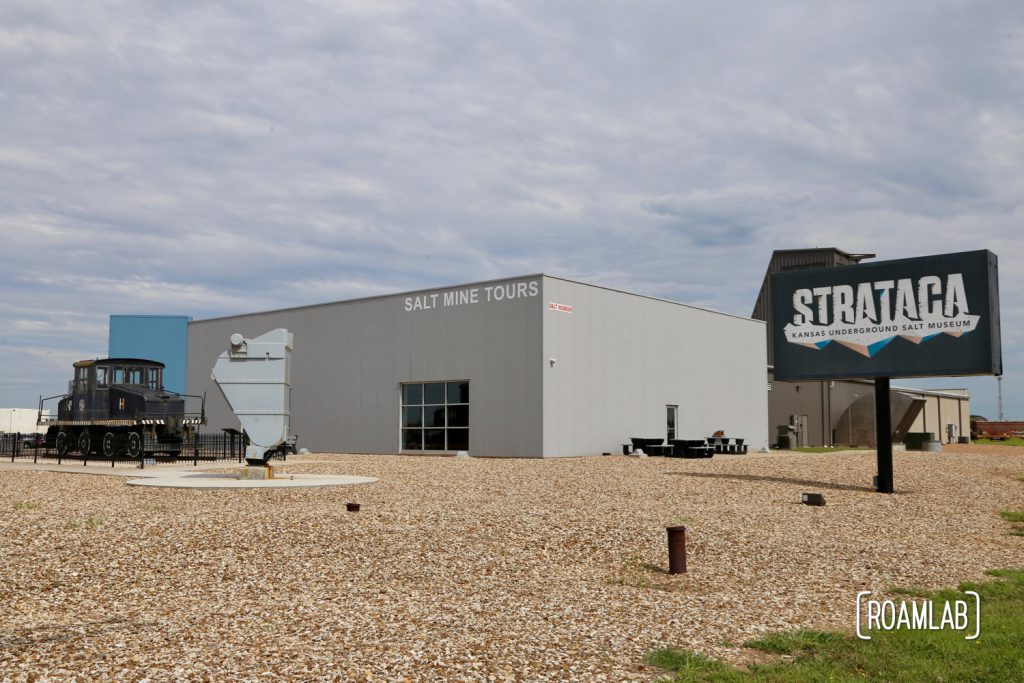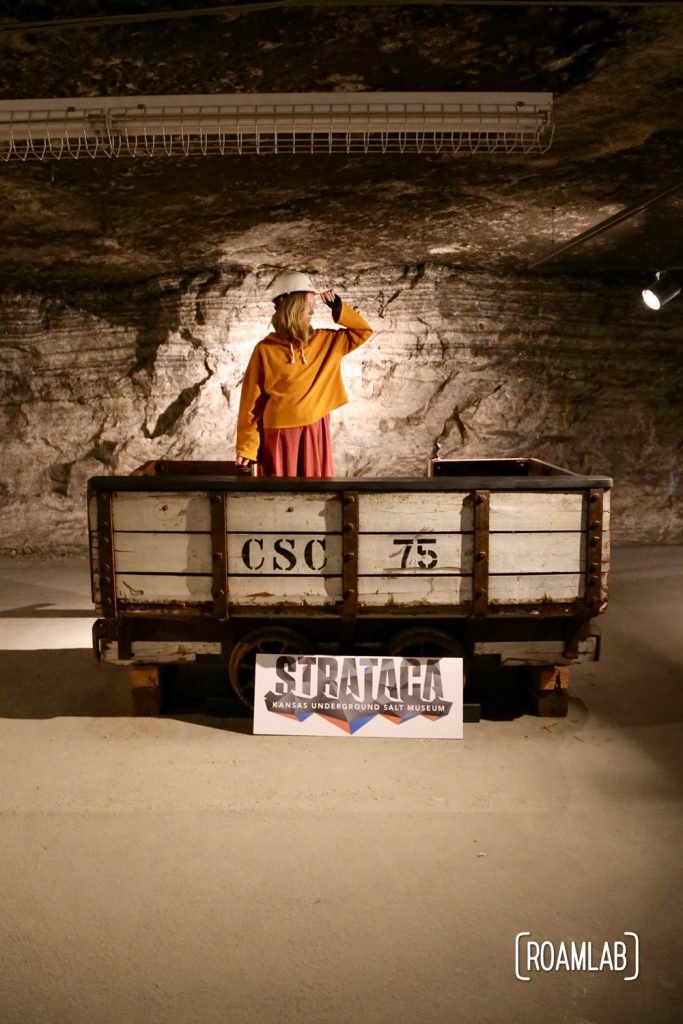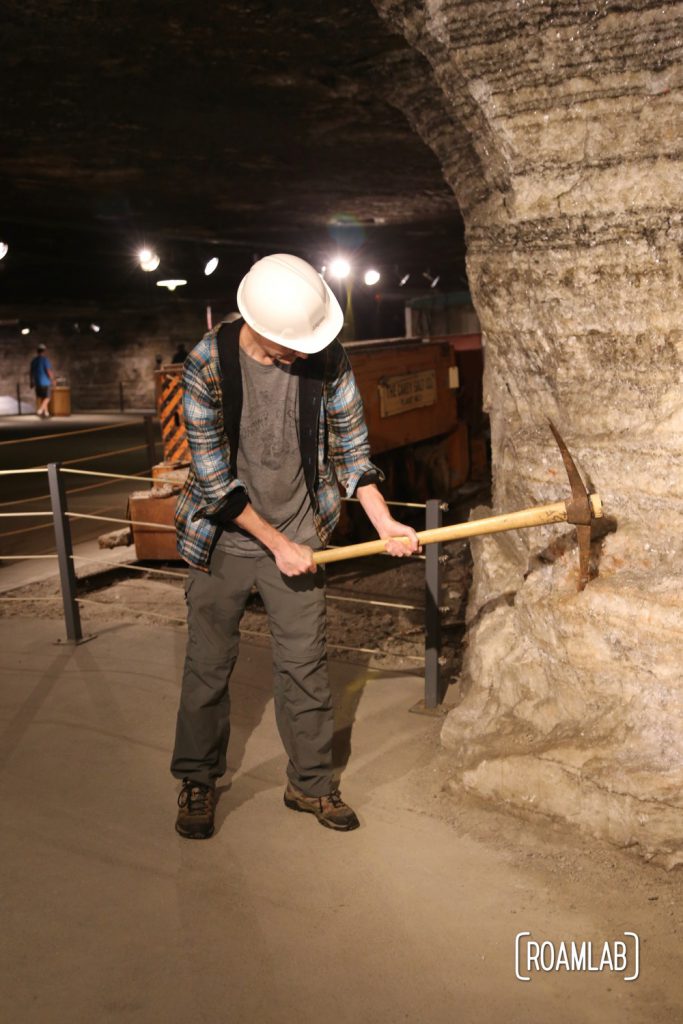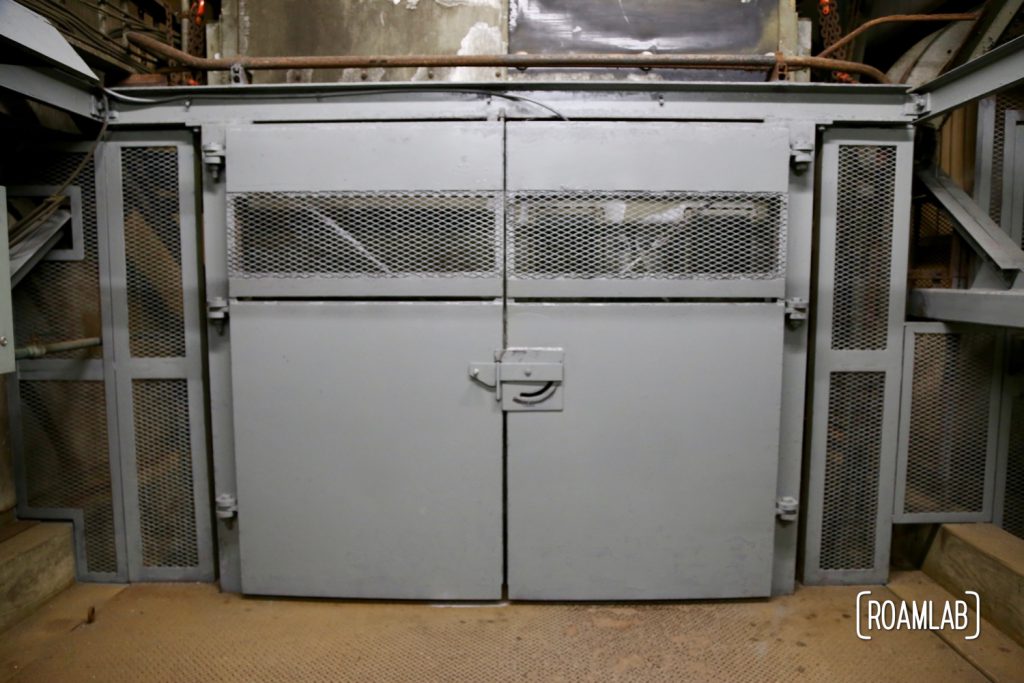 Mining in Strataca
Strataca his host to a rich deposit of salt, hidden under the ground. The Permian Wellington Formation is one of the largest formations in the world. Six hundred fifty feet below ground level, is a vein of the purest salt. In 1887, salt was discovered outside of Hutchinson, Kansas. In 1923, the Carey Salt Mine opened, now known as the Hutchinson Salt Company. Mining continues just northwest of Strataca, providing road and table salt across the United States.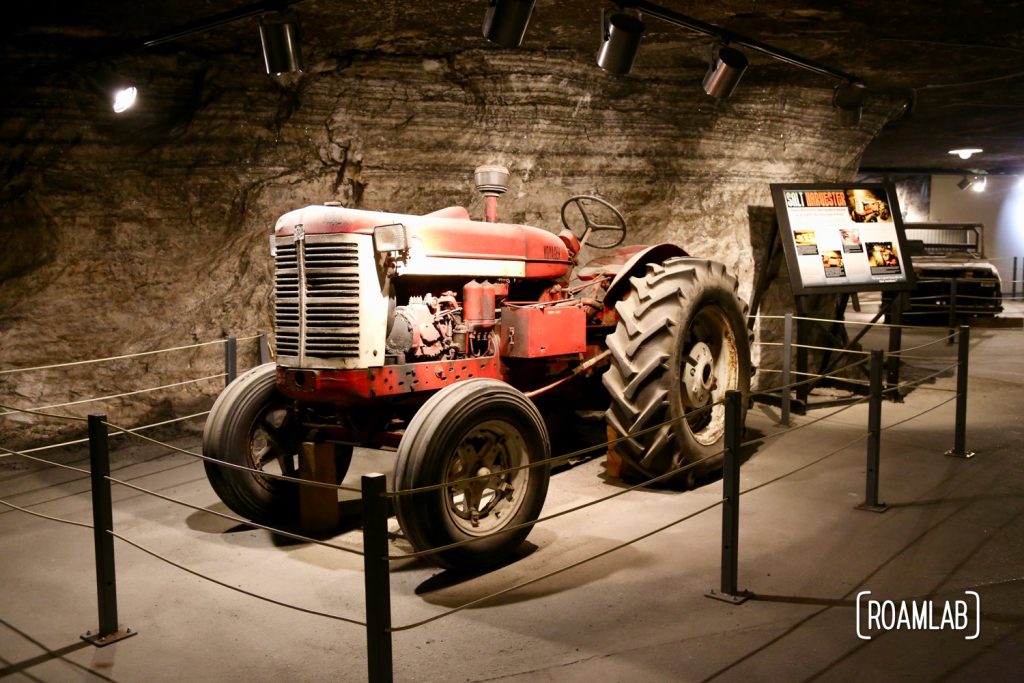 Science in Strataca
Salt can also act as a genetic time capsule for scientists. Biologists Russel Vreeland and William D. Rosenzweig and geologist Dennis W. Powers extracted a drop of water captured in a piece of pure New Mexico salt. The team not only identified four strains of bacteria preserved in this salt chamber but also successfully revived them identifying one strain, Virgibacilllus, as related to a strain currently found in the Dead Sea. Some researches have concluded that Virgibacilllus could be as old as 250 million years. While still a matter of debate, the implications of revived life from salt is tremendous! Jurrasic Park, anyone?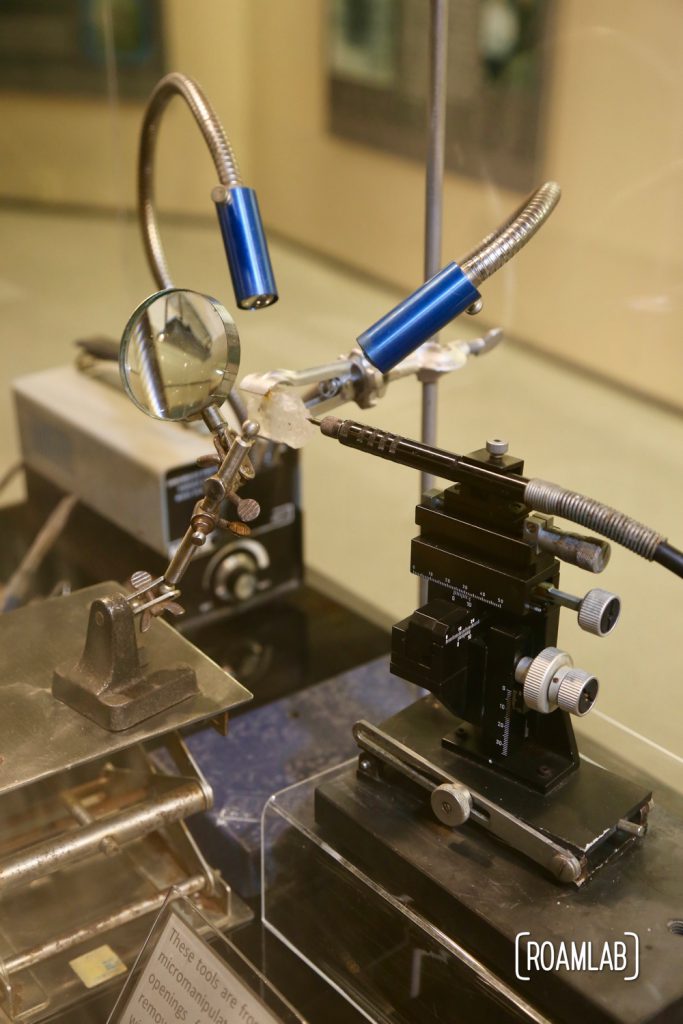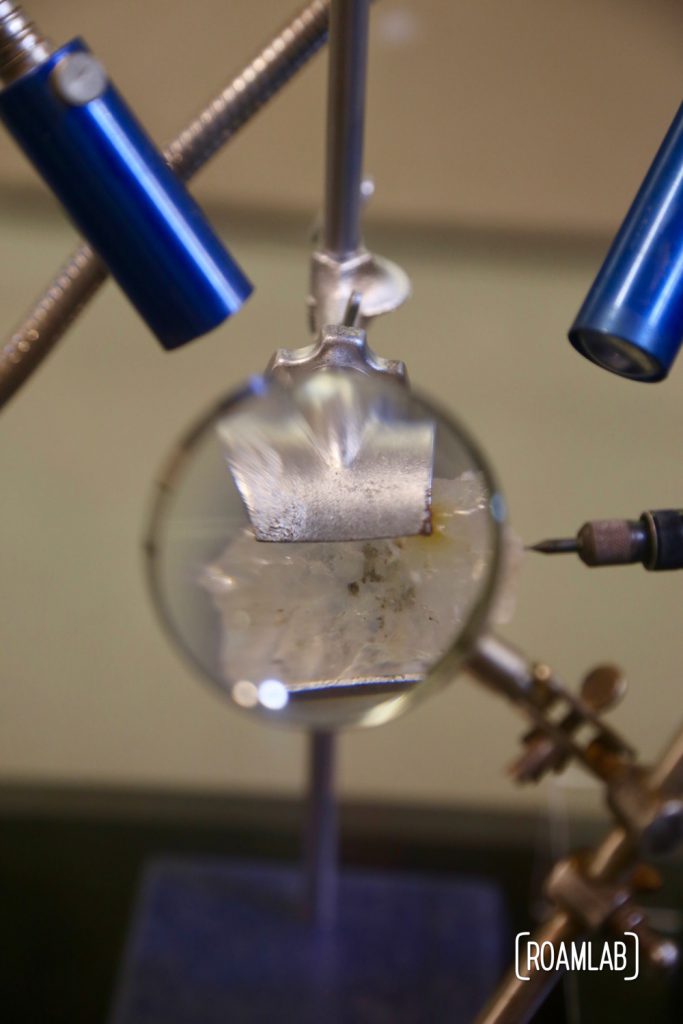 Storage at Strataca
As if the mining and scientific discoveries at Strataca didn't make the retired salt mine interesting enough, the mine continues it's commercial operation as a storage facility. But not just any old facility. The constant climate and remote location makes it ideal for storing sensitive physical objects. Medical recorders, movie props, and many other valuable items are stored deep in the cavernous hallways of the old mine. Were you born in the midwest? Your records are probably here. Even if your medical history is elsewhere, you may take interest in some notable pieces on display. Costumes, props, and film canisters from major Hollywood films. See a jumpsuit worn by Cameron Diaz, Arnold Schwarzenegger's infamous Dr. Freeze costume, and a manikin of Agent Smith from Matrix Revolutions.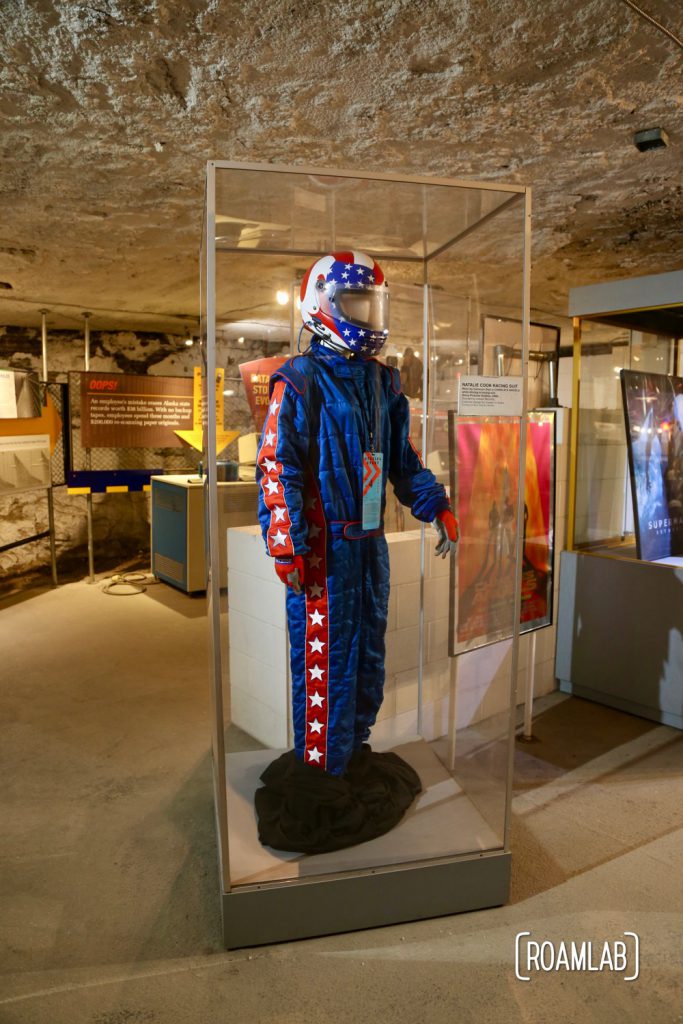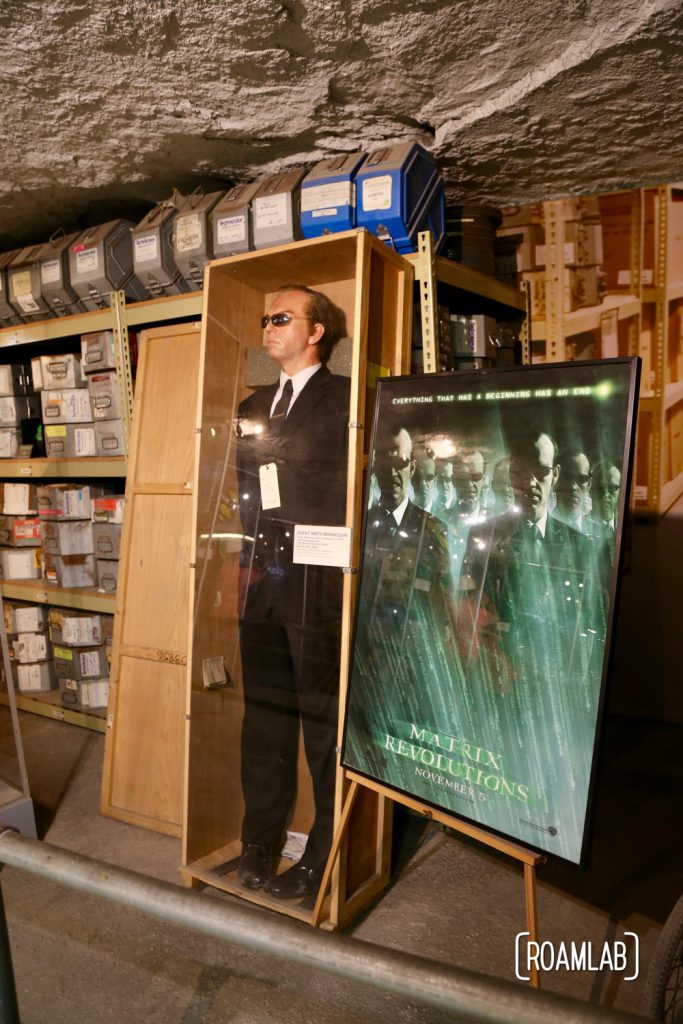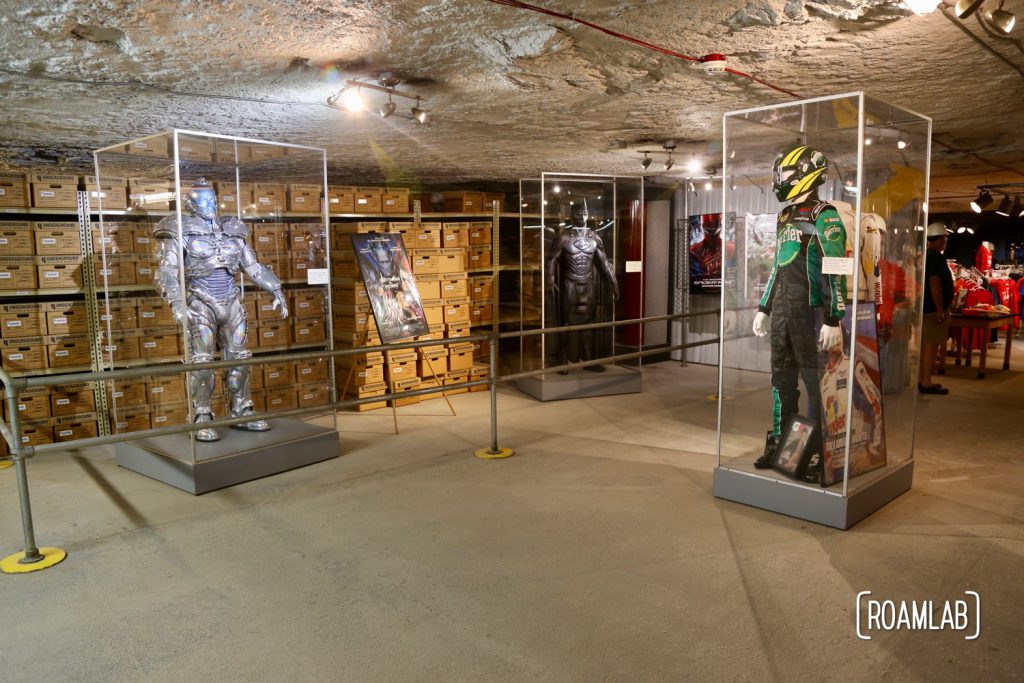 Back to the Road
We thought we would spend an hour at Strataca. Three hours later, we emerged from the mine, overwhelmed and delighted. Maybe we're just nerds, but I think Strataca earned it's place among the 8 wonders of Kansas.