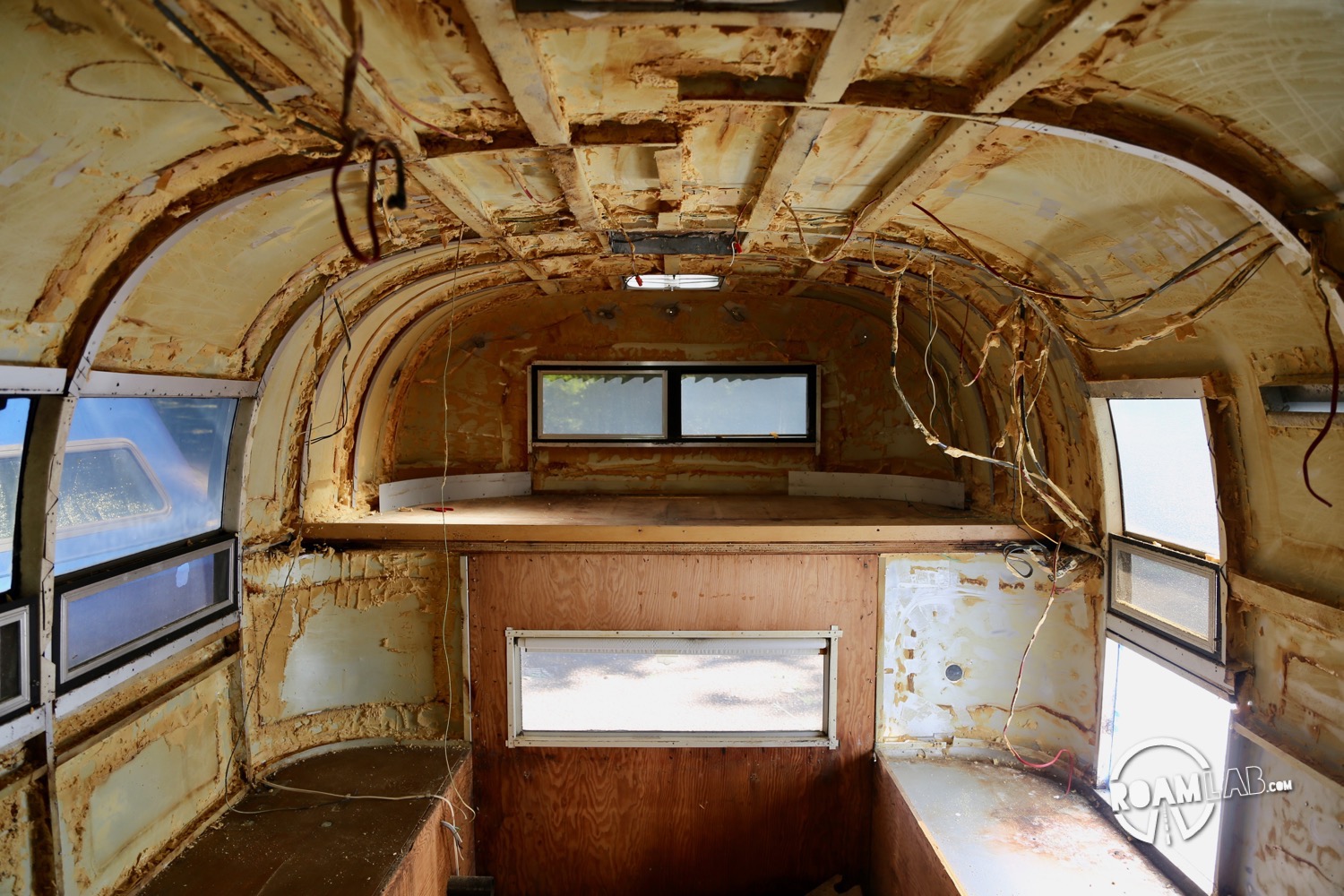 Stripping The 1970 Avion C11
DIY Truck Camper Renovation
We settle into a new kind of normal around the Avion Ultra truck camper. Each morning, we wake up and discuss the day's priorities over breakfast. We work through the cool morning and early afternoon. If it gets too hot, we will break from heavy work in the heat of the afternoon to run errants: pick up tools and materials and make runs to the dump. We return to work in the evening, and clean the worksite at dusk. Over dinner, we discuss lessons learned from the day's work and tomorrow's goals. Before bed, we research tools, techniques, and inspiration for coming challenges.
Clearing The Room
One does not simply push furniture out of the way to inspect walls and replace flooring. To accomplish the renovations we have in store, we have to remove everything: the cabinets, table, water tank, down to the interior walls and insulation. We take days to methodically unmount items that have been riveted or screwed into the body of the camper. Many screws have rusted to the point that their heads disintegrate into a fine powder.
Screwed
Most of the screws have a rare head called a "bowtie" which the manufacturer used to discourage casual tinkering. One shop employee describes the screw as a type of "security" screw. They were intentionally unusual. As a programmer, we would consider this a type of "security through obscurity," or counting on the opaqueness of a system to protect itself. To us, it's a foolhardy approach for the same reasons that this particular screw will fail to deter us. It's all a matter of persistence.
After stopping at several shops, we find our way to a small business that exclusively specializes in fasteners. Here, they have the "bowtie" bit, but only as part of a $50 set. We shrug our shoulders. Maybe we will have use for the other archaic screw bits included. But we need the bowtie bit if we want any chance of extracting some of the more deteriorated and stubborn screws.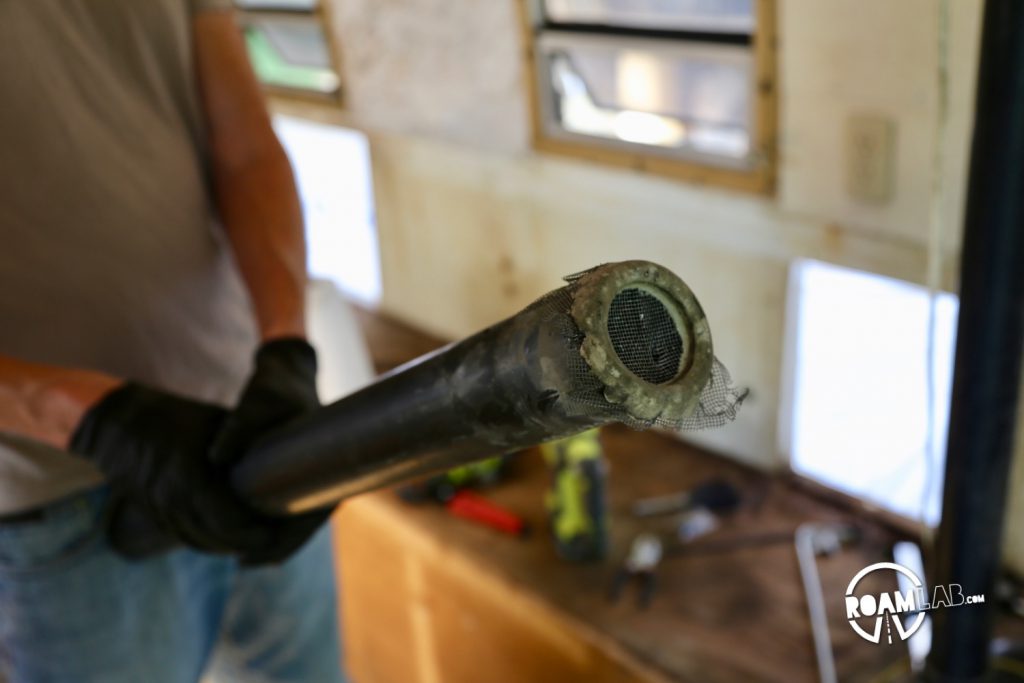 All Clear
Once we have removed all the cabinetry and furniture, we take stock of the raw camper. The water damage is far more apparent now that the carpet is pealed up and the counter top has been removed. We can see the confirmation of those fears that plagued us as we drove the camper from Florida: the plywood that anchors the mount points is rotted out. The pipe from the water inlet to the fresh water tank is completely torn to pieces. The rotten wood surrounding it and other points around the counter is testament to many failed attempts to refresh and use the water system. On the other hand—while water damage is abundantly present along the floor and the wings of the camper—there is relatively little damage along the ceiling and the walls. The exterior is solid.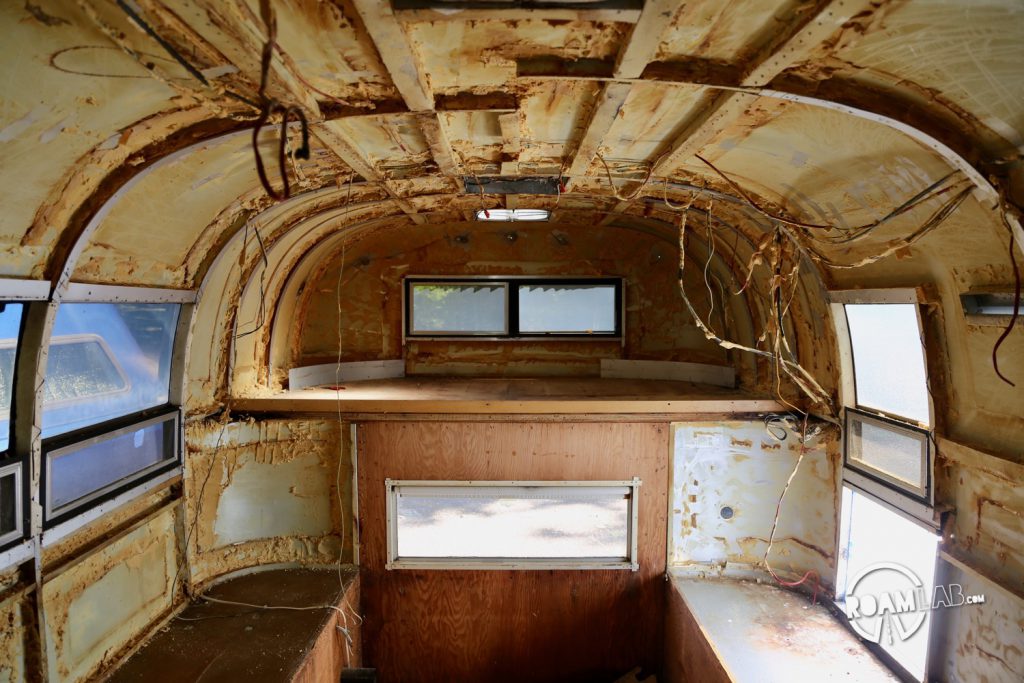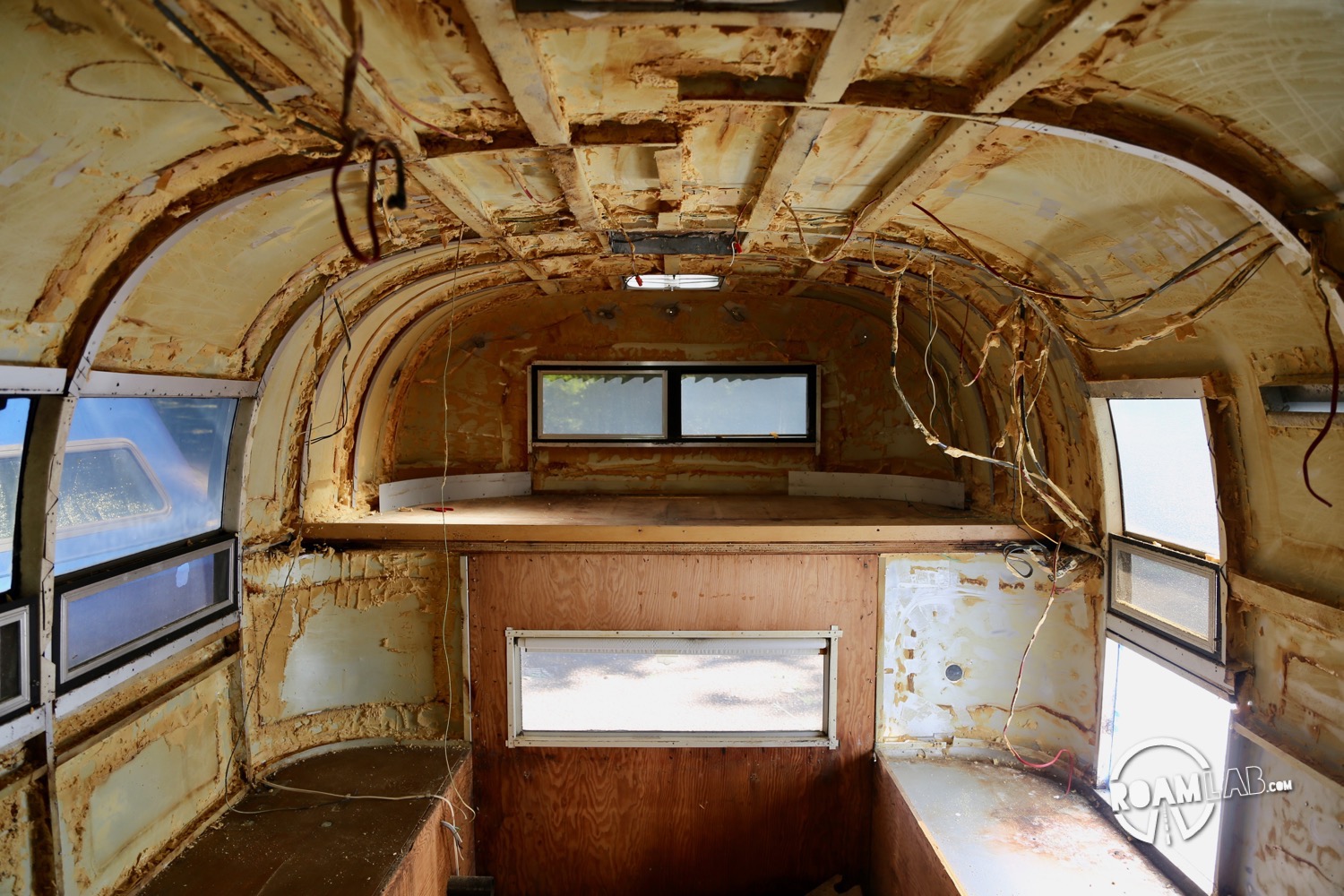 Now, it's time to build…