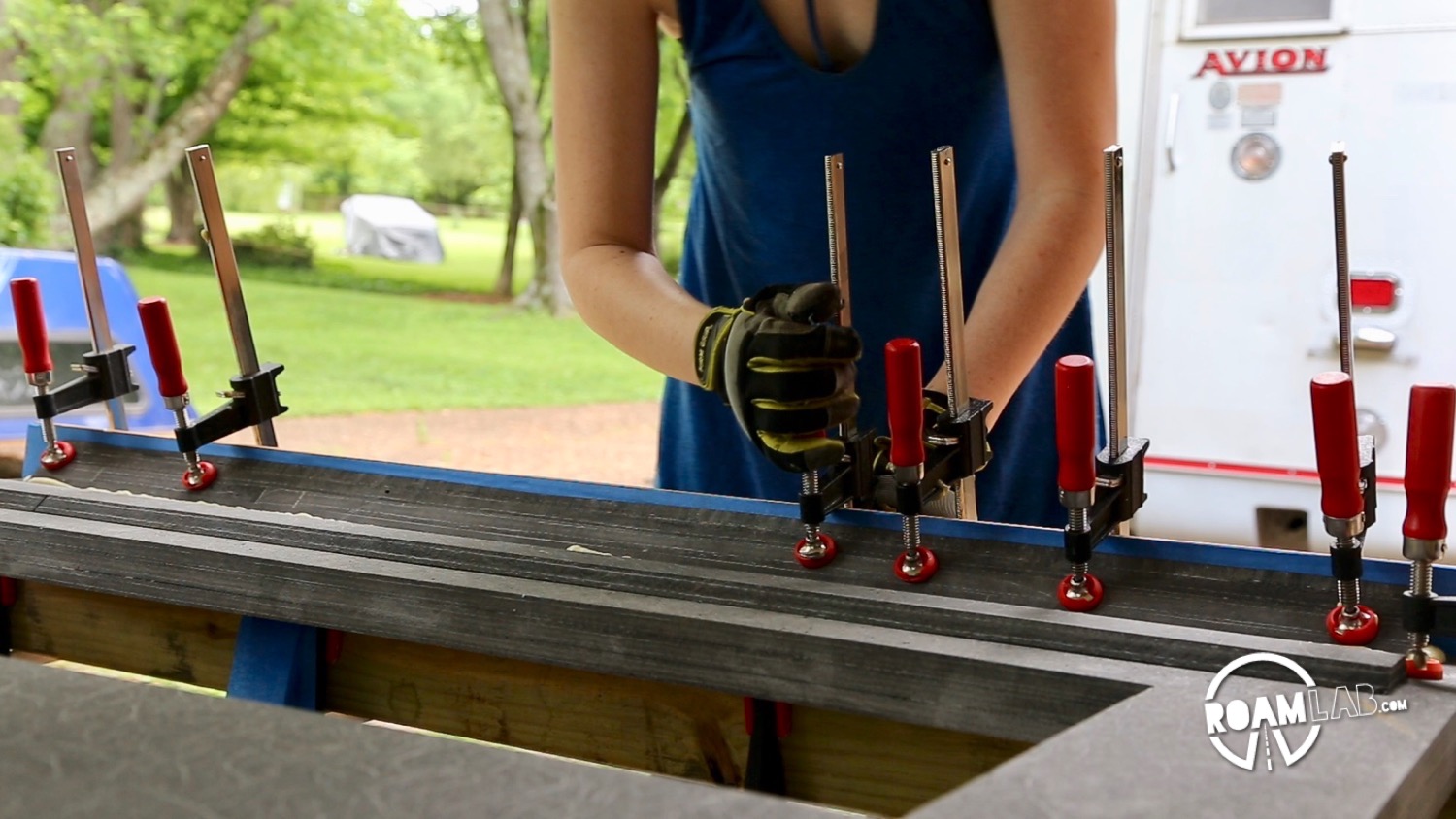 Replacing the Truck Camper Bulwark
DIY Truck Camper Renovation
When we first assess our new-to-us Avion truck camper, one thing is immediately apparent: all the structural wood walls and flooring of the Avion have to go. Decades of exposure and Florida humidity have left the truck camper riddled with insects and rot. Along with replacing the wings, floor, and cabover, we need to replace the camper's bulwark: the interior wall mirroring the truck cab that supports the cabover. We delayed tackling the bulwark in our first round of renovation. Still, now that we are extending the camper's cabover, we not only need to replace the original bulwark but build an even stronger wall than the original.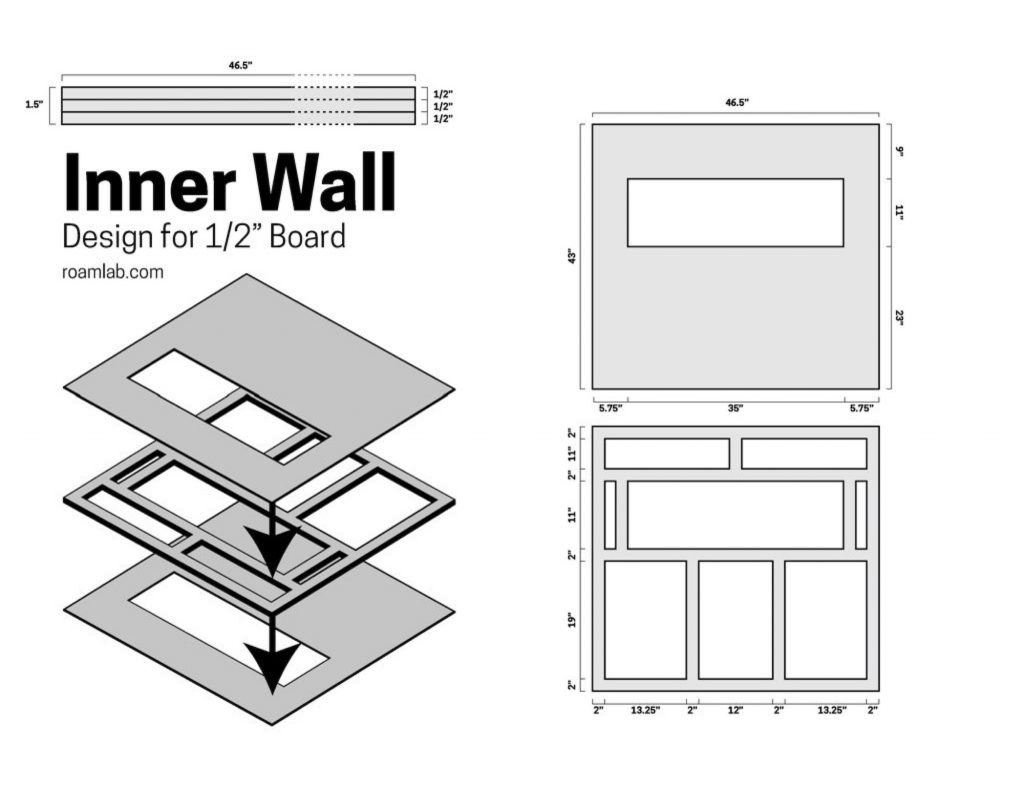 Designing Our New Bulwark
In earlier structural work on the camper, we have coated the fiberglass composite with epoxy to strengthen and isolate the fiberglass from our skin. While the wings and floor are structurally critical, few portions of the camper experience more structural stress than the bulwark. This stress is even more significant as we are increasing the weight and length of the cabover that the bulwark supports. So, for this, we are sandwiching ½-inch thick boards around a ½-inch panel of insulation to create the 1½" bulwark.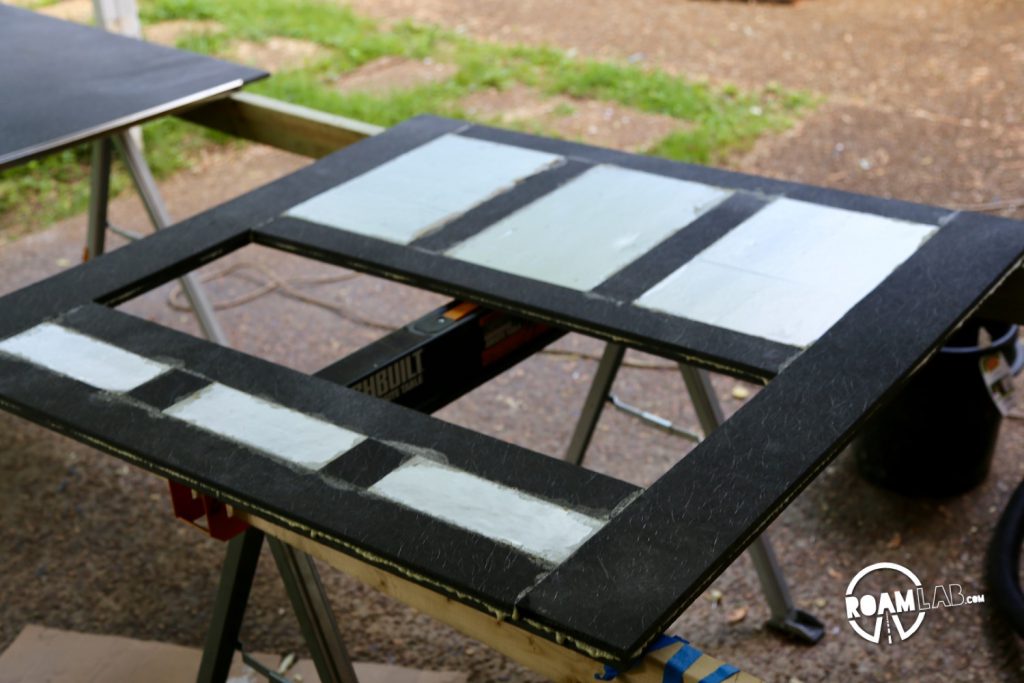 Installing The Bulwark
Installing the bulwark relies on multiple bonding points and approaches. First, I bond the raw fiberglass-foam-composite edges of the bulwark to the same material on the floor and wings with epoxy. Next, I screw these points together for further strength and to hold the pieces together as the epoxy cures. Finally, I overlay the interior and exterior seams between the bulwark, wings, and floor with a structural fiberglass mat.
I've worked with fiberglass before. This time, however, rather than the mainly aesthetic, lightweight fiberglass cloth I had been using, I now shift into a structural Biaxial 1708 fiberglass mat. This heavy-duty mat has been used with fiberglass foam board to support heavy motors. The fiberglass mat takes loads of epoxy to wet down and, once wet, can still succumb to gravity—a quality that may become an issue when using it to bind the bulwark to the cabover base…upside-down. In this case, however, the mat cures into a robust and rigid form, knitting the camper body and bulwark together as one, fiberglass whole.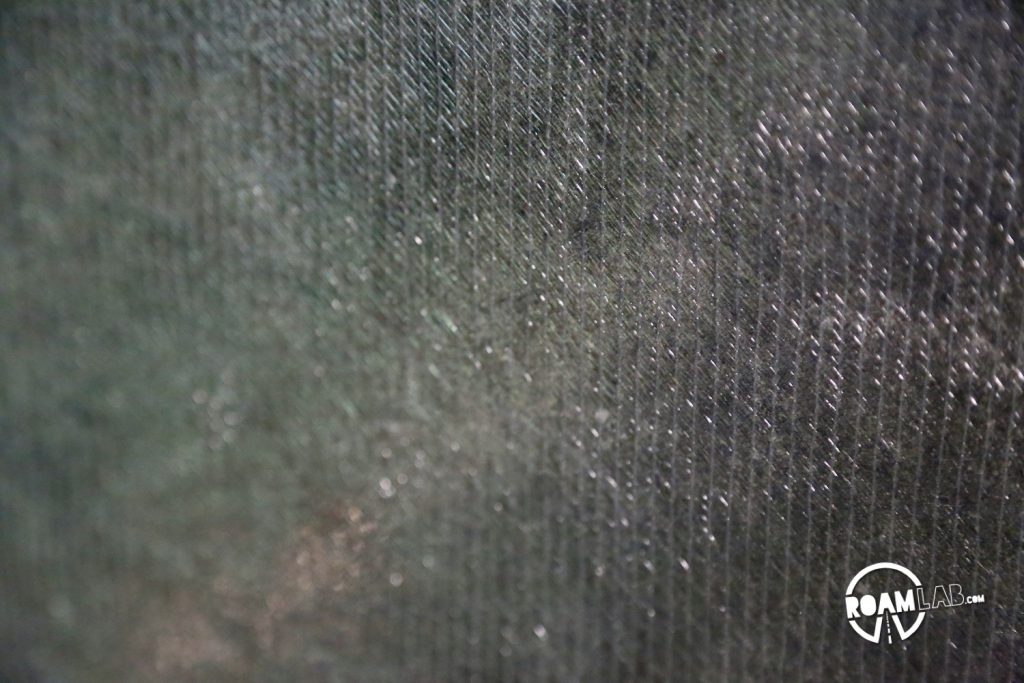 The Aluminum Exterior
To finish off the bulwark exterior, we have a fresh piece of anodized aluminum cut to replace the original wall. The aluminum is mainly an aesthetic touch, and installing it has to be delayed until after the cabover extension is complete. So, with the structural bulwark securely mounted to the truck camper, we are ready to tackle one of our most notable renovation projects yet: extending the cabover.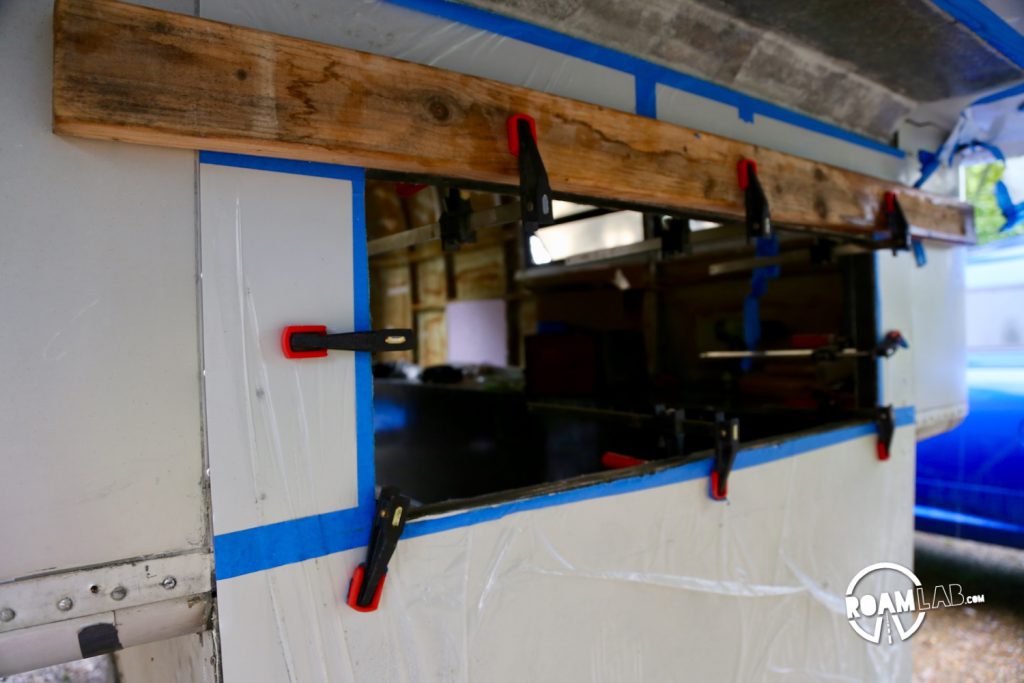 Resources