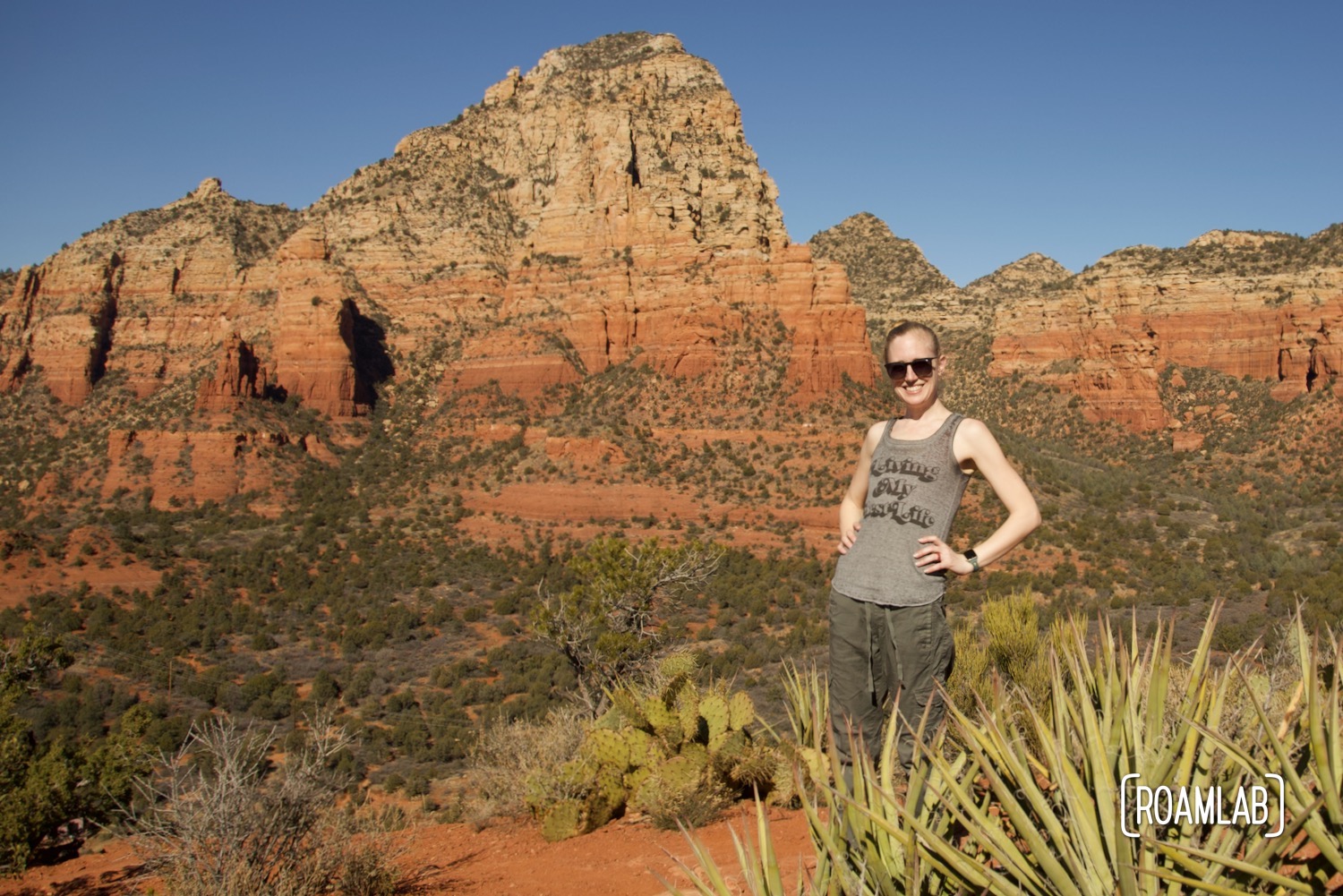 Sedona is surrounded by an extensive network of trails into canyons, climbing ridges, and winding towards jaw-dropping vista points.  It's near impossible to pick a bad one.  Instead, the challenge is to pick the one right for you.  Having recently injured my knee while running, we seek a view without too much strain.  Fortunately, Sugarloaf Loop Trail wanders through the heart of Sedona with an impressive vista point and only two miles to travel.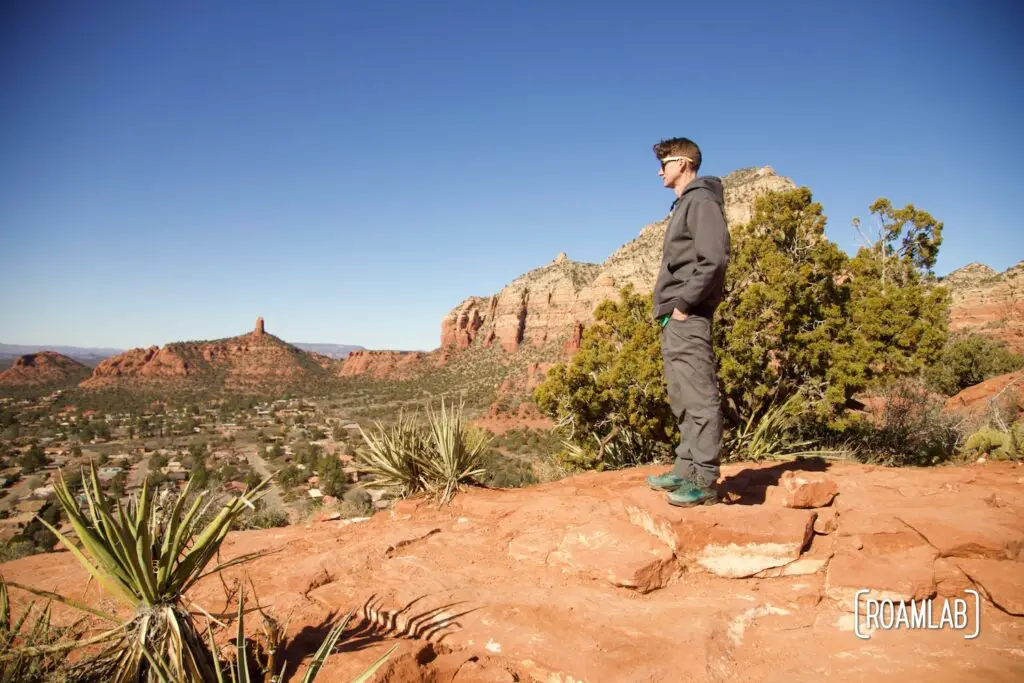 Sugarloaf Loop Trailhead
Like many trails in Sedona, the trailhead starts in a residential area.  Well, the trailhead is surrounded by a residential area. Technically, the trail and accompanying parking lot are part of Coconino National Forest. This is a starting point for several trails, and the lot is named after the better-known Teacup Trail. Or maybe the people of West Sedona thought a name like Teacup Trail parking lot just felt more appropriate name for a parking area off of Coffee Pot Drive.
To park here (and at many other trailheads in the area), visitors need a Red Rock Pass or an America the Beautiful Pass. We have the annual Ameria the Beautiful Pass, which covers the entrance fees to most federal parks. Granted, even with a pass, we aren't guaranteed a spot. The lot is relatively small and fills up early in the morning.  During afternoons, weekends, holidays, and other peak hours, consider Sedona's shuttle service to avoid the stress of finding a parking place.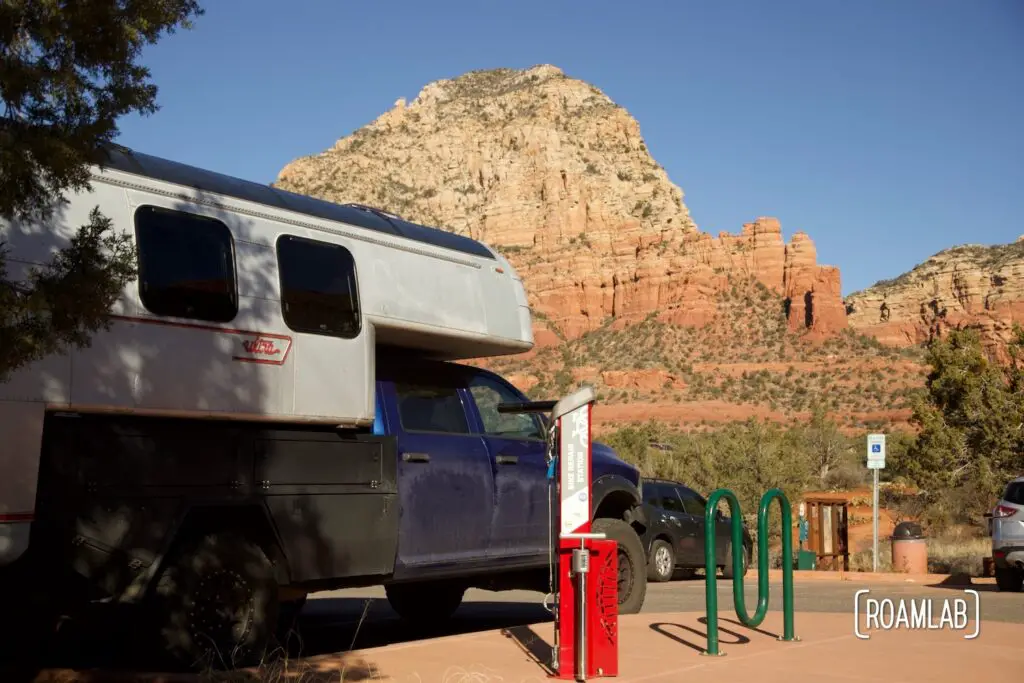 Hiking Sugarloaf Loop Trail
Sugarloaf Loop Trail offers beautiful panoramic views of the surrounding red rock formations. Overall, it is relatively short and easy, making it accessible for hikers of various skill levels. The loop is approximately 1.8 miles (2.9 kilometers) long, with an elevation gain of about 350 feet (107 meters). So, expect some inclines, but they are manageable for most hikers. Most elevation gain occurs on the short spur off to Sugarloaf Summit. So one could avoid much elevation gain by simply walking the main loop. But it would mean missing the grand finale.
Be sure to dress appropriately for the current weather conditions. Most of the trail is soft dirt, with some steep rocky sections. So wear shoes with good traction and bring along water and snacks.
Like most hiking in Sedona, the best time to visit is in the spring and fall when temperatures are mild and the risk of heat-related illnesses is reduced. Summers can be very hot. If you hike during this time, start early in the morning and bring plenty of water.
Visiting in the winter, we have the opposite experience. The remnants of recent snow leave muddy patches along the trail, and we bundle up against the cold air. Though, after an envigorating hike uphill, I quickly shed several layers.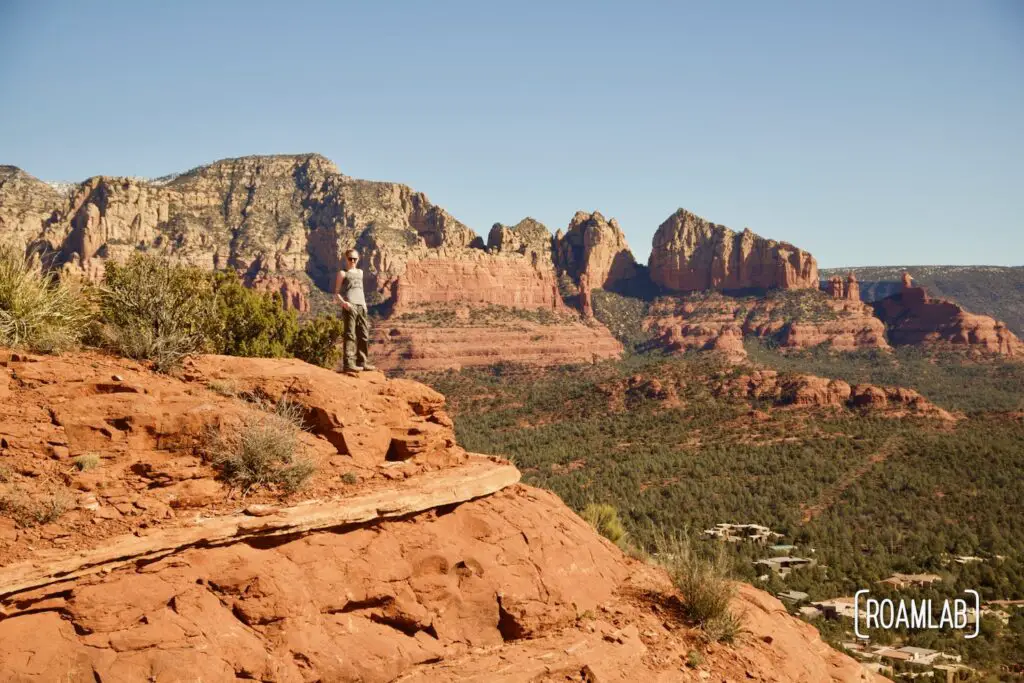 Stay on the Trail!
Sugarloaf Trail is a relatively short trail, but it is shockingly easy to wander off trail in that distance.  Plenty of diversions look like they are part of the trail, but they are not.  In fact, there is one point where I almost guarantee you will think you have missed a turn. You have not.  Because every fork on this trail is well marked with a very obvious stone kern and a map with signposts directing which trail goes where.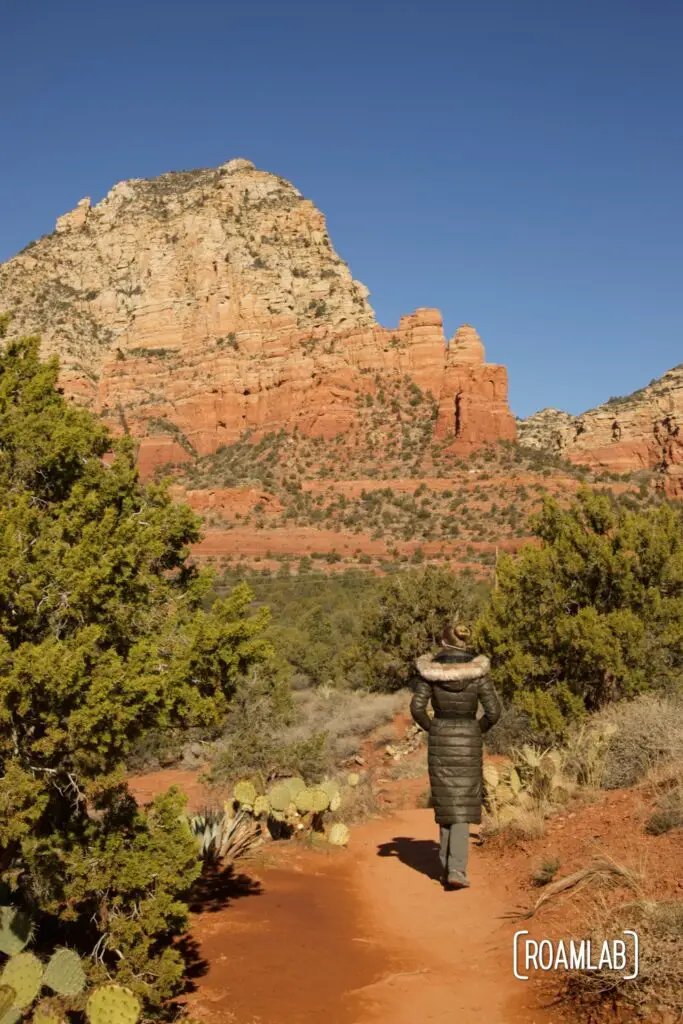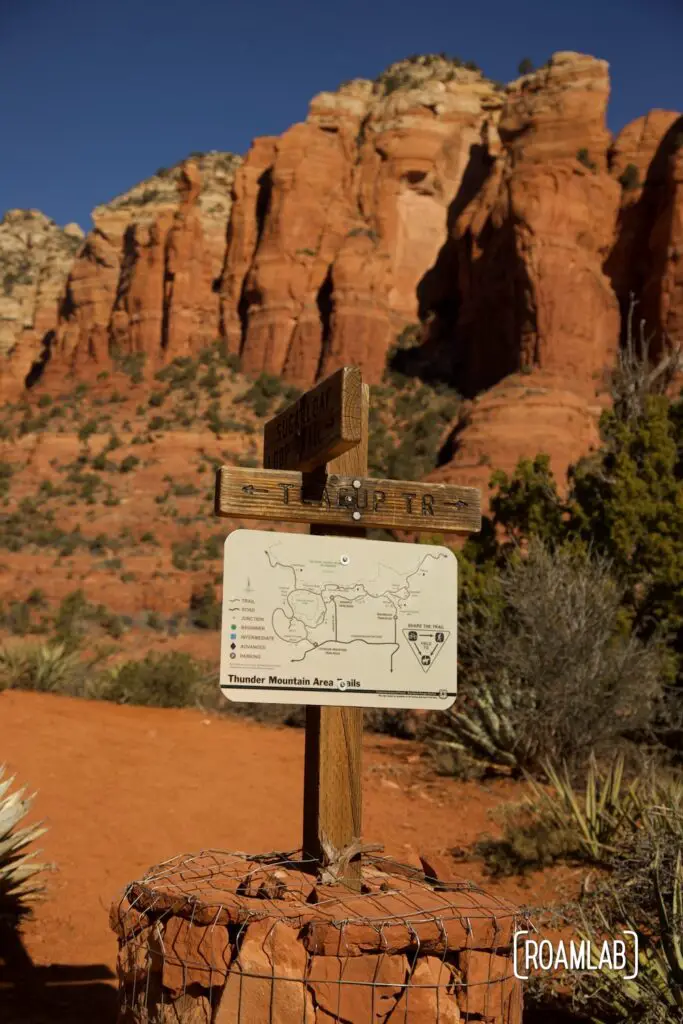 More Like This
Granted, we've visited Sedona many times in the past. Times when my knee isn't a limiting factor. So, if you're looking for a bigger challenge or have extra time, you might want to check out one of these trails.