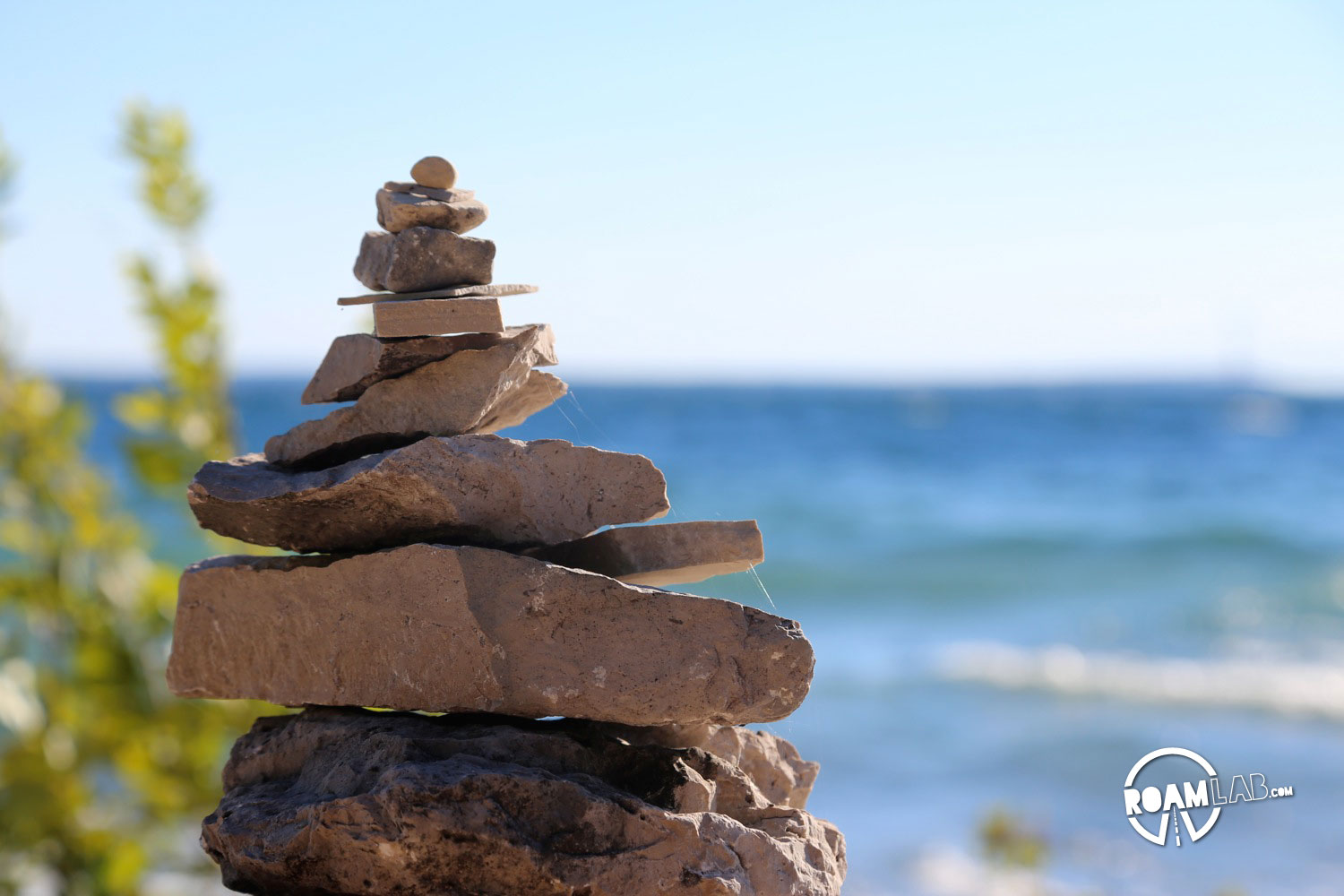 Tranquil Bluff Trail traces 3 miles of bluffs along the eastern side of Mackinac Island from Arch Rock to British Landing. The route is moderately difficult, with many inclines and declines, but possibly the most challenging part of the path is staying on it. The trail is barely indistinguishable from the rest of the forest floor and several times we only realized that we had wandered off the trail because we found ourselves in a clump of dense brush.
Much of the trail keeps close to the bluff edge, with panoramic views of Lake Huron. Unlike the western side of Mackinac Island, the eastern side is perpendicular to the length of Lake Huron. There is nothing but water from the shore to the horizon aside from the occasional sail boat or kayakers. The trail comes so close to the edge at times that hikers can see trees in a suspended battle with gravity, roots holding them partially upright though the earth has crumbled out from beneath it.
Contrary to what some websites list, Tranquil Bluff Trail is not a loop and is not nine miles long. I assume that writers come to this conclusion by including whatever route they took back into town. That or, perhaps they didn't even take the hike or the time to get an accurate number.
As Tranquil Bluff Trail takes the high road above the east side of the island, we returned by following the main road along the western shore line. In the end, the entire hike probably did total around 9 miles, but less than half of it was Tranquil Bluff Trail.