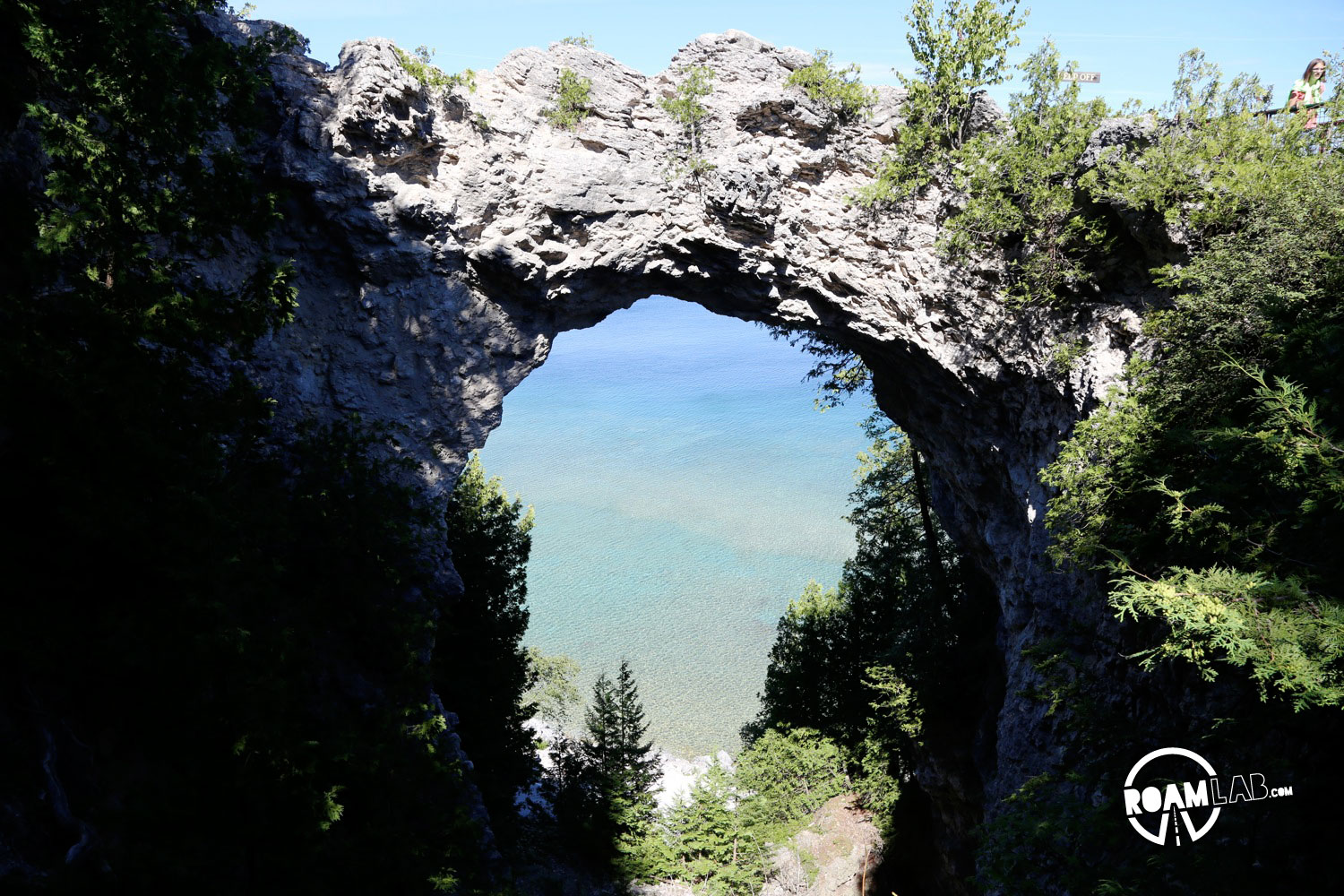 Arch Rock is the de facto tourist stop on Mackinac Island.  Rising 146 feet above the shoreline, the natural limestone arch forms a particularly noteworthy appendage to Mackinac Island's bluffs.  It has been a place of myth and legend to local tribes and a popular stop for early tourists.  Indeed, the arch was a deciding factor in establishing Mackinac National Park back in 1975.*
Arch Rock's prominent position is reaffirmed by the numerous trails that converge on the location.  The natural bridge is just outside of town, so it is a short walk either over the bluffs or the shoreline to reach the arch.  From the shoreline, however, one must climb an extensive staircase to reach the viewing platform.  This is, quite possibly, the most crowded part of Mackinac Island.  After all, where else will everyone get their vacation selfies?
* Mackinac was later handed over to the state of Michigan.  So it is now a state park rather than a national park.