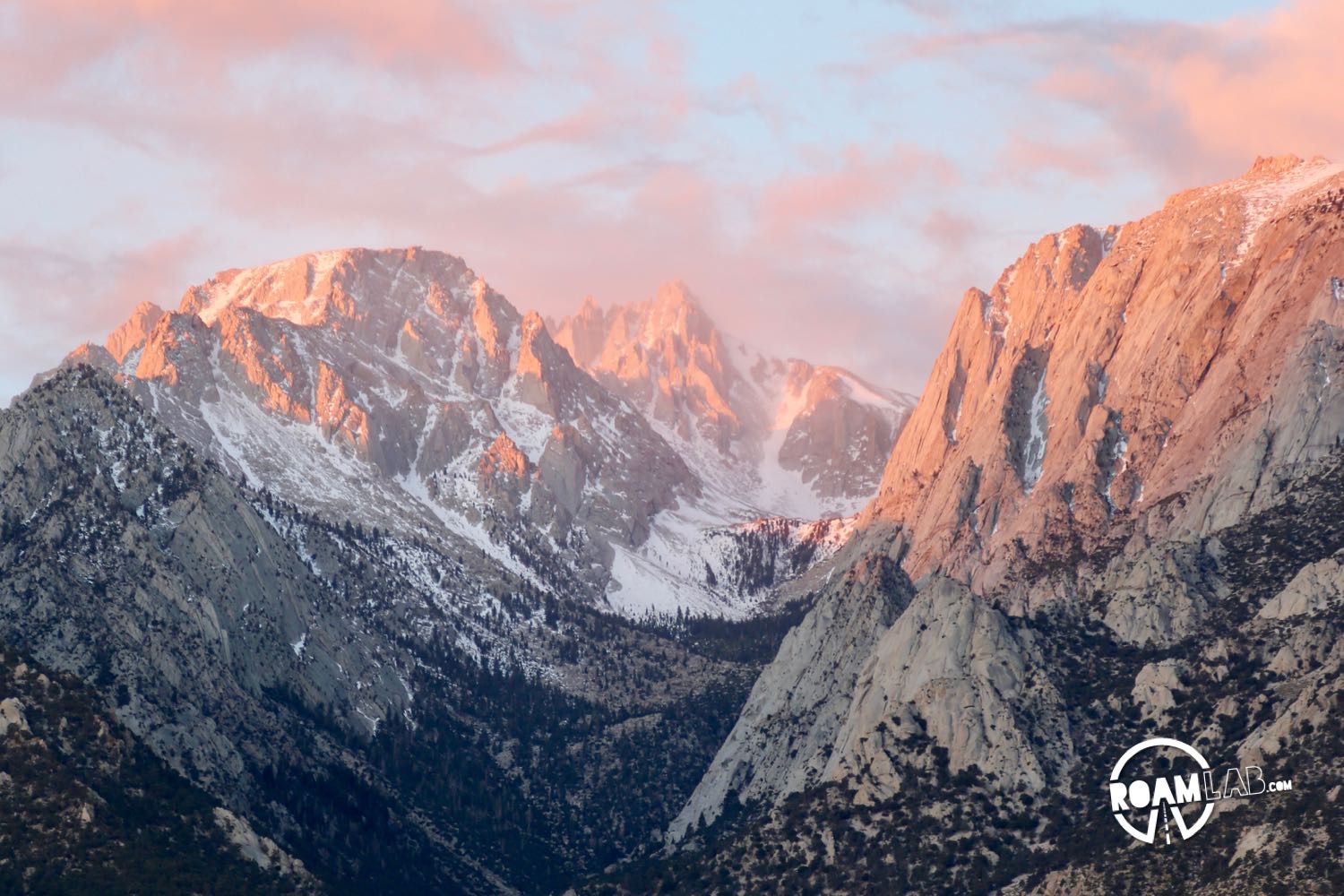 Tuttle Creek Campground sits on the edge of the Alabama hills with grand views of the Sierras. While boondocking options are plentiful, Tuttle Creek offers a few conveniences that make the cheap $5 a night price worthwhile. Namely: bathrooms, a dump station, table, fire pit, and clearly delineated campsites. No surprise neighbors cozying up a little too close for comfort. While, these days, we are filly equipped for boondocking, back in the day, we really needed those toilets.
At the time we visited, the campground was nearly empty. We had our pick of spaces.
Nearby Attractions
The campground is an ideal jumping off point for exploring the Eastern Sierras: a breathtaking expanse of mountain views and desert wilderness. Choosing how to use your time can be overwelming but we have a few recommendations.