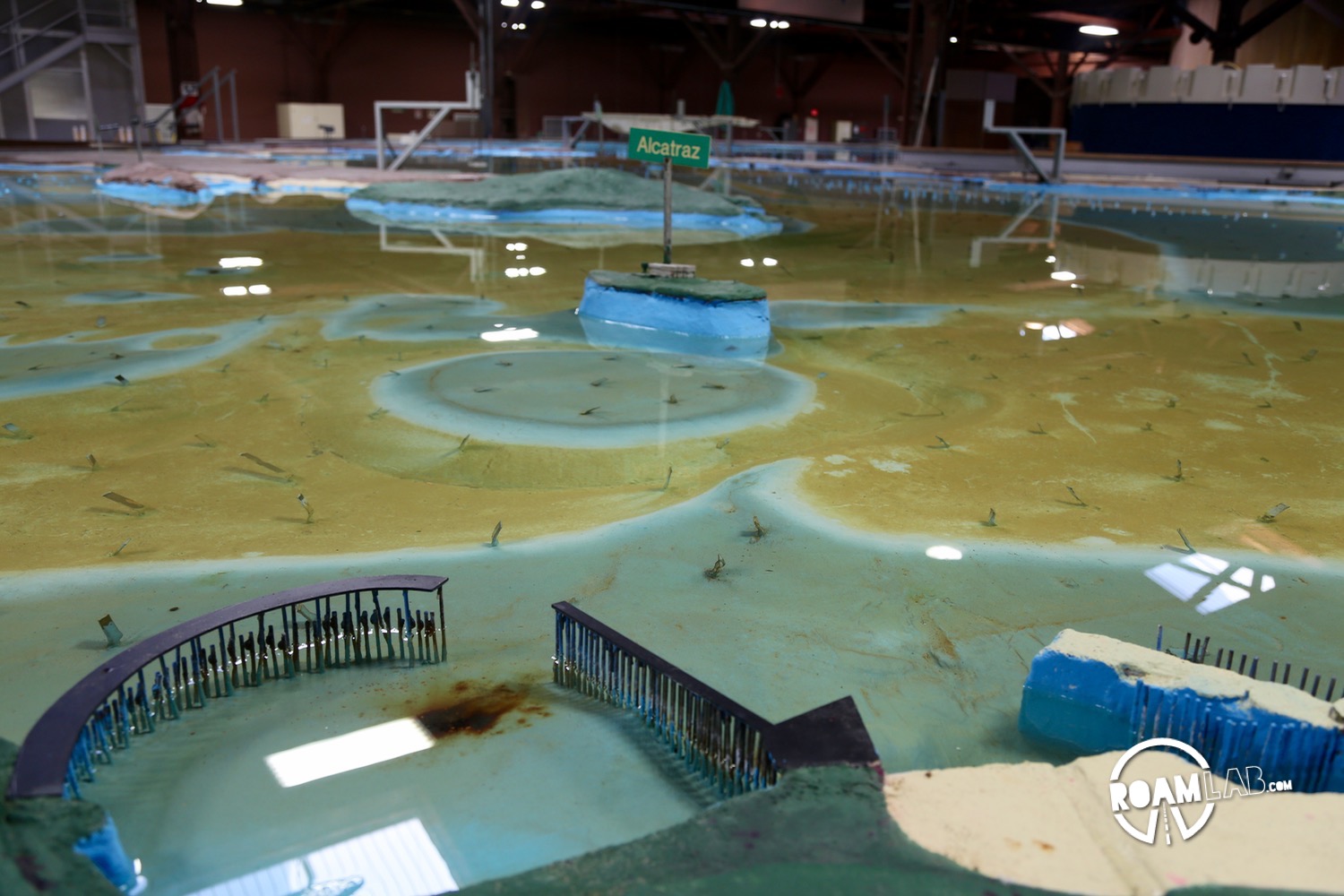 U.S. Army Corps of Engineers Bay Model
Sausalito, California
We had a list of places we wanted to visit before leaving San Francisco. And then we left San Francisco. We tend overestimate how much time we really have. So, we have a list of unvisited points of interest. Top of the list is the U.S. Army Corps of Engineers Bay Model in Sausalito, California. Two years later, here we are.
Back in the day, before computerized models, California needed a hydraulic model of the Bay to research potential effects in modifying the shoreline and introducing damns. And so, in 1957, the Army Corps of Engineers built as massive working scale model of the San Francisco Bay and the Sacramento-San Joaquine River Delta.
I can tell you that the model fills a hanger larger than a football field. But I think you will have to visit it to appreciate how mind bogglingly large the model is. Walking past the miniatures of the Golden Gate Bridge and Alcatraz Island is a good reminder of what a diverse environment plays host to the Bay Area.
Today, the model still works but is no longer used for research. Instead, it's a museum, open to visitors like us.