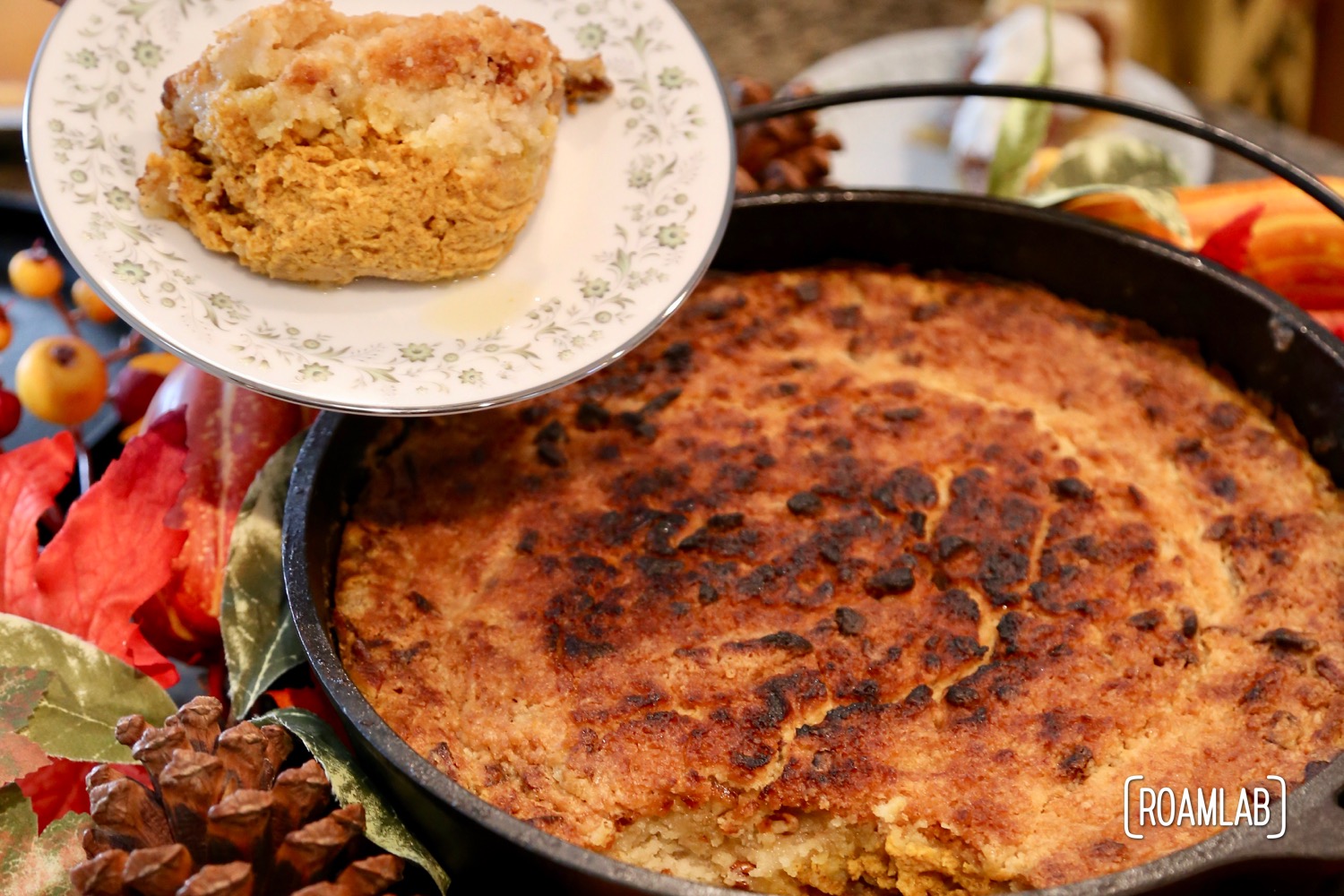 Dutch Oven Upside-Down Pumpkin Pie
Campfire Cooking
It's Thanksgiving! And as a lover of turkey, stuffing, and all things cranberry, I want to do something special to celebrate the day. So, here's a campfire twist on the classic pumpkin pie. After all, pie crusts are tricky. With such a thin dough, the overcooked and undercooked threshold is so narrow as to be inappropriate for a campfire. Instead, we flip the whole thing on its head with this dutch oven upside down pumpkin pie. It's all the flavors of pumpkin pie with some extra pecans to boot!
Dutch Oven Upside Down Pumpkin Pie Recipe
Serves 16
Ingredients
29oz Pumpkin puree
12oz Condensed milk
3 eggs
1-1/2 cup sugar
2 teaspoon cinnamon
1 tsp nutmeg
1/4 tsp ginger
1 package of yellow cake mix
1cup chopped pecans
1 cup of chopped butter
Equipment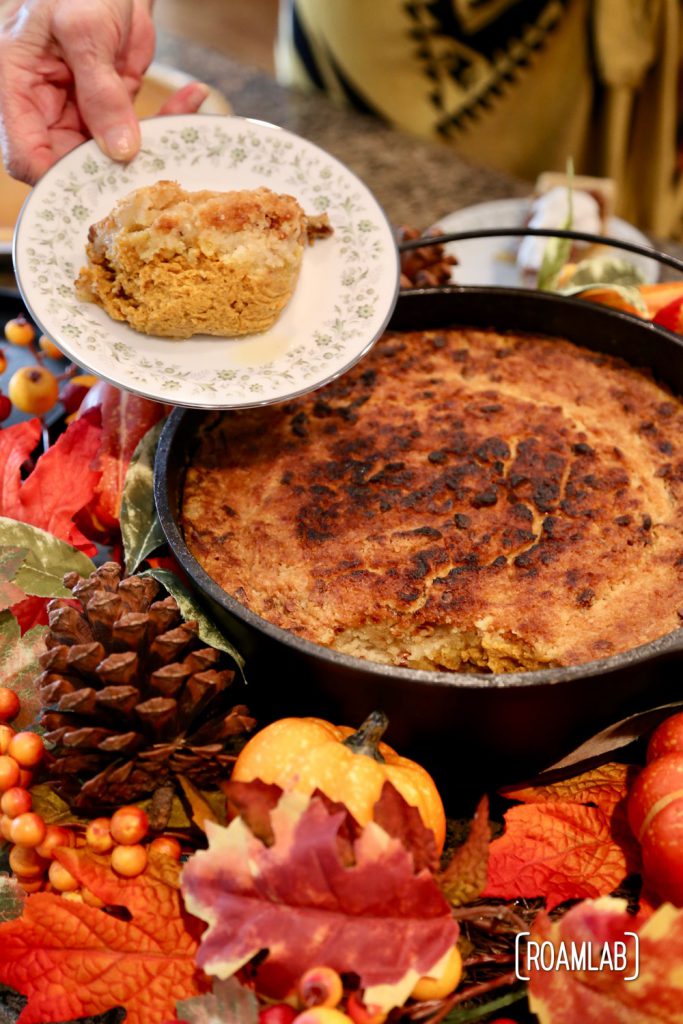 Directions
I know, the yellowcake may have thrown you for a loop. To be clear, we mean just what comes in the box. Yes, the yellow cake mix calls for water, eggs, etc, but we are subverting that with the rest of the recipe. So, just yellow cake it is. Have your whisk and mixing bowl ready? Let's go!
Preheat oven to 350
Mix pumpkin, condensed milk, eggs, sugar, cinnamon, nutmeg, and ginger.
Pour mixture into the dutch oven.
Cover pumpkin mixture with yellow cake mix.
Sprinkle pecans over cake mix
Sprinkle butter over pecans
Bake for 1 hour or until yellow cake is nicely browned.
Pairings
You know the drill. This is pie! So get some icecream or whipped cream or some immitation cream and go to town!
This Thanksgiving is a particularly strange one. With everything 2020 has thrown at us, the table looks a lot different. But I hope you all find some time to practice some gratitude and enjoy yourselves this evening.