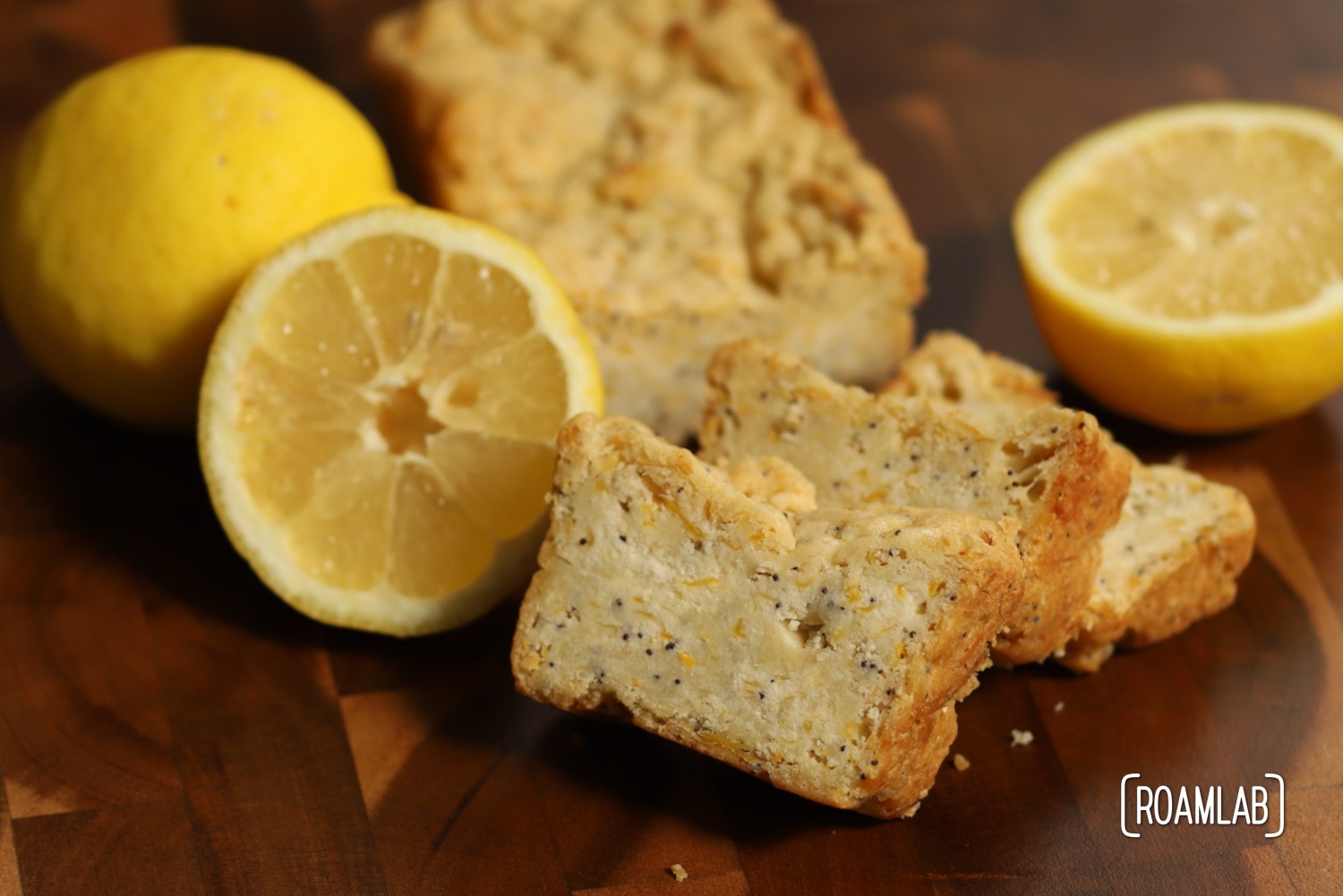 Lemon Poppyseed Squash Bread
Campfire Cooking Recipe
Ah, summer. A time when we wanderers head for higher climbs and cooler climates and anyone with access to a vegetable garden is overflowing with squash. Sure, we can grill it. We can sear it. Squash is so flexible, that it's hard to think of some form of cooking we can't incorporate it into, including baking. And with the pale buttery skin of yellow squash, we can't help but think of other yellow produce. So, it's time to whip up a batch of Lemon Poppyseed Squash Bread.
I love to start the morning with a slice of lemon poppyseed squash bread and a cup of tea. But they can be a delightful snack any time of day. So, let's gather our ingredients and make one tasty treat.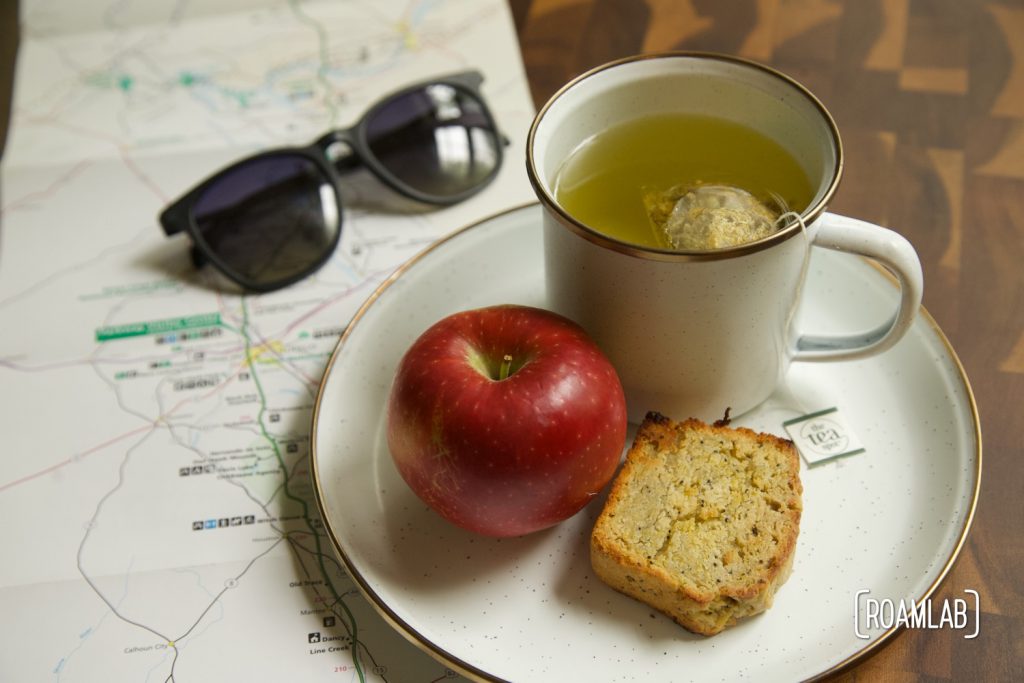 Lemon Poppyseed Squash Bread Recipe
Serves 12
Ingredients
1 cup butter
2 cups sugar
1/2 tablespoon lemon zest, finely grated
1/4 cup lemon juice
1 teaspoon almond extract
1/2 teaspoon vanilla extract
1 teaspoon salt
1 teaspoon baking soda
1/2 teaspoon baking powder
3 cups all-purpose flour
2 cups yellow squash, grated
1 tablespoon poppy seeds
Equipment
2 8.5″ loaf pan
1 large mixing bowl
Spatula
Grater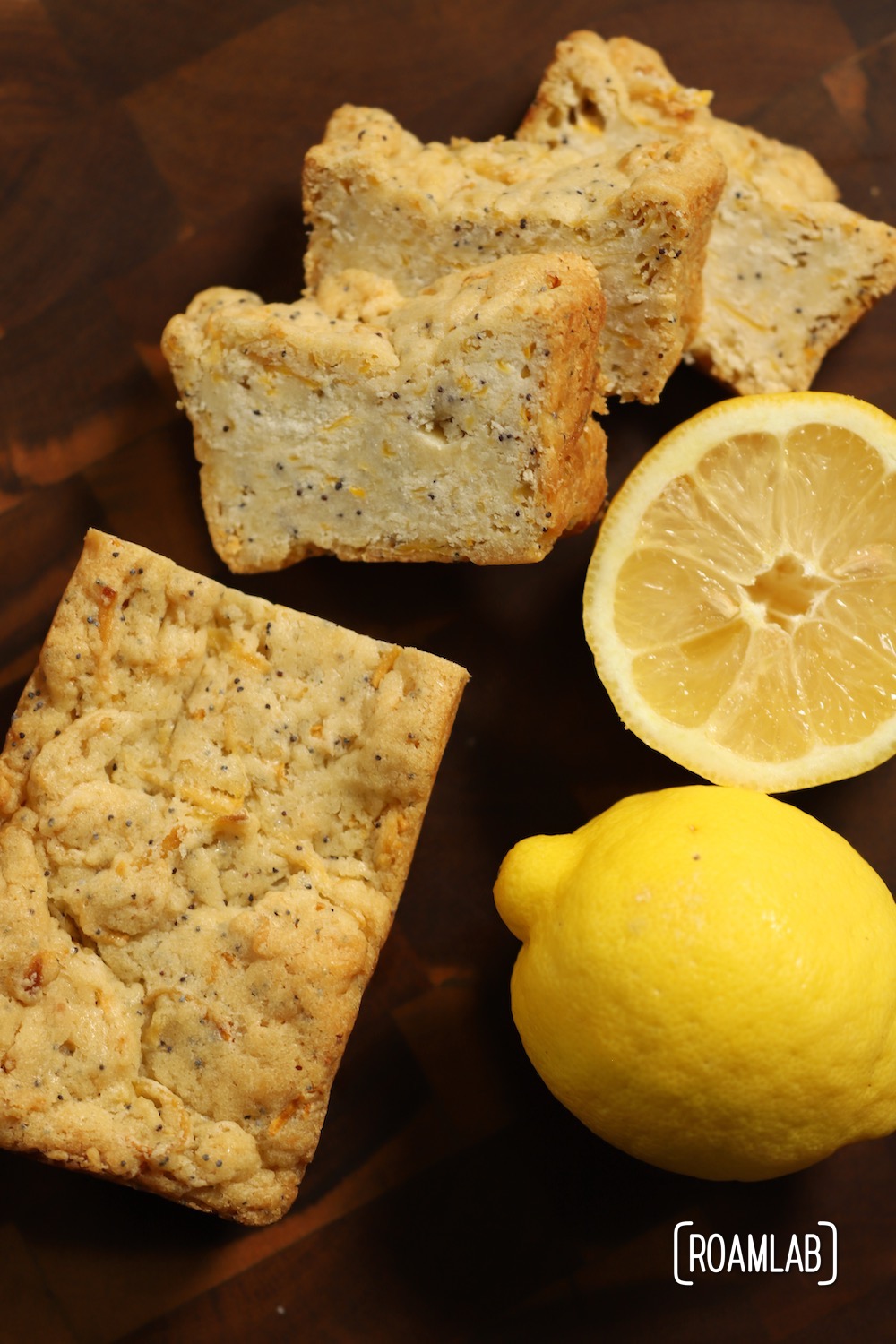 A Note On Portion Size: By the time I get around to baking this bread, I often have a massive backlog of squash. So, I tend to prepare it in double batches. But double batches are the max capacity of my mixing bowl and most home food processors, for those with access to one.
Directions
Preheat oven to 325
Blend butter, sugar, zest, juice, and extracts into a fluffy
Add salt, baking soda, and baking powder
Mix in flour, one-half cup at a time
Roughly blend in squash and poppy seeds
Grease two 8.5″ loaf pans
Split mixture between pans
Bake for an hour or until a toothpick can be inserted into the center of the loaf and be removed cleanly
Cool for 5 minutes.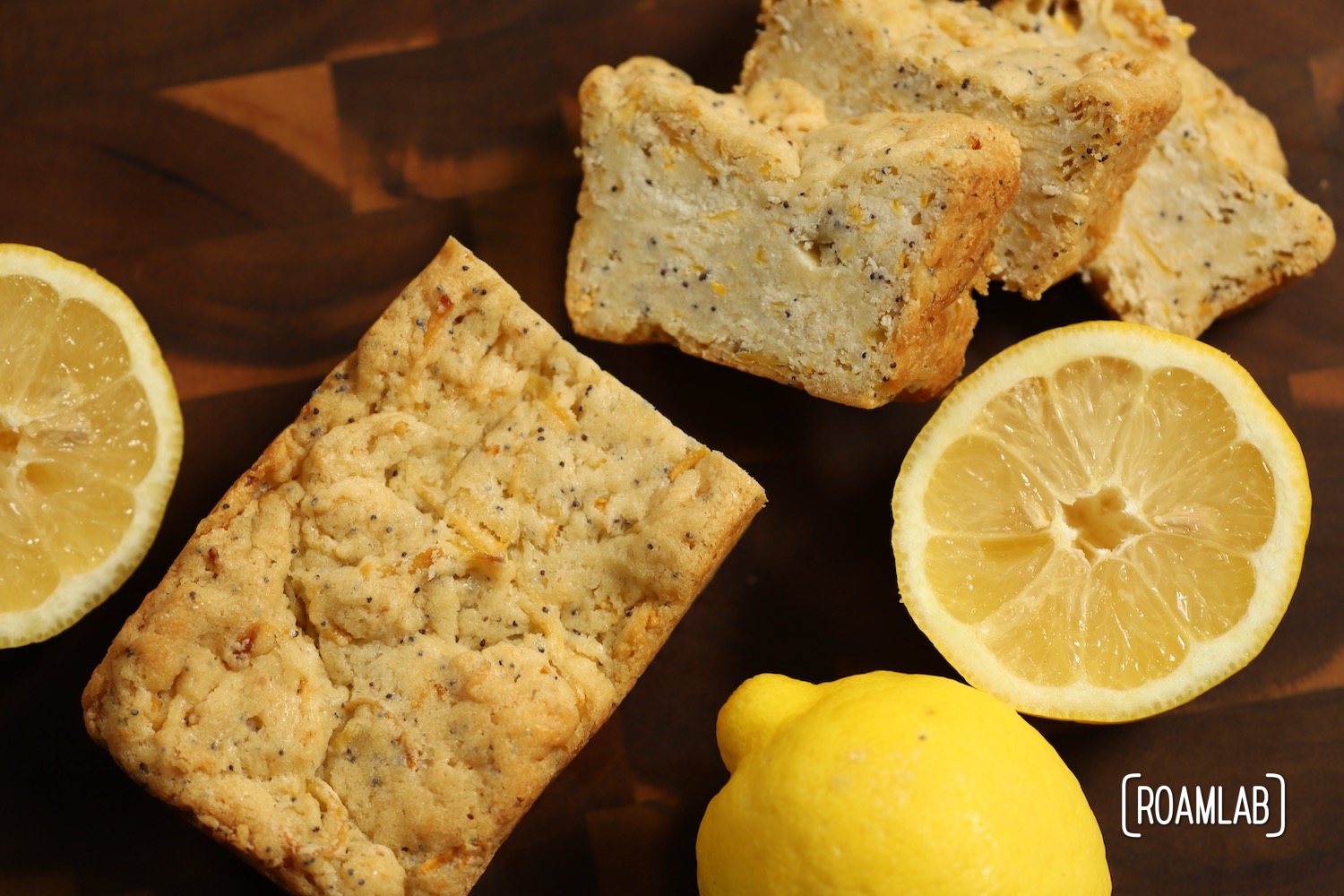 Shelf Life & Storage
As delightful as this recipe is, one thing it isn't is shelf-stable. Once the bread has cooled, we have to make a choice: either eat or store away the loaf. The loaf is best fresh but anything that won't be consumed shortly after baking should be stored chilled. If we anticipate eating a loaf within the next week, we wrap it in plastic and store the bread in the refrigerator. Any loaves that won't be eaten within a week should be frozen. Just be sure to allow the loaf time to thaw before trying to slice it. These loaves are dense and freeze solid.
Fortunately, these loaves handle freezing well and, once thawed, they are almost as good as when they first came out of the oven. As noted earlier, this is a dense bread, and much like scones, it will always be best fresh. Even so, a slice of lemon poppyseed squash bread can regain much of that original smooth and soft texture with some time in the toaster.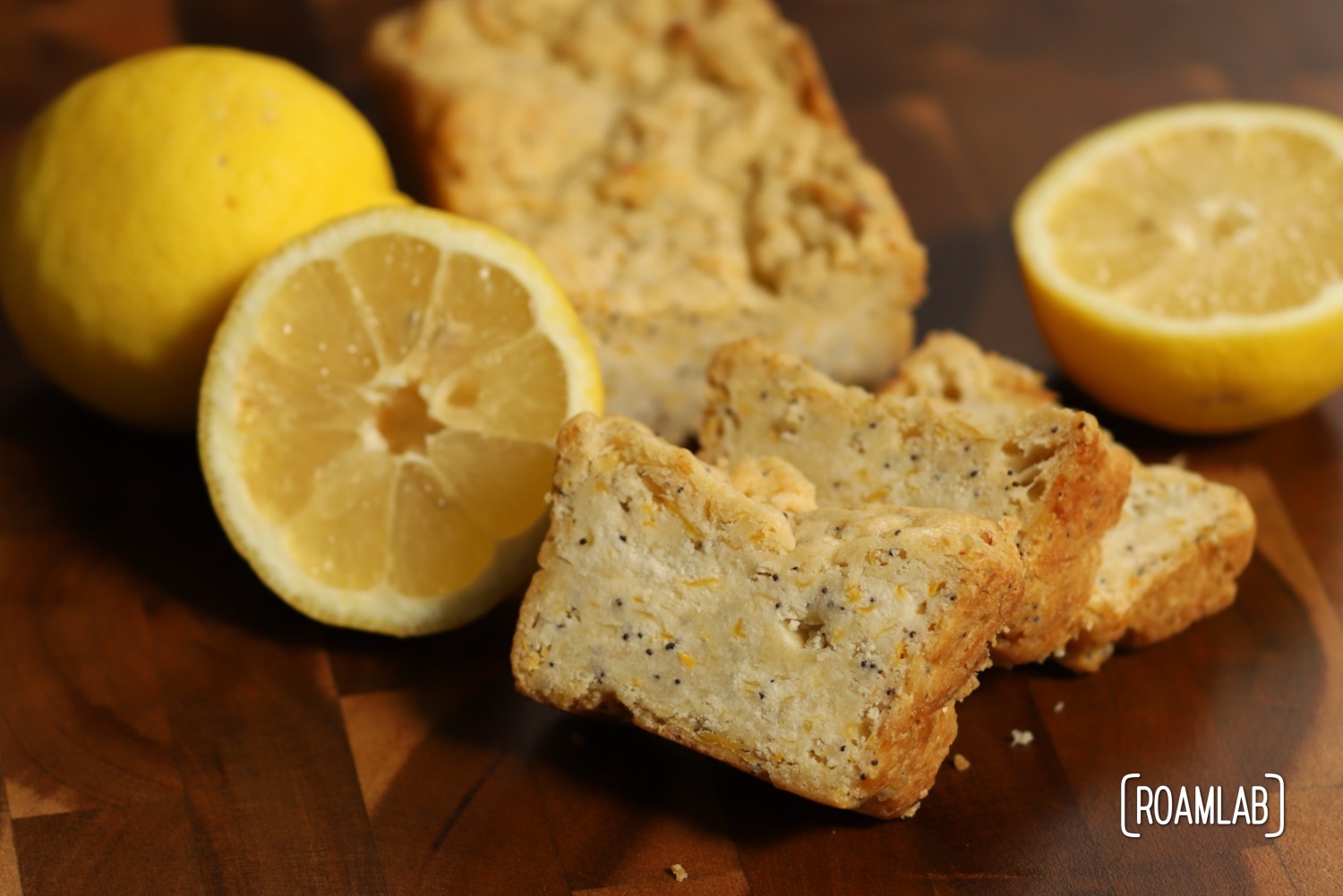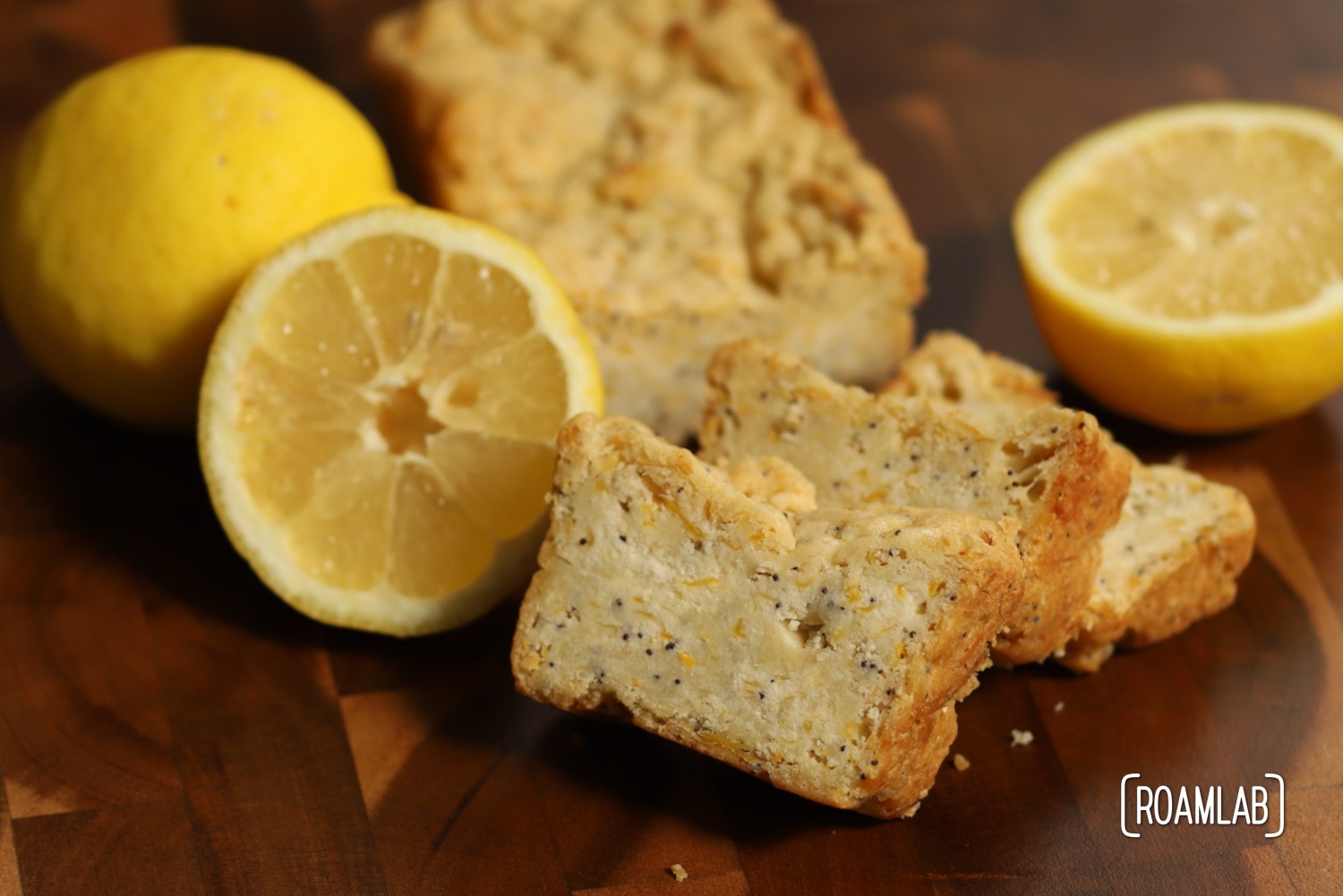 Pairings
I tend to enjoy lemon poppyseed squash bread as a treat on its own. That said, it can be enhanced with fruit or a mug of some aromatic morning brew. Better yet, the texture is similar to a pound cake and can be subbed in for a dessert for those looking for some alternative indulgences for a sweet tooth.