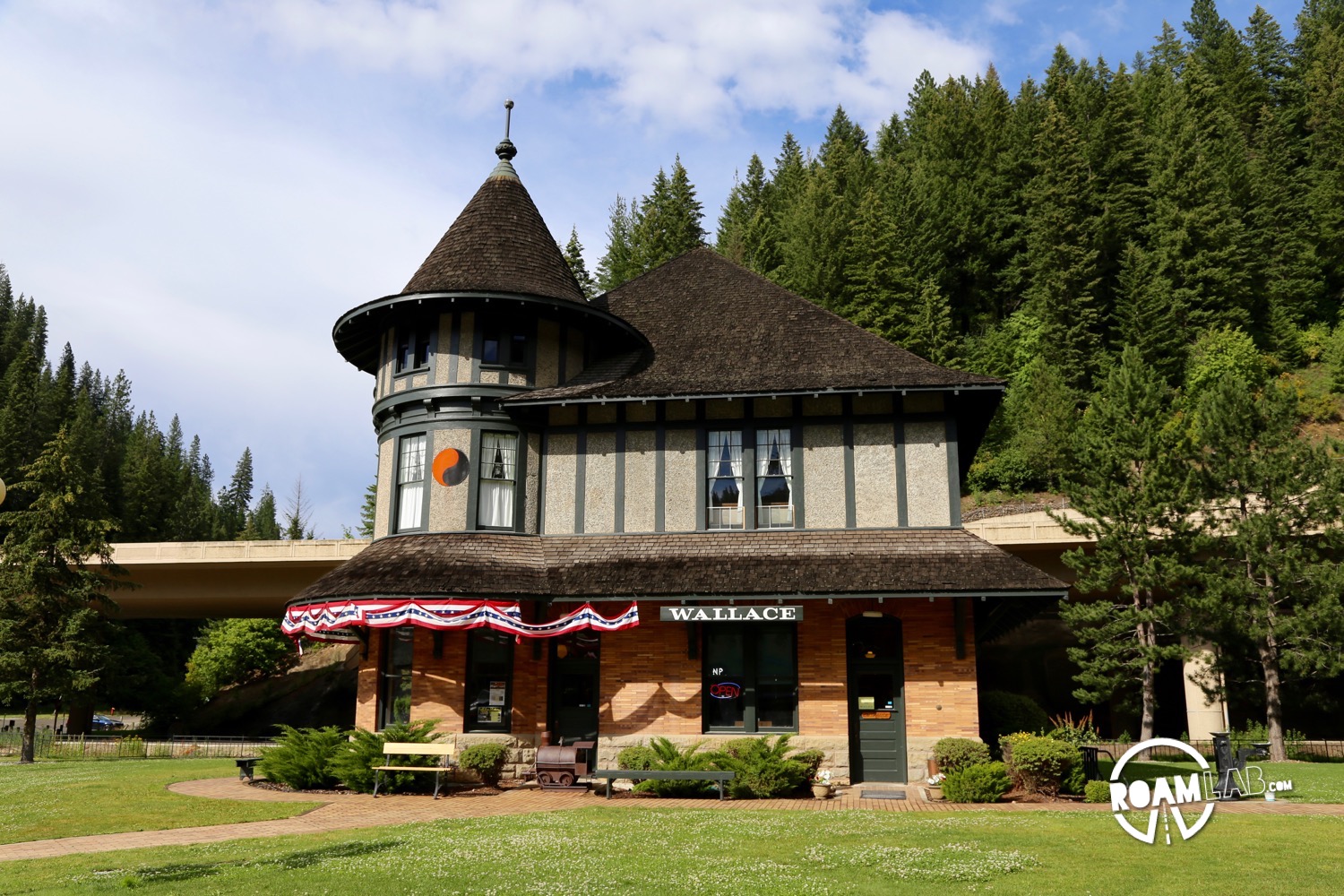 On occasion, we stop in a town for what should have been a quick stop that wasn't so quick. What was initially just a lunch stop became a stroll about town, which became a tour of a bordello, culminating in getting our growler filled.
Wallace, Idaho is a historic mining town. In its hey day, the town thrived as the primary town of the highest producing mining district in all of the United States of America: the Coeur d'Alene silver-mining district. It has been shot, burned, and experienced constant change. Miners and mine owners engaged in open warfare in the 1890s. The Great Fire of 1910 burned one third of the town as well as 3,000,000 acres of Washington, Idaho, and Montana.
In more recent history, a visit to the local mining museum also includes the last stop light on I-90. Before it was retired and the I-90 overpass was built, this stop light was the only interruption in all of the 3,100 miles of I-90. When the light was taken down, it traveled in state, with its own oversized street light coffin.
Today, the town has turned from its seedier days to be a welcoming, charming break from the freeway. Not only does it enjoy the quaint brick structures of its mining boom days but it has the restaurants, bars, and shops that makes a small town feel inviting to all. We enjoyed lunch at 1313 Club, a tour of the Oasis Bordello Museum, and filled our growler at Wallace Brewing.