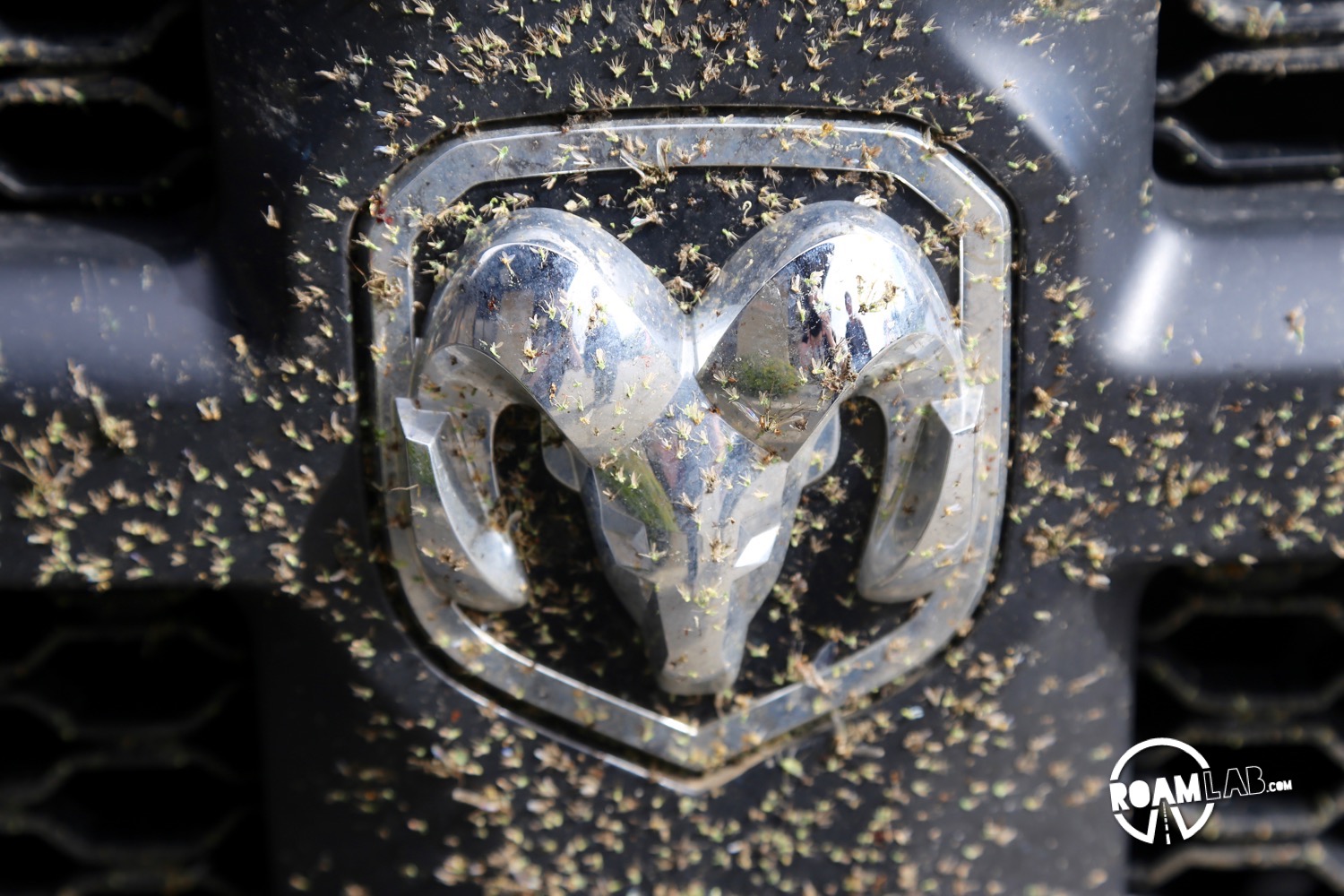 We thought it was rain. It wasn't. The evening twisters across the farmland were not wind and dirt but small insects that now plaster Dodgy's grill. The sound as they smashed against our window shield may have sounded like rain, but the smears left by our window wipers quickly dispelled that illusion.
We asked locals if they knew what these little bugs were. Could it be grasshoppers? Could it be gnats? An older man behind a register nodded sagely, "those would be no-see-ums."
Colloquial terminology aside, we were dealing with a type of small fly called Ceratopogonidae. You may know them as midgies, sand flies, or punkies. In hindsight, we are fortunate that we encountered them on the road. The females suck blood as part of their reproductive cycle. Apparently, their very small size and itch inducing cravings have lead tent makers to equip window openings with extra fine mesh called "no-see-um nets" to keep these little biters away. We stuck with our solid windows and air conditioning. In the end, we have hundreds of the little troublemakers forming a 5 o'clock shadow on Dodgy's grill.