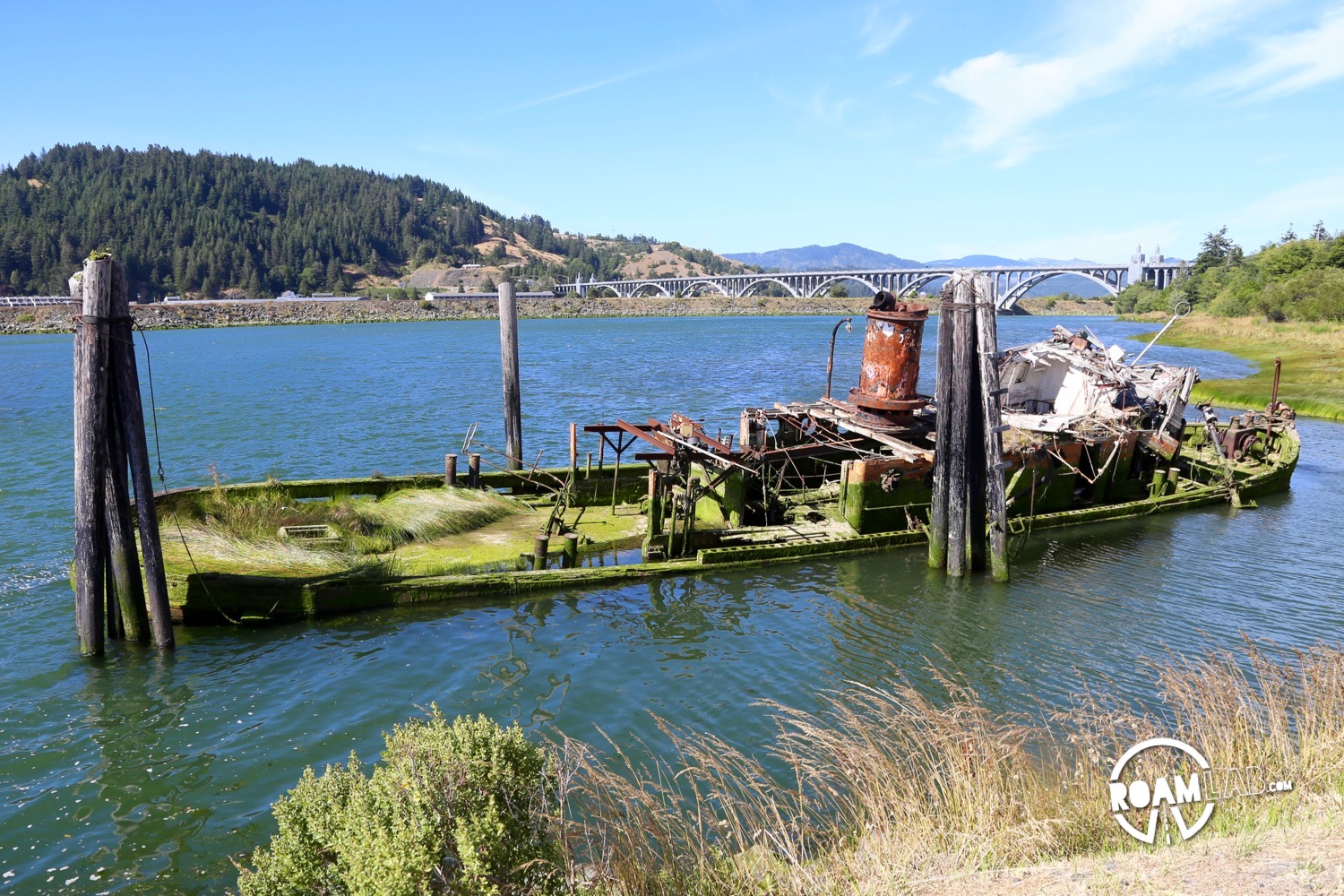 The Mary D. Hume was the longest operating service boat on the Pacific Coast and can still be seen, half sunk, one hundred feet from where it was built over a century ago.
The Hume was built to replace the "Varuna," a small steamer that sunk in the Rogue River in Oregon.  The Varuna's steam engine was salvaged and the Mary D. Hume was built with the original engine. The ship was completed in In 1881.
Ninety-seven years passed between the Mary D's first day as an active commercial vessel to its retirement. For that entire time, the Mary D. Hume retained its name—shared with the original owner's wife.  In its time, the ship was a used for freight, whaling, towing, and halibut fishing.  As a whaler, the Hume recorded the largest catch of whale Baleen and the longest recorded whaling voyage.
Today, you can see the half sunk Mary D. Hume in the Rogue River, like its predecessor over a century ago. It is now a man-made island, with local shore grasses and moss covering the ship—turning the once black and red ship green.