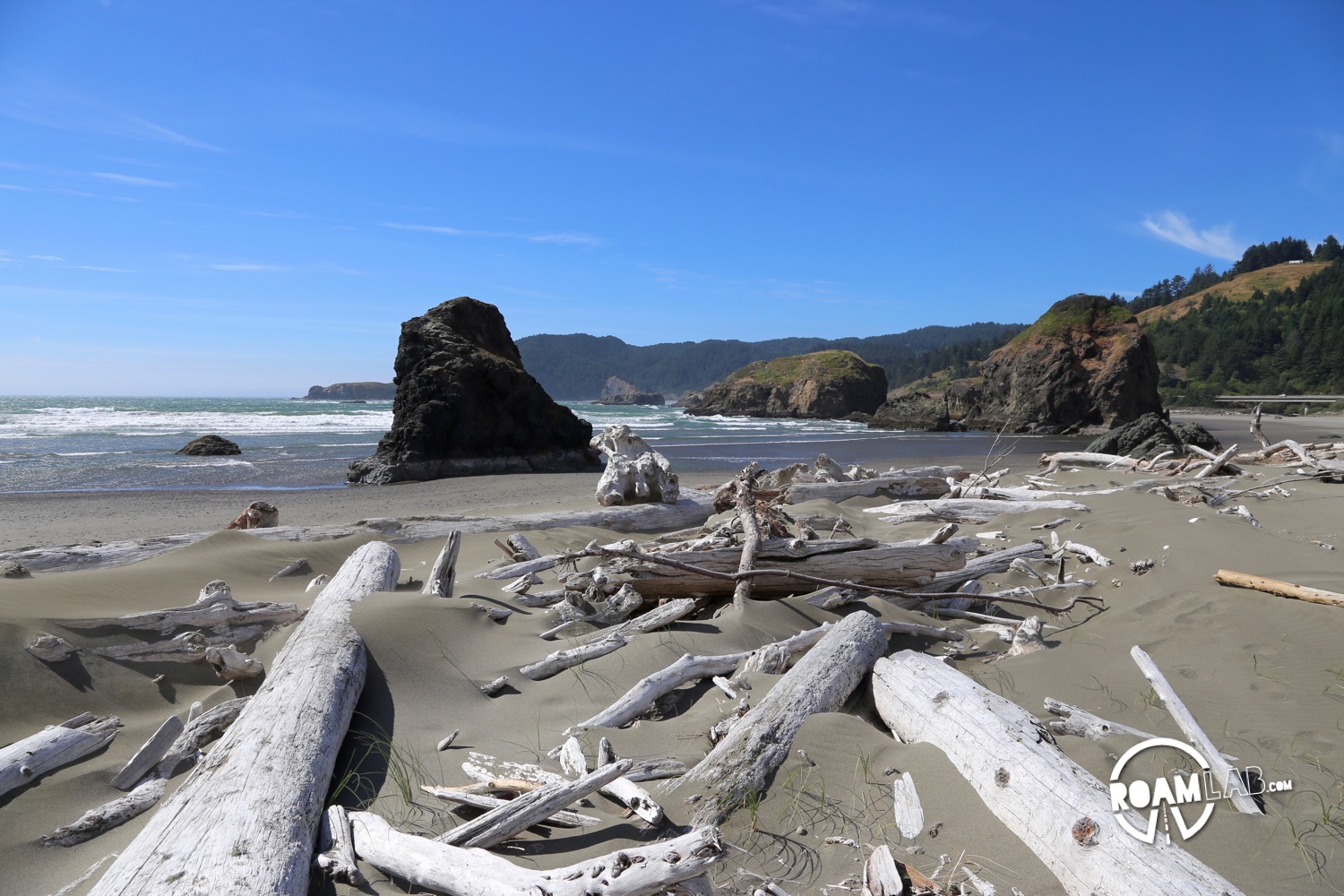 Oregon Coastline
After evicting our unwanted visitor, we were wide awake and set out on the road early. The morning mists lounged over the ocean, resulting in photographs that would strive for "atmospheric."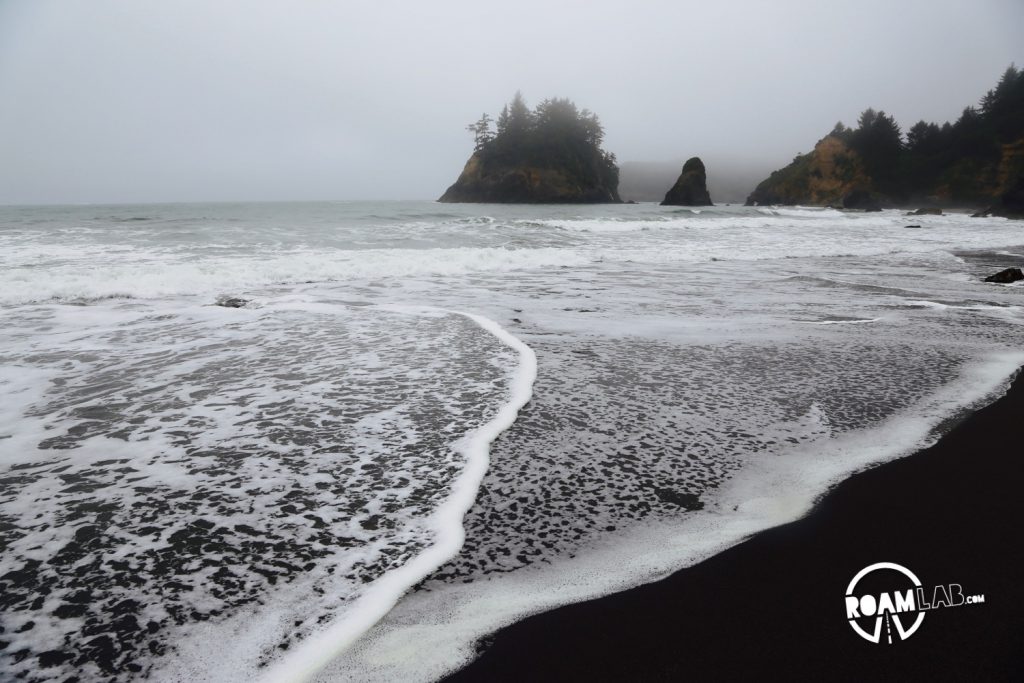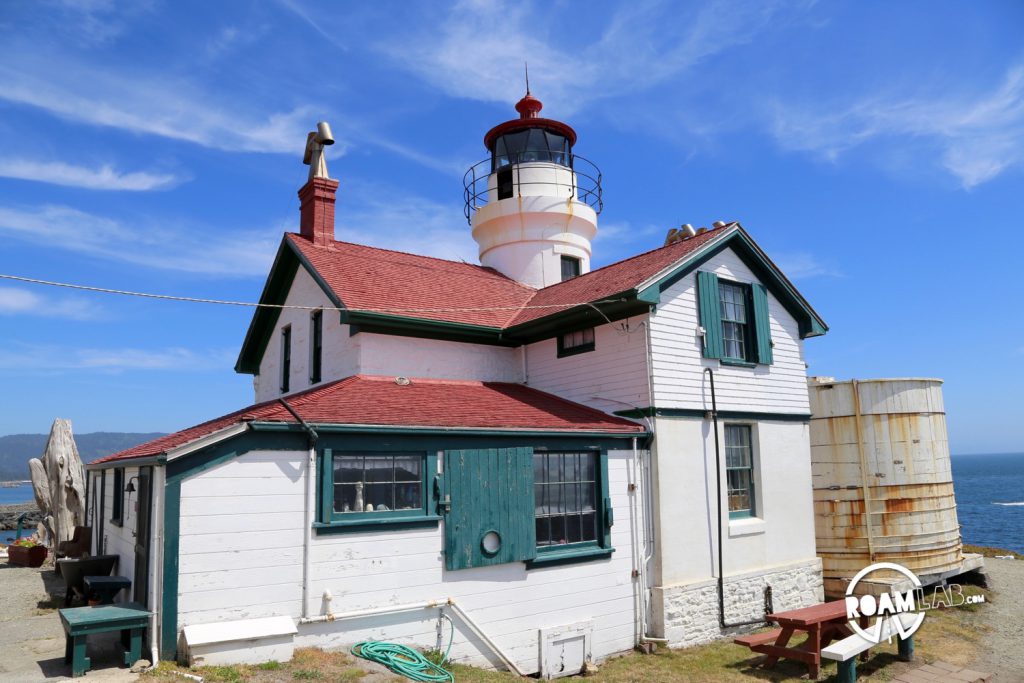 Uncharacteristically, one of the datasets we use in our business was released early and we paused at a local library to download and process the updates. By the time we were done, the cloud cover had burned off and we exited the library into sun and blue skies. 
From there on out, the day was typified by my constant cry to pull over to photograph cliffs,  lighthouses, or ocean bound boulders so large, they might as well have been islands.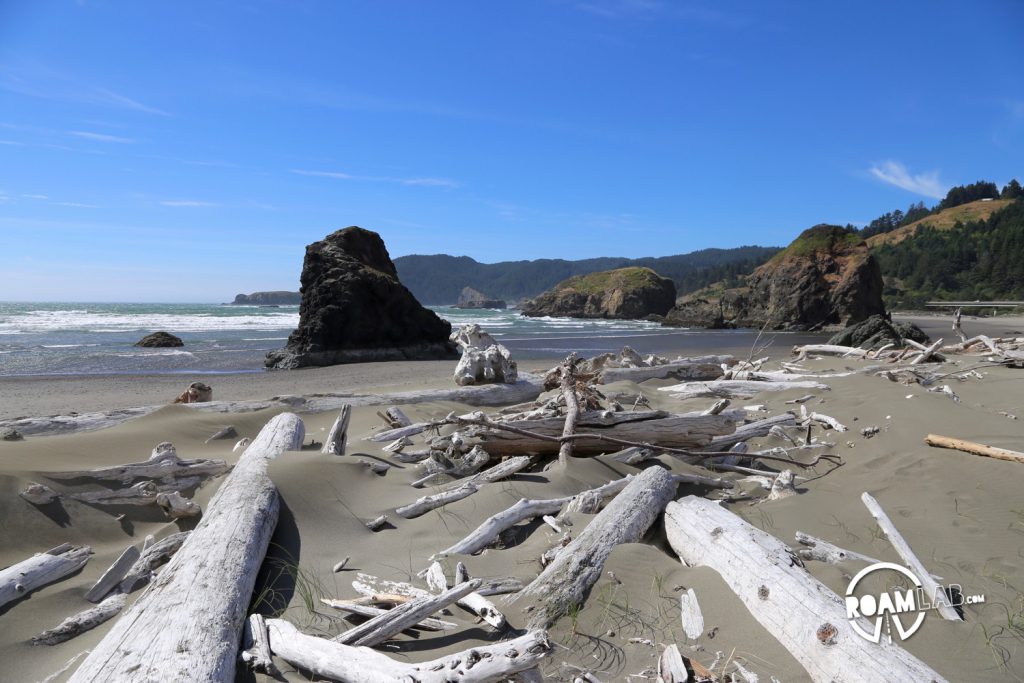 We crossed into Oregon, were the scenery continued to be more and more lush. Seaside cliffs gave way to sprawling pine forests. Our goal was to reach Portland that night but there were so many magnificent sites that it was impossible to stick to a time table. There were starfish to uncover, waves to wade through, and precious moments to capture. 
By the time we rolled into a truck stop outside of Salem, Oregon it was 1AM and all we wanted was to sleep.