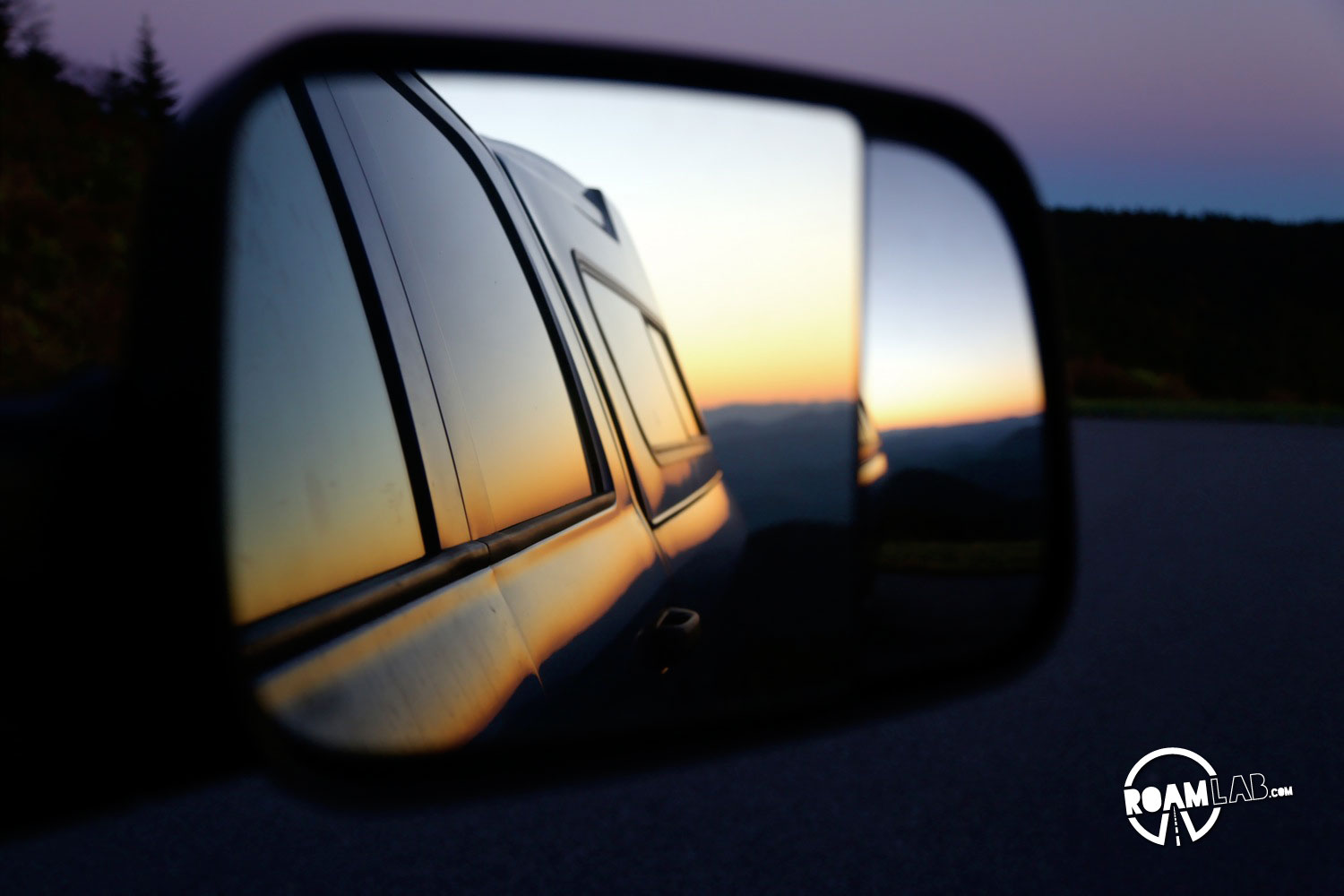 Happy Holidays! 2016 has been an exciting year for us. We continued our nomadic adventure. We bought a new truck dubbed Dodgy II: The Truckening (our van was Dodgy I). We built the truck bed into our own cozy living quarters with all the necessities: a bed and…nope, that is about it. But it does have 4-wheel drive, so we can get out into the wilderness. We drove from Washington to North Carolina and hit 22 other states along the way. We stared down buffalo in Yellowstone. We hiked along glaciers in Olympic National Park. We tested our endurance in Death Valley in June. We roughed it, sleeping on the lawn of the opulent Biltmore Estate in North Carolina. But best of all, we are grateful to all the friends and family that we saw in our journeys this year and hope to see more in 2017. We wish you joy and adventure in the coming year.
The Best of 2016
How do we pick what makes the list? It's all about what leaves the most lasting impressions. These were the stops that we look back on and say, ``Wow, can you believe we did that?``
Best Park
MONTANA
2016 celebrated the National Park System's centennial. We visited iconic parks such as Yellowstone, Grand Teton, Badland, and Arches. But none of these quite compared to the awesome scale of Glacier National Park.
More Parks
Best Hiking Trail
Big Pine, California
Our favorite activity is hiking, so finding awesome trails is incredibly rewarding. We didn't know what we were getting into on Big Pine Creek. If we had known, we probably wouldn't have done it. But it was certainly worth the trip!
More Trails
Best Campsite
Big Pine, California
Most of the time, we camp out in truck stops and Walmart parking lots. But there are times that we find a convenient camp site. For the first time, I planned one leg of our trip enough to be able to make reservations in advance. That's how we were able to procure a gorgeous spot with panoramic views overlooking June Lake.
More Campsites
Best Museum
Big Pine, California
The Adams Museum scratches my itch for the odd and historical. It is a three story cabinet of curiosities—complete with dinosaur bones, counterfeiting equipment, and a nudist colony.
More Museums
Best Recipe
This year, I have also begun to cook over the open campfire. It has taken our traveling to the next level: bringing our preparation and eating our meals outside. But none has been more deliciously decadent than baking boozy sticky rolls in the great outdoors.
More Recipes
Best Oddity
St. Louis, Missouri
I had to make up some category to include City Museum in my "best of" list. While Museum is in the name, it hardly describes the magic of this converted warehouse of found items and inspired art. Instead of observing displays, I climbed over suspended plains, slid down a ten story slide, and crawled through hidden crannies.
More Oddities
Did we forget to weigh in on some other part of travel?
What were your favorite places you visited this last year?