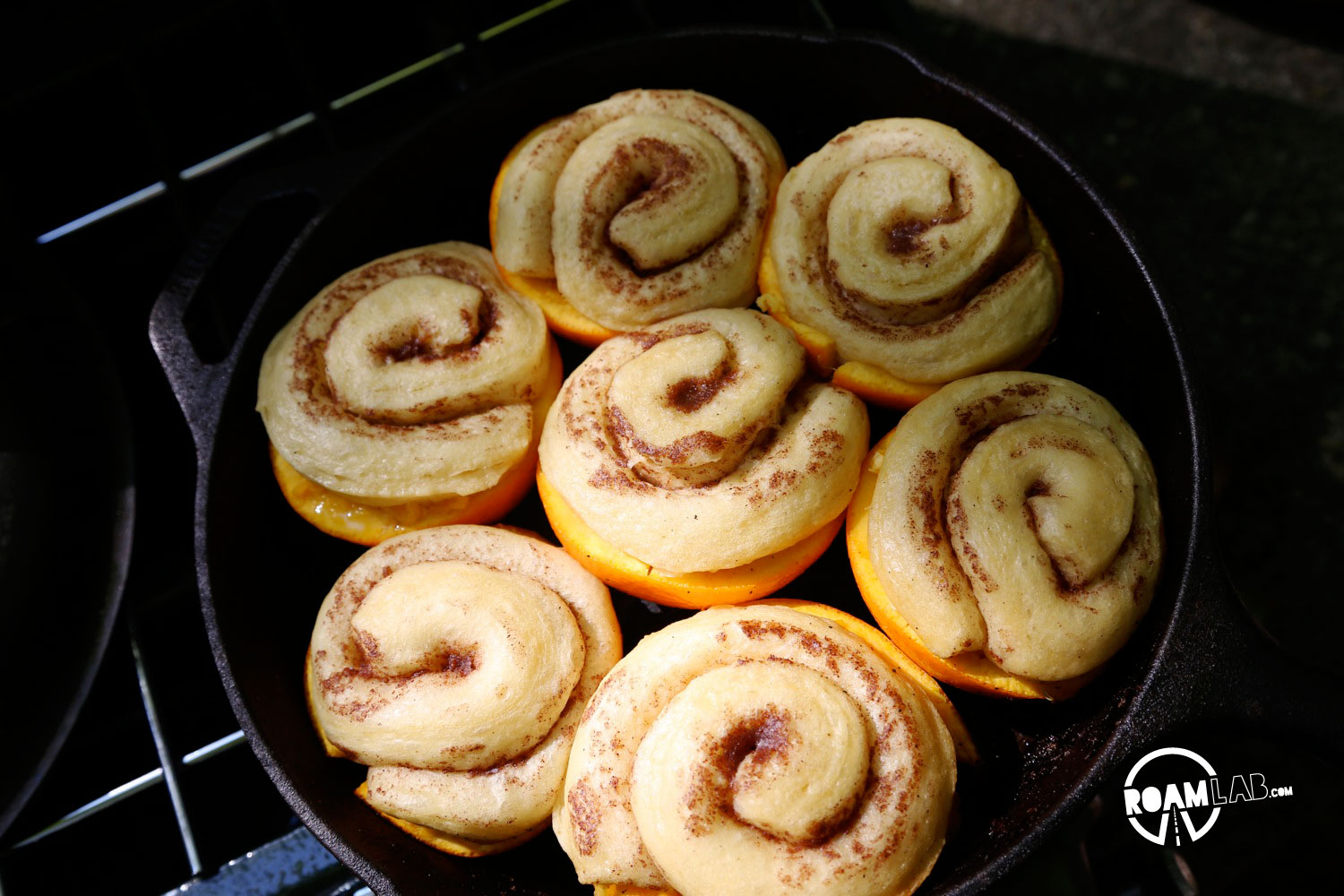 Big Boys & Girls Boozy Campground Orange Sticky Rolls
Campfire Cooking
Look, when I was 7, I loved sugar like all the other kids out there. But after graduating from puberty and passing through the nihilistic black hole of my teens, I started to look for a bit more nuance in my life. There was more to life than just stuffing as much butter and sugar as possible into every pastry. So, even when I take a short cut and use pre-made dough and oven ready rolls, I need to bring something original to the fire.
I came across mention of cooking cinnamon rolls in orange peels one day and perked up my ears. When campfire cooking, a frequent challenge is cooking the entirety of a dish without horribly scorching the bottom. And here comes the idea of orange peels: a receptacle that can buffer a baked good from the direct heat of the fire and cuts back on cleaning time.
While most talked about orange cinnamon rolls in the framework of wholesome family fun, let me be the devil on your shoulder and propose a shot of bourbon. Yes, here is my version of the orange cinnamon roll: the Big Boys & Girls Boozy Campground Orange Sticky Rolls.
Directions
Cut each orange in half and remove the inner flesh.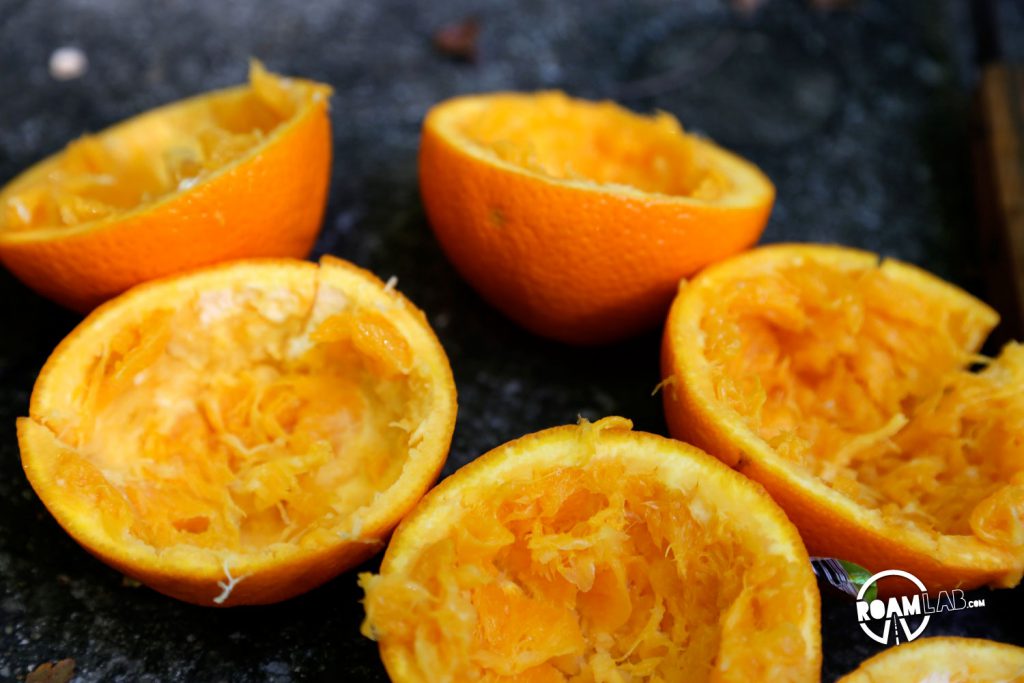 Side note: While you are certainly free to use the orange flesh in whatever way you see fit, as booze is already the day's theme, might I suggest a mimosa? I didn't have proper juicing equipment on hand, but I managed. Nobody complained about pulp when I pressed a mimosa with fresh squeezed orange juice into their hands. Of course, while I made cinnamon rolls for breakfast, someone might make them for desert. All the same, there is no shortage of orange flavored cocktails where your excess orange juice can find a home.
Place each roll in its own orange half. One container of Pillsbury Grands makes for 8 rolls, so there should be eight orange halves.
Cover top of rolls with chopped walnuts. Really, there are plenty of nuts you could choose from. I was also considering pecans or almonds. But we always have walnuts on hand so that made the decision easier. When it comes to nuts, we tend to buy packages where the nuts are already broken into chunks. The time in the package, rubbing against each other, seems to have rounded any sharp edges that are left by a blade when chopping nuts.
Place orange halves in a pan. I used my cast iron skillet but I have seen other people use cookie sheets.
Given the extra moisture from the oranges, the tops of the rolls may not get crispy like in the oven. Luckily, the nutty topping should help with that. Instead, it's important to make sure that the rolls are cooked through and that the center is not dough by checking how resistant the roll is when you gently press down on it. When it is done, take the orang halves out of the pan and place them on plates. They will be very hot.
Spread the icing over the rolls and enjoy!