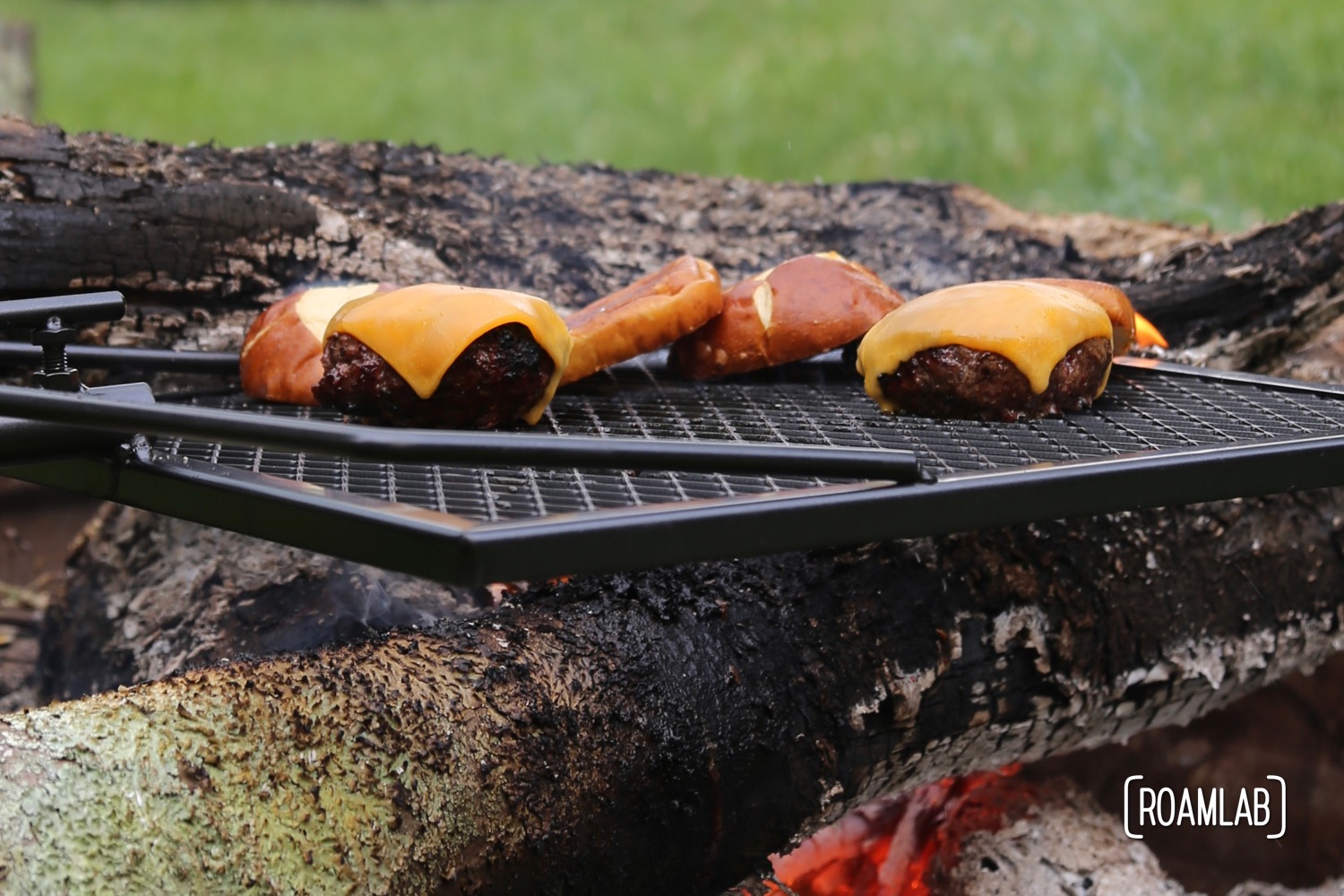 It's fall and, for us that means one thing: campfire cooking. The air is getting crisper and it is the perfect time to gather around a campfire and enjoy the evening. My campfire cooking toolkit is quite extensive, but it just got a valuable addition with a gift from Adjust-A-Grill. The simple design of a steak driven into the ground and flat square grill that can be attached at different heights along the stake allows me to take my hamburgers and steaks out of the frying pan to be cooked over the fire.
Like any piece of outdoor equipment, storage is an important feature. Everything collapses into a simple, flat square and stores in a nice baggy provided with the grill. There is even a little cap to put on the end of the stake to prevent it from damaging anything while not in use.
Overall I'm a fan. The only notable flaw in the design is the stake itself. And it's not in the manufacturing. It's just that, with only one point of support for the grill, it is only as stable as the earth that supports it. So, it can be a pain to drive it deep enough in rocky earth or unstable in soft earth. I tend to mitigate the problem by stacking rocks to support the other side once I've found the height I like. But that does negate the adjustable design.
Even so, I find it a handy tool in our cooking repertoire and look forward to busting it out a lot more this fall. You can join us by ordering your own Adjust-A-Grill through the Adjust-A-Grill website, Amazon.com, or many other outdoor retailers.
Do you have a favorite thing to grill? Share it in the comments!