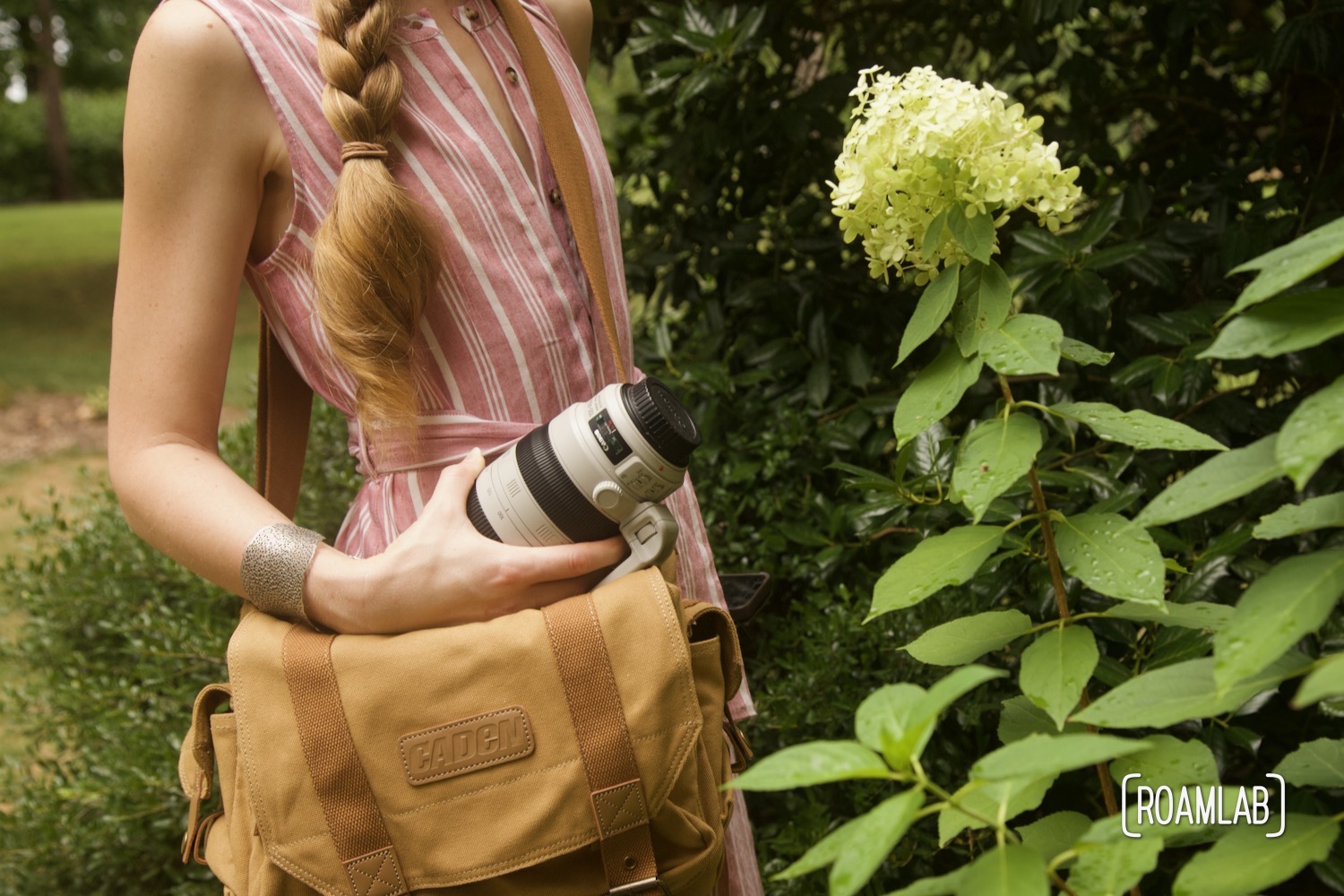 Camera Gear for Road Trips
Adventure Cameras, Lenses, Drones, & More
Road trips can pose a bit of a paradox for those that want to document them. Travel exposes us to some of the most awe-inspiring landscapes and precious moments, and yet it also limits what kinds of equipment we can bring along. We certainly can't fit a full photography studio in our 1970 Avion C11 truck camper. But, over years on the road, we have narrowed down our kit to bring along the gear that returns the greatest value for the space it consumes. So, today we'll share the camera gear that we always have in our camper.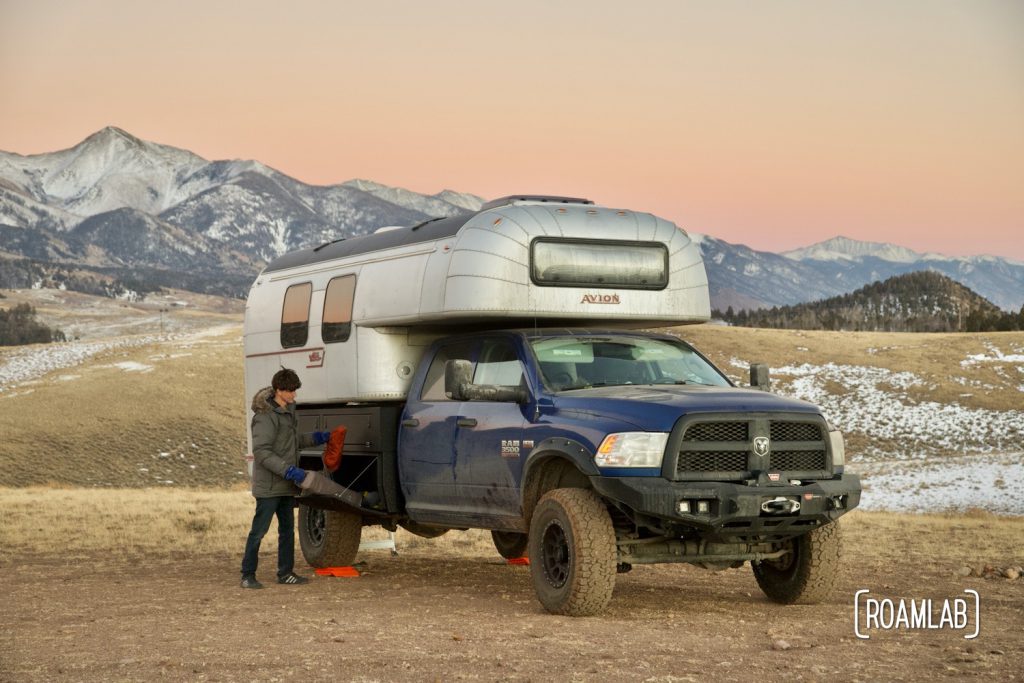 A note on cost
Camera equipment can run the gamut in cost. Today, almost everyone has a decent camera built into their phone. But once we divert into specialized amateur and professional equipment, something as simple as a lens can vary in price between $10 to $10,000. Of course, that's because lenses aren't nearly as simple as they may initially appear and a quality lens can make all the difference.
A price-savvy consumer can get a great bang for their buck with a collection of prime lenses. Prime lenses do not support zoom–a feature that introduces a great deal of complexity in the manufacturing process and, therefore cost. And this can work well for those specializing in a narrow range of photography such as portraits or who have a lot of space to store a large collection of lenses. But that's not us. Instead, we have shelled out for three high-end zoom lenses. And this applies to a lot of the equipment we carry. It's not top of the line, but it is high-end so that we can make the most of our limited space.
Another note on age
One way that we can afford this higher-end camera gear is that we are not constantly refreshing it with the latest and the greatest offerings. The only reason I have a Cannon 6D Mark II is due to an unfortunate accident in the Gulf of Mexico that brought my Mark I to an untimely end.
When I can, I send damaged equipment to the manufacturer to get repaired rather than buy a replacement. For example, a fall jammed the zoom functionality on my favorite lens. Fortunately, after a couple of weeks with the manufacturer had the lens back in top shape for much less than the replacement would cost.
In the interest of this article, however, I mean this as an acknowledgment that for a lot of our older camera gear, there are now newer versions that may be smaller and even cheaper than what we originally bought. Especially when it comes to drones. We don't recommend tossing out your old but serviceable gear, and we don't recommend trying to hunt down our older gear exactly. Please consider the following as guidelines and suggestions rather than a strict shopping list.
With all that out of the way, let's talk about cameras.
Different Types of Cameras
There are three main types of cameras on the market today: digital single lens reflex (DSLR), mirrorless, and point-and-shoot. Which type of camera we invest in sets our capabilities and the tone of the accompanying camera gear needed.
I mainly work with a DSLR. When you think of a professional photographer, you likely imagine them holding a DSLR. These cameras have a mirror inside that reflects the image from the lens up to an optical viewfinder so we can see what we are photographing. When we take a picture, the mirror flips up, the shutter opens, and light hits the image sensor. This type of camera gives us considerable control over settings like aperture, shutter speed, ISO, and white balance because it has physical dials on the body that we can adjust. DSLRs also have the largest selection of lenses available. And while we don't have a large selection, we have a very targeted one.
In comparison, mirrorless cameras can have the same image sensor as a DSLR, but they don't have a mirror or optical viewfinder. Instead, we compose our shots using the LCD screen or electronic viewfinder. Since there's no mirror, these cameras tend to be smaller and lighter than DSLRs. Mirrorless cameras have become increasingly popular in recent years, and many professional photographers are now using them for jobs. The light weight and capabilities make mirrorless cameras very enticing, especially for travelers. Frankly, I invested in my DSLR before mirrorless cameras were a viable option. And the technology continues to improve at a pace that I am not in a rush to incur the cost of a new camera and the kit that would come with it. But were I to start from scratch, mirrorless cameras are compelling options.
Speaking of starting from scratch, we likely all started with a point-and-shoot camera. Point-and-shoot cameras are the simplest type of camera to use because they're fully automatic. We don't have to worry about settings like aperture, shutter speed, and ISO—the camera will choose these for us. Point-and-shoots typically have a small sensor and a fixed lens, which means they're not as good in low light and can't zoom in as close as DSLRs or mirrorless cameras. However, they're much smaller and more portable, so they are often found in action cameras such as GoPros and drones.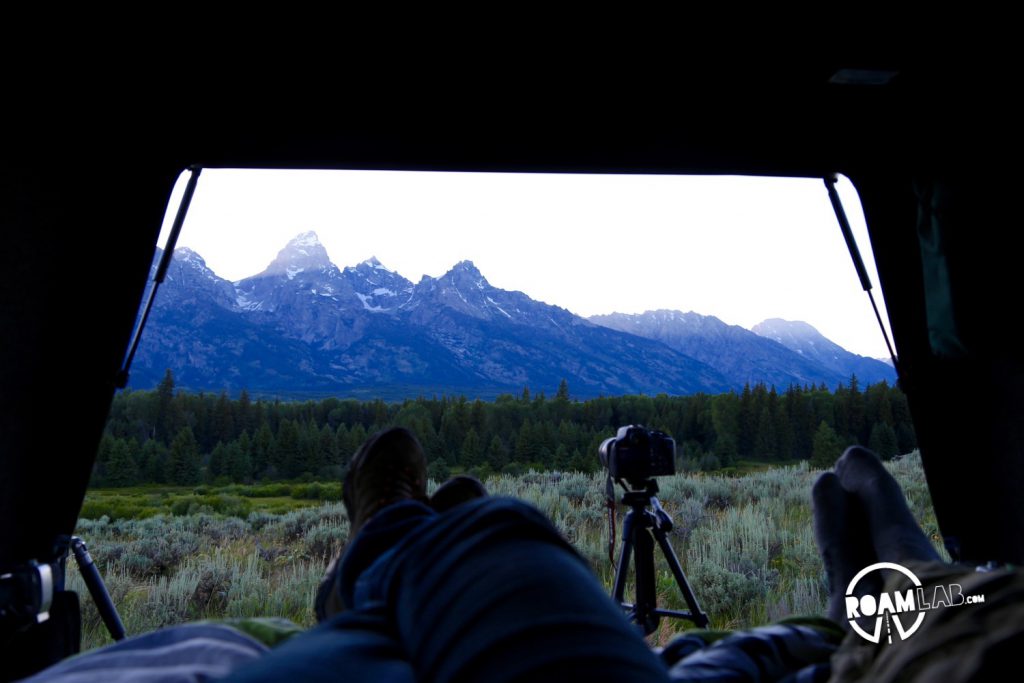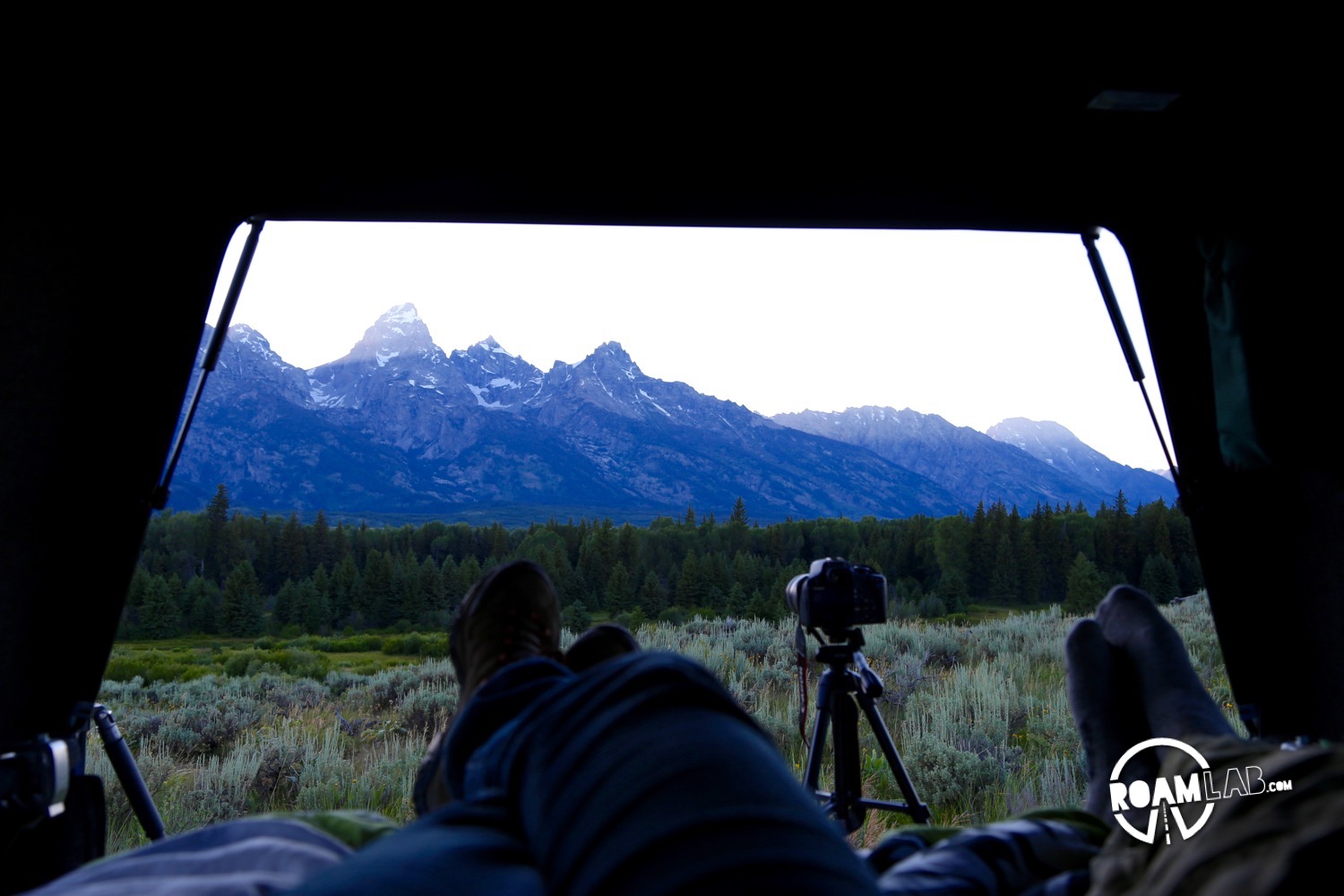 Our Camera Gear Kit
We have several cameras and accessories in our camera gear kit. We capture extreme angles and activities using a drone and GoPro action camera. But the core of our kit is a Canon 6D Mark II camera body with a collection of three lenses.
Camera Body
A camera body, often simply called a body, is the central component of a camera system. It houses the shutter, the sensor, and other essential components that allow the photographer to capture an image. A point and shoot camera would include everything in the body. But DSLR and mirrorless cameras often rely on auxiliary components such as lenses and flash. What body we choose will define the accessories that it supports. Generally, if we have a Canon, Nikon, Sony, or other manufacturer's body, then we will also invest in the lenses of that manufacturer.
I bought into Canon in 2010 with a Canon Rebel T1I as my main camera body. Rebel is a great entry-level DSLR that I still highly recommend for those just getting into photography. But, when we decided to sell everything and move out of our apartment to live on the road, my first big purchase was to upgrade to something with a full-frame sensor. At the time, that was a Canon 6D Mark I. After five reliable years of use and an unfortunate accident, I now travel with a Canon 6D Mark II.
Canon 6D Mark II
The Canon 6D Mark II is a full-frame digital SLR camera that is designed for photographers who want to create high-quality images and videos. With its 26.2 megapixel sensor, the 6D Mark II can capture stunning images and videos that can be used for various purposes, such as printing, sharing online, or even creating professional-quality prints.
One of the things that I love about the 6D Mark II is its compact size. When we are traveling, space is always at a premium. The 6D Mark II is smaller and lighter than many of the other full-frame DSLRs on the market, which makes it easier to take on hikes.
It is also one of the few high-end cameras that capture still photography and video. For a content creator on the road who isn't quite ready to invest in dedicated video and still cameras, the Canon 6D has been the perfect body for my work.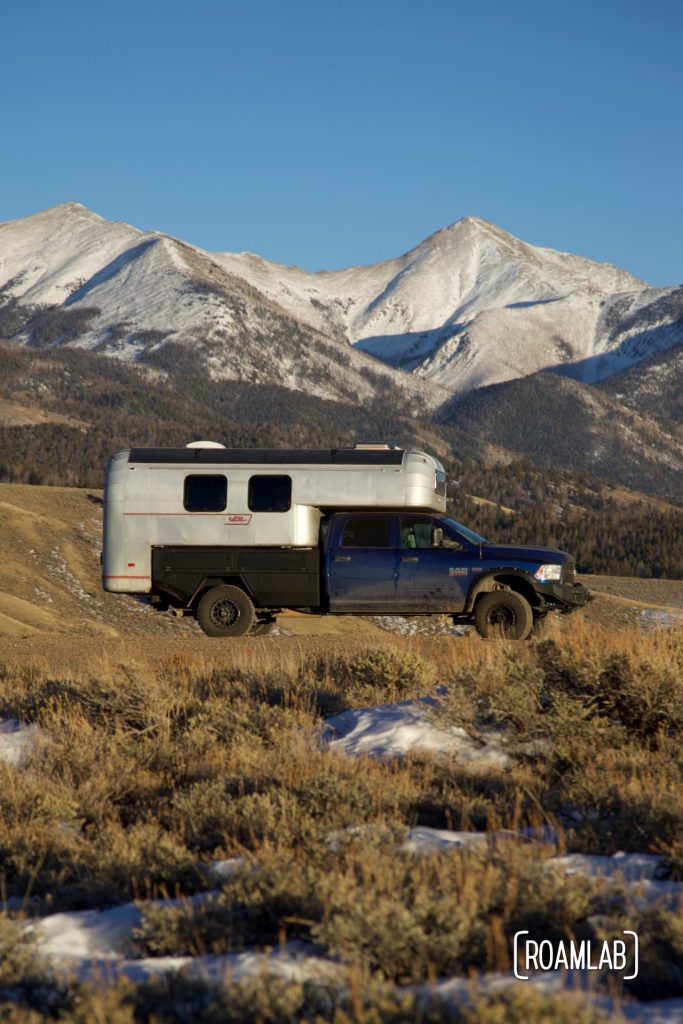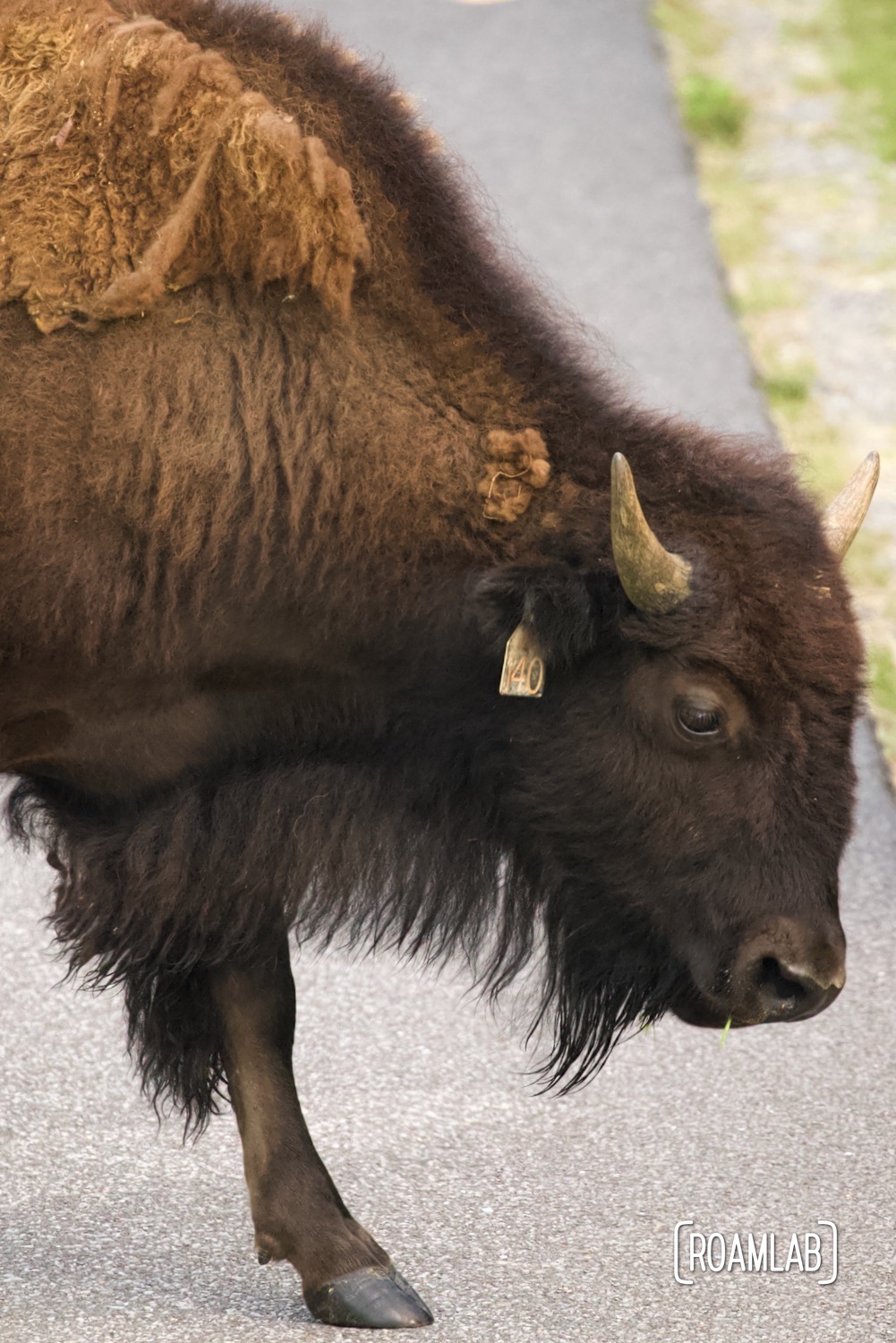 Lenses
A lens is an essential component of a camera system. At its most basic, a lens is a curved piece of glass that focuses light onto the camera sensor. How that lens is curved and arranged determines the range and focal length of the lens. In simple cameras such as our cell phone cameras, the lens is built in. For simple point-and-shoot purposes, this is sufficient. But as our photography skills expand, so will our demands on the camera's capability, and this is when it's time to invest in a camera body and a set of lenses.
Camera lenses are typically classified by their focal length, which is the distance between the lens and the sensor when the subject is in focus. The focal length determines the field of view and how much the subject is magnified. A shorter focal length results in a wider field of view and a longer focal length results in a narrower field of view. My wide angle lens has a wide field of view while my wildlife zoom lens has a narrow field of view.
I travel with Canon 24-105mm f4L, 100-400mm f4.5-5.6L, and 16-35mm f4L lenses. I find that these three focal lengths give me the flexibility to capture a wide range of images, from landscapes to detailed close-ups. And each fills a particular niche in my content creation.
24-105mm f/4L lens
The Canon 24-105mm f4L is a great all-around lens. Its wide-angle range means that I can use it for landscape photography and its longer zoom is great for portraits. It may seem large at 5-inches in length, but it is almost half the length of my zoom lens. That variety in the field and relatively small size make this my default lens. On longer hikes, when I don't want to carry the weight of other lenses, this will be the one lens I choose to bring.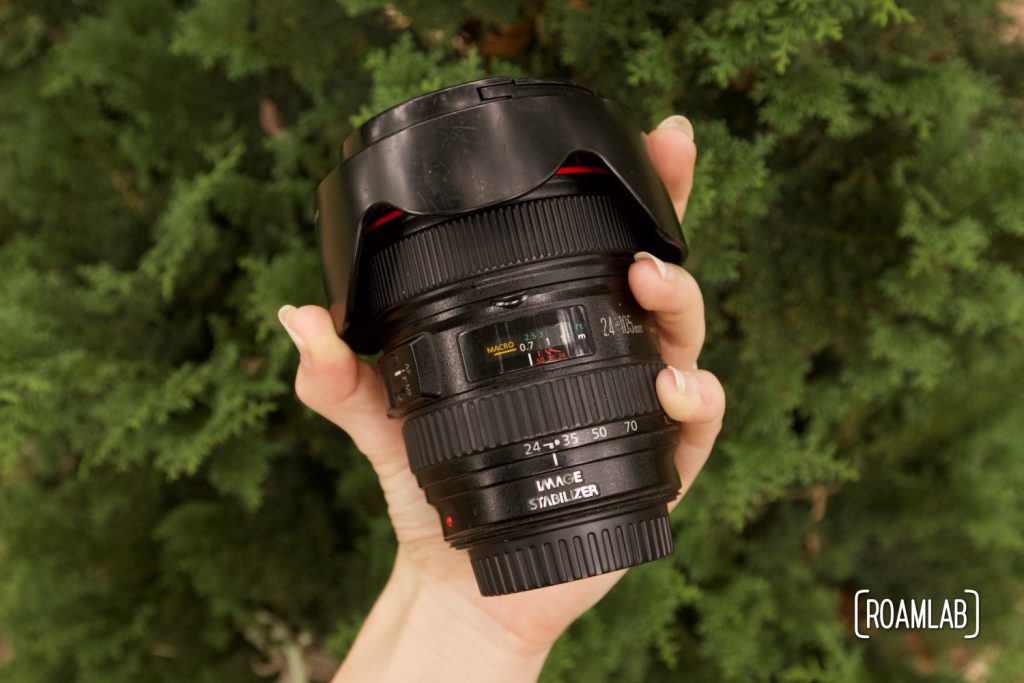 100-400mm f/4.5-5.6L lens
I simply call this my zoom lens. After all, it rivals any of Chris's binoculars for zoom and clarity. (And Chris loves binoculars) The Canon 100-400mm f/4.5-5.6L lens is a great lens for capturing wildlife and action. With a focal length of 100-400mm, this lens allows us to capture detail from a distance. The extreme zoom on this lens may seem like something with limited use. But, for our active, outdoor life, I tend to keep it within easy reach. It's ideal for wildlife photography where I can capture detail without getting too close. But I also use it in less obvious ways.
While it may seem counterintuitive, I use this lens for many of my truck camper shots. Shooting from a distance allows me to capture our truck camper as part of the landscape rather than as the singular point of focus.
The only downside of this lens is its size. At 9.8-inches in length, it is almost twice the size of my 24-105mm lens. This makes it challenging to pack for long hikes or backpacking trips. But if I know I'll be doing a lot of wildlife or sports photography, this is the lens I'll bring.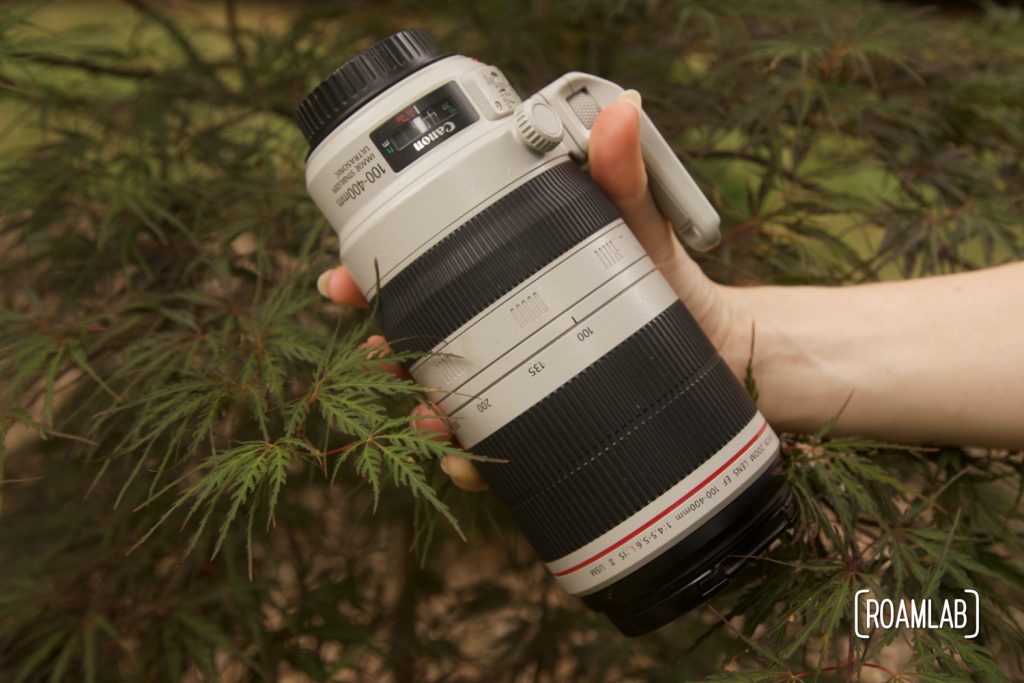 16-35mm f/4L lens
The Canon 16-35mm f/4L lens is my most recent and most pointed acquisition. While my other cameras are generally intended to capture our outdoor adventures, the 16-35mm f/4L lens is purpose bought for documenting the interior build-out of our 1970 Avion C11 truck camper. In such a small space as a truck camper, it is hard to capture the full scope of our work. Normally, I can just back away for a wider view of a subject. But such is not the case in a "room" 7.5-feet wide and 16.5-feet long. With the 16-35mm range, however, I can capture a wide field of the camper interior and meaningfully document the evolution of our camper interior as we progress.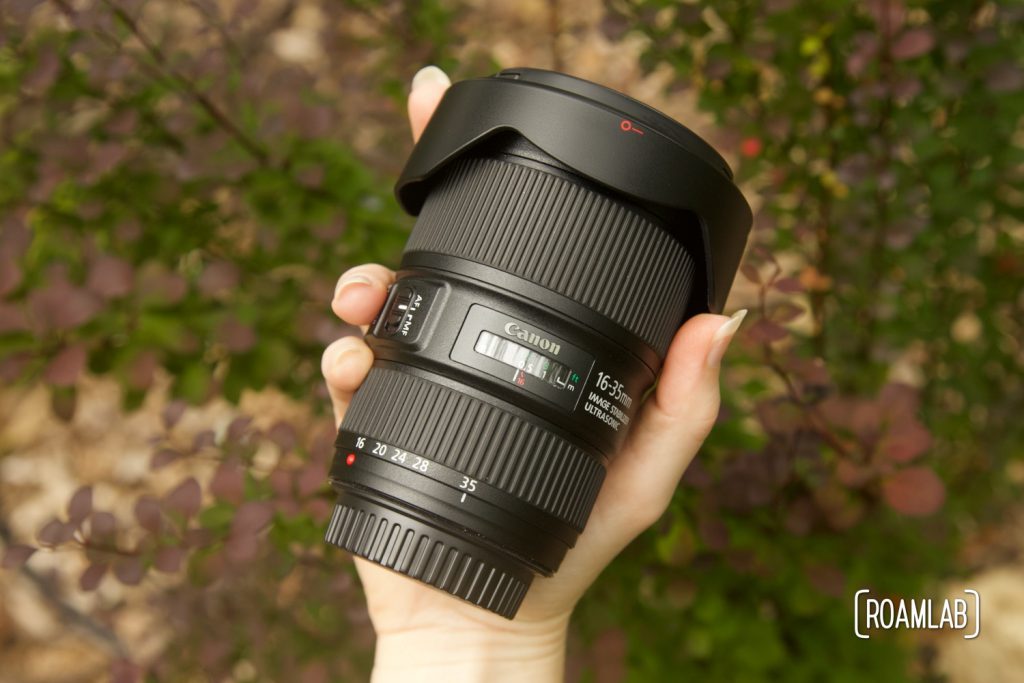 Action Cameras
While the Canon 6D offers precision and detail, we have two other cameras in our kit. These are action cameras. An action camera is a small, lightweight, and rugged camera that is designed to capture photos and videos while we are participating in an activity. Rather than a camera body with interchangeable lenses, action cameras tend to have built-in wide-angle lenses and have minimal buttons.
GoPro is the most well-known brand of action cameras, but there are several other brands on the market. And action cameras can often find themselves built into other, more specialized camera gear such as a drone.
GoPro 10
Our first action camera was a GoPro Hero 3. It was convenient enough to capture some fun snorkeling trips, but far from the quality, I would rely on for documenting projects or sharing on our website. A lot has changed in the subsequent years.
Not only does the GoPro 10 offer the simplicity and resiliance that we've come to expect of a GoPro. But it truly defines the high-end action camera with 23-megapixel images, 4K video, and a suit of special features such as 8x slow motion and 1080p live streaming. We can simply hook it to a chest harness for POV shots while demonstrating DIY techniques or tackling trails.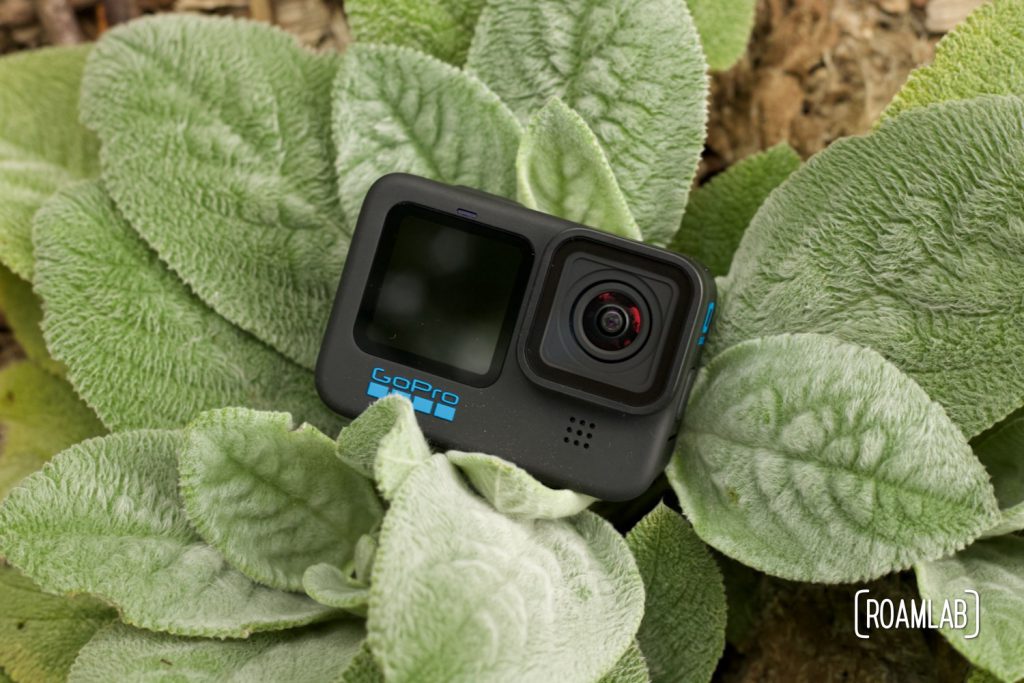 Drone Cameras
Drones also sport action cameras. While these unmanned aerial vehicles operated by a remote controller can be used for various applications, many consumer drones focus on photography and videography. With them, we can capture perspectives that would have required chartering a plane or a helicopter in the past.
Granted, as convenient as they may be, they come with their limitations. Most consumer drones have very limited battery life and image settings compared to DSLR cameras. But the problem we encounter the most is how many places they are banned.
Drones are banned in all National Parks and other wildlife protection areas, land designated for conservation, or private property without the owner's permission. This means that many places you most want to send up a drone don't allow it. That's not to say people don't do it. Just search for drone videos along the coastline of Big Sur such as Bixby Bridge. Odds are, the pilot flew over the water to get those shots, and that is a protected area. It's a well-documented crime, but the enforcement is slow to come.
So, while we do have a drone, we don't use it that often. Many shots that may look like drone shots are actually the product of me finding some high ground to shoot down. But, on occasion, we find ourselves on some Forest Service land or some other property that allows drones, and we do get some remarkable shots with our DJI Mavic Pro.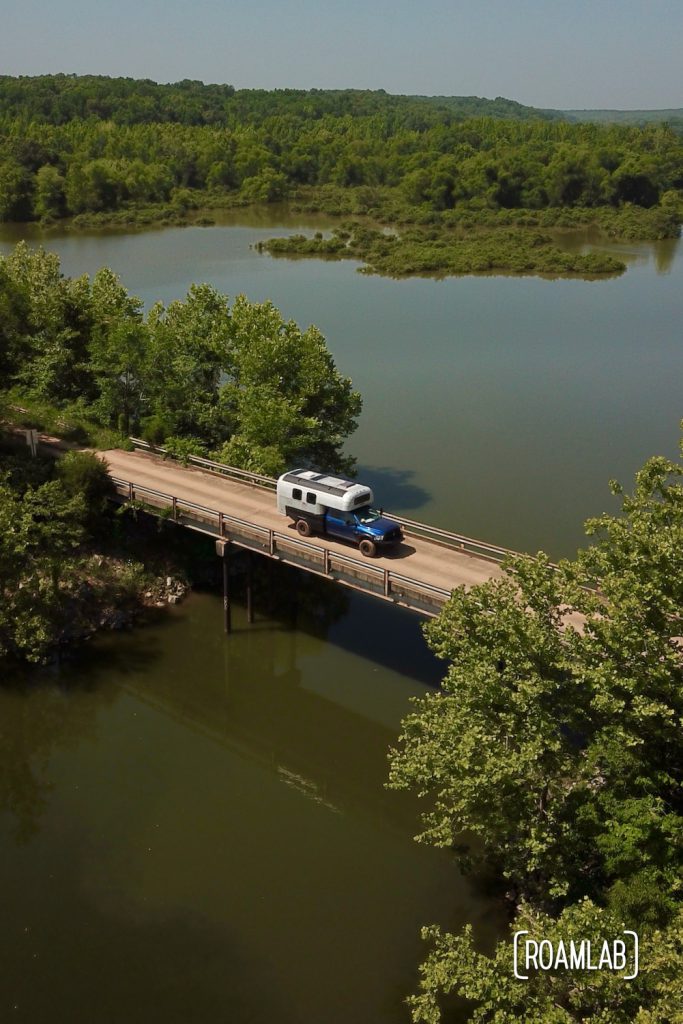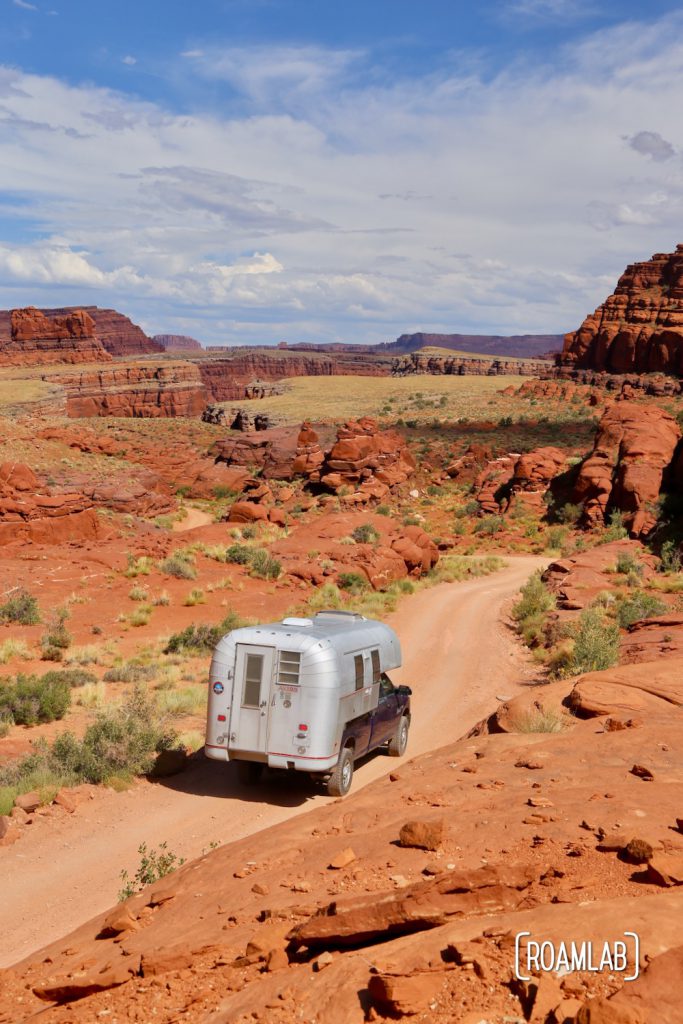 DJI Mavic Pro drone
The DJI Mavic Pro is a drone designed for on-the-go use. With its 4K video capabilities, the DJI Mavic Pro can capture stunning video footage. We enjoy pulling it out to document a special campsite or exciting stretch of road.
Its compact design makes it easy to stow away when not in use. Frankly, if it were any bigger, we would have had to let it go, since the limited opportunities to use the drone makes a large one not worth the space. Granted, drone technology keeps rapidly improving, and smaller models keep coming to market. So, who knows? Maybe it will be time to downsize soon?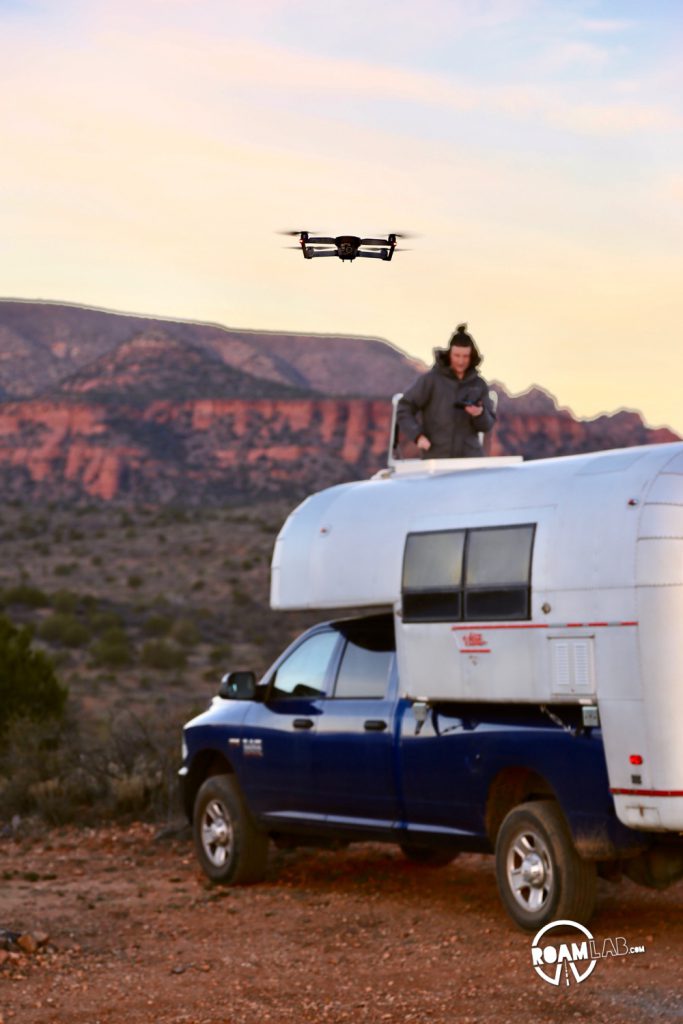 Additional Camera Gear
There's more to photography than just the cameras and lenses. Camera gear includes tripods, camera bags, memory cards, and more. Some products come down to personal taste. With others, there are clear winners.
Tripods
A tripod is an essential piece of equipment for any photographer or filmmaker. A tripod provides stability and allows us to capture shake-free photos and videos. Not to mention, for a team of two, it's often the only way for us to capture pictures together. But finding the right tripod is a balance. Cheap tripods tend to be very lightweight, which would seem ideal for life on the road. But it's important to have a tripod sturdy enough to keep a camera steady.
I broke my 24-105mm f/4L lens by leaving my camera on a cheap tripod. After my favorite tripod went missing, I bought a discount replacement to fill in until I picked out a proper substitute. The lightweight tripod was not suited to the weight of my camera and tipped over landing on the lens. Fortunately, I could get the lens fixed, but that cheap tripod cost me a couple of hundred dollars in repairs and finally pushed me to get a decent tripod.
MeFOTO Aluminum RoadTrip Tripod
The MeFoto Aluminum RoadTrip tripod walks that line between being sturdy enough to support my camera and lightweight enough to take along on a hike. At full length, the tripod stands at 61.5-inches, but it packs down to 15 inches in a nice sling bag that came with the tripod. Better yet, the lightweight aluminum design has this tripod clocking in at 3.6 lbs, easy to bring along on a hike but sturdy enough to safely hold a 17 lb camera and lens. The tripod also features a ball head, which allows us to easily adjust the angle and position of our camera.
MeFoto has a range of travel-focused tripods. There is also the BackPack version which is even smaller and lighter. But that also means it is shorter when fully extended. The RoadTrip also has a more expensive carbon fiber version, but the aluminum model serves us well.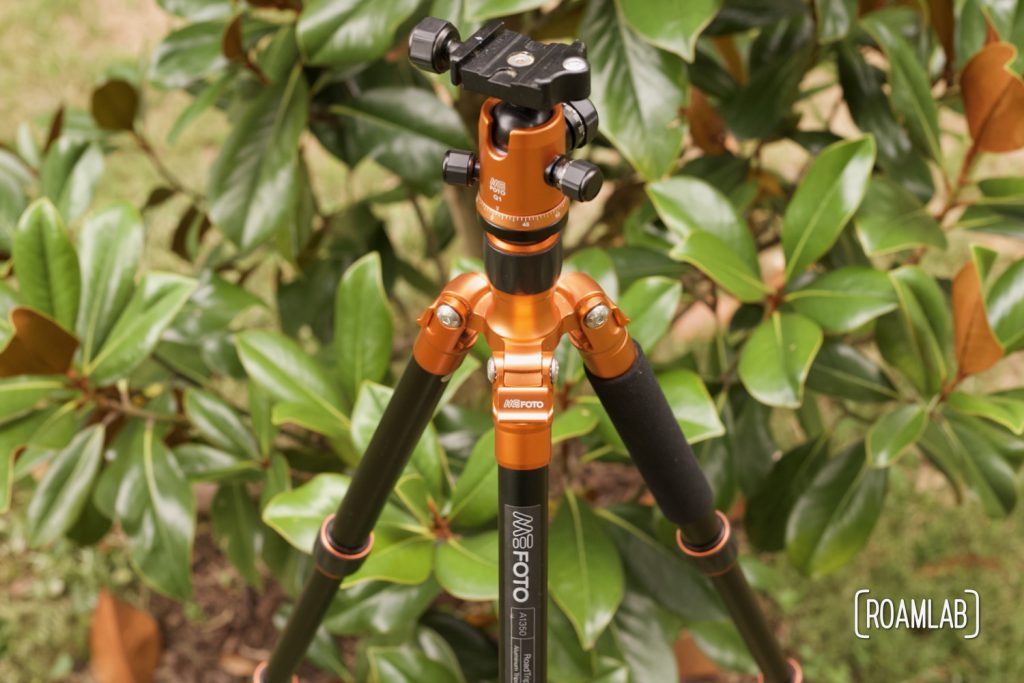 Camera Bags
Another essential piece of equipment for photographers and filmmakers is a camera bag. A good camera bag will protect your gear, make it easy to transport your equipment from one location to another, and have tons of easily accessible pockets. When the perfect opportunity arises, we don't want to miss a shot because we were fumbling to access our camera.
Technically, I have three camera bags. My first is a massive backpack for overnight trips when I need space for some clothes or other equipment. Next, I have a medium backpack just large enough to fit my 100-400mm f/4.5-5.6L lens and camera body plus some snacks and water for a long hike. And a small day pack, large enough for my camera, phone, keys, battery pack, and extra SD cards.
With three bags of my own, I can't claim that there is one perfect camera bag. But, if you plan to take your camera hiking, I would advise investing in the smallest and lightest pack that will fit your needs. It's painfully easy to get distracted by fancy camera bags, but the extra weight quickly adds up on a long trail. This is why I mostly use my little day pack unless I have a particular need to carry more.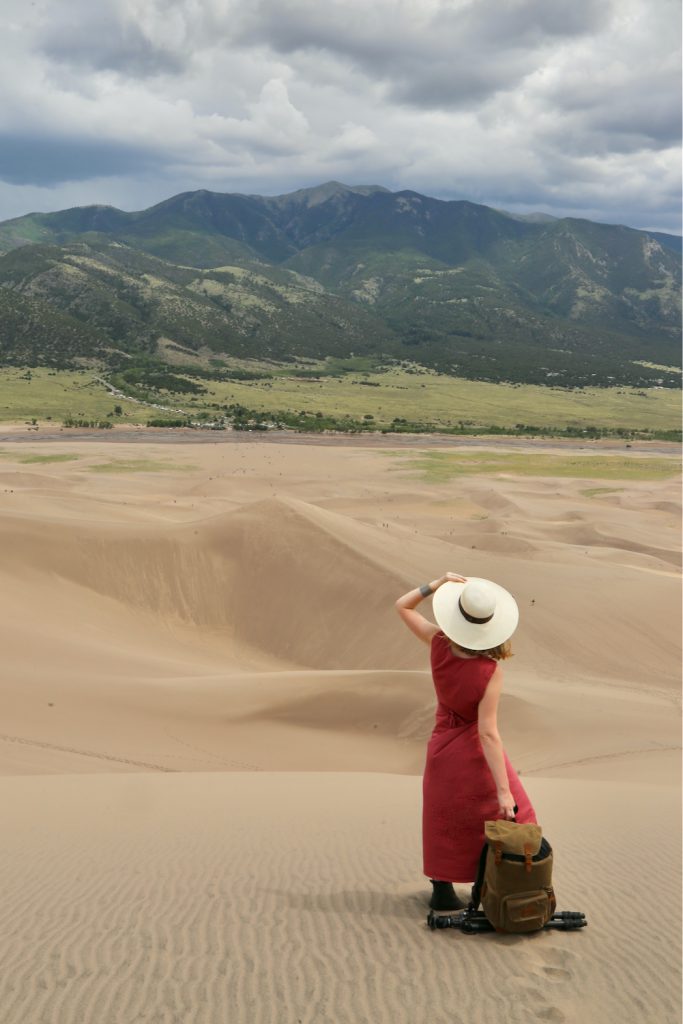 Final Thoughts on Camera Gear
When it comes to photography and film equipment, it's important to choose camera gear that is versatile and durable. Our collection of Canon cameras, DJI drones, and GoPro cameras allows us to capture beautiful photos and videos no matter where we are. Of course, not everyone has to fit their lives into a truck camper. But hopefully, this can be a guide for other road trippers looking to share their adventures as well.
Do you have camera gear that you think we should have included? Let us know in the comments!