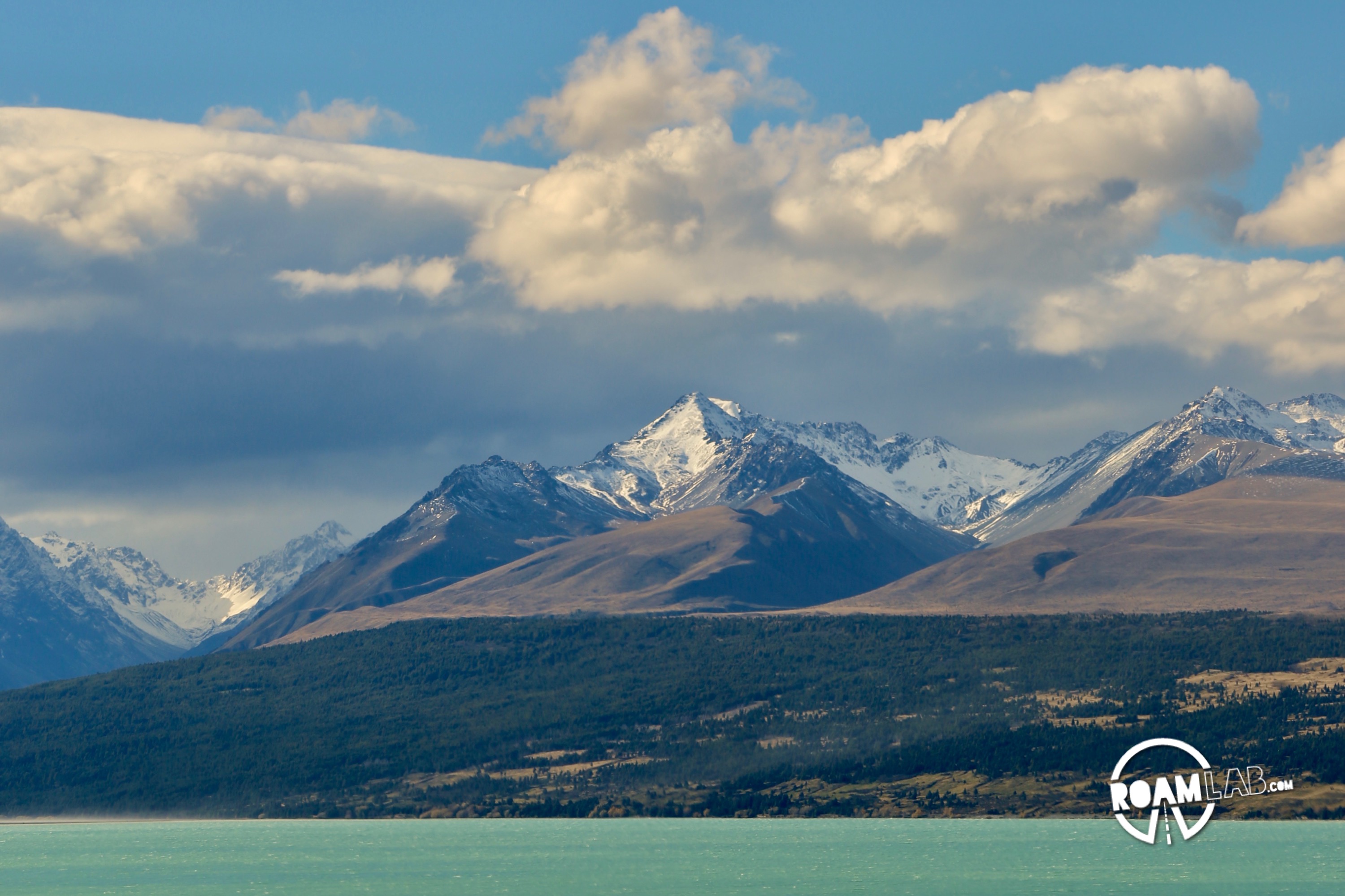 Glaciers And Gails on Mount Cook, New Zealand
Leaving Queenstown is a flurry of packing and cleaning. Our next destination, Twizel, is a 3-hour drive with an additional 1.5-hour drive to reach the base of Mount Cook and our intended 3-hour in-out hike through Hooker's Valley to the edge of a glacier.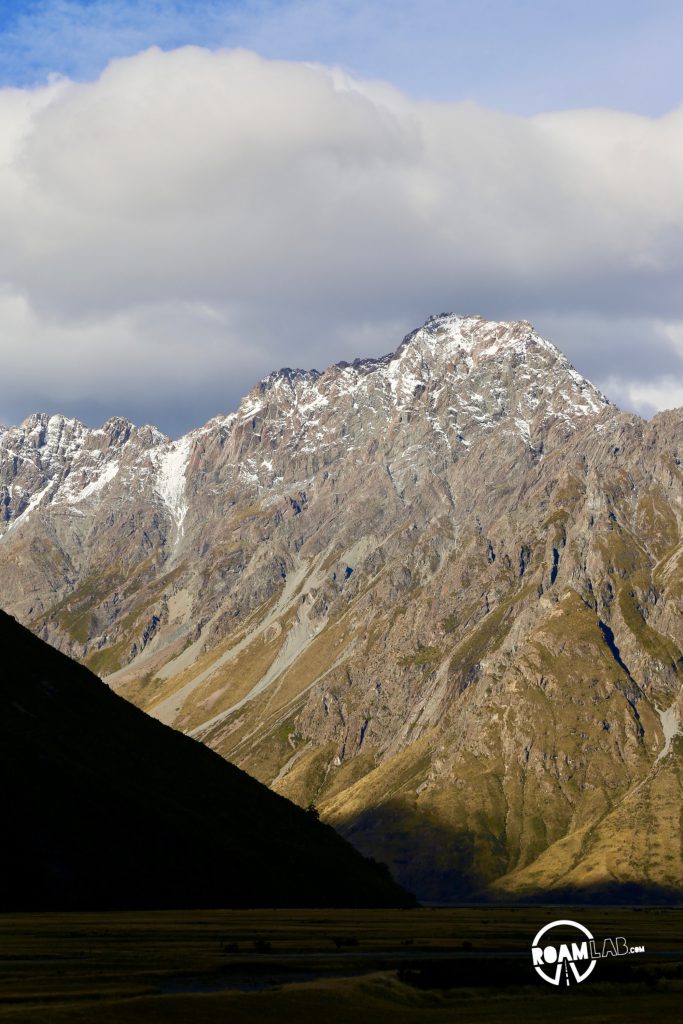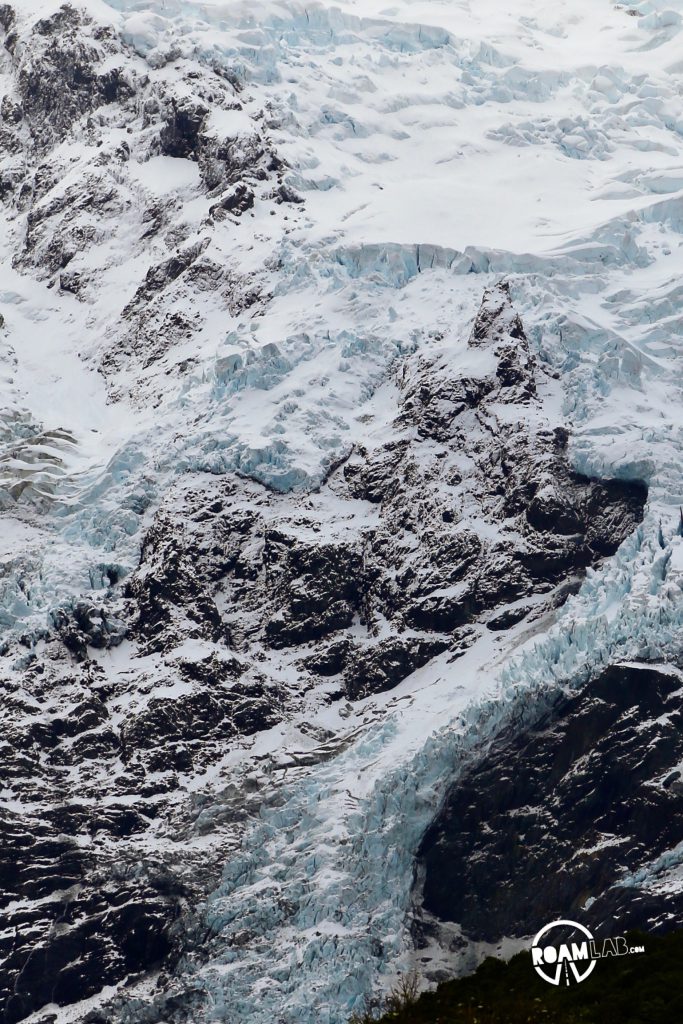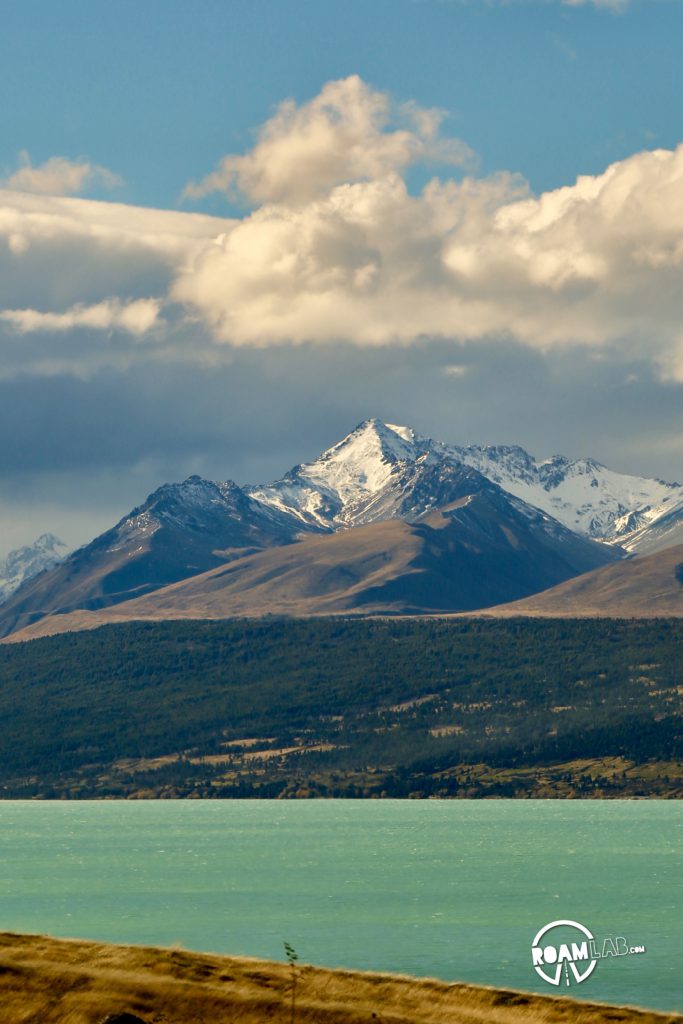 New Zealand's Highest Peak
Mount Cook, known as "Aoraki" by the Maori, is the highest point of New Zealand's Southern Alps which stretch the length of the South Island. It's 12,218 feet make it the tallest mountain in the country. Along with 139 other peaks and 72 glaciers, it is protected as part of the Aoraki/Mount Cook National Park established in 1953. It is also a UNESCO World Heritage Site (Unlike the aforementioned White Sands National Monument).
To the southwest of the main peak is Hooker Glacier and a breathtaking hike which terminates only 10 km from the peak of Mount Cook. Most any descriptions of the dramatic vistas of Mount Cook are preceded by "on a clear day." We quickly learn why.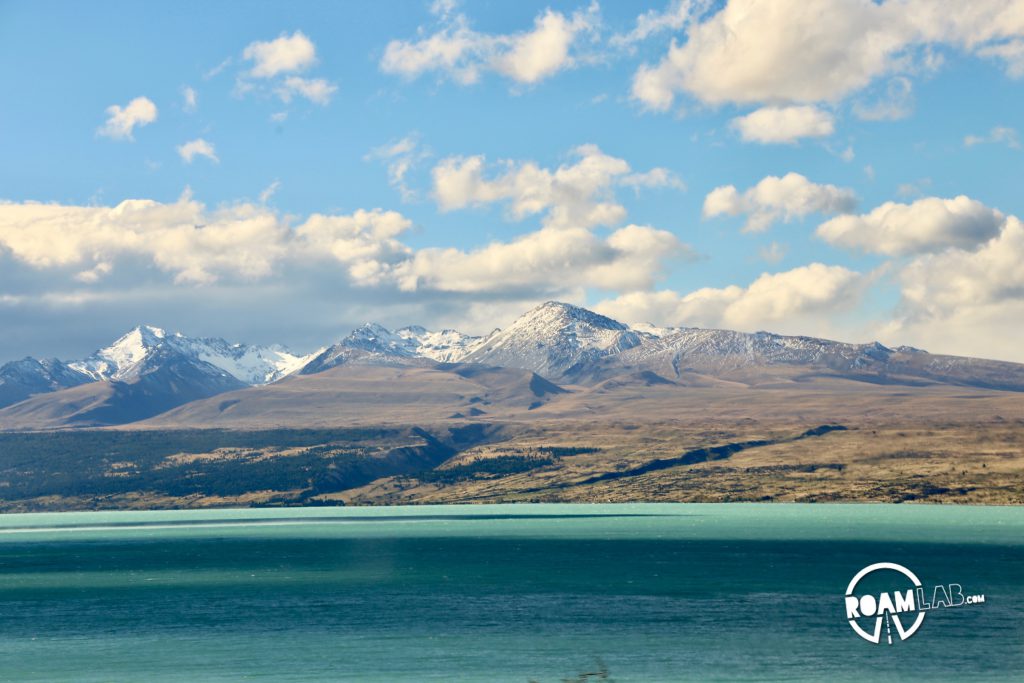 Hooker's Valley Track
The drive to Mount Cook is one long, breathtaking panorama of golden trees, snowcapped mountains, and brilliant blue skies. Even as we approached Mount Cook, the sun sets off the fall colors brilliantly along the mountains.
Yet, as soon as we divert into the parking lot for Hooker's Valley Hike, we discovered an entirely different climate. One that begins with a gentle drizzle and—at the terminus of the hike—concluded in gale force wind gusts and a downpour that permeated through rain slicker, down vest, and hiking shirt to soak every inch of yours truly. On the return route, we hit the deck when one extended series of gusts threatens to knock us off the boardwalk as we attempted to travers an unsheltered stretch of grasslands.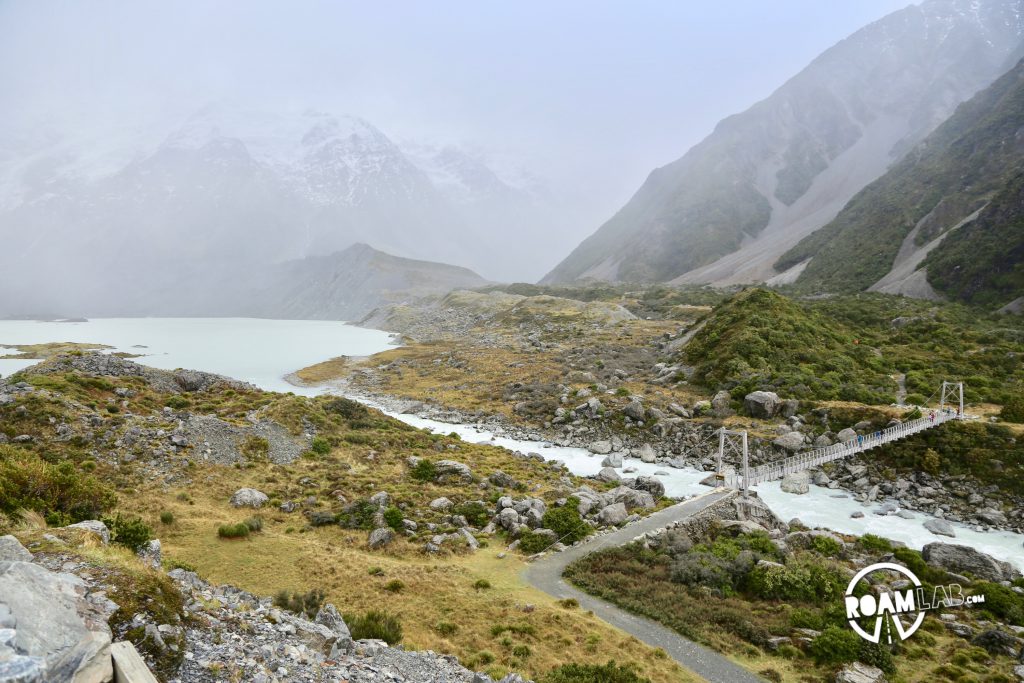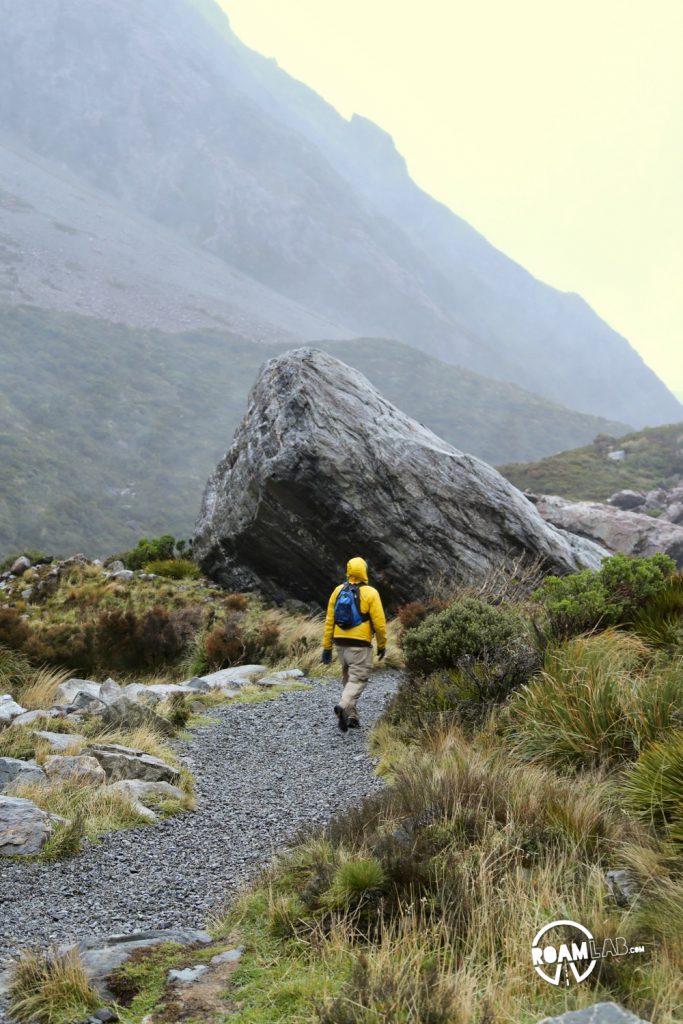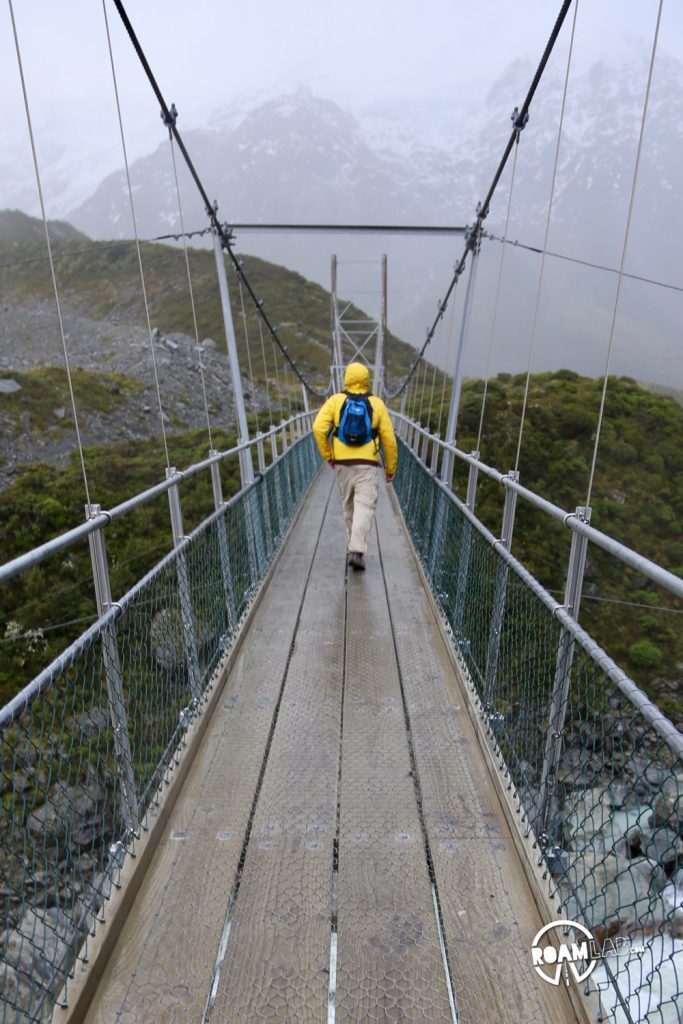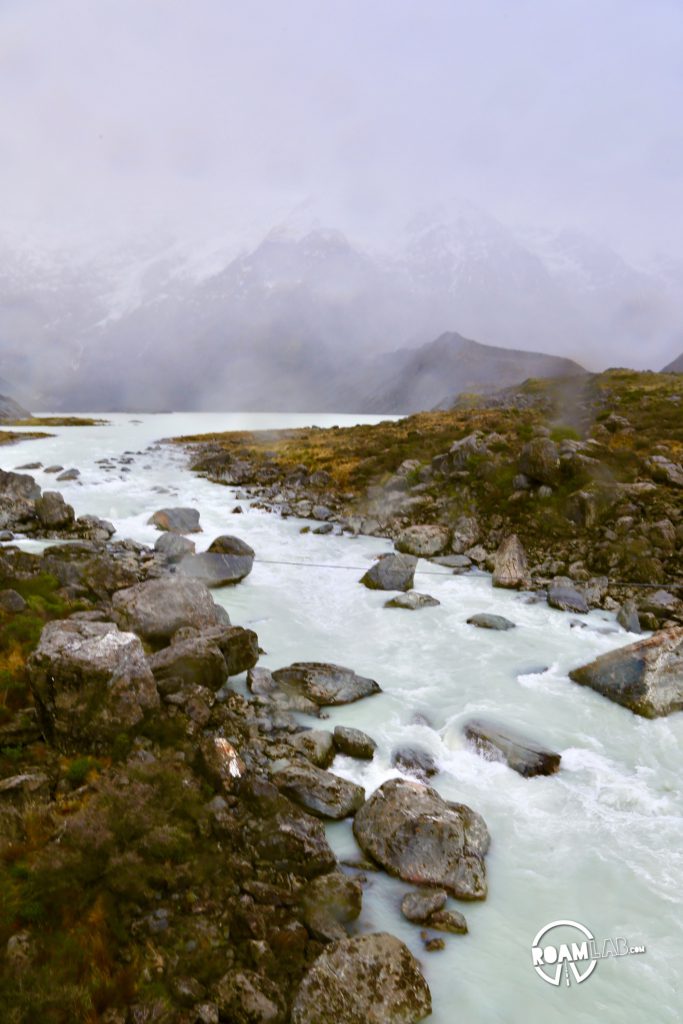 All this being said, I can see how this hike could be the best part of a New Zealand trip. Crossing three suspension bridges, flanked by glacier covered mountains would be breathtaking. Well, it would if the wind had not already accomplishing that act. Despite the rain, we still manage to capture some beautiful moments.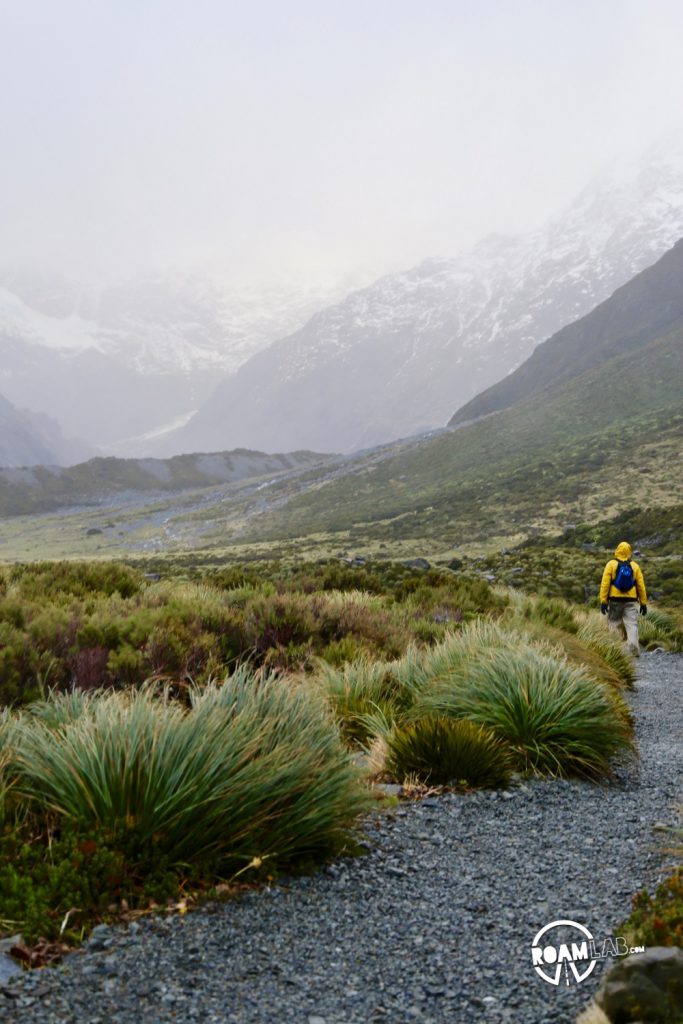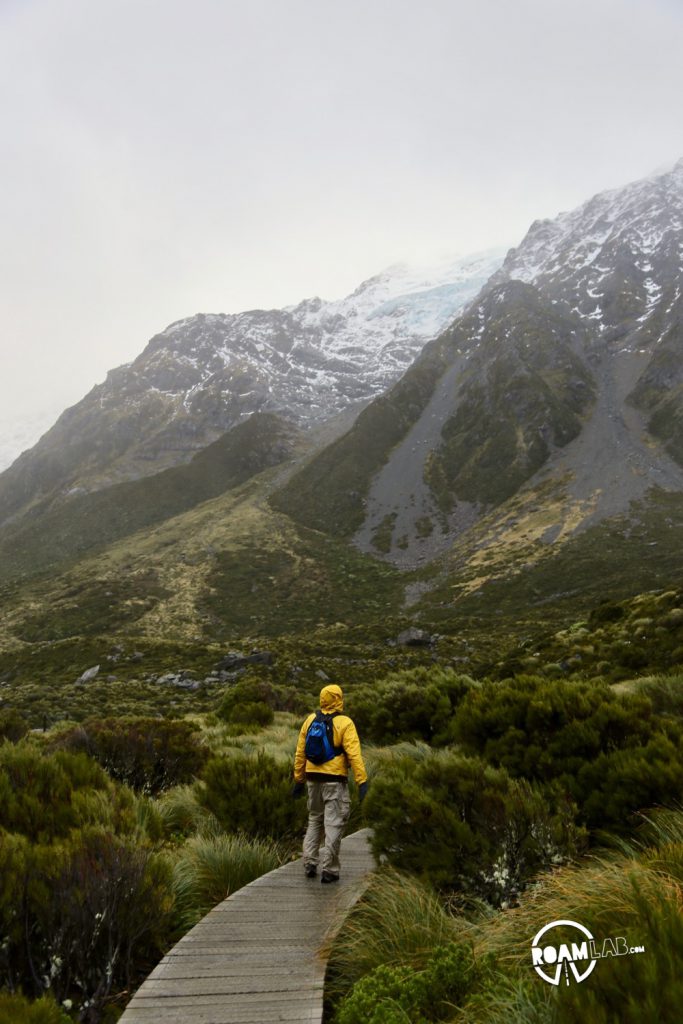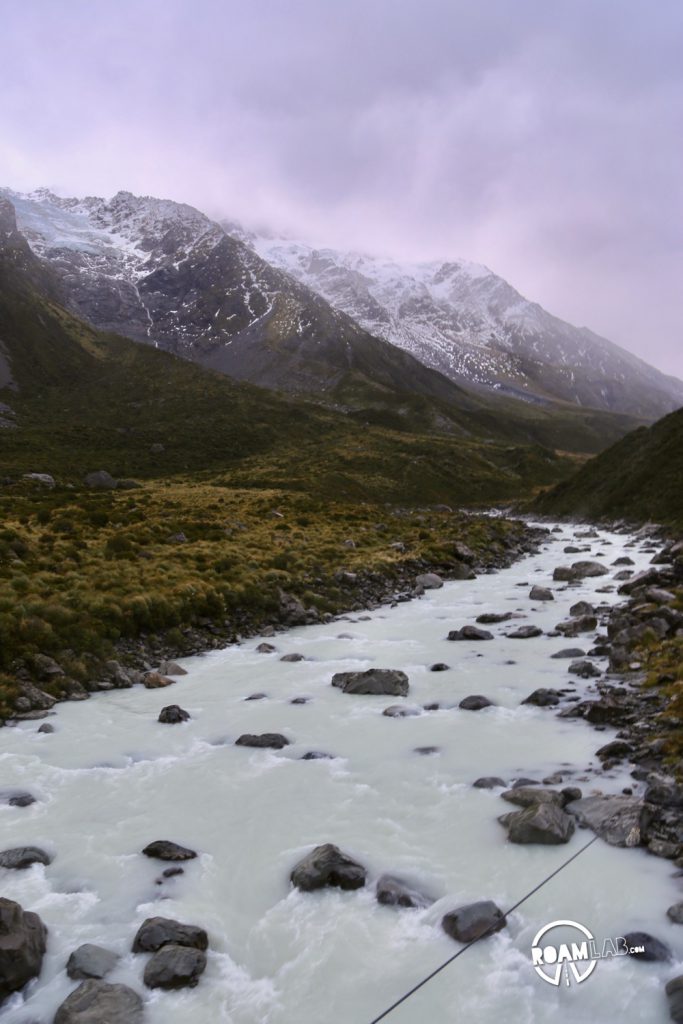 Coming Down
We only become fully aware of how brutally cold we are on the return drive. Our bodies relax from the hike and are chilled by our drenched clothes. Our first priority would have been dry clothes. Unfortunately, we return to discover that our travel companions—who had bailed on the hike—had also decided not to wait at the rental. They have the only set of keys. Instead, we shiver our way down town.
Fortunately they are predictable and we find them in the nearest pub. They stay to eat dinner. We grab the house keys and takeout boxes to dry off and eat…in that order.