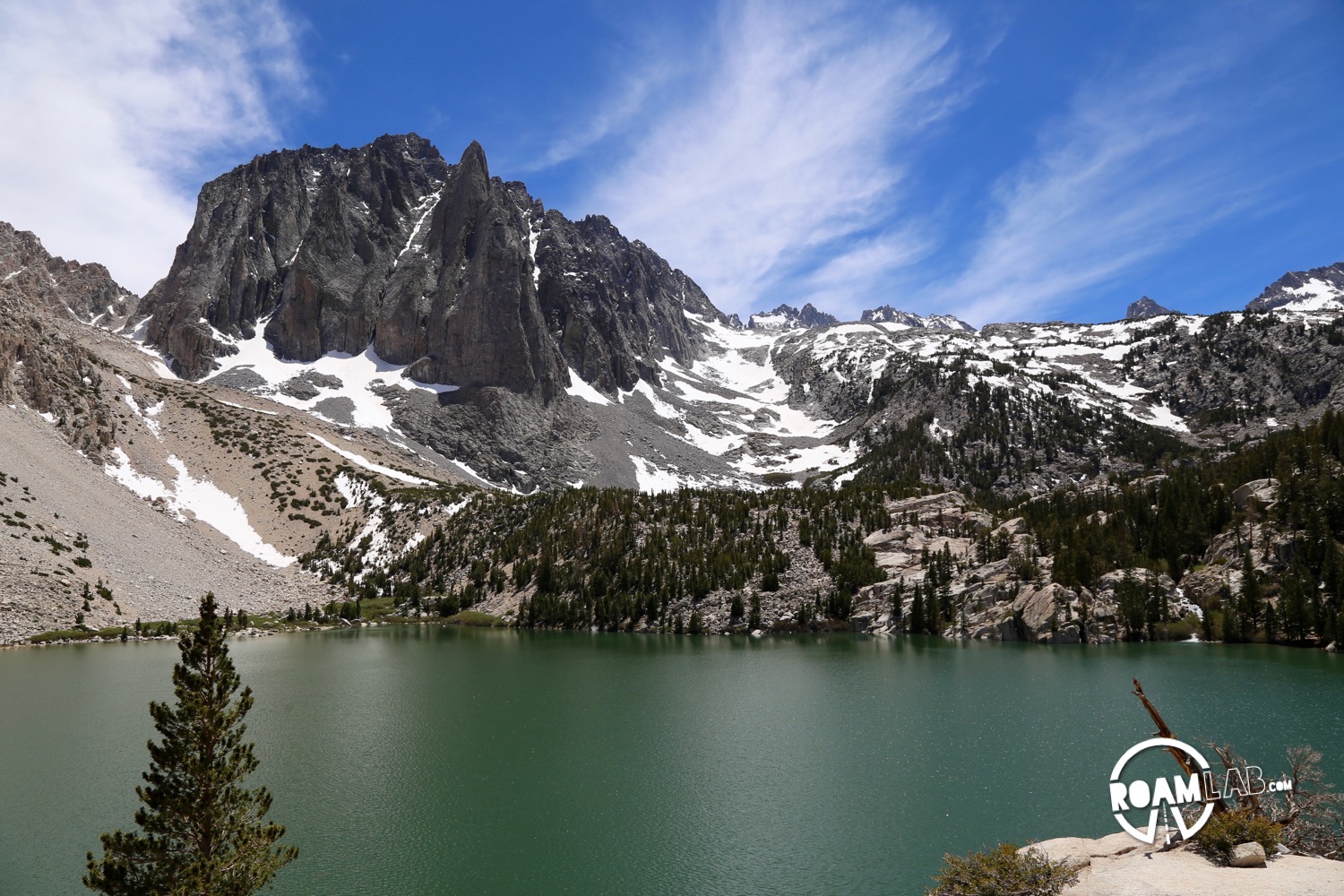 Big Pine Creek North Fork Trail
John Muir Wilderness
"Almost there" can be a promise or a threat. A lot of the deciding factor can come down to if the speaker actually knows if they are "almost there" or not. We didn't know if we were "almost there" when hiking the Big Pine Creek north fork trail. We had a few pictures of trail maps and no scale bar. So we knew there would be some switch backs, a couple waterfalls, and a couple bridges on our way to the glacier fed lakes of the Muir Wilderness Area, but we thought that four water bottles would be enough.
So, we hiked up hill, through the forest, along the creek to a valley flooded with wildflowers. At the far end of the valley was a waterfall. Ah ha! The waterfall must be fed by the lakes. We must be "almost there."
So, we climbed up the hot, exposed wall of wildflowers to reach the top of the waterfall…and kept going up.
By this point, we had consumed one of our four water bottles and discovered that we had been hiking through the private portion of the trail. We were winded and had covered less than half of the Big Pine Creek trail.  We needed to be more careful with the water.
Now we had crossed into the public wilderness area where creeks would split and merge on their way down to the waterfall. In some areas the many sibling creeks would race in white, foamy torrents. In other areas, they sluggishly mingled about reeds. This is where we encountered the mosquitoes. In still, sheltered regions the mosquitos swarmed. They weren't a problem, unless you stopped. Each time we stopped for rest or water the mosquitos would descend. So we kept moving. Surely, we were almost past them.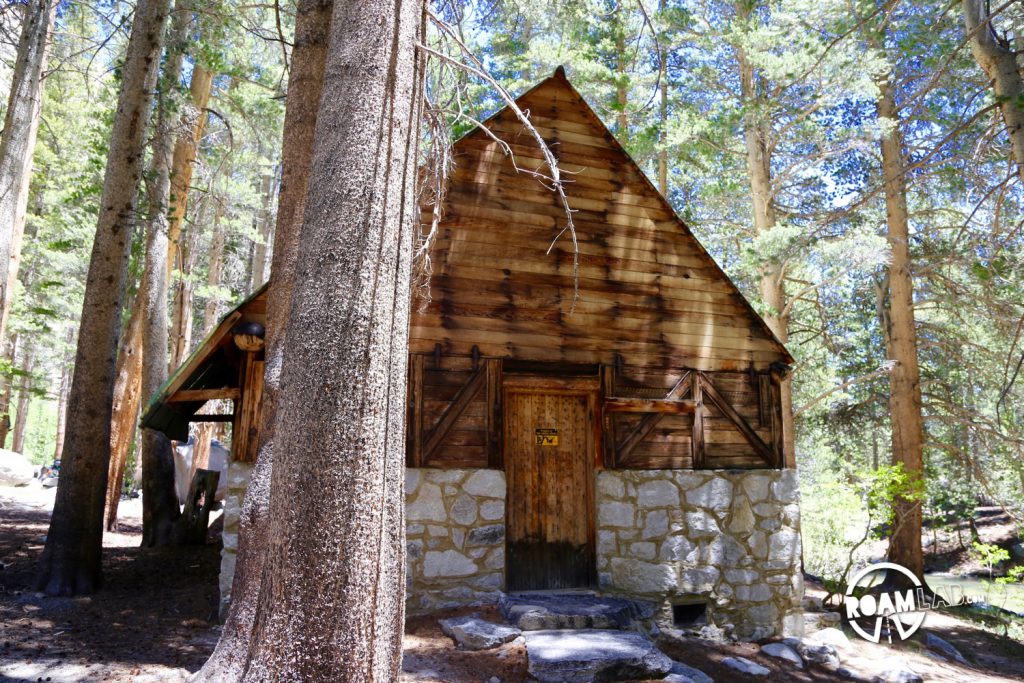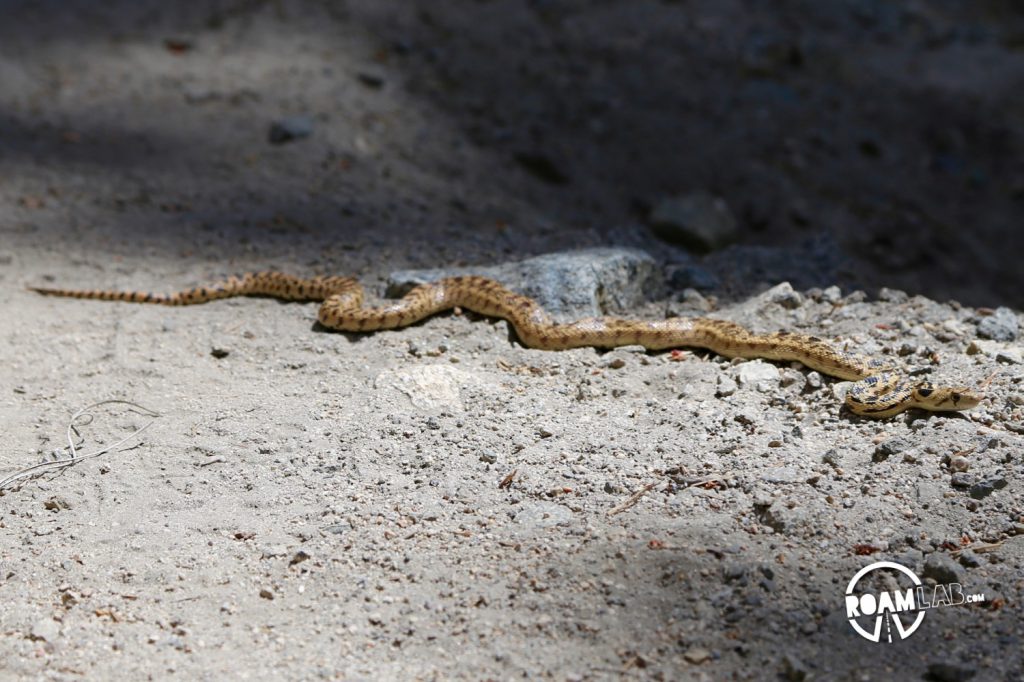 For a hike to a glacier, it was surprisingly hot. Some portions were well shaded. Others guided glacier chilled air past us. But when there was no shade or wind, it was hot.
Where were we on the map? We knew we were between the waterfall and the lakes but not much more. Perhaps we should turn back. Our knees were starting to hurt and we were almost through half of our water. But what if we are "almost there?"
So, we walked through three more forests and three more stretches of open brush land. My fearless driver, without a car to guide was starting to feel the years of knee abuse from soccer and other outdoor activities. Maybe I should go on alone. I could take what was left of the third water bottle (the fourth was reserved for the trip back to camp). But this was a sunny and hot sections, so we would walk to the next collection of trees and then I would proceeded to see if there was anything there. Except, there was something attached to on of the trees, marking the trail split for different glacial lakes. We were there!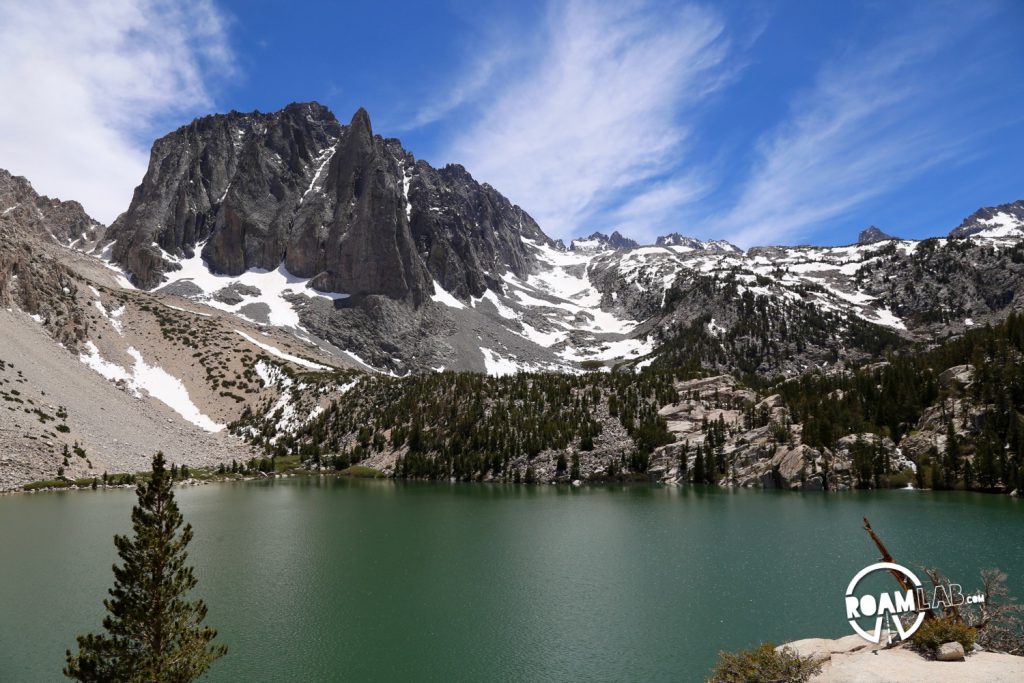 First Lake was lovely with its turquoise water beneath the North Palisade glacier. Second Lake, however, was breathtaking—and that wasn't only because of the miles of uphill trail we had traveled to get there. We found a rock out cropping where the wind kept the mosquitos away and rested, sharing the last of the third bottle of water.
Time wasn't our constraint on this hike, water was. We had the whole day to hike but only four bottles of water. While we still had the time to see the other lakes, we didn't have the resources and frankly, we were so very tired.  So we turned around and began the descent.
With each micro environment we passed through, I was in awe of how far we had traveled. Surely, we had only passed through one forest. Had the brush land really been so large? How did I trudge this far when the last major hike we had taken was months back and weeks of coding on a couch between? Perhaps, it was that deceptive promise that we were constantly "almost there" that spurred us through each additional mile. How could we have missed out on that breathtaking view when we were "almost there"?