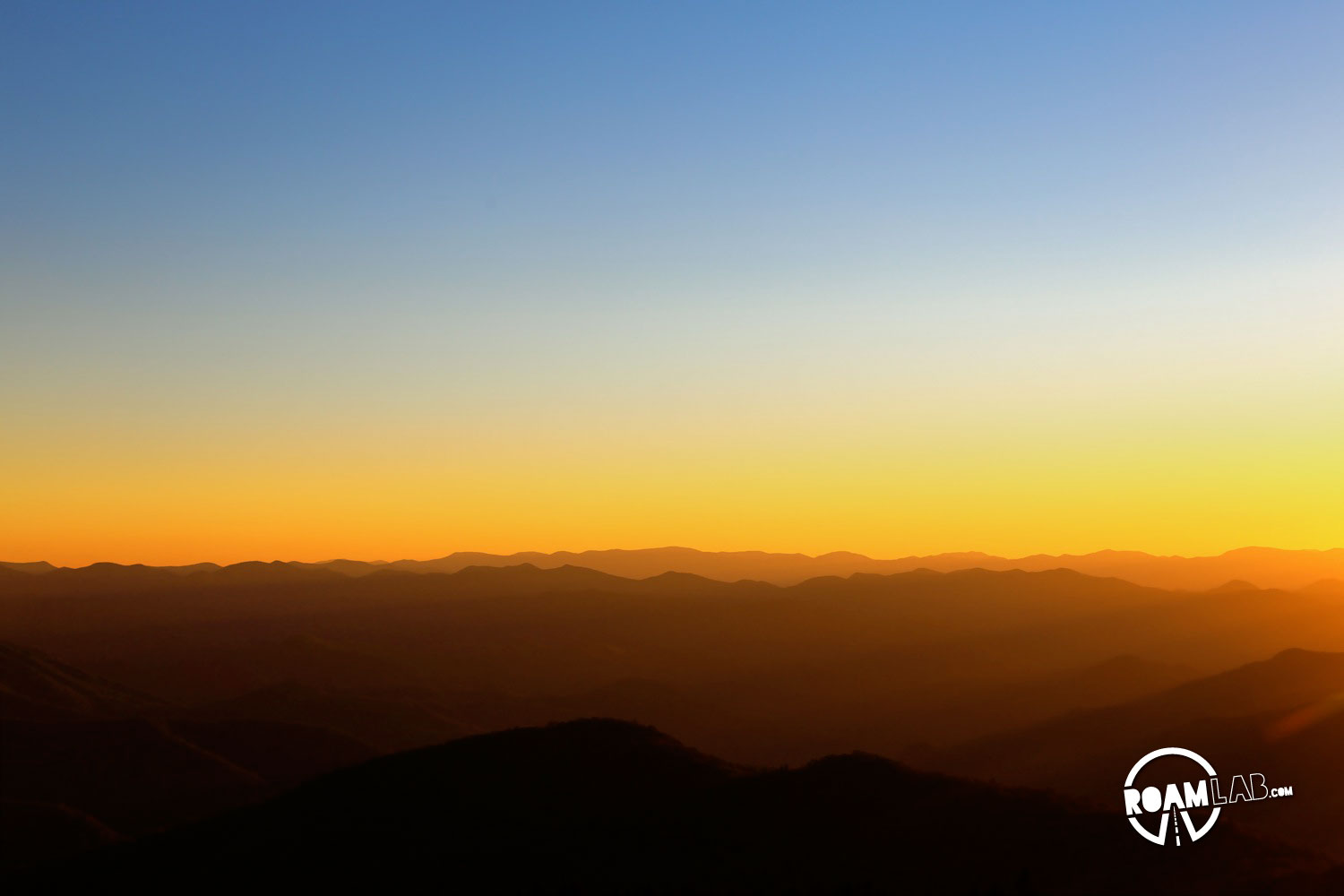 Blue Ridge Parkway
The Blue Ridge Parkway stretches 469 miles along the crest of the Blue Ridge mountains between North Carolina and Virginia. The parkway was constructed to connect the Shenandoah National Park to the Great Smoky Mountains National Park. The resulting thoroughfare is it the longest road planned as a single unit in the United States and the longest linear park. Most any iconic shot of the Smoky Mountains was taken from along this route.
We only traveled the final stretch of the parkway from Asheville, North Carolina to the Smoky Mountains but the route was amazing. In traveling to Overland Expo East, we had rushed along free ways. On our return, we lazily wound along the scenic curves and through the classic tunnels of the Blue Ridge Parkway.
While, we pulled aside to admire the fall foliage from many a vista point, the true magic occurred as we approached the end of the route and watched the sun set over the Smoky Mountains. The final striated golden rays breaking across the purpling mountains was only more amazing for the shear serendipity of the moment. We could not have timed it better. The part that compromised the experience was my need to capture it. I had to use my body weight to cement my tripod on the ledge. Massive wind gusts along the exposed mountain side reminded me that a hurricane had just passed through the area. I had to give in to the biting cold once I had lost all feeling in my fingers. Yes, I suffered for these shots so you had better appreciate them.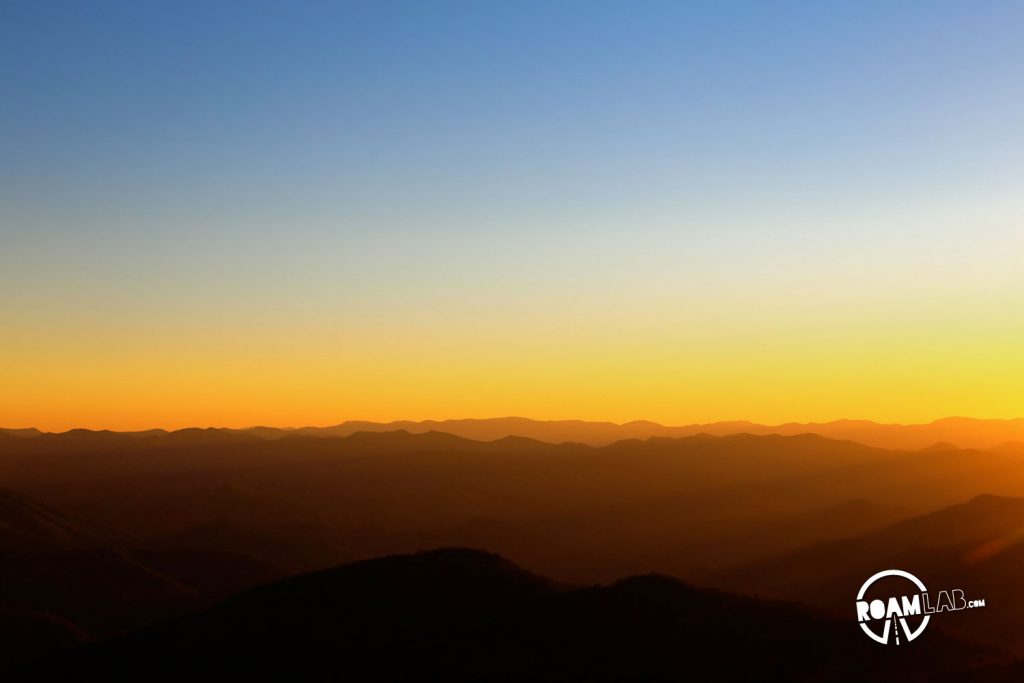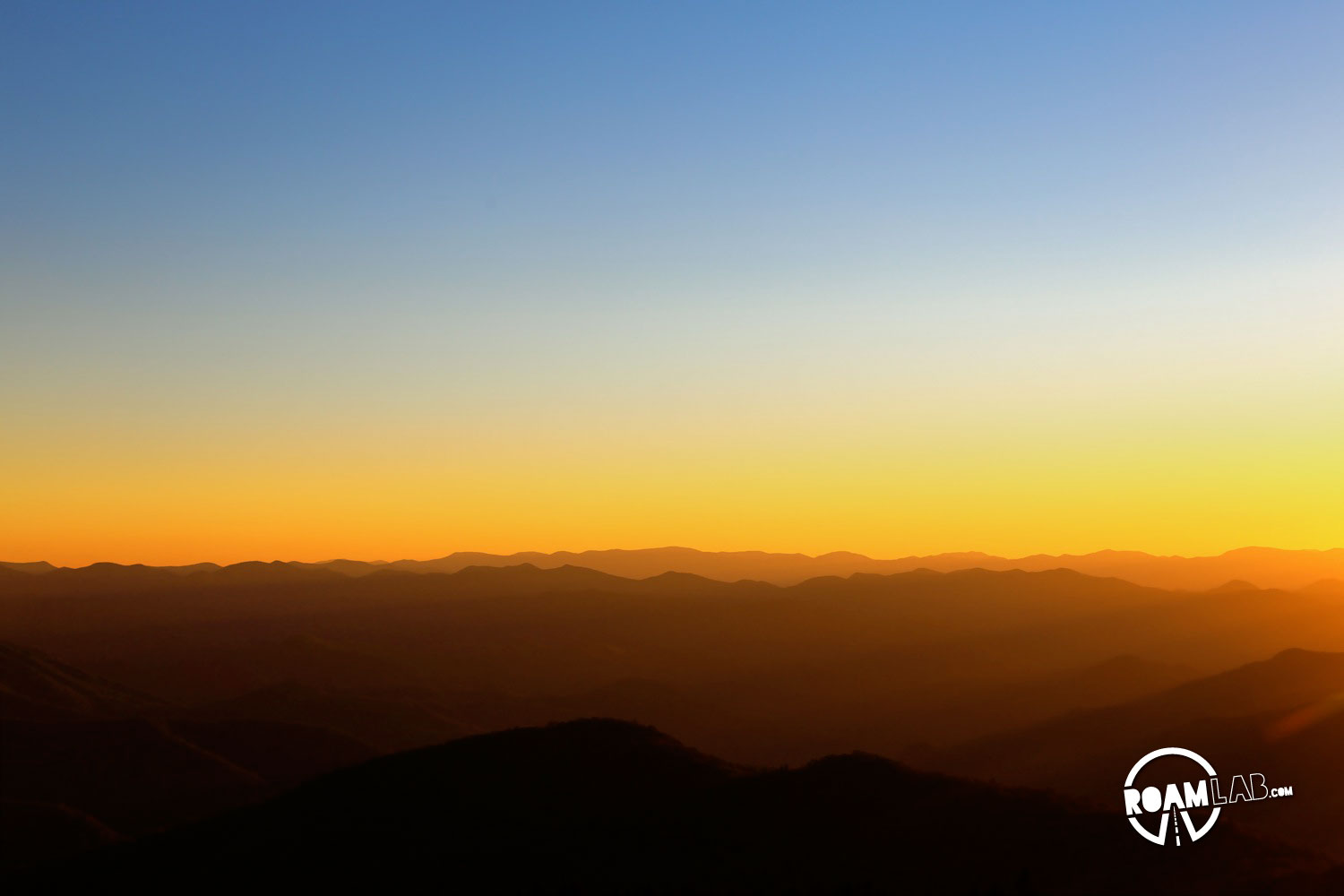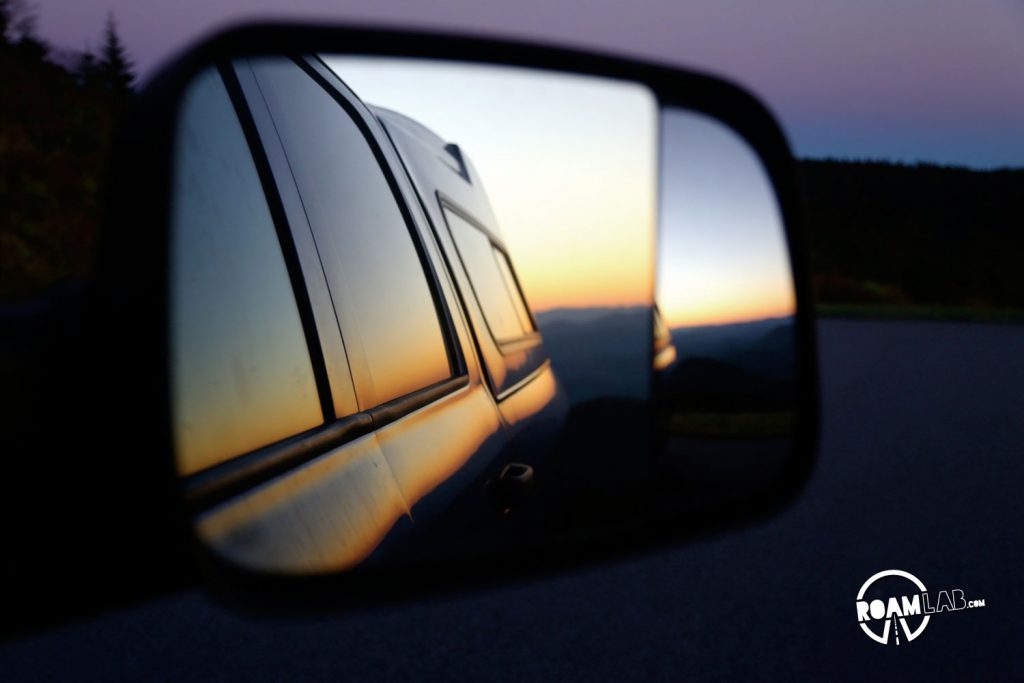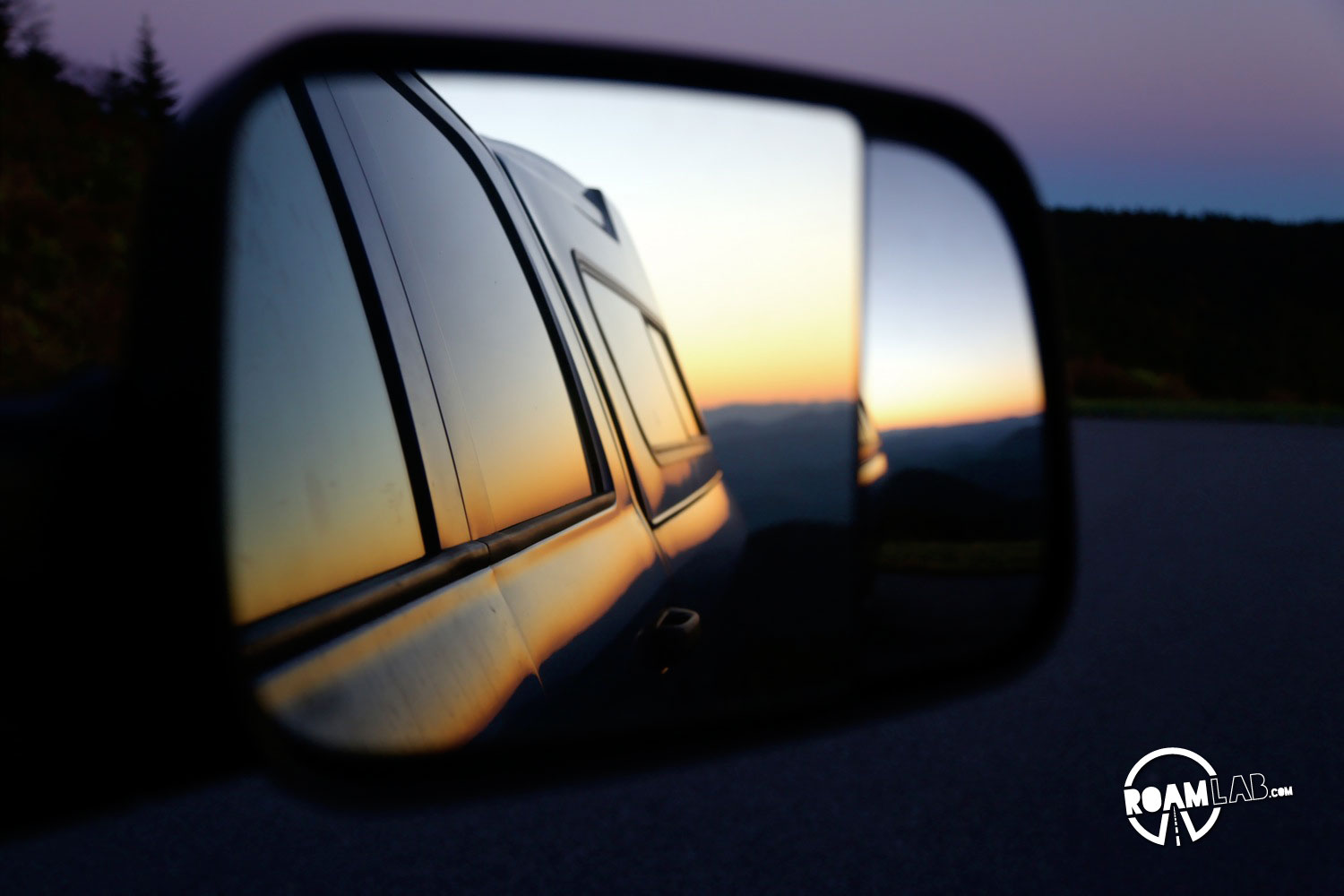 Once the last light of dusk had faded away, it was time for us to find somewhere to sleep. Fortunately, we found a remaining camping site at the Balsam Mountain Campground in the Smokey Mountains National Park. After all, if you have just returned feeling to your recently frozen fingers, you should pick the campground right next to the "Mile High" vista point.