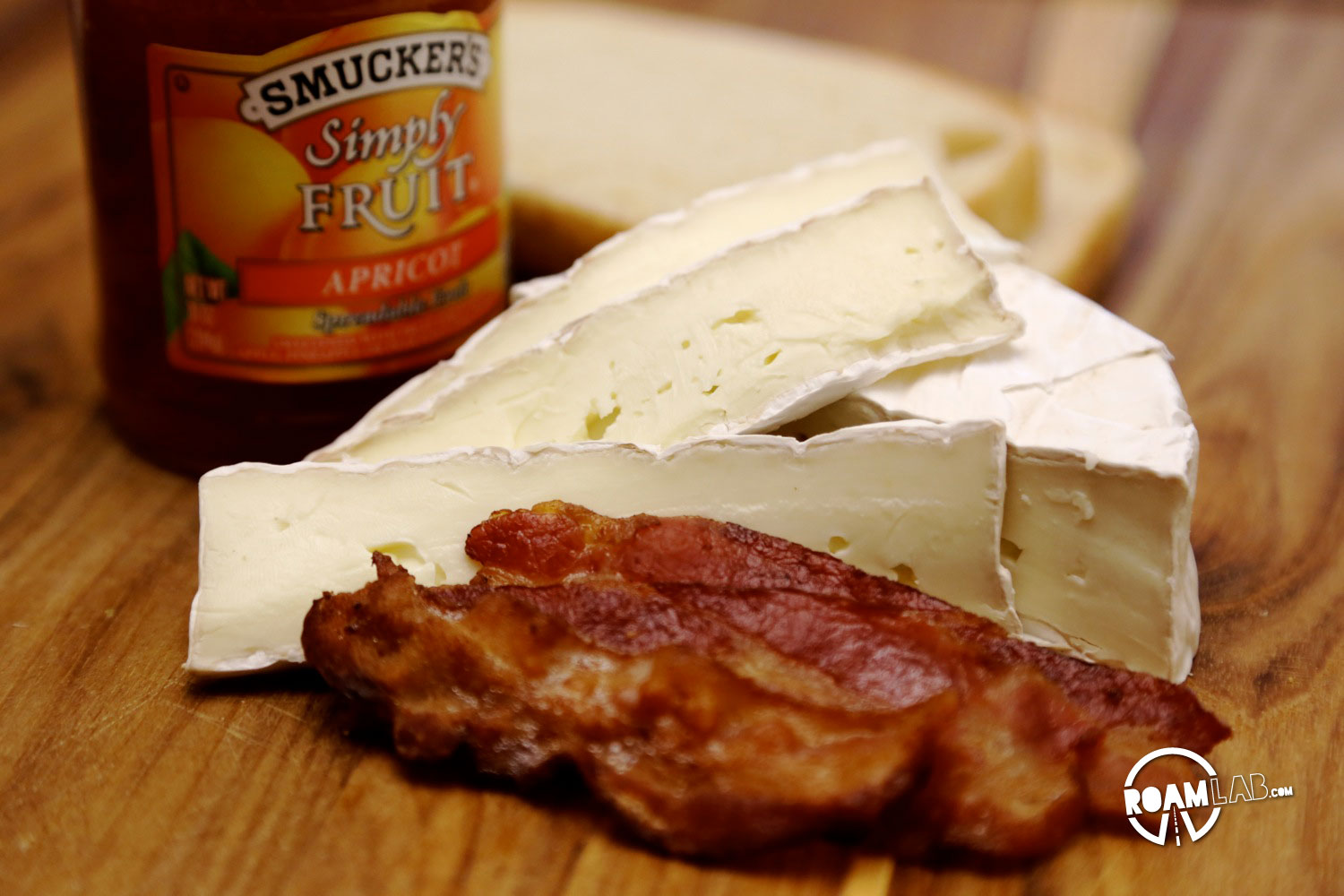 Sometimes, it is uncertain if two desperate groups can cohabitant. We look on with hope and fear. Savory can be so dominating, can it really allow room for Sweet? Sweet is very particular, could it derail Savory? But we all breath a sigh of relief when we take our first bite of the Glamper's Bacon Brie Apricot Toasted Sandwich and know that finally, these two opposing forces have come together in harmony.
There is nothing practical when it comes to using brie in a sandwich. It is the essence of decadence. But when camping is about atmosphere and you are looking for a relatively simple way to distinguish your camping trip from freeze dried mediocrity, this is a fast and simple way to go. The challenge is: it requires chilling, which is always an extra complication on the road.
Glamper's Bacon Brie Apricot Toasted Sandwich Recipe
Serves 1
Ingredients
2 strips bacon (cooked)
Apricot jam
Brie cheese
2 slices white bread
Equipment
Grill Basket (One can alternatively grill the sandwich with a cast iron skillet but the basket is extra fun. It's like toasting marshmallows for adults!)
Directions
Like many a sandwich, the composition of the Glamper's Bacon Brie Apricot Toasted Sandwich is simple. Cook the bacon to your desired degree of crispness. While I'm not one to judge, I like it extra crispy so as to offset the creaminess of the brie. Spread brie cheese on one slice of bread. Spread apricot jam on the other slice of bread. Place bacon in between and close the sandwich.
Set sandwich in grilling basket. (If you don't have a grilling basket, you can grill the sandwich on a cast iron pan, but I think the basket over an open fire is extra fun!) Grill sandwich until bread is golden brown. Enjoy!