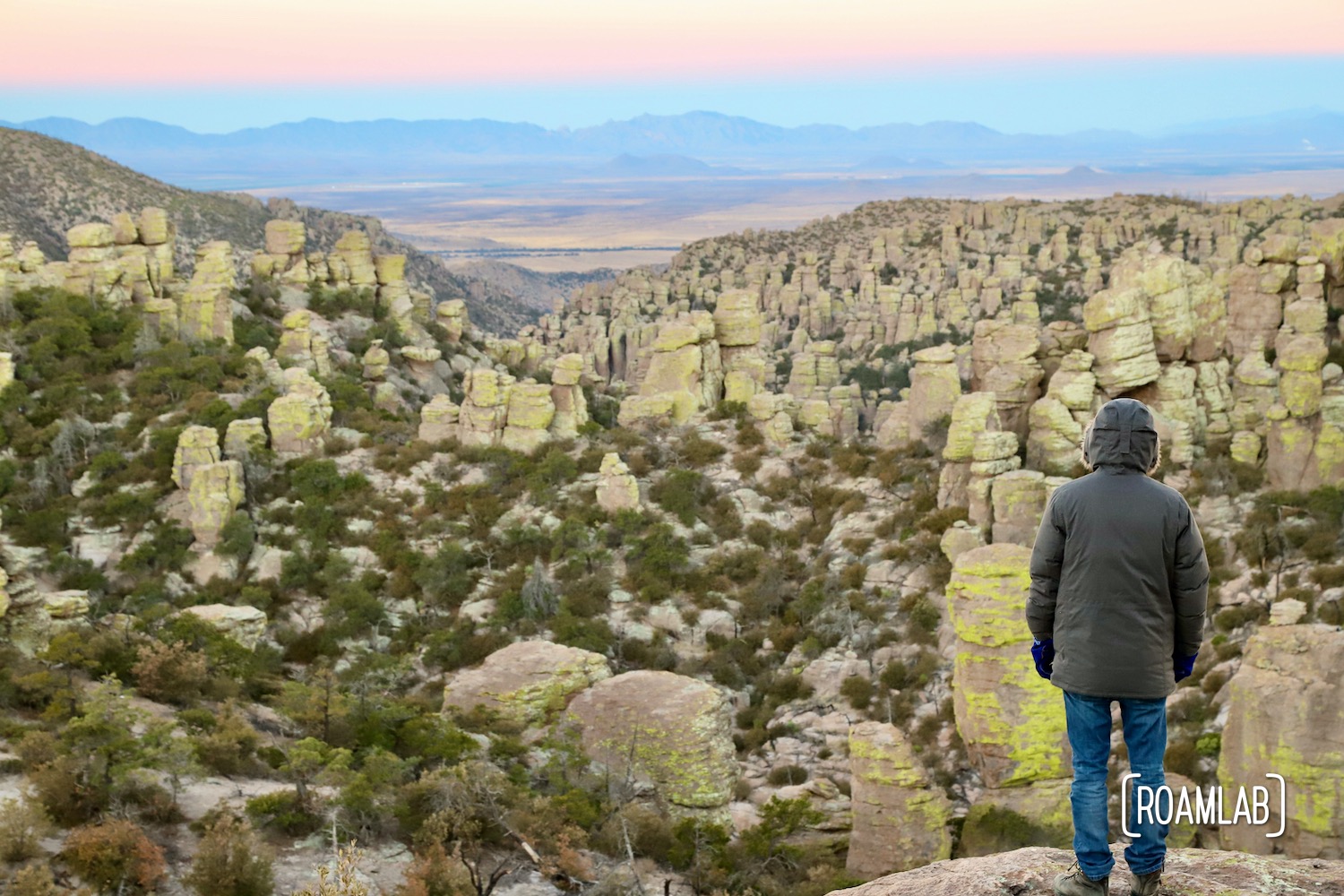 Even on a cold winter Thursday, the small Bonita Canyon Campground is packed to capacity. Campers retire early as the sun gives way to freezing temperatures in this mountainous desert two hours southeast of Tuscon, Arizona. But this region's relative isolation makes the campground one of the rare overnight spots to explore the hoodoos and diverse wildlife of Chiricahua National Monument. So, we went through the extra trouble of reserving one of the few available campsites in advance.
Camping In Bonita Canyon
Bonita Canyon is the only overnight campground in the Chiricahua National Monument and one of the first stops in the park, 3 miles past the entrance, along Bonita Canyon Drive. The short distance is not only convenient but necessary. While the maximum RV length in the campground is 29 feet, it's worth noting that RVs of that length can only travel as far as the campground itself. Past the camping loop, the narrow winding road skirts along cliff sides and stone walls to access the rest of the park, including most trailheads and the epic Massai point. This means that only vehicles up to 24 feet are allowed past the campground. With our truck camper, we hardly make the corners without trouble.
Regardless of the steep climb beyond, the campground is located on the valley floor of Bonita Canyon. Compared with the stark rocky terrain of Ryiholite hoodoos that draw visitors to Chiricahua, Bonita Canyon Campground is surprisingly lush. A seasonal river winds through the grounds, nurturing a small forest. In turn, campsites benefit from shade and a relative degree of privacy among these trees. Aside from a couple of campsites at the far end of the campground loop, sites offer shade rather than views. There is a small outcrop of hoodoos just north of the campground, but most scenic attractions are found deeper in the park.
Campground Resources
Bonita Canyon is a developed campground, but conveniences are limited. There are shared public bathrooms and running water, but individual sites do not include water, electrical, or sewer hookups. Despite the many trees scattered through the park, hammocks, solar showers, & clotheslines are also prohibited. Granted, solar showers would be relatively useless in this well-shaded campground. Finally, in a dry region with trees, ground fires are prohibited. This isn't to say that campers can't bring their own contained fire pits. But campers should refer to seasonal regulations before lighting up.
Campsites in Bonita Canyon are limited to 8 people and 2 vehicles at a time for a maximum of 14 consecutive days. Even so, camping isn't an option between July 6 and September 30 due to flooding risk over monsoon season. But if you can score a site, checkout is at 11. Though you may not need it. We were out before dawn to catch the sunrise over the hoodoos from Massai Point.
Wildlife in the Campground
As expected, campers in Bonita Canyon live in nature, and it isn't uncommon for wildlife to wander through. Most potential visitors—birds and insects, among others—may easily come and go with little notice. But the park has some notable inhabitants. The coatimundi may be an uncommon surprise to most visitors, but many live in the park. These noisy, house cat-sized furballs may look like a cross between a lemur and a bear, but they are actually cousins of the raccoon. And, like the raccoon, they are omnivorous. So be careful to properly store your food, trash, and anything else with an enticing smell like toothpaste.
The same consideration goes for two other Chiricahua residents: the black bear and mountain line. These two predators are will generally avoid populated areas but have been known to attack pets, small children, and occasionally adults. Try to stay in groups and don't leave pets or small children unattended.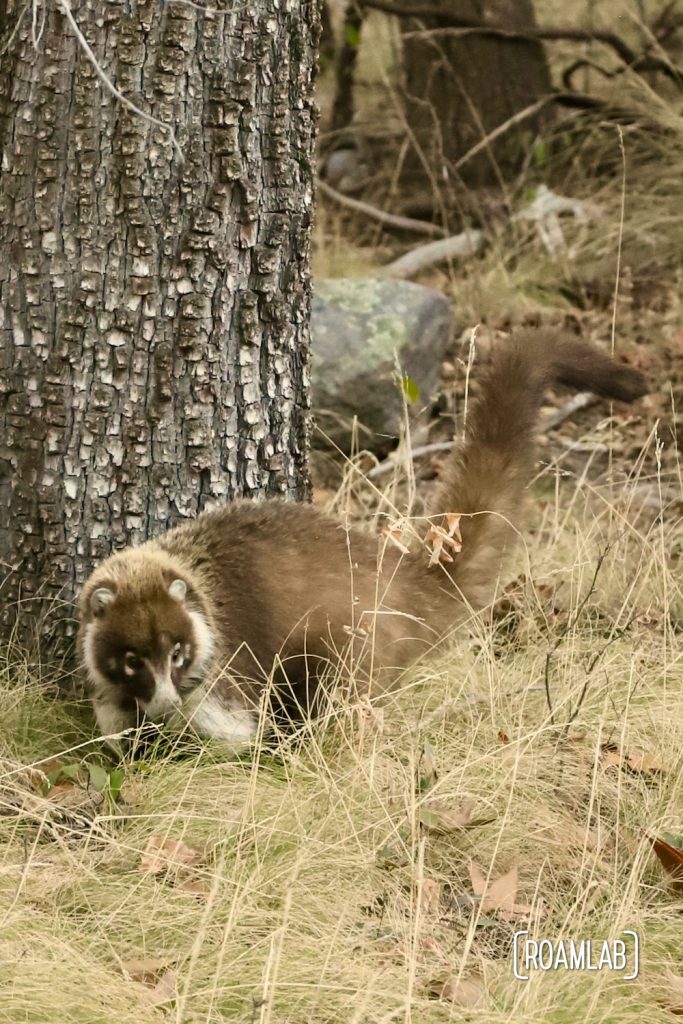 Nearby Attractions
While most of the hiking trails are 5 miles further into Chiricahua, Bonita Canyon Campground is still within walking distance of a couple of attractions. The campground is less than a half-mile hike to the Visitor Center with helpful rangers, educational displays, and a small shop. The same trailhead also feeds to the Silver Spur Meadow Trail. This route continues to follow the seasonal river out of the campground and past the historic remains of a CCC barracks and two old homesteads. The whole hike would be a little under 3 miles to complete, but even a partial evening stroll can be a rewarding end to the day before settling in for the night.