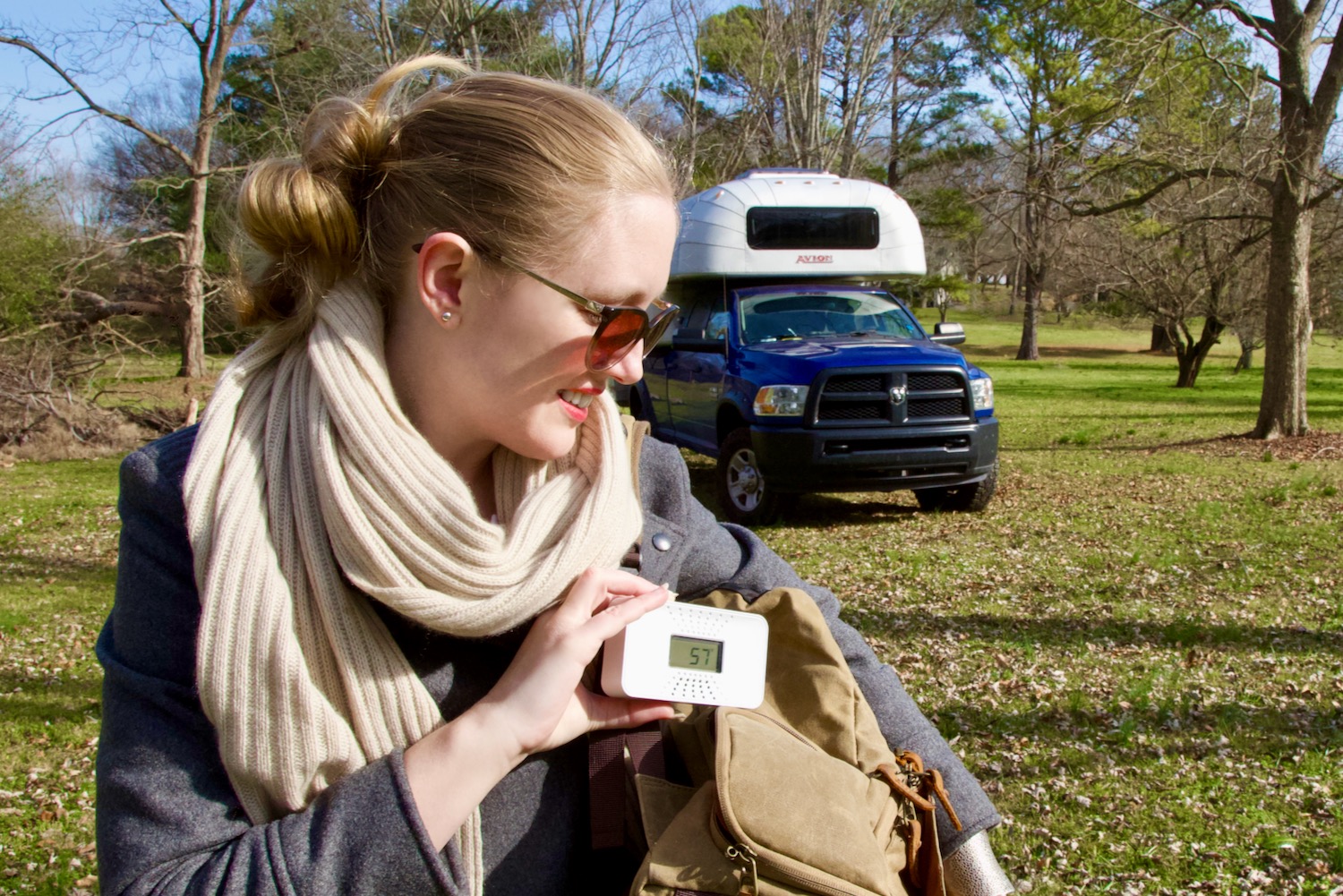 Carbon Monoxide Safety With First Alert
Thank you First Alert for sponsoring this post. Help ensure your home and family is protected with CO alarms!
As perpetual road trippers, we live over our truck's tailpipe. While this is no big deal in a best-case scenario, in the case of a carbon monoxide (CO) leak, our health and safety is at risk. We have been rather blasé in the past but this winter, in the process of insulating our living space, we have cut out most of the drafts in our camper. We now live in a cozy home on wheels. But cozy can be dangerous when fumes start building up. So we made getting a carbon monoxide detector a top priority.
The Dangers of Carbon Monoxide
Carbon monoxide is dangerous in any enclosed space. Be it at home, a cabin, hotel room, car, or camper, CO fumes can build up to life-threatening levels. Carbon monoxide is a byproduct of burning fuel. Cars, lanterns, stoves, furnaces, or any fuel-burning devices produce carbon monoxide, but it is usually vented out of your living space before it can do any damage. Without proper ventilation, carbon monoxide can build up and poison people and animals breathing the fumes. This is particularly dangerous in the winter months when we spend a lot of time indoors, with the windows closed and the heater on.
There isn't necessarily much warning of carbon monoxide build-up. It is invisible, tasteless, and odorless. CO poisoning causes "flu-like" symptoms such as dizziness, confusion, headache, weakness, chest pain, upset stomach, and vomiting.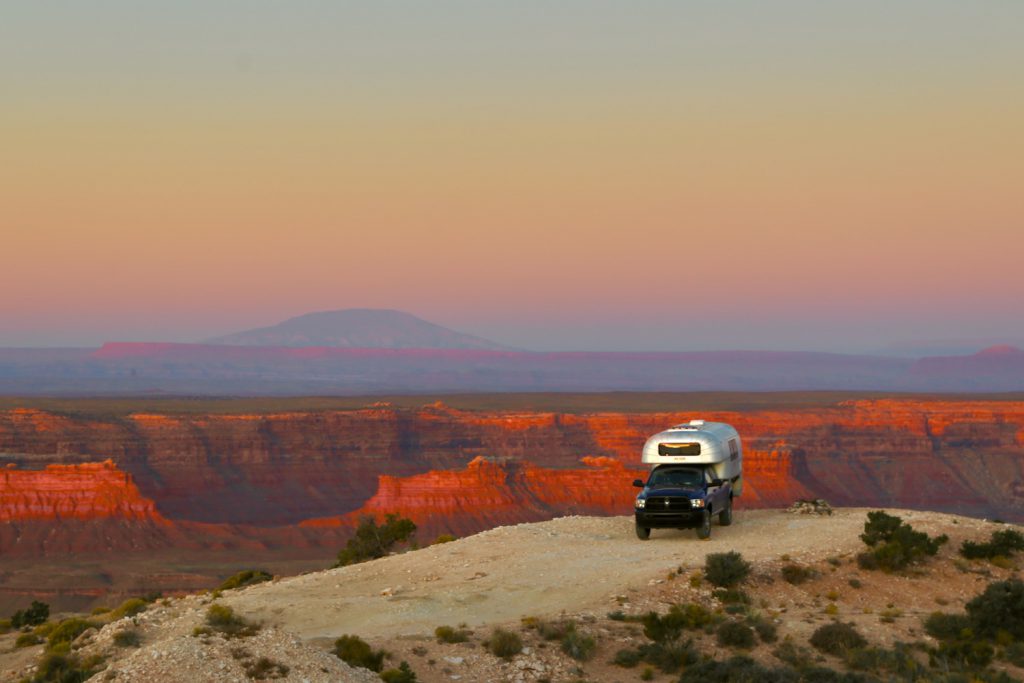 What you can do
Thanks to proper precautions, cases of ill effects from CO poisoning are relatively rare. Every year 430 Americans die, 50,000 visit emergency rooms, and 4,000 hospitalized due to accidental CO poisoning (not including deaths in fires). This is a marked improvement compared to cases in the recent past. In a study published by the American Medical Association,2 in 1996, an average of 2,100 deaths in the United States were attributed to unintentional CO poisoning each year. That is more than five times the current average. The conclusion at the time? The need for better public awareness of the dangers of CO and the importance of CO detectors in every home.
While young, elderly, and ill individuals are most at risk, CO is a danger that everyone should be aware of and take precautions against. If you don't already have a CO alarm  order, one today and visit the First Alert website to learn more. They are relatively cheap and can mean the difference between life and death. Keep in mind that some smoke detectors include a CO detector but many do not. In which case, a separate CO detector must be purchased. If you already have a detector make sure it is located somewhere it can wake you up should the alarm sound. It is recommended that alarms be installed on every level and in every bedroom of your home.  Check the batteries and make sure everything is in working order. Make sure your detector is within its warranty period. Many detectors must be replaced every 5 years to 10 years. If you cannot remember the last time you replaced your detector, it is best to just replace the unit completely. An out of date or out of power CO detector is just a wall decoration. 
Along with having a CO detector, there are some practical things you should do to protect yourself. It's important to have a qualified technician check your chimney, heater, water heater, vents, vehicle exhaust system, and other fuel-burning appliances for leaks and fumes annually. Also, don't take any unnecessary risks by using outdoor equipment inside. Don't burn charcoal, camping stoves, or run generators indoors.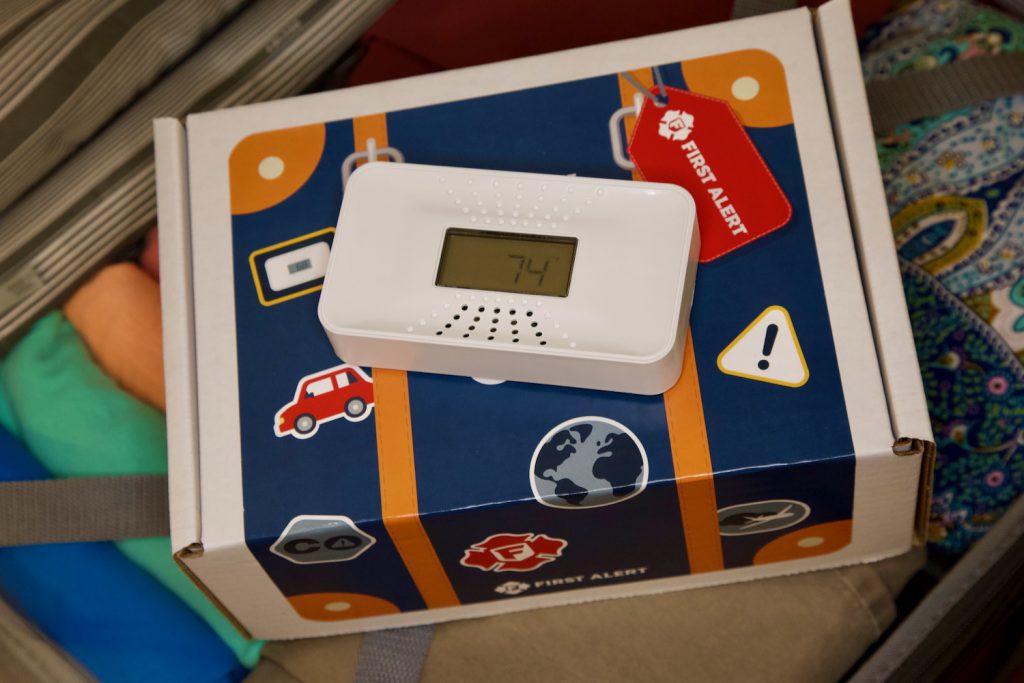 Our Solution When Traveling
When you are traveling it is hard to be certain what kinds of safety precautions have been taken wherever you are. You aren't going to have a professional check the heater of every hotel room you visit. But you can bring your own CO alarm for peace of mind. That is why we just got a portable tabletop CO alarm from First Alert.
First Alert's portable tabletop CO alarm is designed with travel and ease of use in mind. There is no installation needed. You can simply set it on your bed-side table. The stylish design with LED temperature display is packaged in a portable block cleared for your carry-on. The built-In 10-year battery allows you to have confidence wherever you are traveling this winter.
Learn more about Carbon Monoxide and find where to get your own portable tabletop CO alarm from the First Alert website.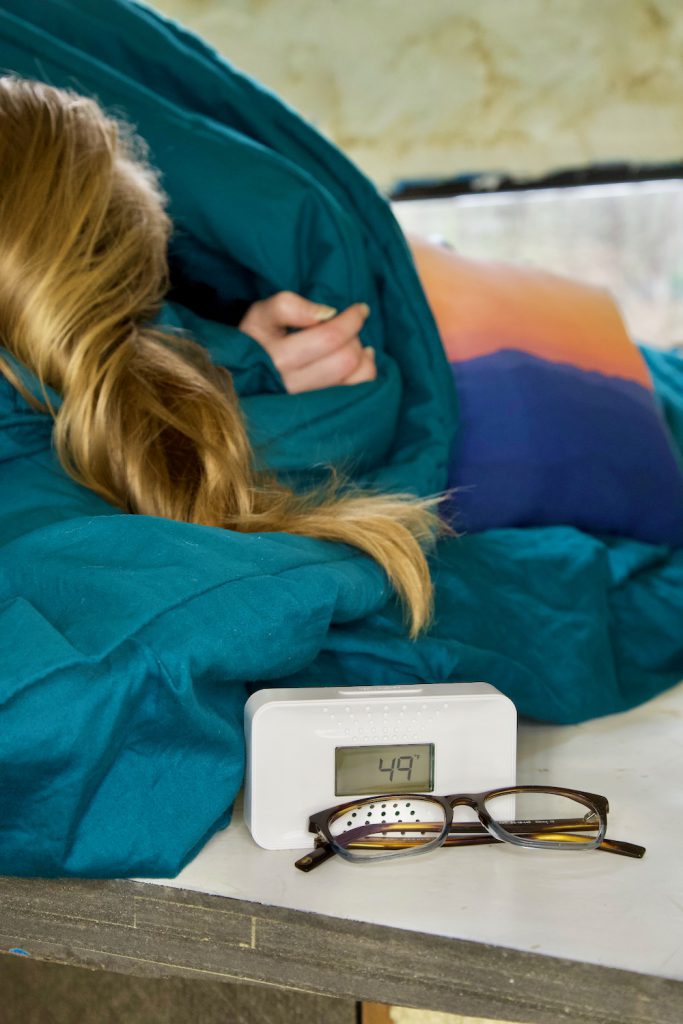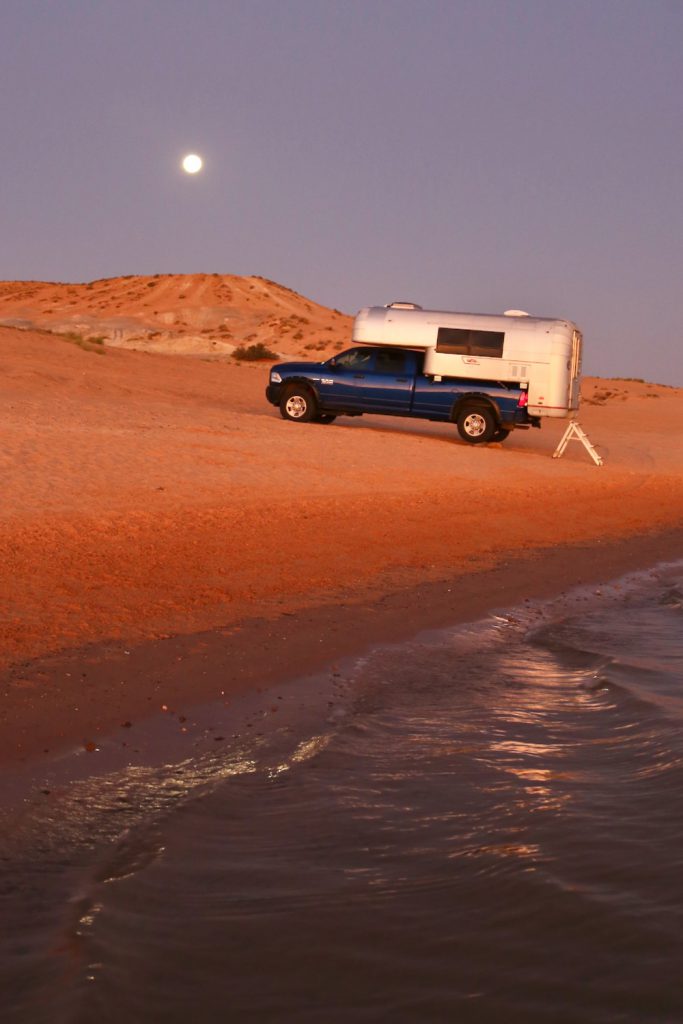 Further Information About Carbon Monoxide Poisoning
---
1 If you start hearing bumps in the night, seeing apparitions, and having the sense of a "presence" before you look for ghosts, get a CO detector.
2 Yoon, Steven S.; Macdonald, Steven C. "Deaths From Unintentional Carbon Monoxide Poisoning and Potential for Prevention With Carbon Monoxide Detectors." American Medical Association. Mar 4, 1998