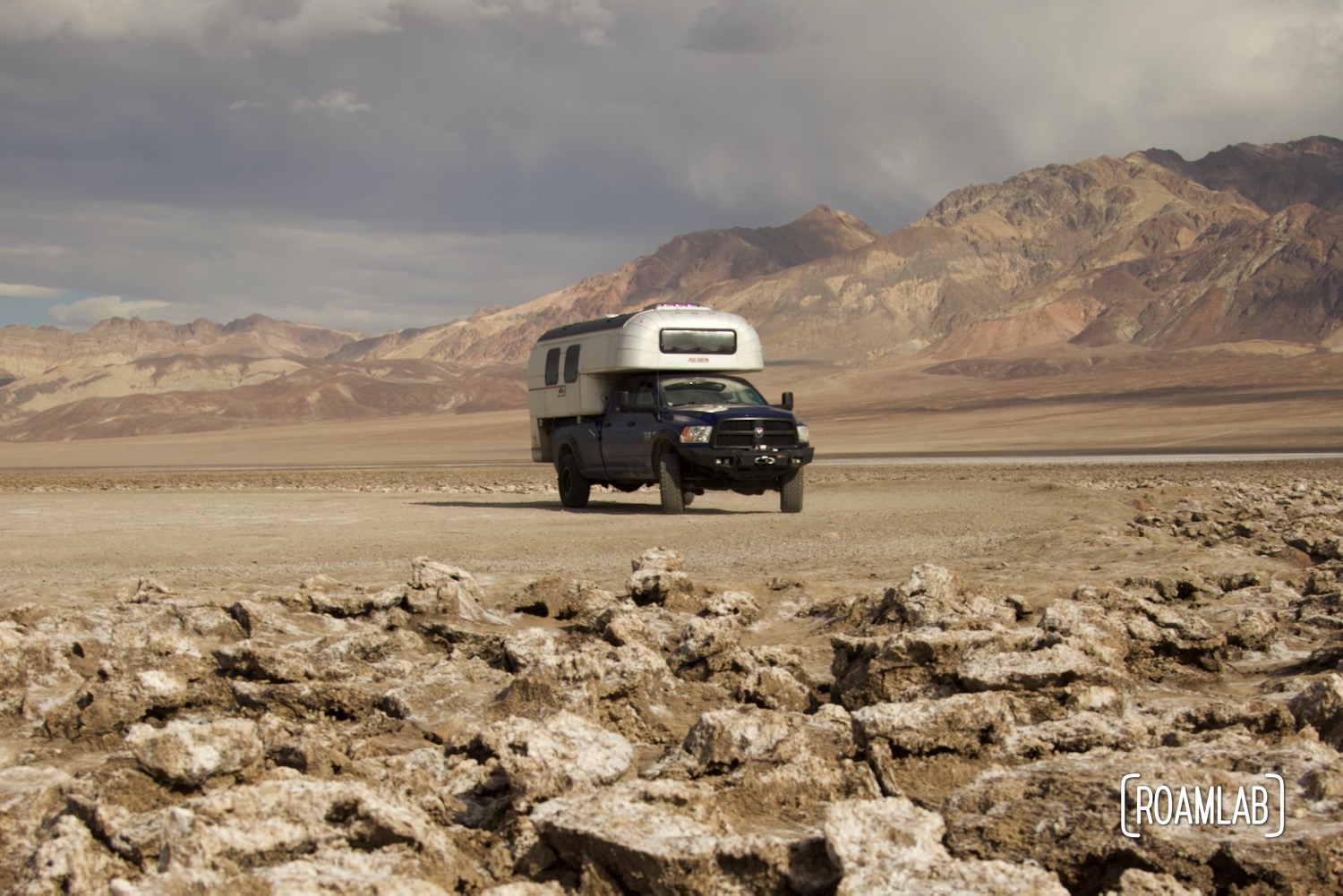 Devils Golf Course
Death Valley National Park
Death Valley is a place of extremes. Extreme temperatures, elevations, and landscape. Sitting near the lowest point in North America, flanked by the Black Mountains to the east and the Panamint Range to the west is yet another example of extremes: the whimsical terrain of the Devils Golf Course.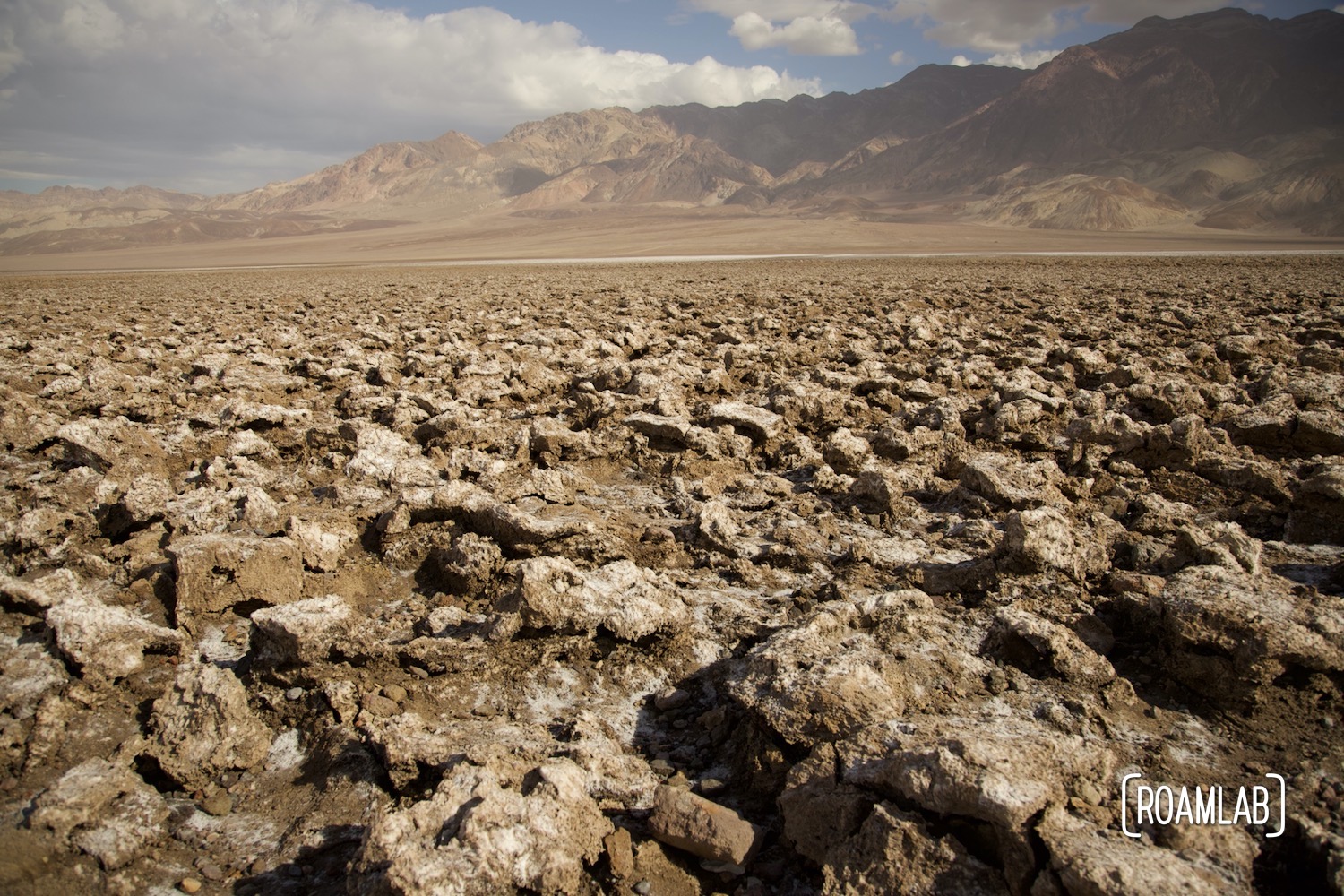 Geology of Devils Gold Course
Christened after a 1934 National Park Service guidebook declared that "only the devil could play golf on such rough links" the Devils Golf Course certainly is a boggling piece of geography. Located on the valley floor of Death Valley, near Badwater, this expansive salt pan is the home to a sea of large halite salt crystal formations. The salt is left over in the Badwater Basin from Lake Manly when it evaporated in the Holocene Era, over 10,000 years ago.
The rugged rock salt formations have been shaped by wind, rain, and the constant expansion and contraction in the fluctuating temperatures of Death Valley over millennia. While the rain could have completely dissolved the formations in other locations, the Devil's Gold Course is high enough elevation so that water runs down to the lower elevation of Badwater and the formations remain relatively dry. Studies of the terrain suggest that this salt and gravel composite that forms the Devil's Gold Course continues 9,000 feet below the surface.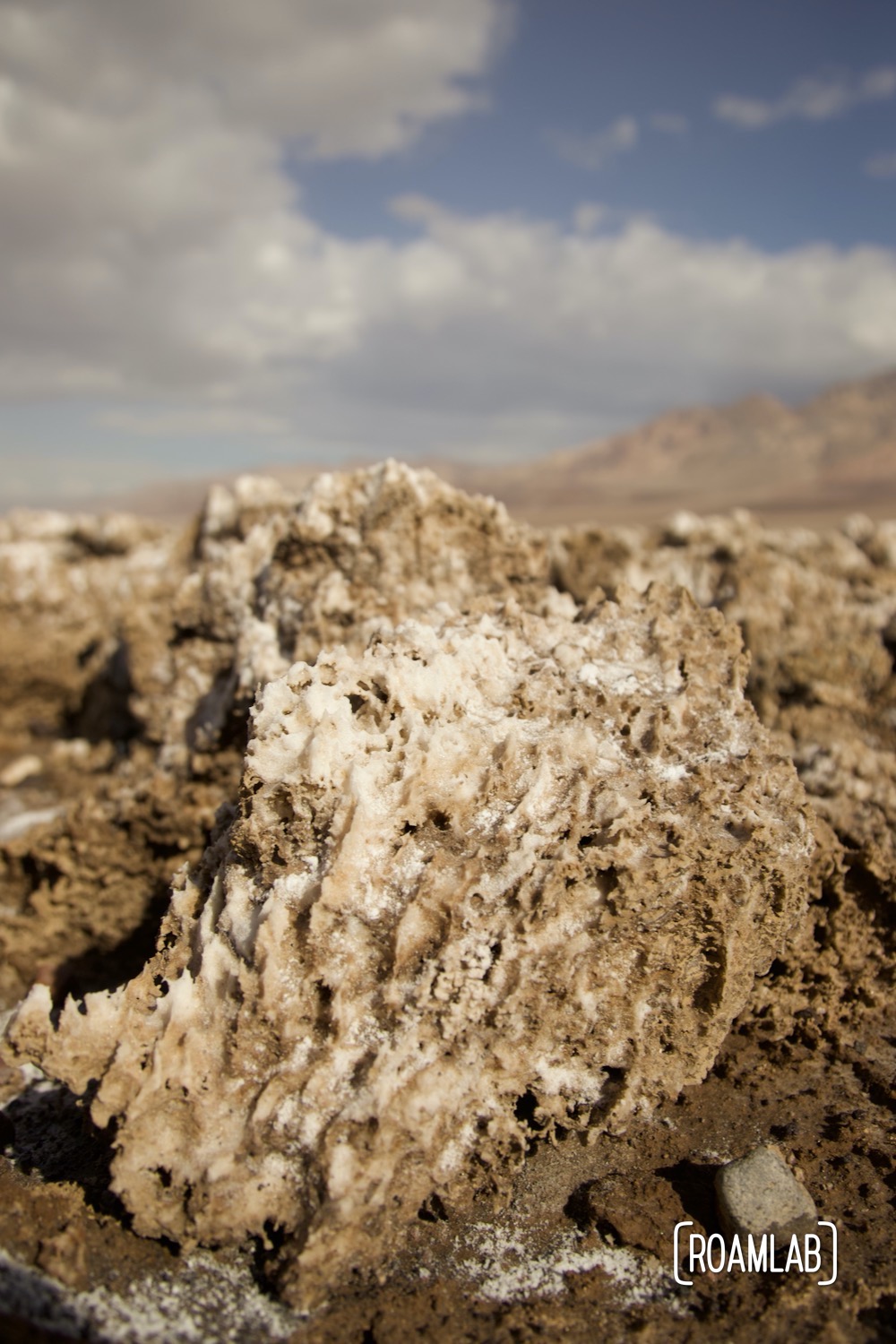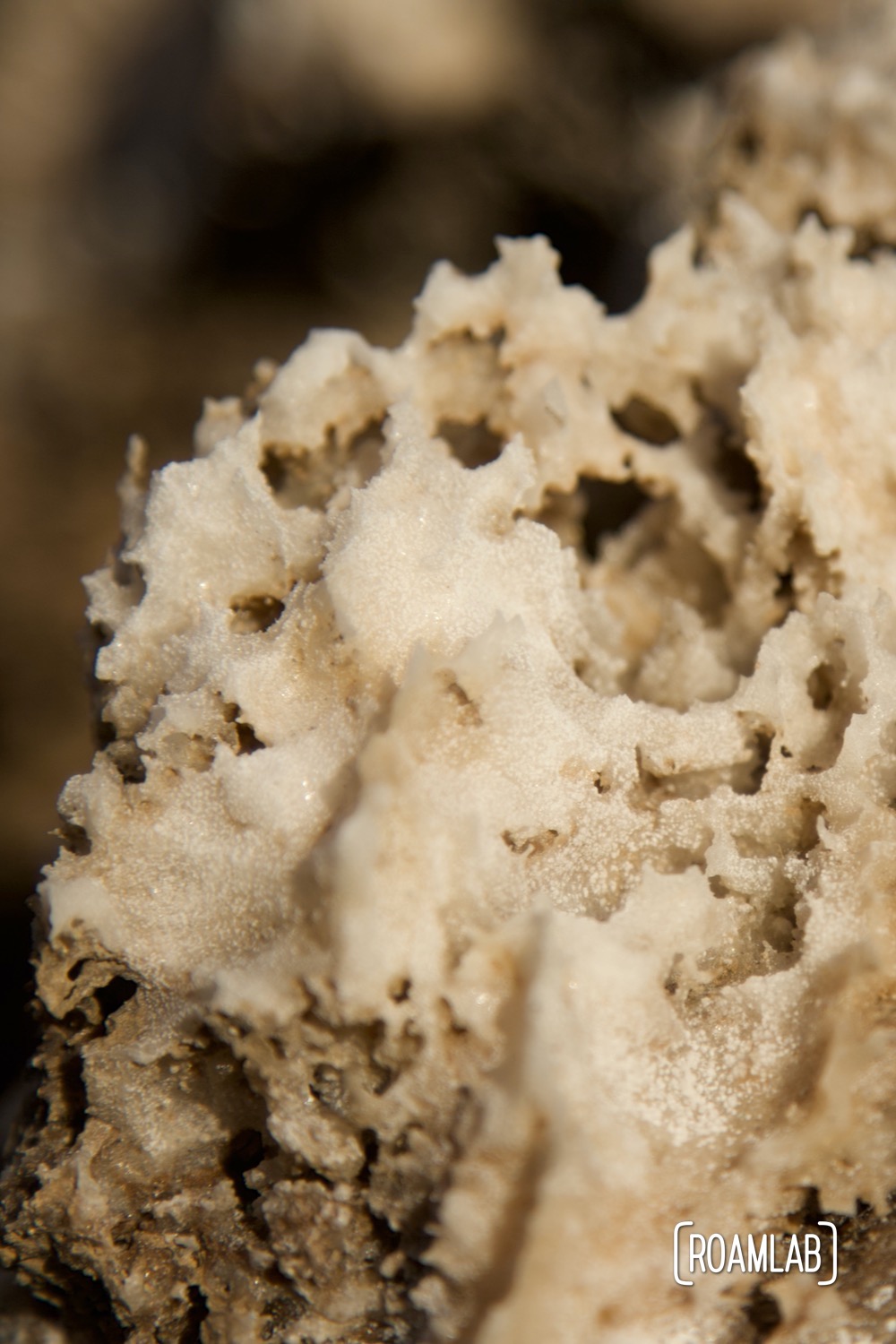 Visiting Devils Golf Course
For most visitors, Devil's Golf Course is a quick stop as part of a larger day trip. There are several information panels about the unique conditions that form the Golf Course and its history. But there is little else. There is no trailhead for exploring the Golf Course and not much that can't be seen from the parking lot. So, plan for a quick 20-minute detour while on your way to Badwater Basin, Artist's Drive, or some other destination in the southern portion of the park.
Accessing the Devils Golf Course
Devil's Gold Course is relatively easy to reach and accessible by car. The level dirt road to the heart of the formations and a parking lot is 7-miles south of the Furnace Creek Visitors Center, off Badwater Road. In dry weather, this is an easy drive even for 2-wheel drive cars but it can be closed on occasion due to weather conditions.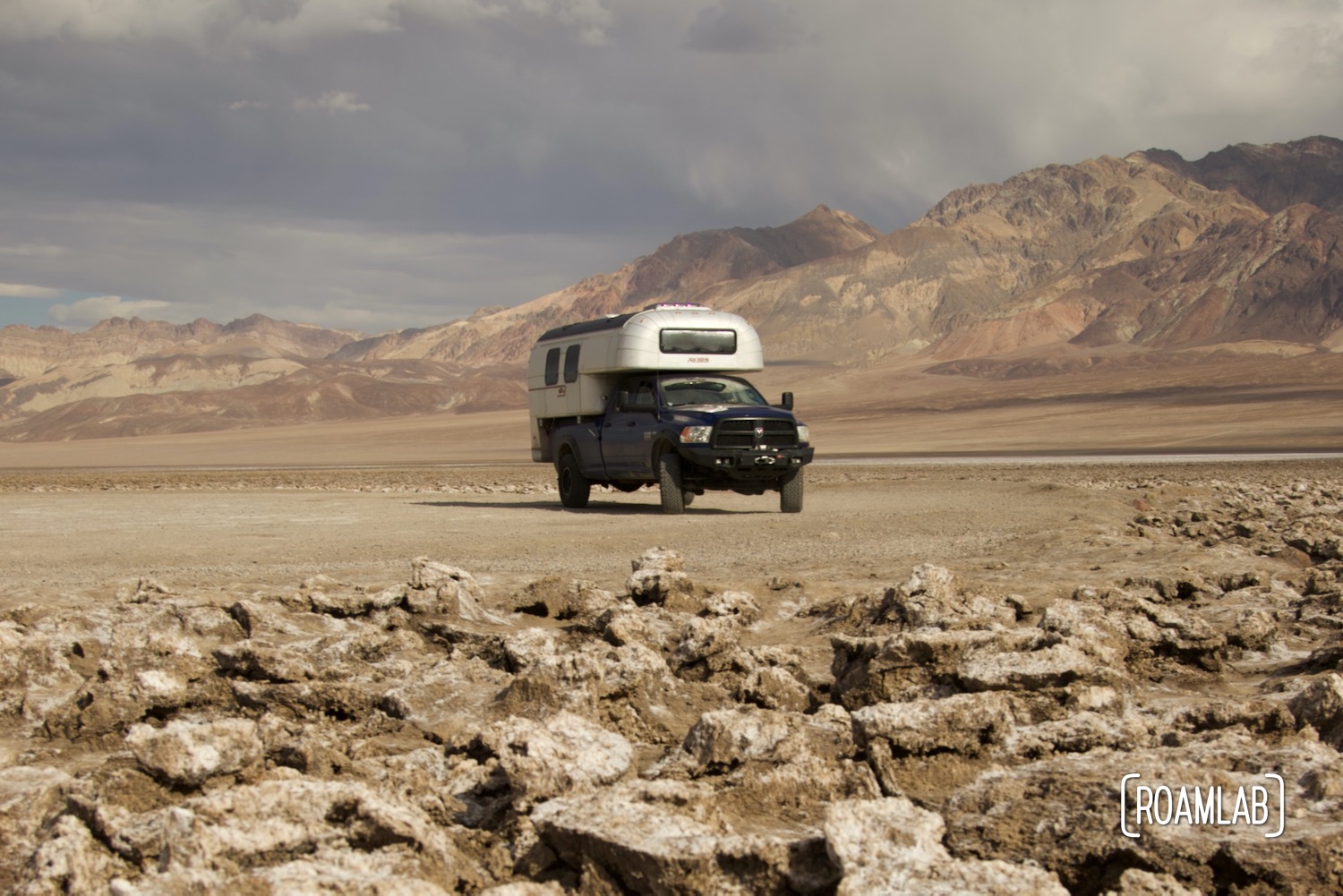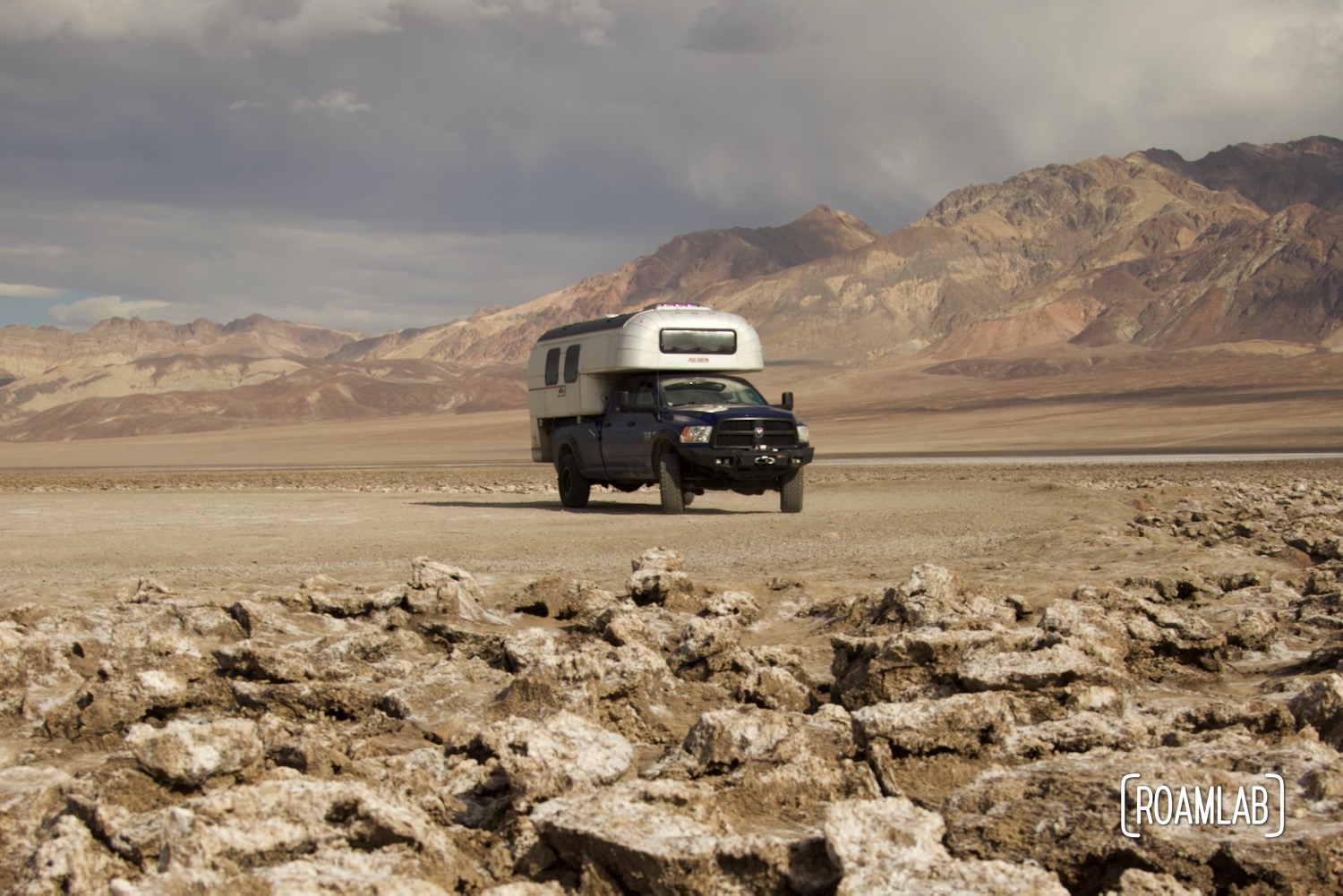 Other Nearby Attractions
Devil's Golf Course goes hand in hand with a day drive exploring many of the iconic sites in Death Valley. If you are based in Furnace Creek or some more northerly campground, hit the Golf Course on your way down to Badwater and then catch the Artists Drive Scenic Loop, a one-way scenic road, on your way north. A natural addition to the trip is a drive down 190 to Zabriskie Point, 20 Mule Team Canyon, and Dantes View.