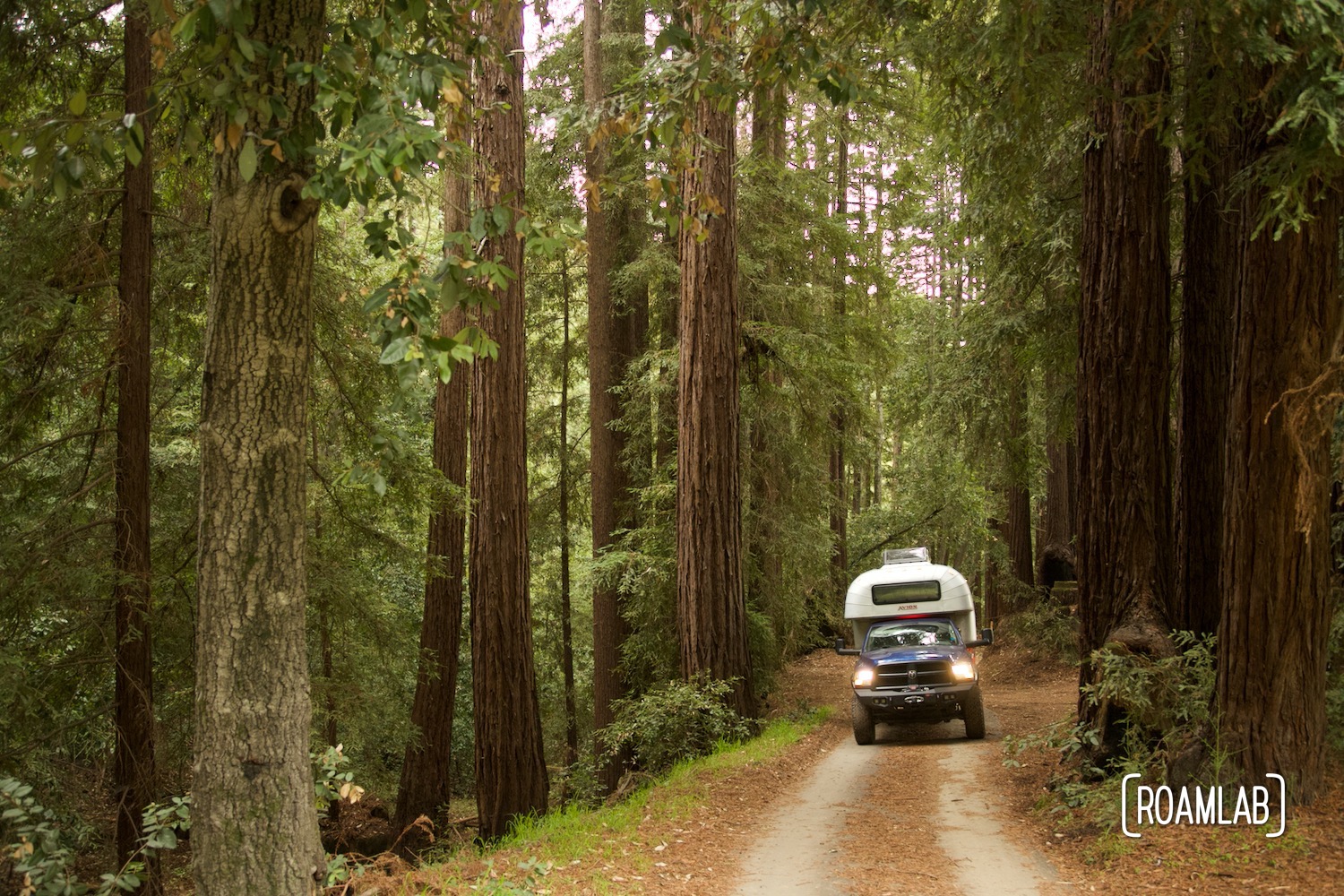 Camping on the California Coast
Beaches, Cliffs, & Redwoods
As avid outdoors people, we love to camp along the California Coast, but it isn't easy. As one might guess, a lot of people share our interest in camping on the California Coast and campsites are limited. Popular sites book up far in advance, but there are enough options out there to not completely ruin ones camping plans. So, here are our tips, tricks, and a few campsite recommendations for camping on the California Coast.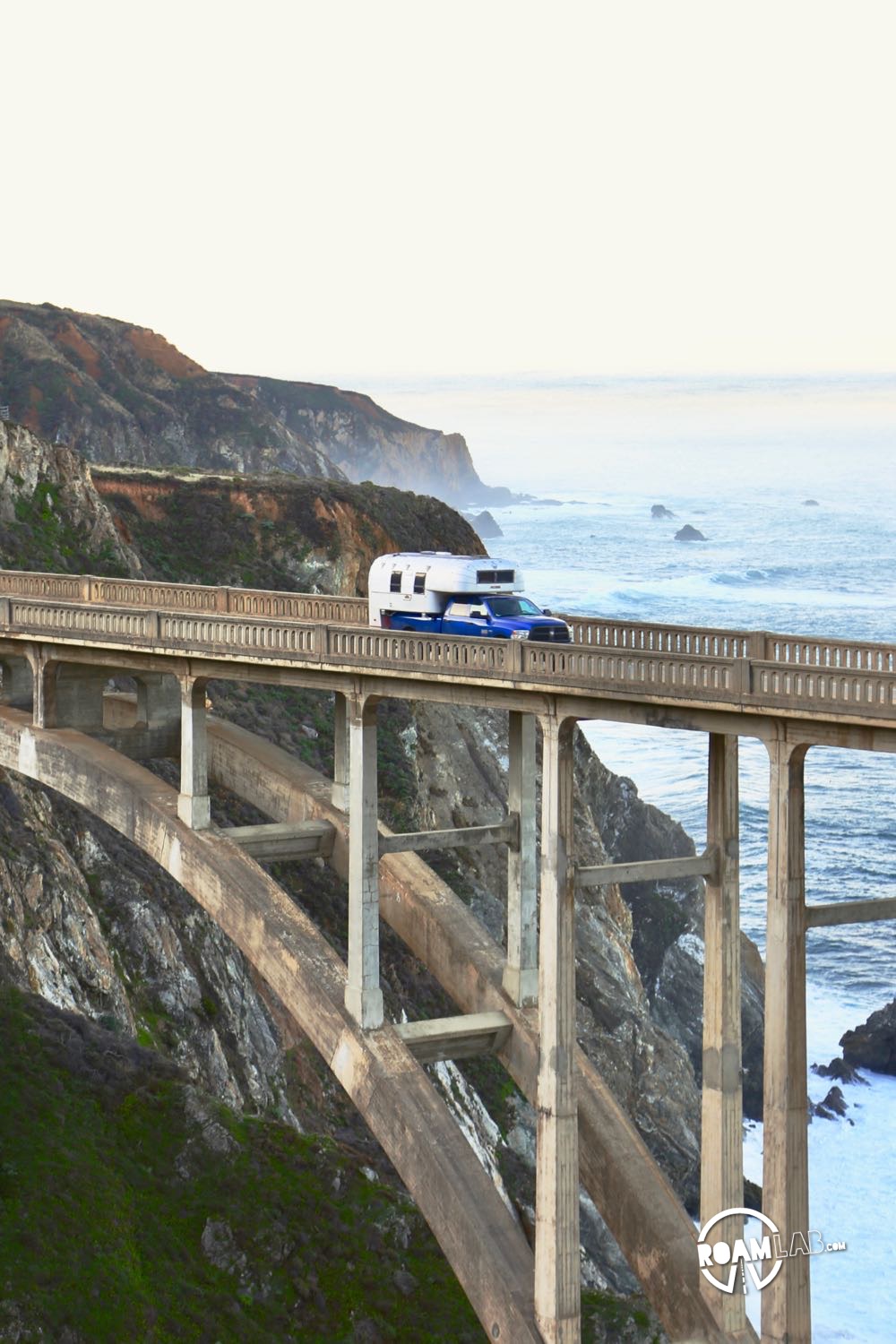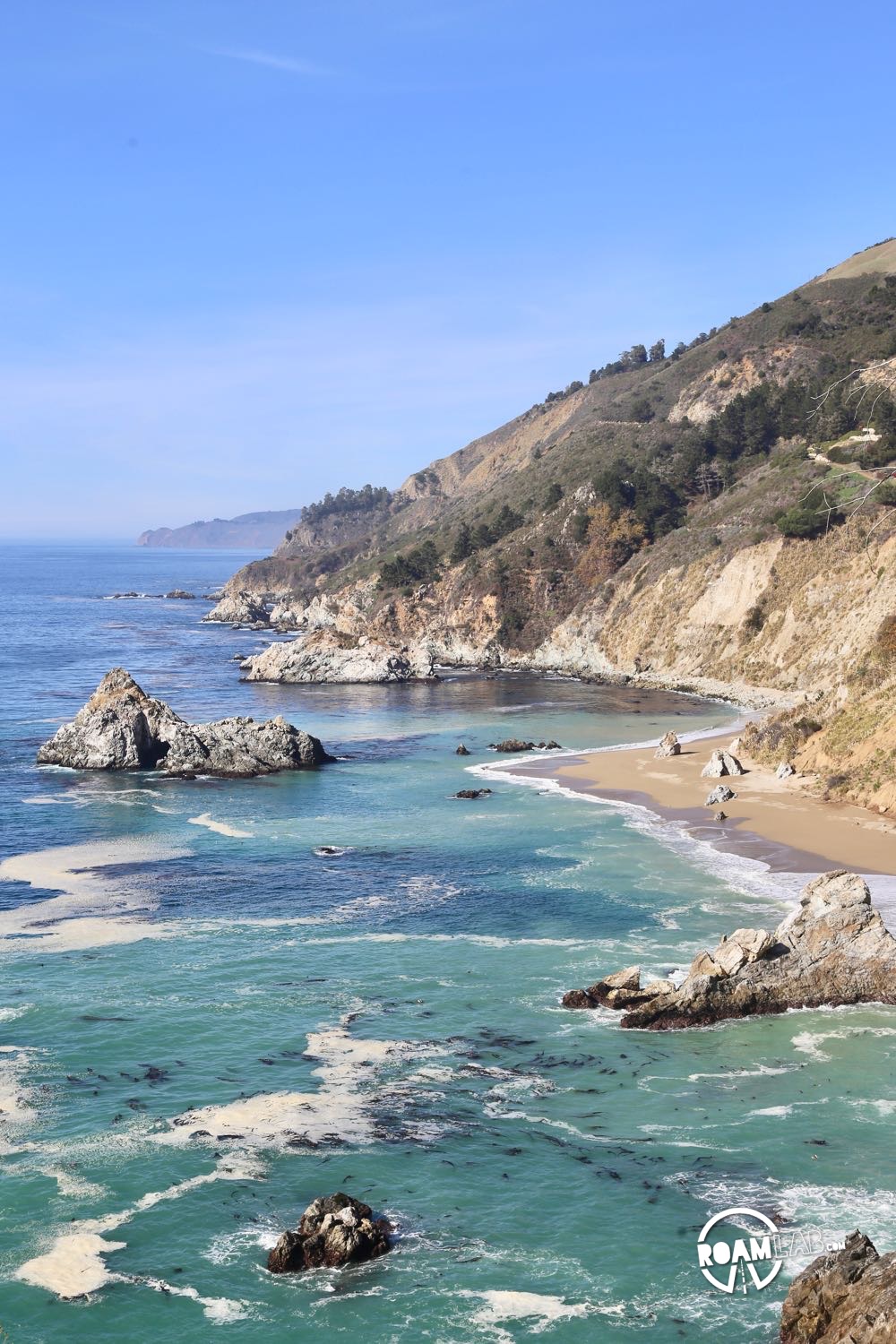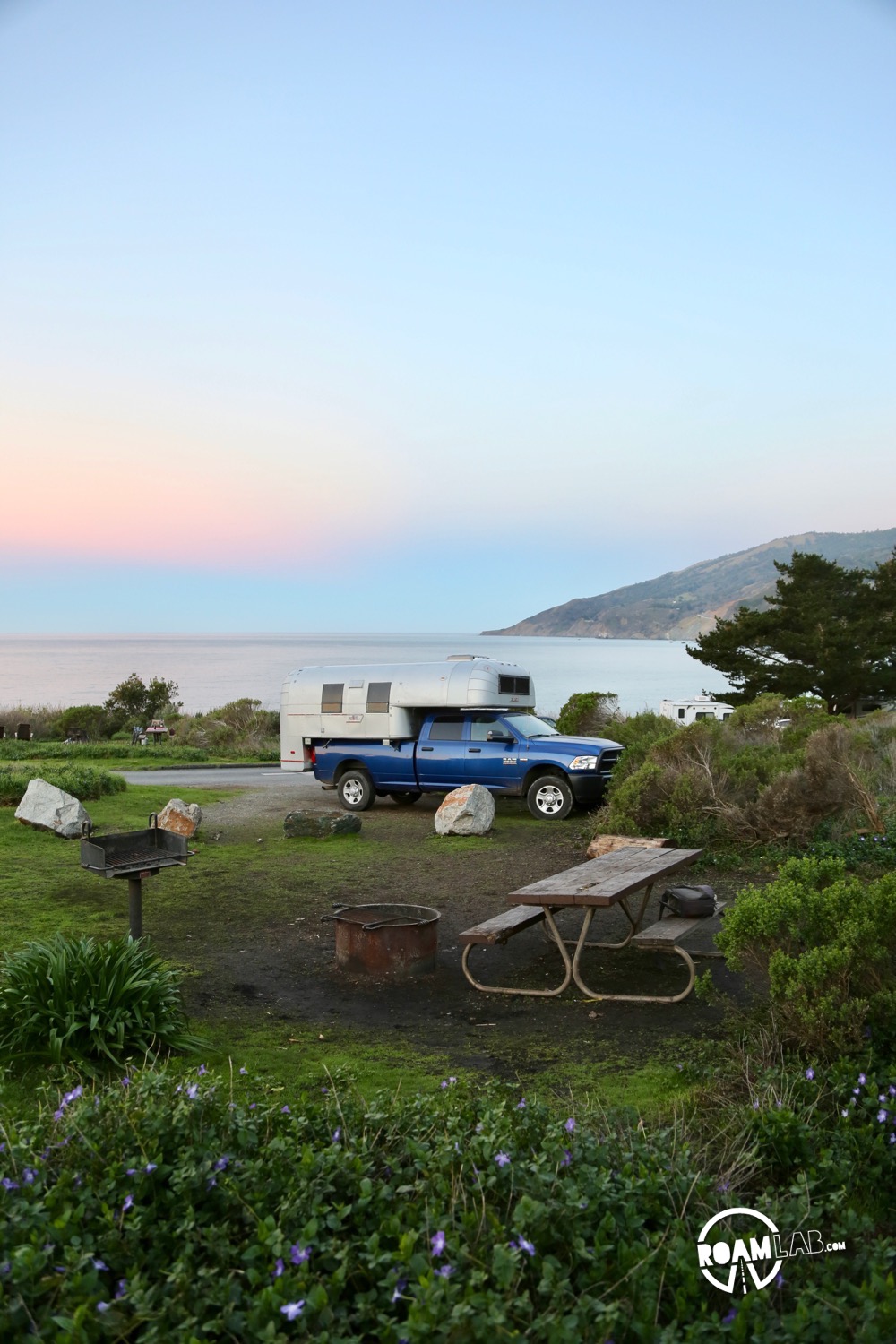 A quick note on campfires: Remember, this is California, a state that has been ravaged by wildfires. Be aware of fire risk and campfire rules wherever you may be camping. Even if there is a fire ring, use of the ring may not be allowed, depending on fire risk.
Public Campgrounds
A lot of the California Coast is broken up into Federal and State land. This means that there are many parks with public campgrounds available. You can almost always count on a level spot, fire pit, and picnic table at these sites. But amenities such as showers, flushing toilets, and just running water come on a case-by-case basis.
We have also found that California campgrounds tend to be a bit more expensive than the average campgrounds we encounter. We expect to pay somewhere around $30 a night. Then again, California campgrounds also tend to be more scenic than the average campground, as well.
Our Go To Public Campgrounds
While there are tons of coastal campgrounds available, we have a few favorites: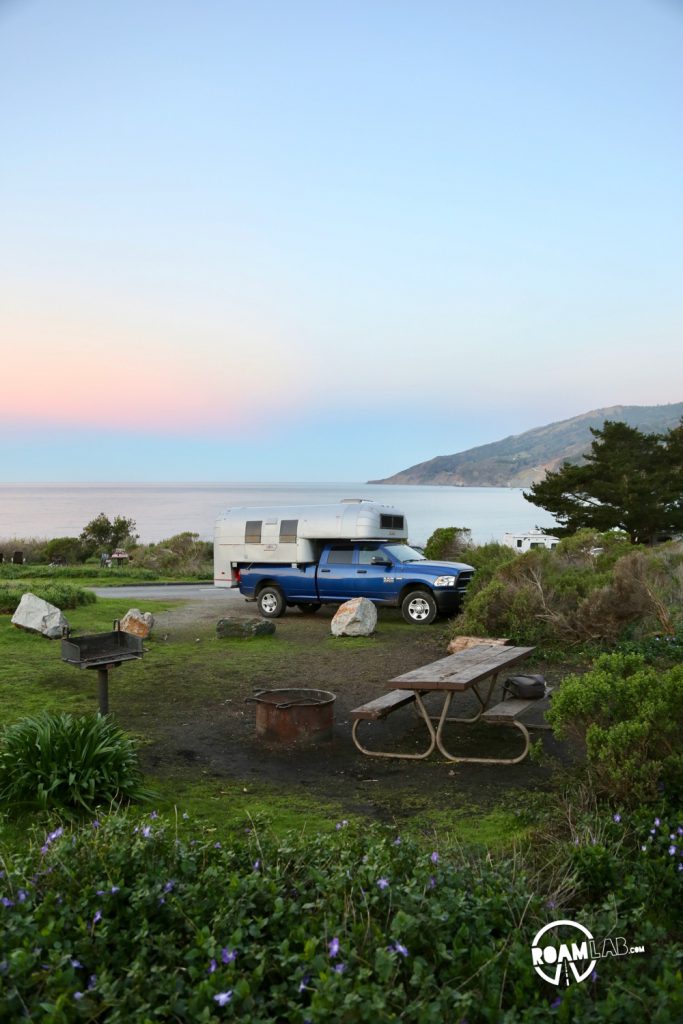 Kirk Creek Campground
Big Sur, California
Kirk Creek Campground is one of the most desirable campgrounds on the California Coast. Perched on a cliffside off Highway 1, almost all of the sites have views of the ocean. Granted, it's a bit easier to have such views when there are so few sites. With only 33 sites available, Kirk Creek books up fast and early. But, if you can snag a site, it's absolutely worth it.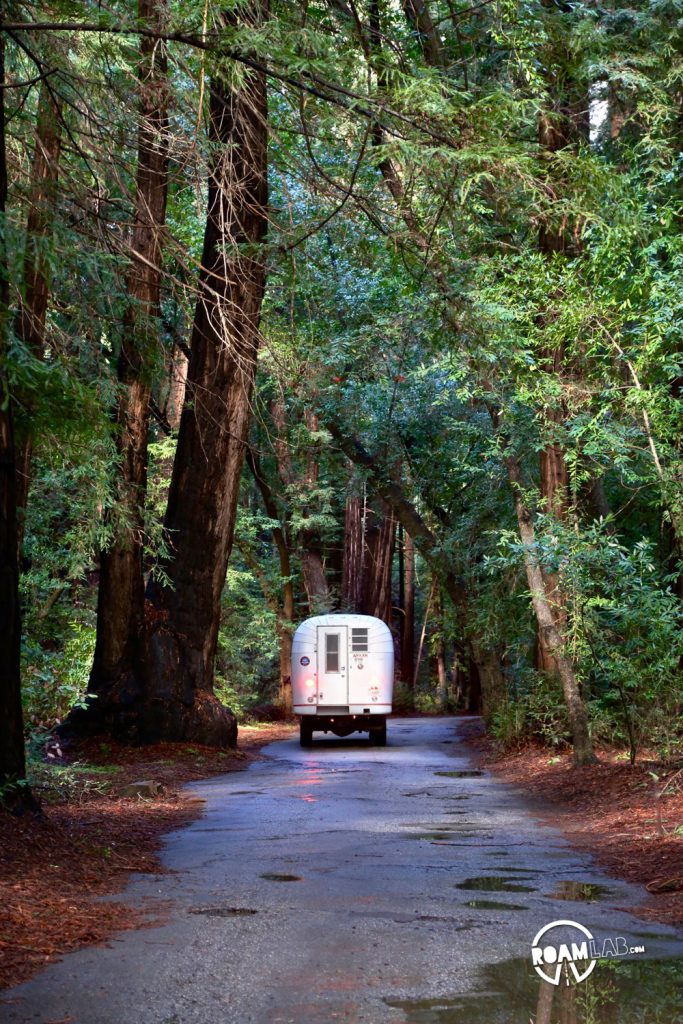 Pfeiffer Big Sur Campground
Big Sur, California
Camp among redwoods, by visiting Pfeiffer Big Sur Campground. Campsites are split between riverside deciduous sites or set-back sites among the redwoods. There is a small mountain range between the campground and the ocean, but there are also trails, such as Buzzard's Roost, from the campground to ocean vista points.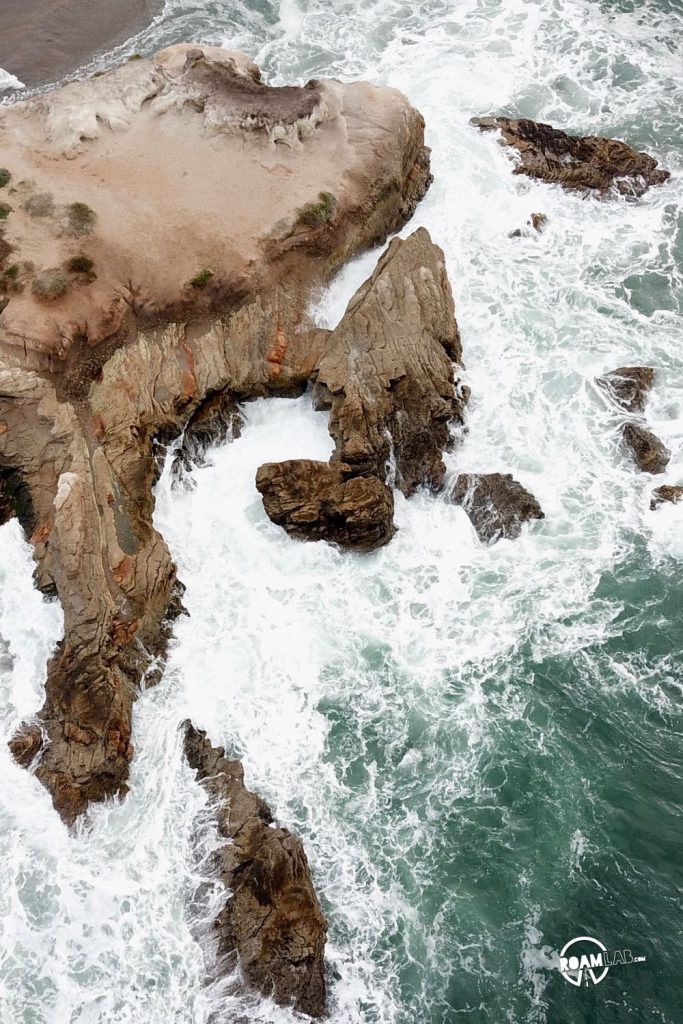 Islay Creek Campground
Los Osos, California
Islay Creek Campground is a primitive campground in Montaña de Oro State Park. While it's not directly on the coast, it is a short walk from the beach and coastal hiking trails. Best of all, we have had good luck finding last-minute campsites here.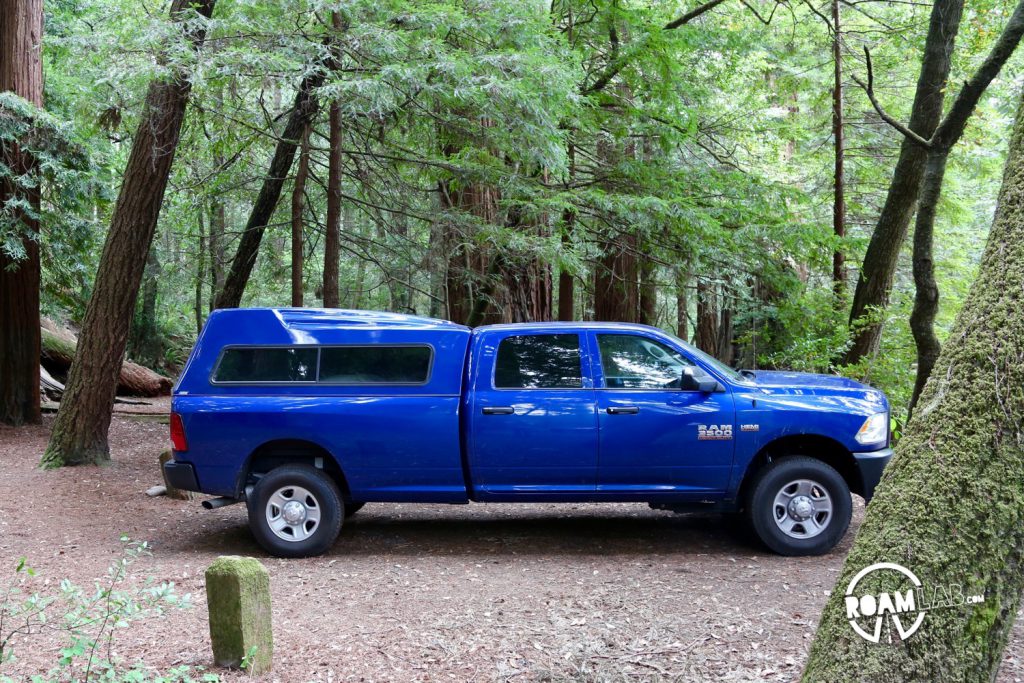 Jebadiah Smith Campground
Crescent City, California
Jebadiah Smith Campground isn't quite on the coast but it is surrounded by coastal giants in Redwood National Park. Along with camping among these towering trees and access to a river, the campground is near Crescent City and the coast. It is an excellent jumping-off point for exploring Northern California's waters.
Of course, there are plenty of other options out there. These are simply a few that come first to mind. Despite the price and popularity, we tend to prefer these public campgrounds, but some days they are simply booked full. Fortunately, there are also private campgrounds available.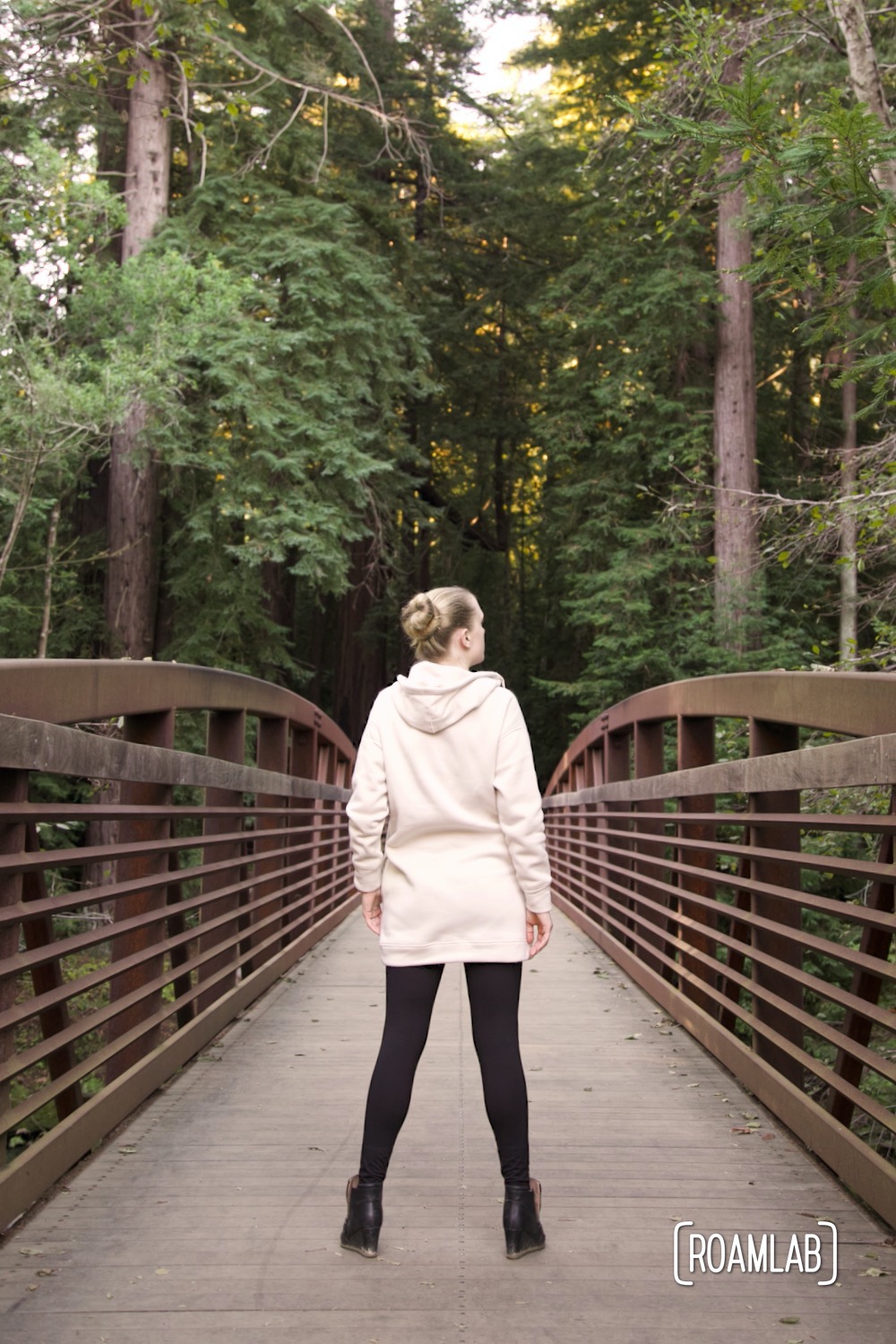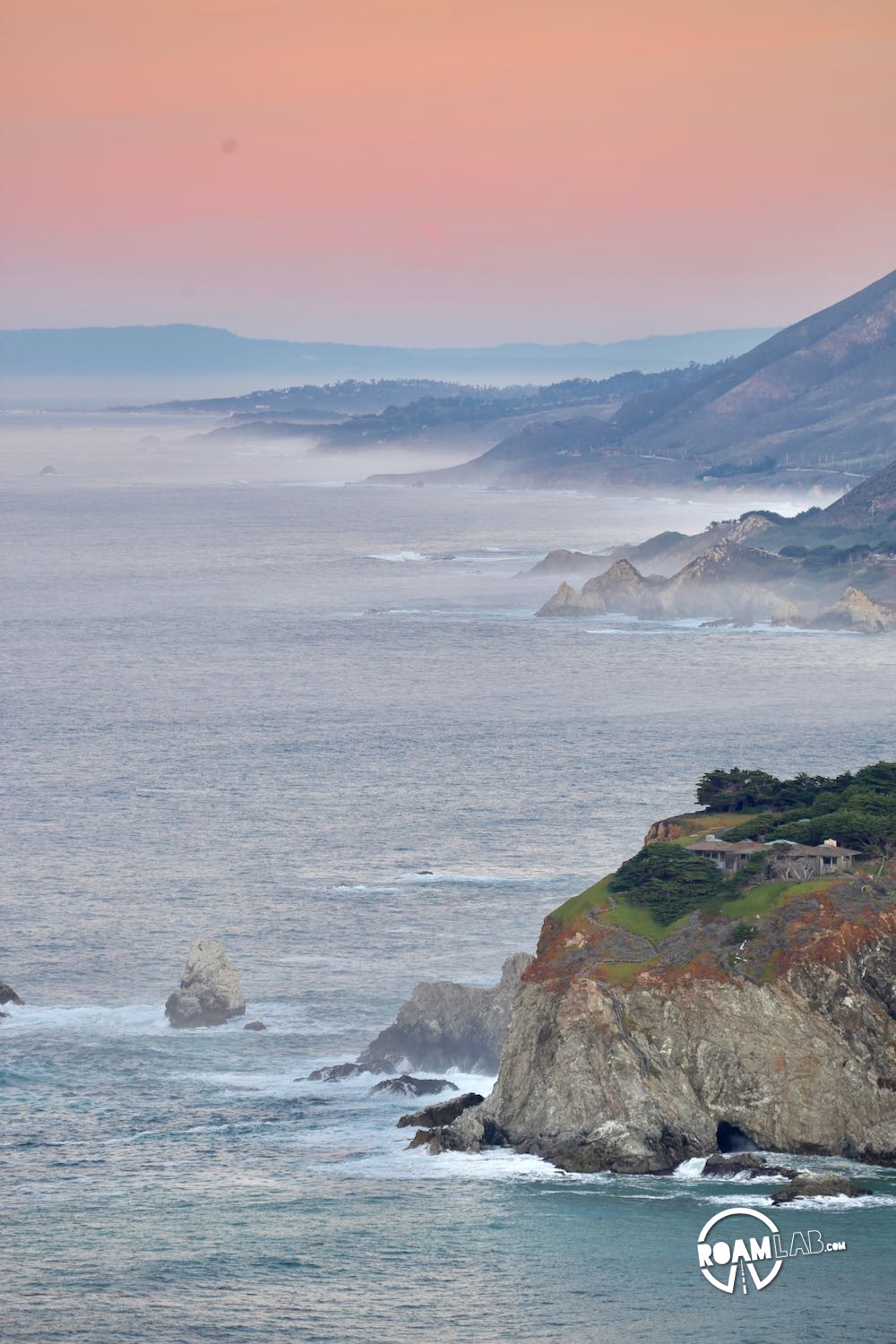 Private Campgrounds
Where private campgrounds have fairly standard amenities, private campgrounds come in many shapes and sizes. In Big Sur, it's hard to drive far without encountering a private campground catering to RVs looking for hookups and other amenities often unavailable at the public grounds. That said, there are also less formal offerings to be found as well. Our experience has been that most private campgrounds charge a premium for their spaces. But those prices can vary greatly between campgrounds.
We have had some luck using websites such as Hipcamp, which allow private owners to list both their private campgrounds or less formal opens spaces for camping. If you go this route, be sure to familiarize yourself with the specific features and rules of the campground. Don't assume there will be access to bathrooms, picnic tables, or fire rings, though many will.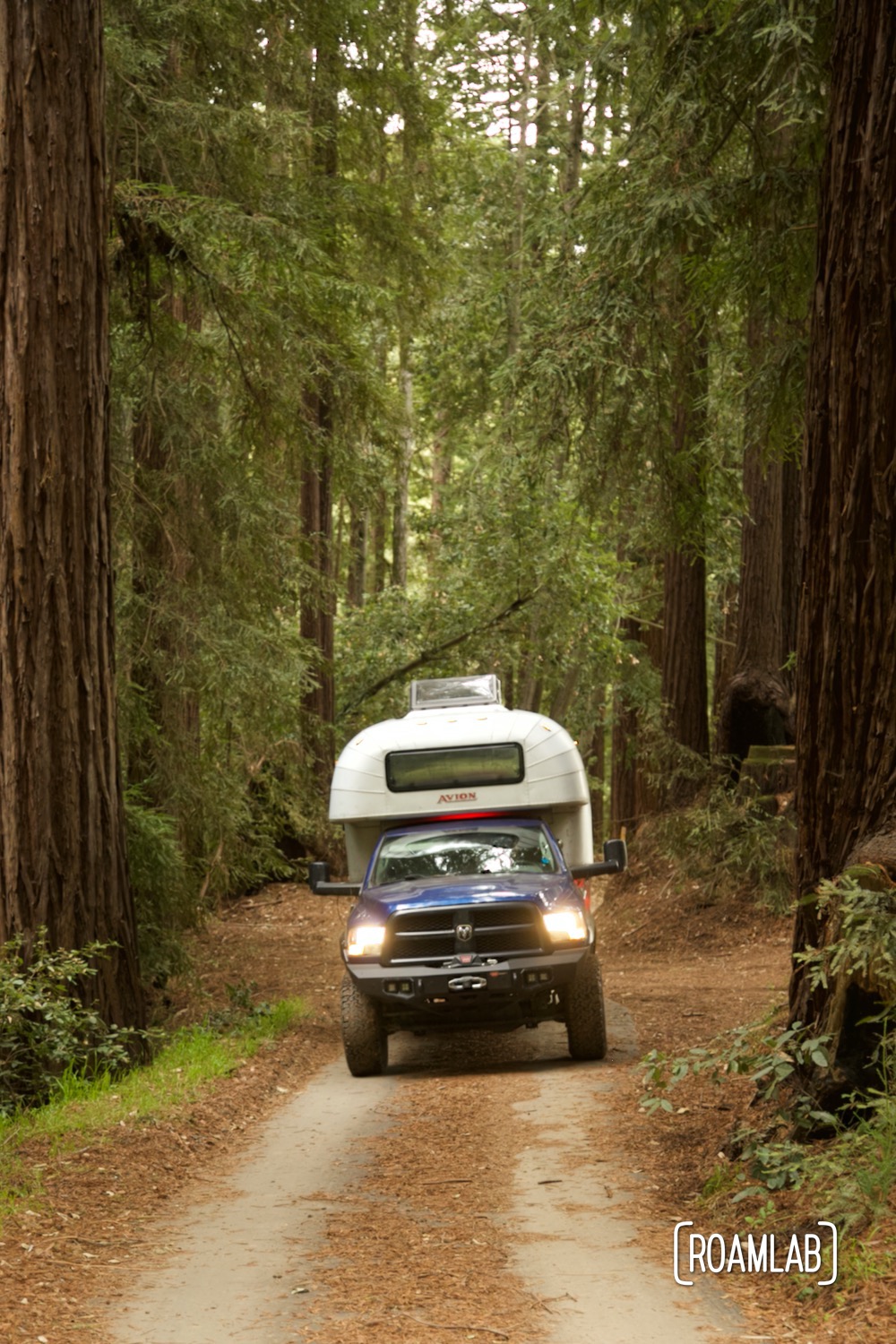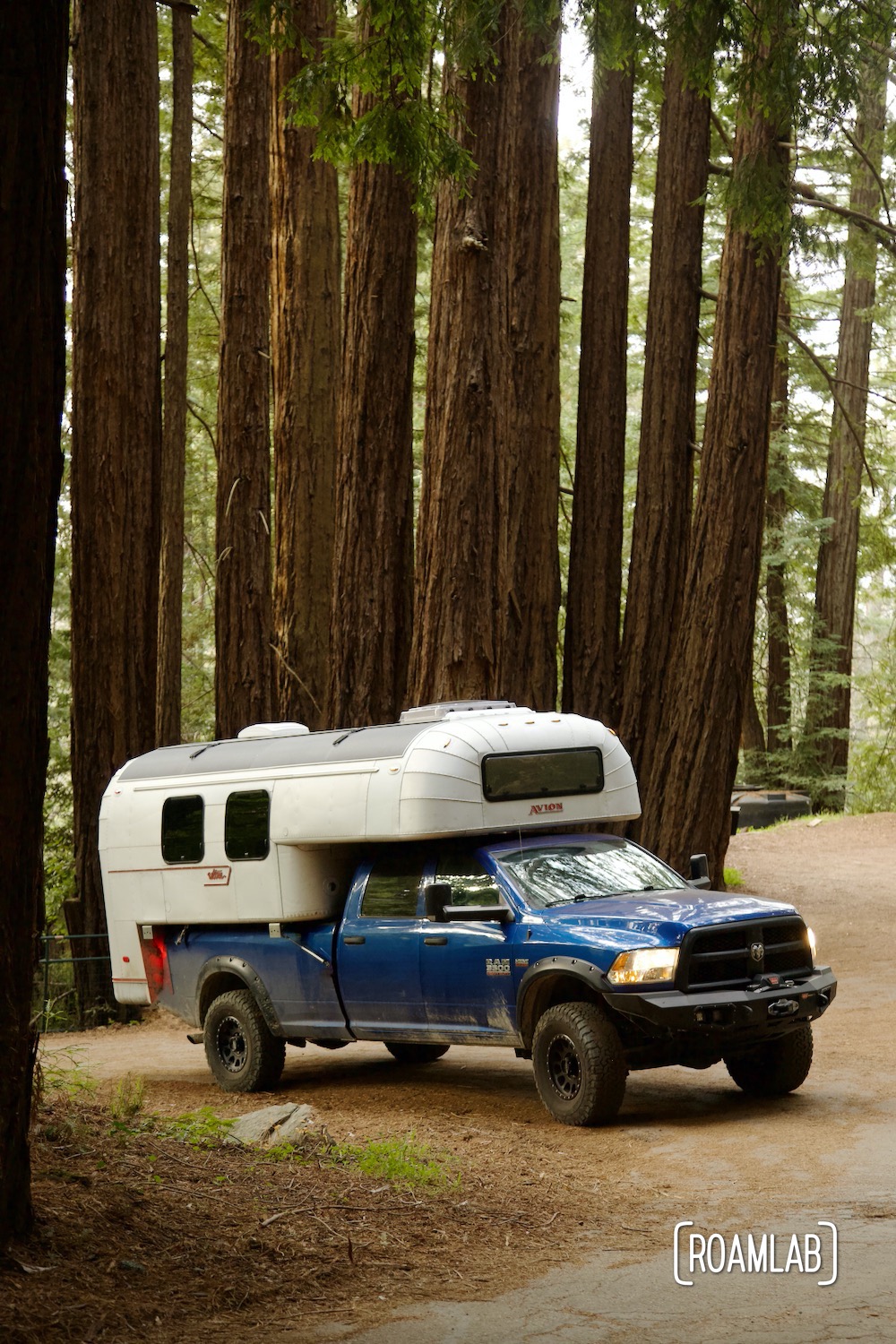 Last Minute Campsites
We are not a couple that plans ahead. Often, we are hunting for a campsite as the sun begins to set. But not along the California coast. Coastal campgrounds are not a place to wait around for last-minute spots. Many campgrounds book up weeks ahead of time. That said, we have picked up our share of first-come-first-serve sites along Highway 1, but we make sure to do so in the morning. If we don't have a reserved campsite by the afternoon, we start working our way inland because the odds of finding something in the evening are near impossible.
"But what if I don't need a conventional campsite?" you may well ask. It can be tempting to linger along the coastline, but a lot of the customary fallback options are not available. Truck stops, Walmarts, and other common boondocking destinations are generally not nearby or don't allow overnight parking. Scenic pull-offs may seem like an ideal alternative, but overnight parking here is illegal. Unless you have explicit permission to overnight in an undesignated location, this is not the place to try.
That said, we did allude to there being last-minute opportunities. Keep in mind, this is highly conditional. We make a point to travel the coast on weekdays and generally off-season to avoid crowds and increase our odds of finding campsites. Along with that, we also avoid high density populations such as San Francisco and Los Angeles. When we are looking, we don't have time to check every single campground along the way and we have had poor luck with calling ahead. Instead, we focus on large campgrounds such as Pfeiffer Big Sur Campground, Islay Creek Campground, and MacKerricher State Park.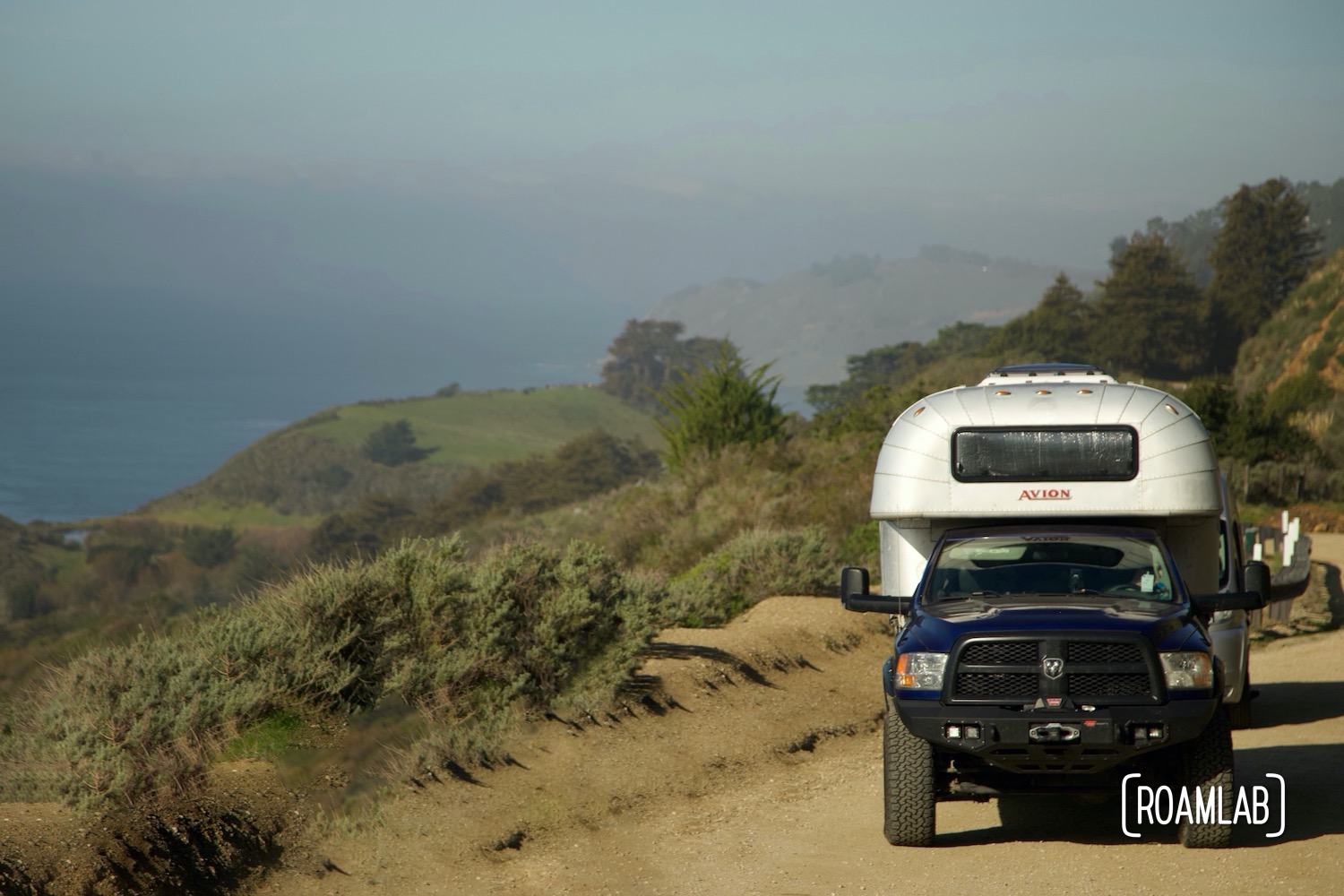 When all Else Fails
It's worth remembering that you don't need to camp near the shore to have an ocean vacation. There are many more options for camping if you are willing to travel a bit inland. Just keep in mind that there aren't many options between Carmel and San Simeon. This stretch of the California coast is relatively cut off from the rest of the state by the Santa Lucia Mountains. So, avoid getting caught around Big Sur at nightfall without a place to sleep.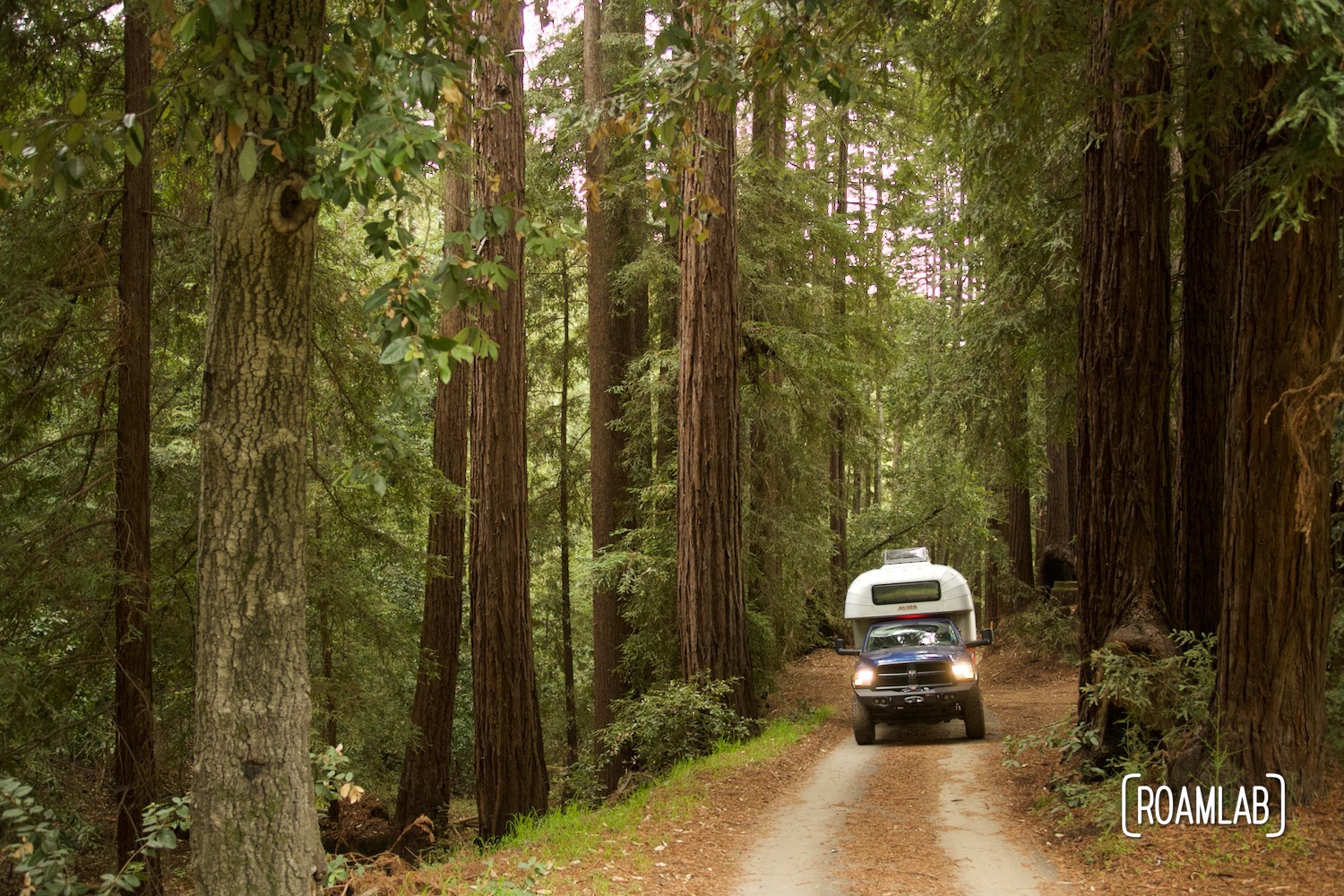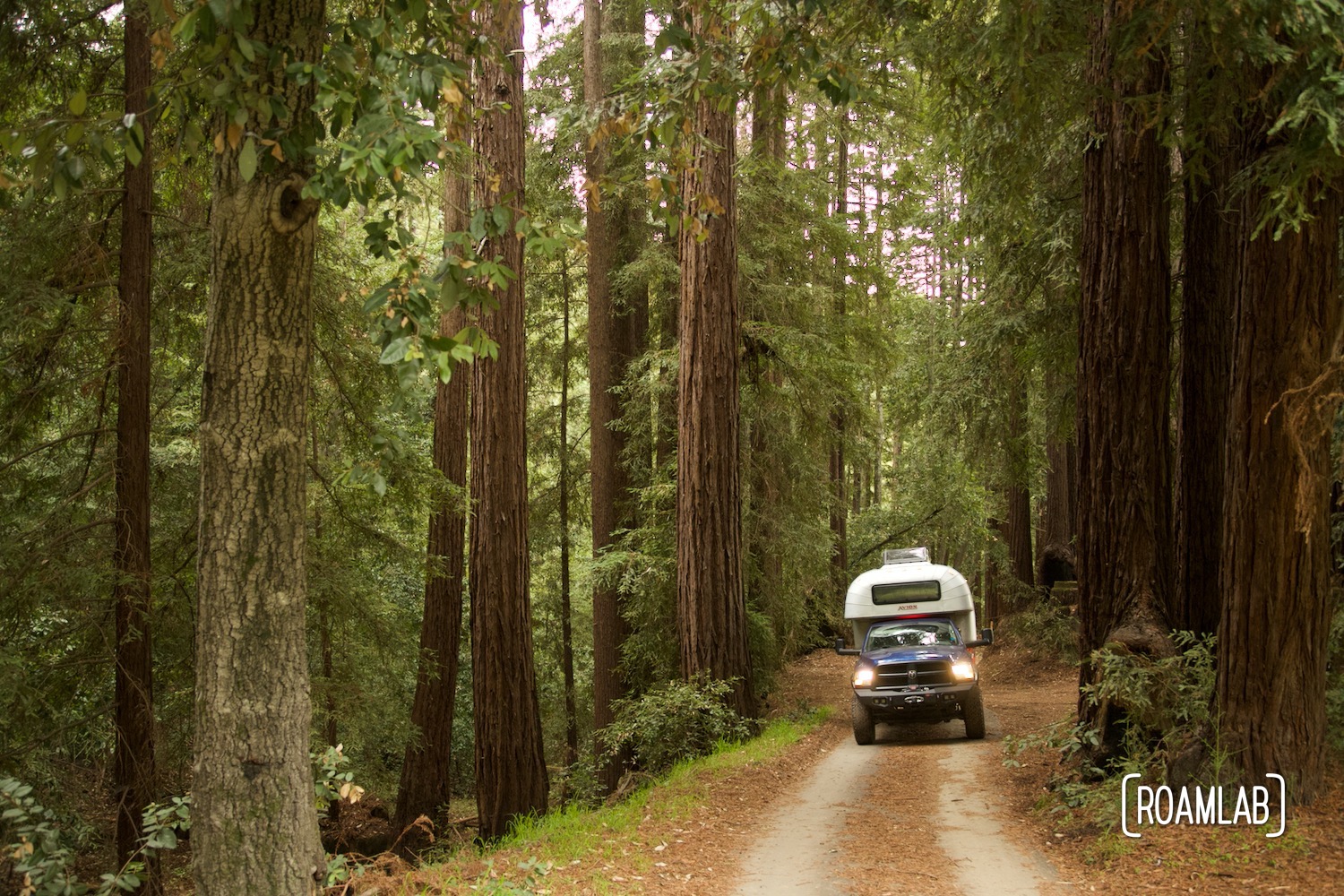 Our Experience
Camping on the California coast is complicated but worthwhile. Most camping is restricted to designated campsites, which is generally not our style. But we are happy for the opportunity to take in the coastal breezes, excellent hiking, and wildlife viewing. For the most part, we explore the coast along Highway 1. Though Highway 101 picks up some stretches where 1 stops.
Is there a campground or some advice you think we should have included? Let us know in the comments.