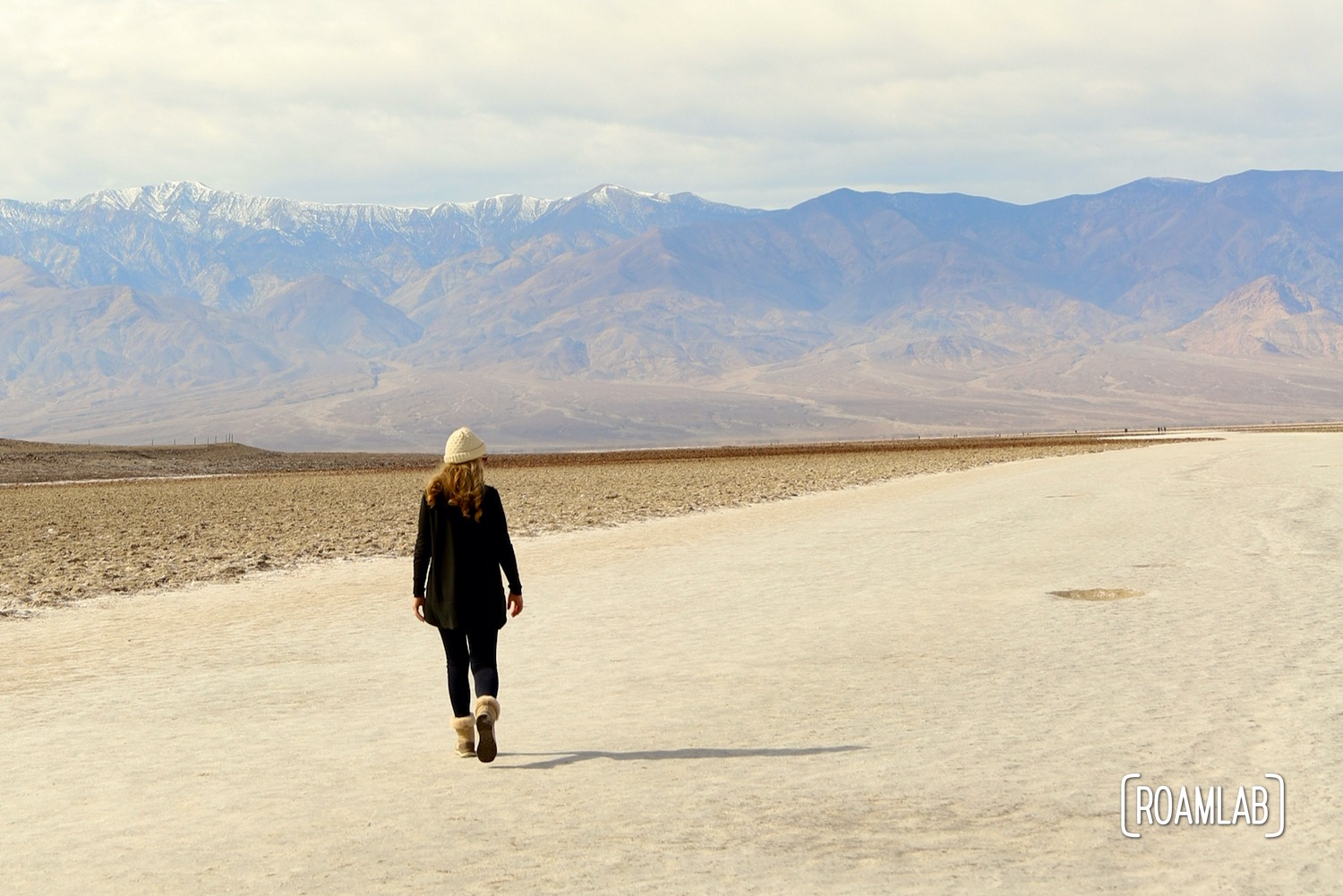 Badwater Basin
Death Valley National Park
Things get a little surreal 282-feet below sea level. Even more so when that location is dry as a bone. Badwater Basin is the lowest point in North America. One would expect it to be covered in water at that elevation, but this is in the heart of the arid South West: Death Valley National Park. What once was a lake bottom today marks 200 square miles of salt flats.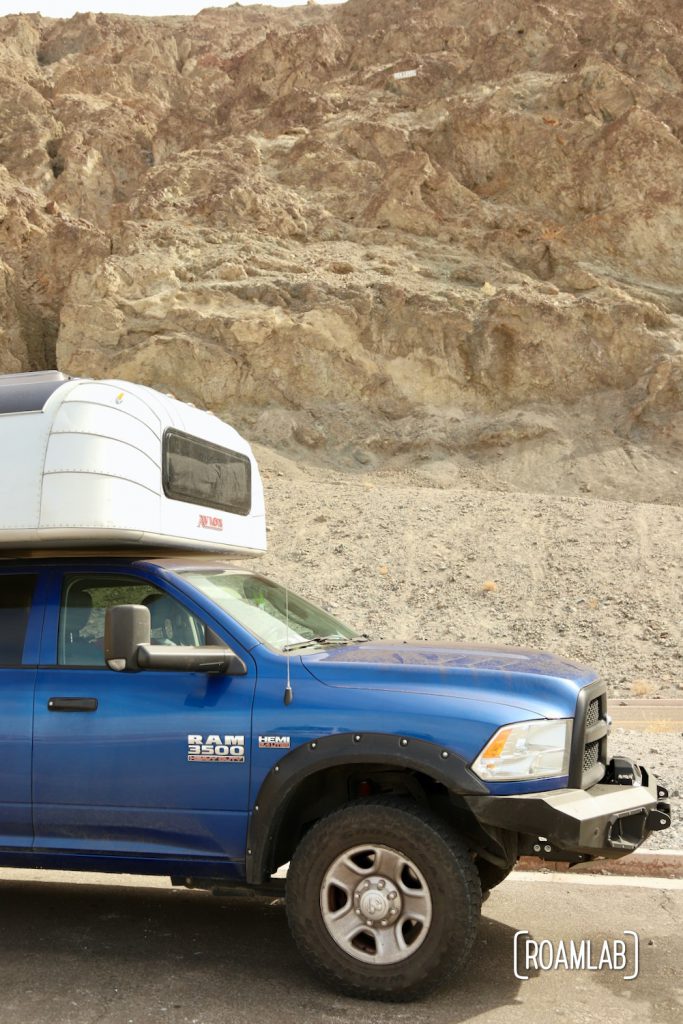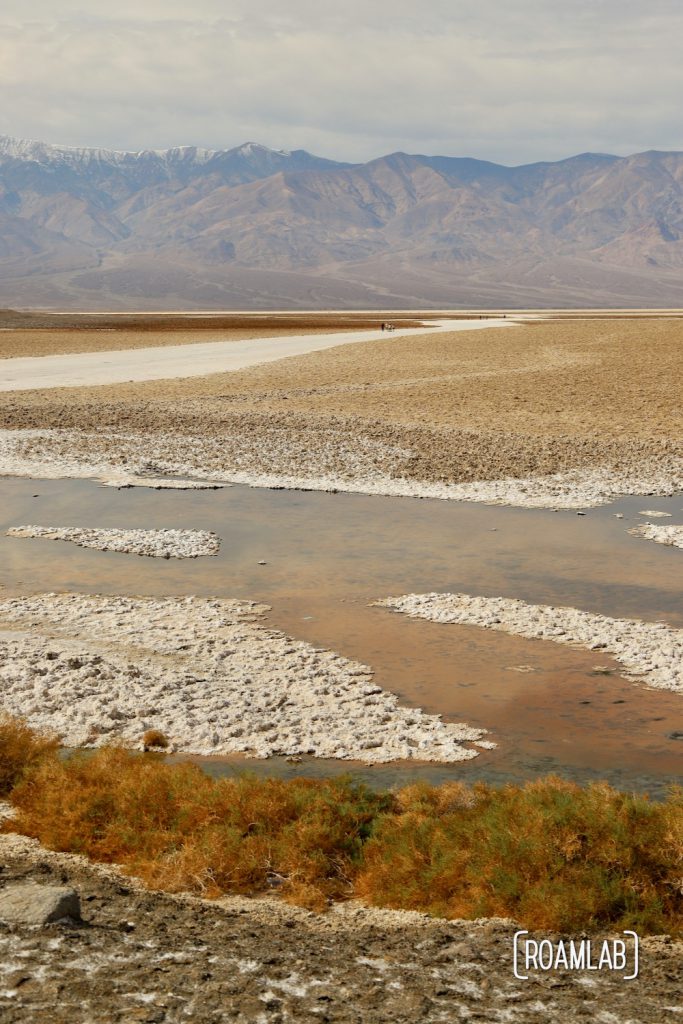 History of Badwater Basin
Yes, Badwater Basin was once a lake. But that was tens of thousands of years ago. Lake Manely once stretched 80-miles over this location and reached depths of 600-feet. Without an outlet, however, sediment and salt collected in the lake bed. The water may be gone today, but the sodium chloride, calcite, gypsum, borax, and other minerals that collected in the lake bed remain, resulting in odd polygon-shaped formations along the flats.
Beyond the temporary lakes that pop up in the basin after a rainfall, there is a bit of water to be found in Badwater Basin. A small spring near the parking lot feeds a shallow, salty stretch where small organisms suited for high salinity environments thrive. One notable resident, the Badwateer snail only lives in this small pool. (Kinda like the Devil's Hole Pupfish) Pickleweed and a few other salt-tolerant plants give this salty oasis a marshy touch of green.
Visiting Badwater Basin
A lot of Badwater can be seen from the viewing platform (the Spring fed pool by the boardwalk, the sea level marker on the cliffs overhead). But the odd polygon-shaped salt flats are a 1.5 to 2-mile walk from the parking lot. In the winter and generally manageable weather, it's an easy stroll. But don't attempt this hike in the summer after 10 AM. The intense heat at that time can be a serious health risk.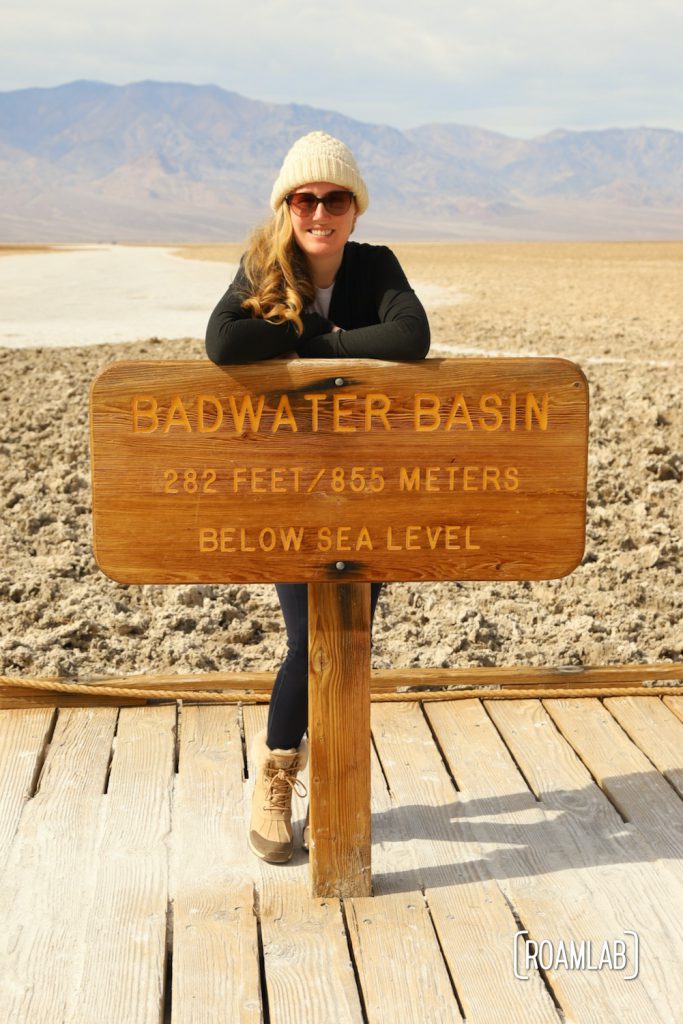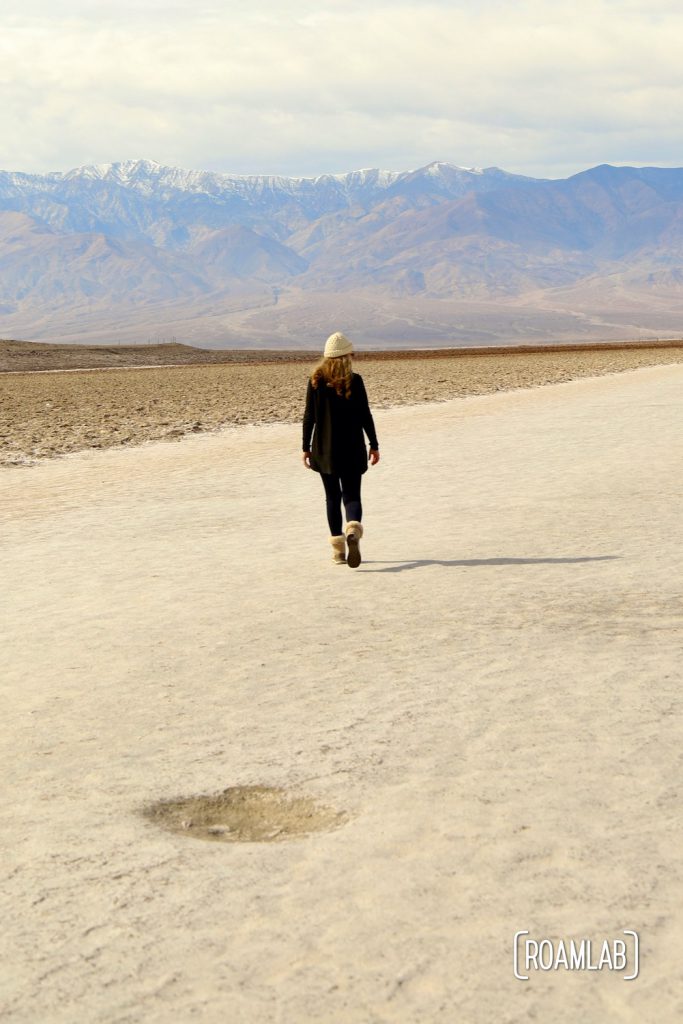 A Personal Note
The last time I was here it the summer of 2015. This was the proving ground of our nomadic life. We had just moved out of our apartment and into our 1986 Dodge Ram 3500 commuter van. But that night, we shelled out for a hotel room. And even the hotel HVAC couldn't keep up with the conditions. Because this was summer in Death Valley. 
The elevation: 300 feet below sea level. The temperature: 120-degrees. The state of my mind: scrambled by heat and a desperate need to take the perfect picture. I kept walking further out onto the scalding playa. Alarmed, Chris set off after me "where are you going?" Flush faced and without a good answer, I follow him back to the van. 
Be careful out there. Things get a little surreal out on a dry lake bed.