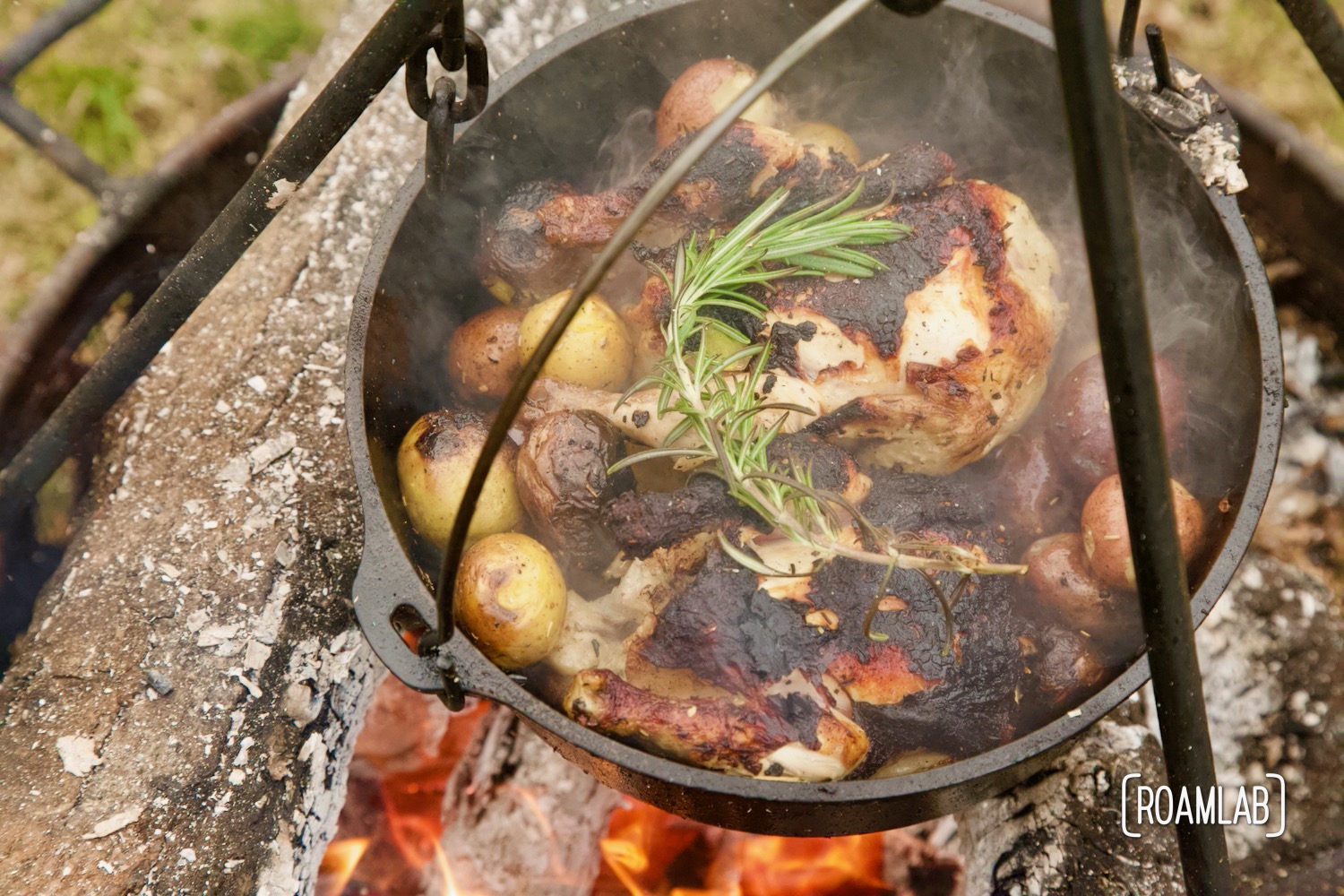 Dutch Oven Cornish Game Hen
Campfire Recipes
I am always on the lookout for something I can roast over the campfire in my dutch oven. Given that I like to cook over a live fire rather than classic coals, this generally means that I need something that is thick enough to take a sear without turning out well done but thin enough to be cooked through. So, when I see Cornish game hen on sale after the holidays, I am thrilled. Not only do I have something new, but something well sized for my dutch oven with room for baby potatoes! Thus, I present my Dutch Oven Cornish Game Hen recipe.
While I strive for simplicity, it's important to remember that cooking meat is a balancing act and these game hens are no exception. Be sure to have a meat thermometer handy to confirm that the hens are fully cooked. After all, the only thing worse than overcooked poultry is undercooked poultry. That said, when you get these guys right, they are a treat!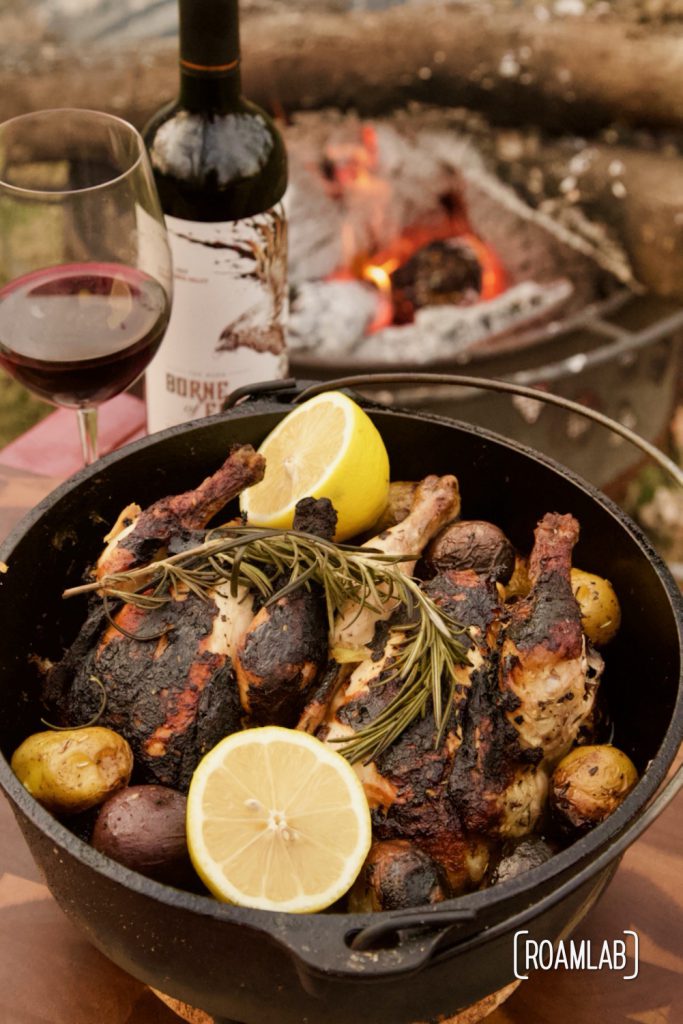 Dutch Oven Cornish Game Hen
Serves 2-3
Ingredients
2 Cornish hens, small enough to fit into your desired Dutch Oven
2 tablespoon chopped garlic
1 teaspoon thyme
1 teaspoon rosemary
1/2 teaspoon ground pepper
1/2 teaspoon salt
1 lemon, halved
2 sprigs, fresh rosemary
2 tablespoons butter, melted
Small bag of baby potatoes (I love the colorful ones!)
Equipment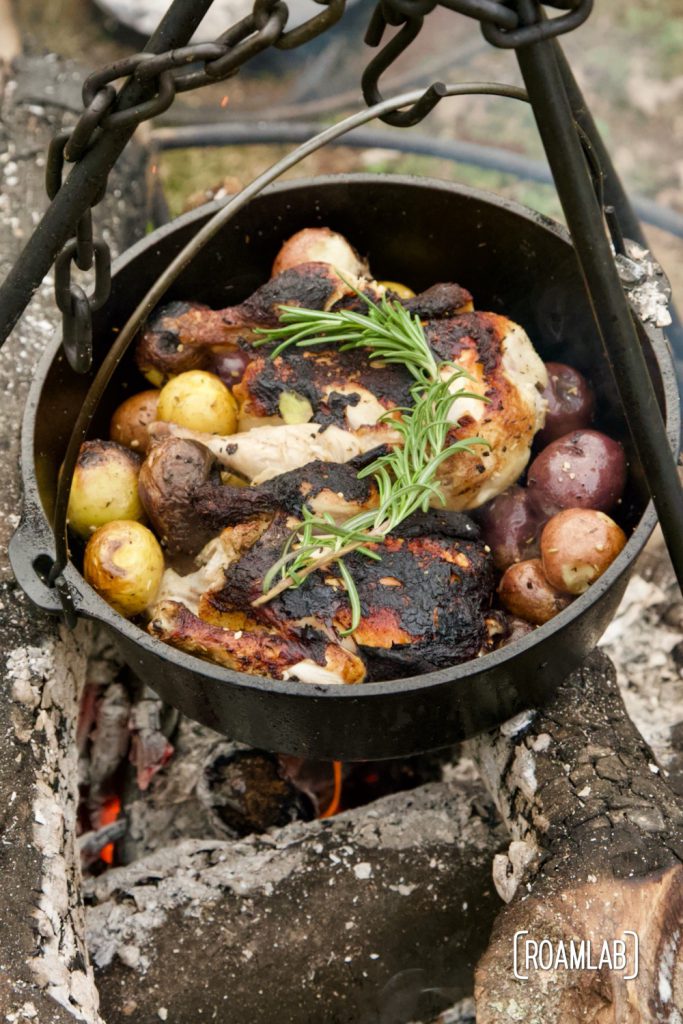 Directions
A quick note in advance of preparing the hens. Our plans are complicated when I discover that the hens we bought in the refrigerator section are frozen. In many items, this wouldn't be a big deal, but hens are rather bulky and will take a while to fully thaw out. Be sure that your hens are thawed well in advance of preparing them.
Stoke up a fire. Preferably, you will have someone to monitor the fire while you are preparing the meal. If not, have your ingredients and tools at hand near the fire so that you can monitor the fire while preparing dinner. Ideally, the fire will have had the chance to burn down to a nice, steady heat by the time you are ready to start cooking.
Wash hens and pat down with paper towel.
Insert a sprig of rosemary and half of lemon into each cavity.
Mix garlic, thyme, rosemary, pepper, and salt with the melted butter into an herb butter. Brush hens with herb butter mix.
Pour the remaining herb butter into the potatoes and mix.
Place hens in the center of the dutch oven and then surround with potatoes.
Place dutch oven over heat.
When one side is browned, rotate hens and mix potatoes.
Cook until hen reaches 180°
Remove from heat and allow to cook before serving.
If you are working with conventional coals, you can arrange them to target 425°. Otherwise, roast the game hens to achieve a nice golden brown texture. This took me about ten minutes per side but varies by fire. If the hen is browned but hasn't reached an internal temperature of 180, you can use the potatoes to buffer the hen from direct heat so that the interior has time to cook without drying out the exterior hens.
Pairings
Serve with a vegetable side. I opted for tinfoil parmesan asparagus. (Remind me to write up that recipe some time.)
Once you have the hang of it, feel free to make this recipe your own. We throw in baby potatoes. But a wide variety of root vegetables or squash can bring their own twist on this recipe.
Do you have any suggestions? Share them in the comments!