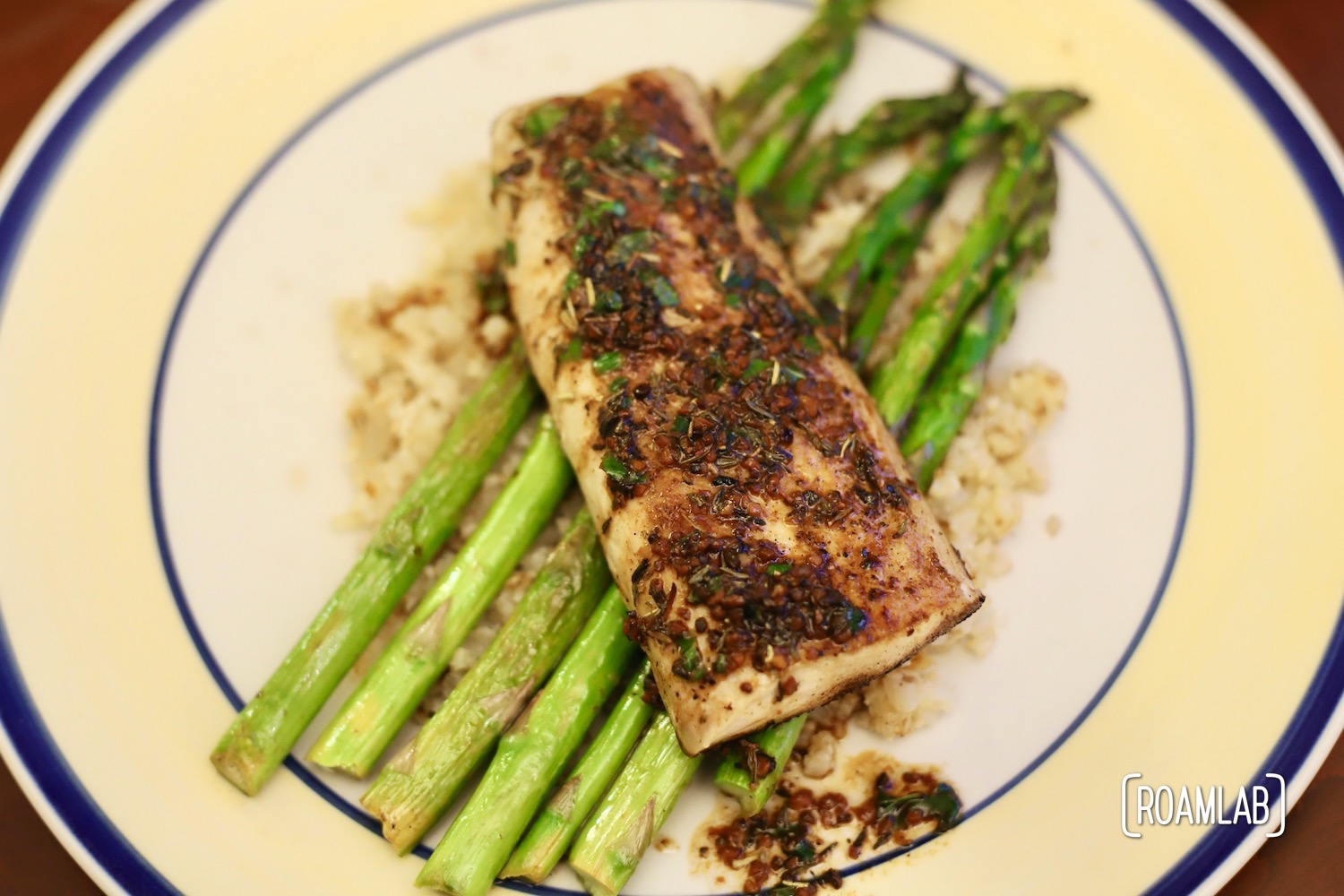 Lemon Butter Mahi Mahi & Asparagus
Campfire Cooking
With summer around the corner, we continue exploring fish recipes in our seafood extravaganza. Mahi mahi is a dense, meaty white fish more like swordfish than a flaky tilapia. As such, it makes for a hearty and rich meal. Mix garlic, lemon, and parsley to make a savory but bright butter sauce topping. While I am opting to sear the mahi mahi in my cast iron skillet, it is also an excellent candidate for grilling. So pick your heat source and cook away with this delicious lemon butter mahi mahi and asparagus recipe.
Lemon Butter Mahi Mahi & Asparagus Recipe
Serves 2
Ingredients
1-1/2 tablespoons butter
1 tablespoon olive oil
2 mahi mahi fillets
Salt & pepper to taste
1/2 pounds asparagus
1 teaspoon garlic, minced
1 lemon zest
1/2 lemon, juice
1/2 lemon, wedges
1/2 tablespoon fresh parsley, chopped
Equipment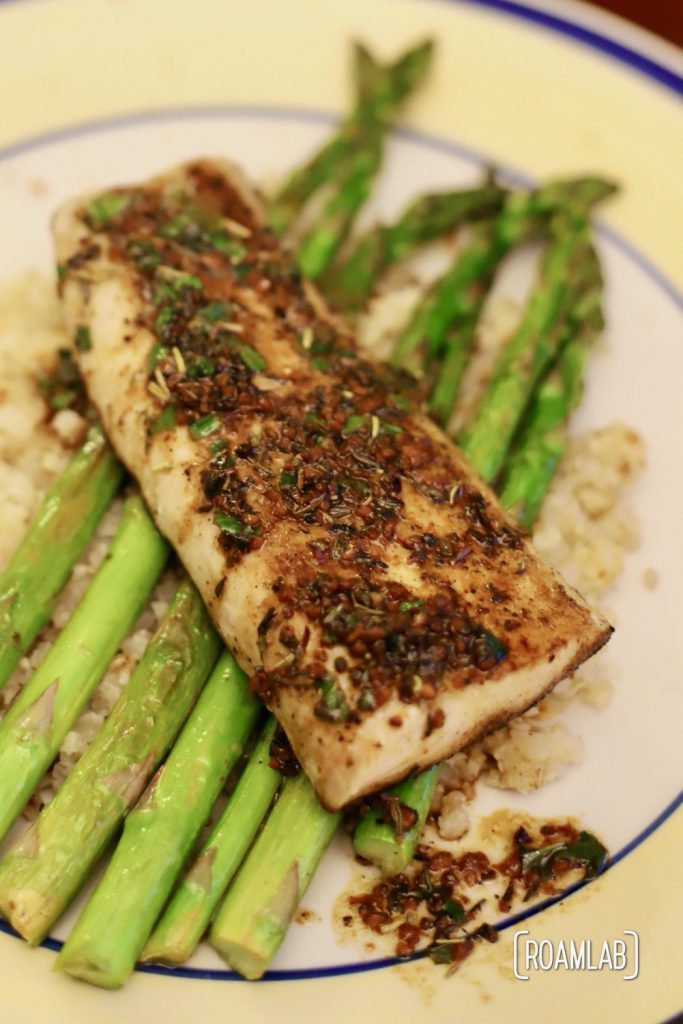 Directions
As noted above, I am using a cast iron skilled for this mahi mahi recipe but feel free to grill the fish instead. Next time we have a fillet, I'm likely to give it a try.
Mahi Mahi
Season mahi mahi with salt and pepper
Preheat cast iron skillet over medium heat with half a tablespoon of butter and olive oil
Sear each side for 4 to 5 minutes
Set aside
Asparagus
Add another 1/2 tablespoon of olive oil
Add asparagus
Season with salt and pepper
Cook until tender
Set aside
Lemon Butter Sauce
Add remaining butter to skillet
Free remaining scraps from base of skillet
Mix in garlic
Stir in lemon zest, juice, and parsley
Drizzle over mahi mahi and asparagus
Pairings
This is a fairly stand alone recipe for a light meal. That said, we like to pair this up with some garlicky mashed potatoes or parmesan riced cauliflower.