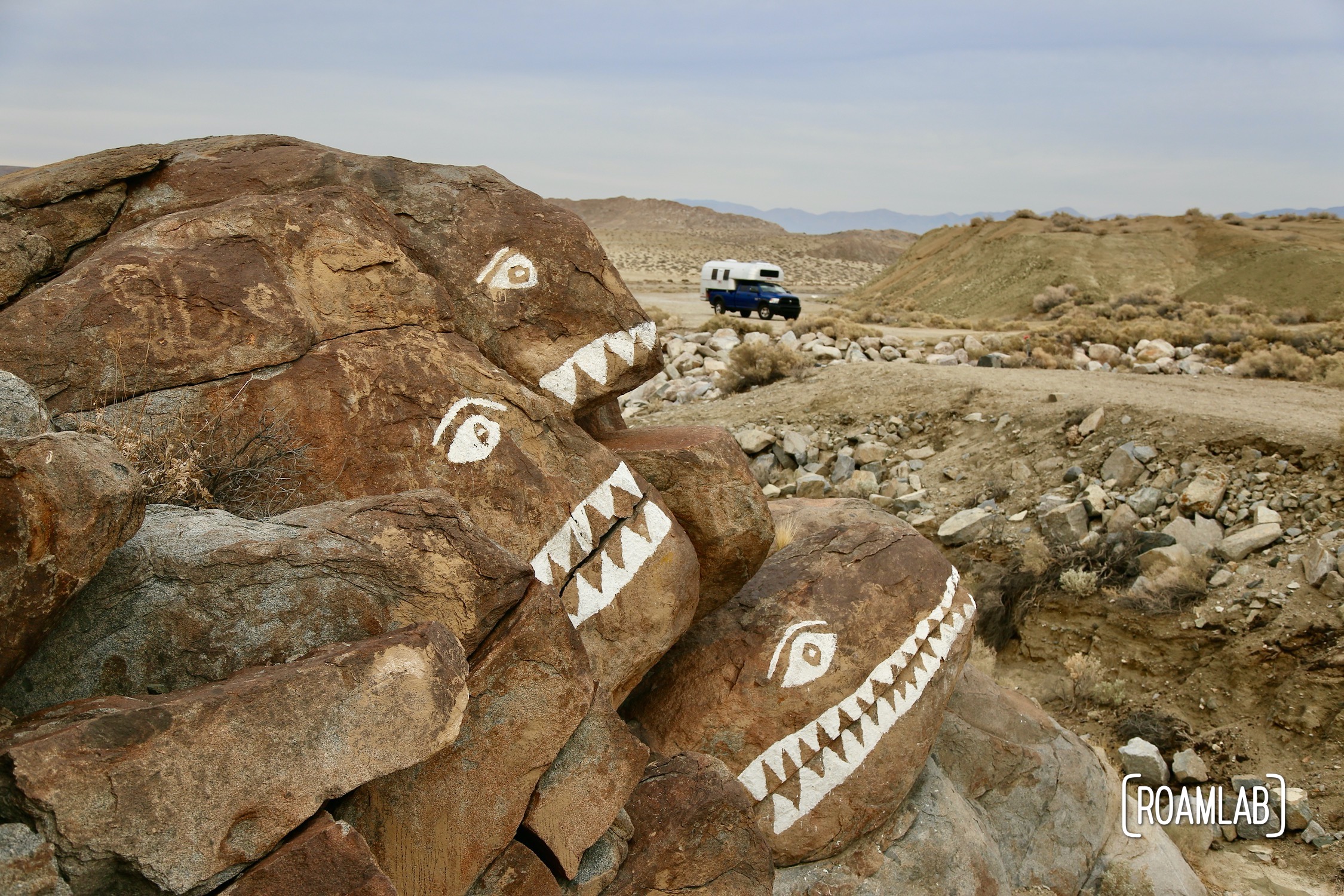 Out in the remote California desert, a debate between art, graffiti, and history rages in slow motion at the Fish Rocks (aka "Whale Rocks" or "Fish Head Rocks,"). These painted rocks off highway 178 trace their origins back to the 1930s. Since then, the question of art vs. graffiti has swirled long enough around this rock outcropping. In the 1970s, the fish faces along with other graffiti that had accumulated over the decades were painted over to restore the natural look of the rocks. Yet, the fish faces prevail as various visitors have restored the fish faces through the years.
Today, the fish rocks are easy to spot but not so easy to reach. When we first visited these rocks several years ago, they were much more accessible. It was quite easy to pull off the highway and take a look around. All the same, the rock's position along a turn in the highway makes stopping rather unsafe. Since then, a large ditch and strategically stationed boulders has blocked off any convenient access. A lack of nearby turnaround points also makes the site more a fleeting surprise than reasonable draw.
If you do find a safe access point, please respect the fish rocks. This isn't another Cadillac Ranch. Adding your own flourish is not appropriate. Snap a few pics and then get on the exploring the rest of this extraordinary region.